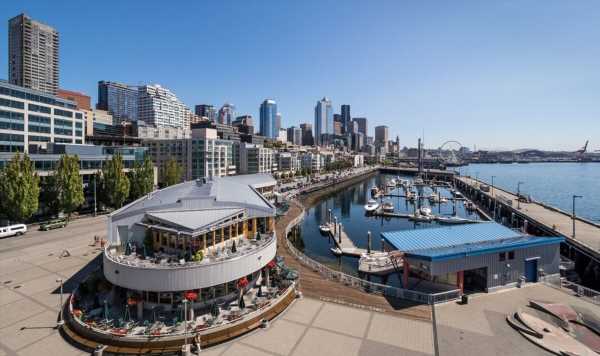 We use your sign-up to provide content in ways you've consented to and to improve our understanding of you. This may include adverts from us and 3rd parties based on our understanding. You can unsubscribe at any time. More info
The 2023 Safety Travel Index looked at crime rates, average hostel rating, availability of medical care and WHO food safety rankings to find the best holiday destinations. The world's safest city was described as a "really cool spot".
Safest destinations for solo travellers (Post Office Travel Insurance)
Seattle, Washington, USA
Tokyo, Japan
Portland, Oregon, USA
Vancouver, Canada
Copenhagen, Denmark
Oslo, Norway
Cairo, Egypt
Dublin, Ireland
Zurich, Switzerland
Singapore, Singapore
Seattle in the state of Washington in the USA's Pacific Northwest region, was named the safest destination for solo travellers.
Its top rated attraction on Tripadvisor is Pike Place Market, the city's original farmers market and an artisan food hub.
A tourist wrote on the review platform: "Really cool spot, feels a lot like European food markets."
Another wrote: "The flowers are amazing. It's a great experience. We loved all the food choices and shops."
Tokyo took second place in the rankings and it's the perfect time to visit as fully vaccinated Britons will only need to show proof of vaccination to enter.
Unvaccinated British tourists will need to take a PCR test within the 72 hours before their flight.
The USA's Pacific Northwest could be the perfect region for a solo holiday, as Portland took third place on the list.
Visitors could wander the Washington Park, check out Portland Art Museum or explore one of the city's weekend markets.
Vancouver could also be added onto a Pacific Northwest itinerary and took fourth place on the list.
The enchanting Canadian city is a Royal favourite and Prince Harry took his family there after leaving the UK.
In Europe, Scandinavia dominated the safety rankings with both Copenhagen and Oslo making the top 10.
In North Africa, Cairo topped the rankings while Dublin, Zurich and Singapore also made the list.
Paul Paddock, Head of Travel and Protection at Post Office said:"For many people, travelling abroad on a solo trip can be the trip of a lifetime.
"Whether it's someone who has just finished university and is taking a gap year, someone taking a career break or someone wanting to celebrate an important milestone in their life.
"Whilst some may plan what they will do on their trip when they get to their destination, it is important to have done some research on how safe different places are beforehand".
"The safety index guide, which ranked destinations based on information about their medical institutions, number of police officers, internet connectivity and more can be used to help plan a dream trip.
Source: Read Full Article