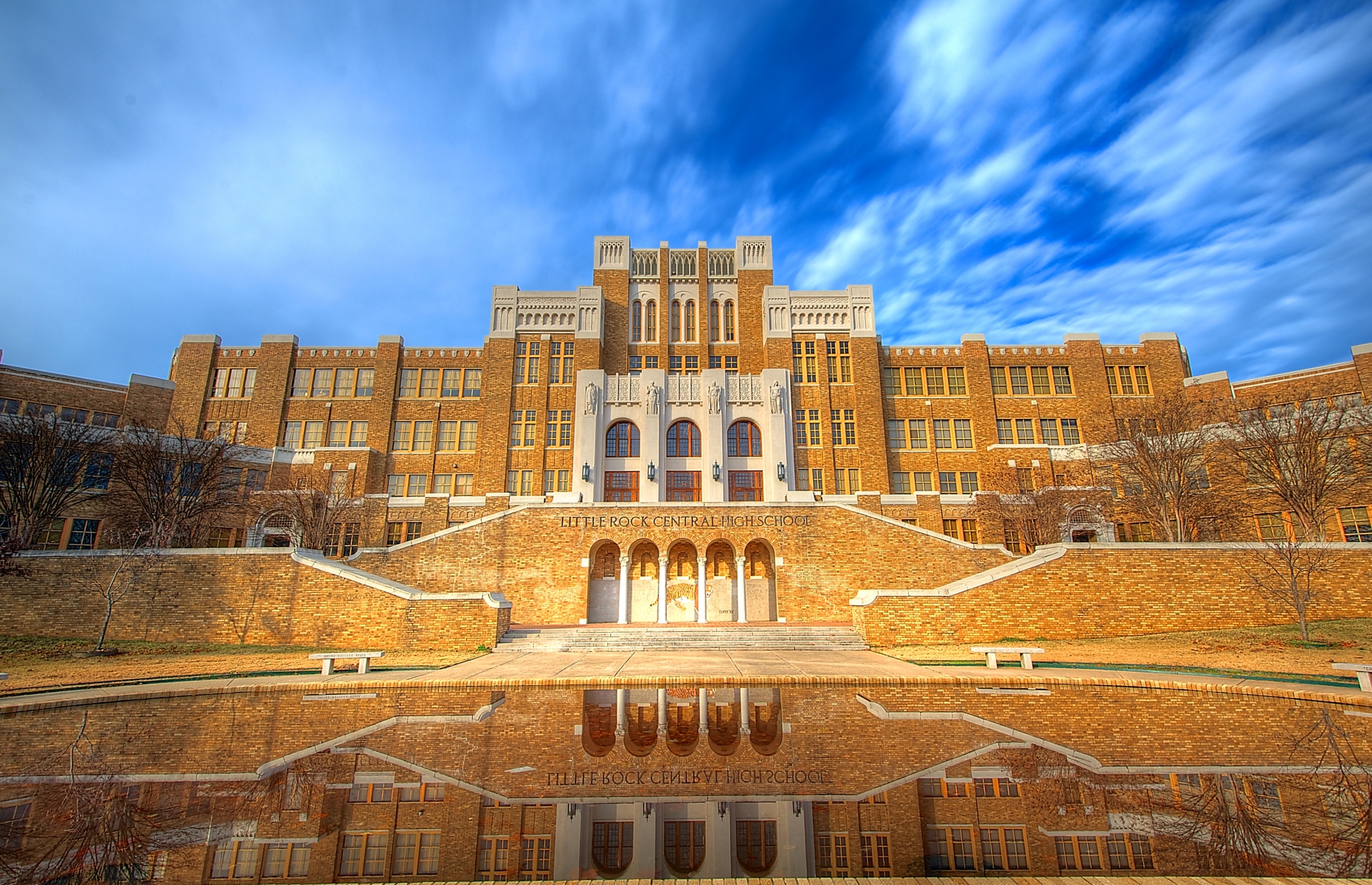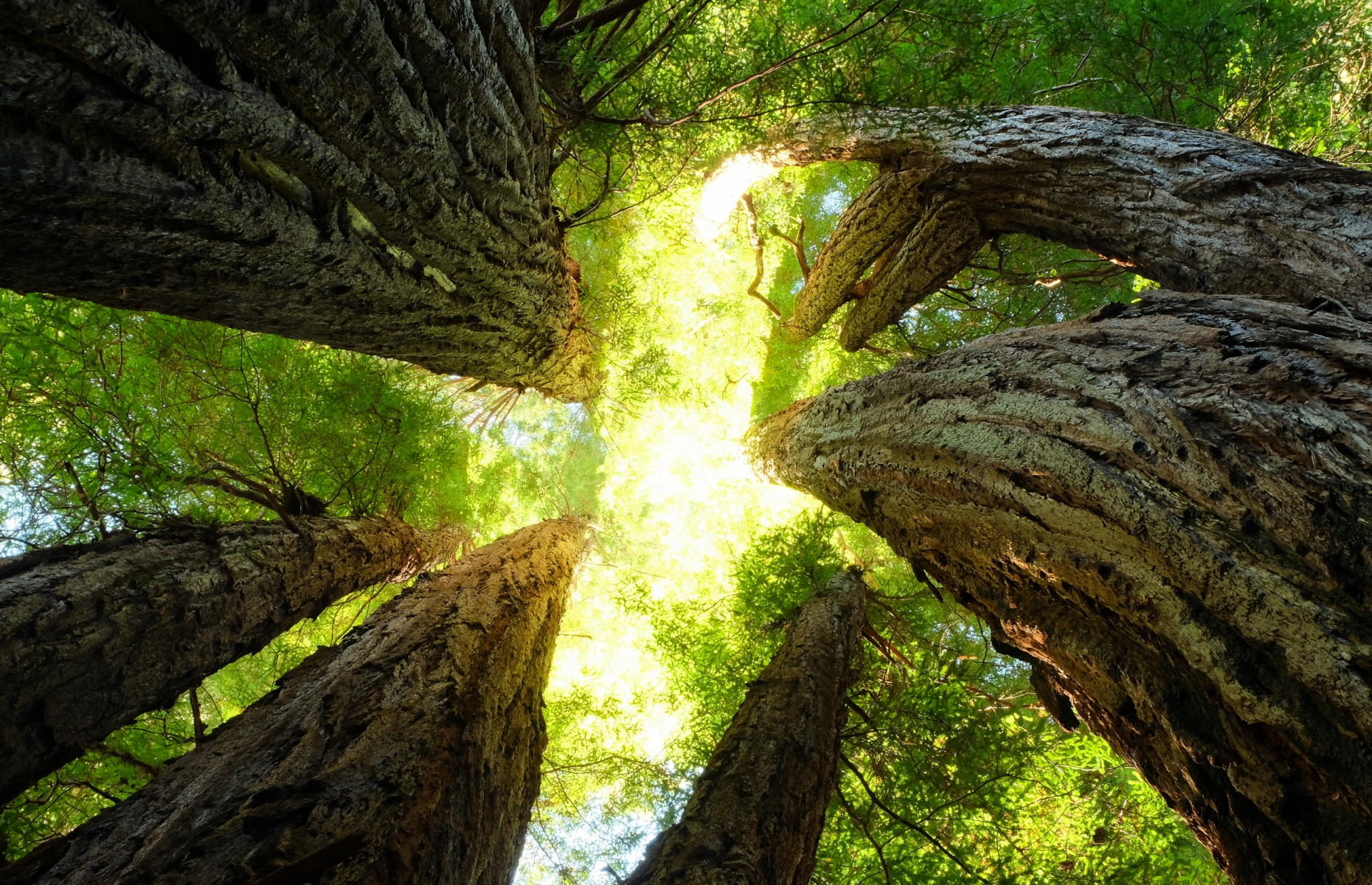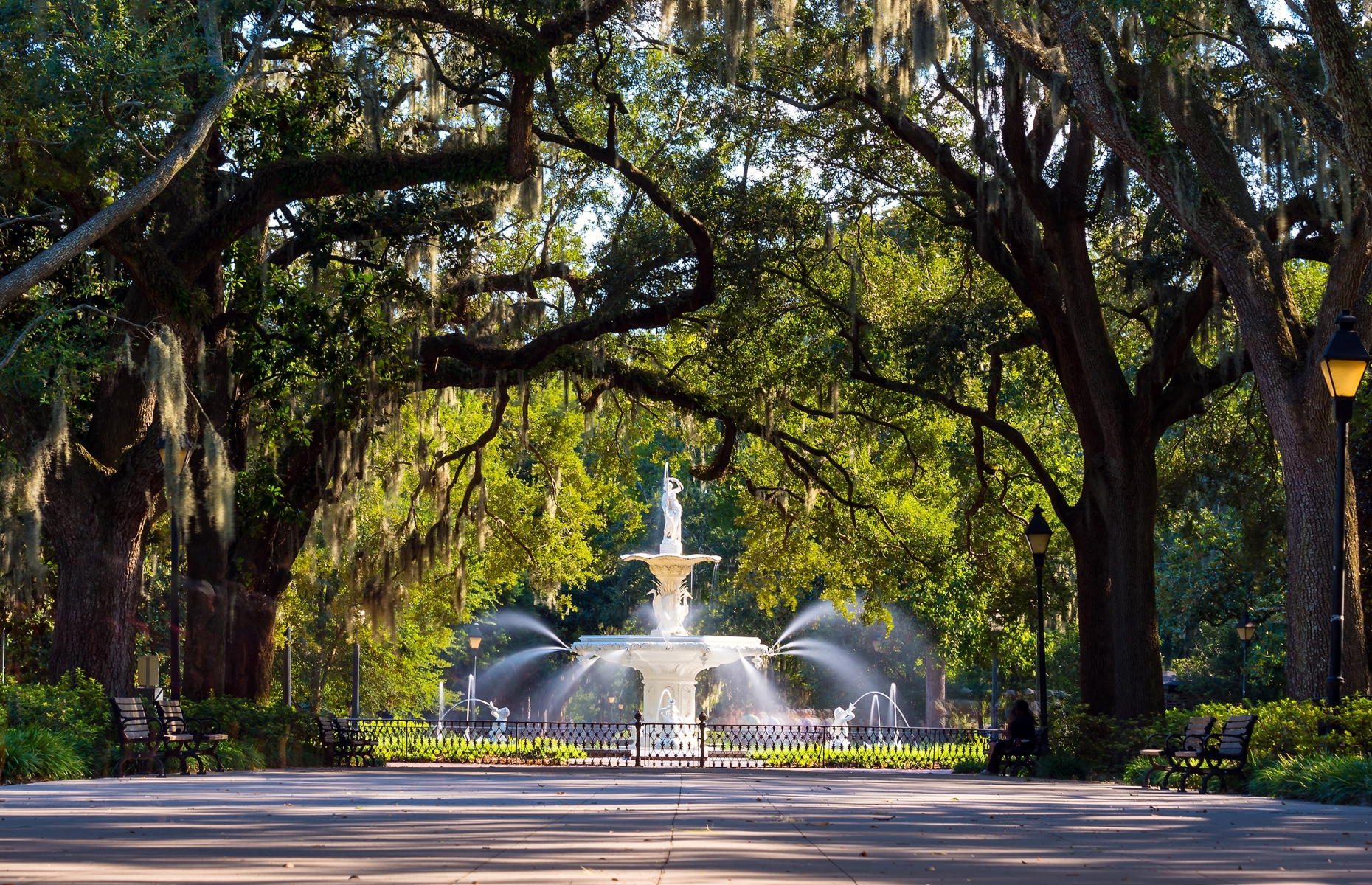 The one attraction you can't miss in every state
America makes itself great through its diversity. Whether it is the site of a Civil War battle that recommitted the nation to liberty for all, or a highway that reveals the true glories of the Far North, every state has its own special cultural, historical or geographic attractions that shouldn't be missed.
Alabama – USS Alabama
The 690-foot-long battleship was known as the "Lucky A" for never having lost a single sailor during nine Second World War battles. The self-guided tour of the USS Alabama in Mobile gives you a close-up view of its awesome size and engineering marvels. While you are at it, you can also tour a submarine and military aircraft.
Alaska – Alaska Highway
Running from Dawson Creek in British Columbia through the Yukon Territory to Fairbanks, Alaska, the Alaska Highway is one of the best ways to see the glories of the Far North: mountains hung with glaciers; wildlife such as moose, grizzly bears and caribou; overflowing lakes and waterfalls; and colorful flashes of wildflowers.
Arizona – Antelope Canyon
The Grand Canyon is indeed grand, but it sometimes unjustly overshadows lesser-known geographical gems, such as the Antelope Canyon and other smaller canyons. Going to the Navajo Nation, you can take a four-wheel-drive tour to Antelope Canyon and watch the breathtaking patterns form as sunlight filters through the striped rocks of its cavern.
Arkansas – Little Rock Central High School
Take a guided one-hour tour of this high school that once stood at the center of the U.S. civil rights movement and desegregation. The "Little Rock Nine" were African-American students bussed into the all-white high school, escorted by federal troops, attending classes despite the furor of hatred, ridicule and intimidation directed at them.
California – Redwood National Park
Walking through the gorgeous woodlands with rivers, wildlife and great coastal views, take time to look straight up to admire some of the oldest and tallest trees in the United States, or anywhere. The redwoods can rise as high as 300 feet, with a diameter of 40 feet, and can live up to 3,500 years.
Colorado – Great Sand Dunes
Yes, Colorado is justly known for its mountains, with great hiking and skiing. But did you know that these sand dunes are the largest of their kind on the whole continent, with an elevation of as high as 750 feet? Get a fabulous view of the Rockies across the Great Sand Dunes, and take the plunge down steep drifts, floating in sand as soft as a dream.
Connecticut – Gillette Castle State Park
Perched on one of the Seven Sisters hills, overlooking the Connecticut River, Gillette Castle was built by actor William Hooker Gillette, between 1914 and 1919, as a magnificent retirement home. The state purchased the distinctive new world castle in 1943, along with the 184 acres it sat on, and turned it into one of its biggest tourist draws.
Delaware – Cape Henlopen State Park
This is one of the iconic images of Delaware: the Second World War observation tower on a beach of Cape Henlopen State Park, which you can climb to the top of for a better view. You can also enjoy the rugged beauty of the Atlantic Ocean across gentle sand dunes, the singing of shorebirds, hiking along trails meandering among wildflowers, and fishing.
Florida – Kennedy Space Center
If you want to view where they boldly go where no one has gone before, take the trek to the Kennedy Space Center at Cape Canaveral—which has launched every U.S. human space flight since 1968. If you're lucky, you can watch a take-off from the Visitor Complex, or explore the history of U.S. space flight through attractions and experiences grouped into Mission Zones.
Georgia – Forsyth Park
Found in the Historical Landmark District of Savannah, the 30-acre park is known for its Spanish moss-covered oak trees and its iconic fountain, more than 150 years old. You can also enjoy people-watching on the sidewalks circling the park, used by joggers, a Fragrant Garden for the blind, a café and a weekend farmer's market.
Hawaii – Kauai Island
With awesome scenery made famous in Jurassic Park, the island of Kauai can be admired while hiking along its rugged coast; by boat and enjoying its aquatic wonders, sea caves, dolphins and green turtles; and by kayaking one of its rivers. But the best way to get a view of its wonders is via a helicopter tour, taking in scenery that includes breathtaking waterfalls.
Idaho – Craters of the Moon
Visitors come to the Craters of the Moon National Monument and Preserve to see the lava fields that sit along the Great Rift of Idaho. At an elevation of 6,000 feet, the attraction includes three lava fields and almost 400 square miles of sagebrush steppe grasslands. Don't step into "the deepest rift on Earth," measuring 800 feet.
Illinois – The Second City
In Chicago, where comedy is serious business, the Second City improv theater has produced many of the nation's top comics, including John Belushi, Gilda Radner, Tina Fey, Stephen Colbert, and Steve Carell. Opening its doors on a snowy night, in 1959, the famous theater spawned Second City theaters in Los Angeles and Toronto, and continues to run revues, such as "Dream Freaks Fall From Space."
See photo on Facebook.
Indiana – Indianapolis 500
The "greatest spectacle in racing" has 33 drivers screaming their way through 200 laps and 500 miles on a track big enough to fit Vatican City, Yankee Stadium, the Rose Bowl, the Roman Coliseum and Churchill Downs all at the same time.
Iowa – John and Mary Pappajohn Sculpture Park
A green space in downtown Des Moines has been transformed with the donation of two dozen oversized sculptures worth $40 million. Curated by the Des Moines Art Center (also worth a visit for its contemporary art collection), the sculptures invite visitors to walk through them, and provide a great illuminated spectacle at night.
Kansas – Boot Hill Museum and Front Street
Here's a reason to get back into Dodge—Dodge City, which had a reputation as being "the wildest town in the West." The museum lets you have a drink at the Long Branch Saloon, watch gunfights and walk through Boot Hill cemetery. During Dodge City Days, in the summer, events include a rodeo, barbecue and western parade.
Kentucky – Stonehenge
No need to go to England: Kentucky has its own Stonehenge—created by Chester Fryer of Munfordville, sourcing the large stones from the 1,000 acres of nearby Hatcher Valley. Other free-to-see rock displays in Fryer's backyard include Earth Mysteries, The Garden of Gethsemane, Rock Gardens and Rock Park.
Louisiana – French Quarter
Great food, the unique mixture of Spanish, French, Creole and American architecture, readily available liquor, roving parties, street performers and music, music, music keep boulevardiers and boulevardiers-in-training coming back to the French Quarter (aka Vieux Carré) of New Orleans, and its famous Bourbon Street.
Maine – Lighthouses
Visible symbols of Maine's maritime culture, more than 60 historic lighthouses dot its coast. On a tour you'll learn that each lighthouse had its own distinctive flashing light signature to warn ships, as well as "its own set of sea tales, from ghosts of keepers past," according to Travel Maine.
Maryland – National Harbor
On the Potomac River only minutes away from Washington D.C., National Harbor offers a treasure trove of restaurants, shops and hotels. Its highlight is the Capital Wheel, a 180-foot-high Ferris wheel with 42 climate-controlled gondolas, each offering seating for eight and great views over the river to the White House, Capitol Building and National Mall.
Massachusetts – Fenway Park
Fenway Park, in baseball-mad Boston, is arguably the best place to watch a ballgame. Home to the Boston Red Sox—and heavy-hitting legends such as Babe Ruth, David Ortiz and Ted Williams—the stadium's storied history stretches back to 1912. Take a tour of its unique architecture, catch a few innings and see balls bounce off the "Green Monster" wall.
Michigan – Mackinac Island
This National Historic Landmark is a strong summertime draw, with the restored period buildings of its village. You reach Mackinac Island by ferry and no motorized vehicles are allowed, so you get around on foot, and by bike, horse or horse-drawn carriage. Most of the island is a national park, with beautiful scenery and the 18th-century Fort Mackinac.
Minnesota – Lakes
While Alaska may have more lakes (three million), Minnesota does have 10,000, give or take—and many of the most beautiful in the nation. It also boasts the headwaters of the mighty Mississippi River and St. Anthony Falls, best viewed from the Stone Arch Bridge, the second oldest bridge on the Mississippi.
Mississippi – Vicksburg National Military Park
During the Civil War, the Confederates controlled shipping on the Mississippi River through Vicksburg. After several failures to take the town, the Union forces under General Grant succeeded following a 47-day siege, in 1863. This park commemorates these events with more than 1,300 monuments and markers, reconstructed trenches and cemetery.
Missouri – Cathedral Basilica
This magnificent church in the central west end of St. Louis would be right at home with the mighty cathedrals of Europe. It offers a masterpiece of mosaic art decoration, depicting scenes from the Old and New Testaments across its domed ceiling, in 7,000 colors or so.
Montana – Glacier National Park
In Glacier National Park you can enjoy diverse wildlife, placid lakes, jagged peaks capped by snow, alpine meadows, thick forests and valleys carved by glaciers and, yes, glaciers themselves—about 50. Going-to-the-Sun Road is a great scenic route to enjoy the wild bounty of the park.
Nebraska – Sandhill Crane Migration
Every year, almost 500,000 migrating sand cranes can turn the horizon dark at sunset, and stop to feed and rest along the Platte River, in the middle of Nebraska. Migrating from late February to early April, the birds have six- to eight-foot wingspans and can be seen from viewing spots from along Interstate-80, from Kearney to Grand Island.
Nevada – Las Vegas Strip
While gambling can be found just about anywhere these days, nothing epitomizes its neon glitz more than the Las Vegas Strip. This stretch of Las Vegas Boulevard South has more mega-casino hotels, themed fantasylands and get-rich-quick desires than any other part of Las Vegas. Sin City was founded by ranchers and railway workers but came into its own with the infusion of cash from East Coast mobsters.
New Hampshire – Mount Washington Cog Railway
When Sylvester Marsh climbed New Hampshire's Mt. Washington in 1857, he came up with a bright idea—to construct a railway that went up the steep mountain. Then he plunked down $5,000 of his own cash to pay for the world's first mountain-climbing cog railway. Even today it is the second-steepest rack railway on the planet.
New Jersey – Atlantic City Boardwalk
The Boardwalk in Atlantic City may be the town's most famous feature. Built in 1870, the four-mile walkway passes most of the city's main attractions, including its casinos, hotels and remaining piers, such as Steel Pier. While biking or strolling the Boardwalk, take time to check out the Entrance to the Stars, with handprints of famous performers such as Frank Sinatra.
New Mexico – Ghost Ranch
Once home to artist Georgia O'Keeffe, Ghost Ranch in Abiquiu, New Mexico, is as beautiful as a painting, with 21,000 acres of sky-high rock walls and amazing colors. See the places that inspired O'Keeffe's paintings, go hiking or horseback riding, or try kayaking on Abiquiu Lake.
New York – Apollo Theater
The Apollo Theater in Harlem is a cultural monument not only because it celebrates African-American performers but because it is a symbol of changing attitudes and times. It was originally a burlesque theater that enforced a whites-only policy, which was eventually overturned. Take a historical tour of the institution that launched the careers of the likes of Ella Fitzgerald, James Brown and Jimi Hendrix on its amateur night.
North Carolina – Biltmore House
Take a tour of Biltmore House in Asheville to experience America's largest private home, with 250 rooms and century-old gardens. Built for George Vanderbilt, in 1895, the chateau includes highlights such as artworks by Pierre-Auguste Renoir and John Singer Sargent, 16th-century tapestries, a library with 10,000 books, 65 fireplaces and a bowling alley.
North Dakota – National Buffalo Museum
This museum in Jamestown is dedicated to preserving the heritage and history of the buffalos that roamed the United States in herds that stretched unbroken to the horizon. A live buffalo herd is also found here, with White Cloud, an albino buffalo as its star. Close at hand is the World's Largest Buffalo Monument, standing 26 feet tall and weighing 60 tons.
Ohio – Rock and Roll Hall of Fame
This museum rocks Cleveland and Lake Erie, with more than five floors of exhibits and memorabilia honoring the music profession's brightest artists (and a few lucky duds). Since its first induction ceremony, in 1986, hundreds have been immortalized in the Rock and Roll Hall of Fame. Among the ones first honored were Elvis Presley, Buddy Holly, Jerry Lee Lewis and Ray Charles.
Oklahoma – Route 66
Once America's "Mother Road," Route 66 was the main artery connecting Chicago to Los Angeles, until it was rendered obsolete by modern, four-lane highways. Still you can cruise the longest stretch of Route 66 running diagonally across Oklahoma, with attractions such as the Oklahoma Route 66 Museum, old-time filling stations and drive-ins, and motorcycle museums.
Oregon – Columbia River Gorge
Formed by the Columbia River cutting through the Cascade Mountain Range, the gorge is known for its great views and spectacular waterfalls, such as the 630-feet-high Multnomah Falls, the second-highest in the U.S. Its cascading waters—composed of two waterfalls fed from Larch Mountain—are best appreciated from the Benson Bridge, spanning the top of the lower waterfalls.
Pennsylvania – Gettysburg National Military Park
Walk on the sacred soil where Union forces finally turned the tables on the invading Confederates, in the bloodiest battle of the Civil War, leaving 51,000 dead. Well-preserved battle sites, such as Devil's Den, Little Round Top and Cemetery Ridge, drive home the scope and the cost of the Battle of Gettysburg.
Rhode Island – Breakers Mansion
One of the most visited house museums in the country, The Breakers is a 70-room mansion in Newport, built for millionaire Cornelius Vanderbilt in 1893, on 13 acres overlooking the ocean. Costing $12 million ($335 million in today's dollars), the palatial home was constructed in the Italian Renaissance style, designed by the celebrity architect Richard Morris Hunt.
South Carolina – Charleston Historic District
Voted Favorite Small City in the U.S. by the readers of Condé Nast Traveler, Charleston boasts Spanish moss-covered Southern charm. Its historic district features cobblestone corners, gas lamps, charming architecture from different periods and horse-drawn carriage rides. Museums, galleries, boutiques and the Charleston City Market round out the appeal.
South Dakota – Mount Rushmore
This may be the most readily recognized landmark in the United States—worth a visit in person at least once. It can best be viewed from the base of Mount Rushmore, on the Presidential Trail, where you can admire the oversized faces of four of the country's great presidents: Thomas Jefferson, George Washington, Abraham Lincoln and Theodore Roosevelt.
Tennessee – Graceland
Elvis lives!—at least his memory does in his Graceland mansion in Memphis. Billing itself as "the most famous rock 'n' roll residence in the world," the home of Elvis Presley for 20 years allows you to explore the King's personal side and find out how "his revolutionary style and unique sound changed the face of popular music and culture forever."
Texas – The Alamo
If you want to remember the Alamo, you should visit it first. Located on the outskirts of San Antonio, it was originally built by the Franciscans in 1744 and was converted into a fort by 1836. It earned its fame during the Texan War of Independence, when 187 defenders—including Davy Crockett—fought bravely against a Mexican army 3,000 men strong, but ultimately died in the effort.
Utah – Zion National Park
Less than three hours from Las Vegas, Zion National Park features stunning vistas, dramatic red rock cliffs and waterfalls. Wild flowers grow in cracks in the sandstone, whose striations and sometimes eccentric patterns hold the eye. Deer walk among the cottonwood trees and bighorn sheep inhabit mesa country, with California condors and peregrine falcons flying overhead.
Vermont – Ben and Jerry's Ice Cream Factory
Adults and children alike will enjoy the sweet satisfaction of visiting the Ben and Jerry's factory in Waterbury. After a tour beginning in the Cow Over the Moon Theater and progressing to an elevated view of the factory floor, the all-important tastings begin. Also take a look at the Flavor Graveyard behind the plant, where underperforming flavors die.
Virginia – Arlington National Cemetery
With its 600 acres overlooking Washington D.C., Arlington National Cemetery is where more than 400,000 active duty service members, veterans and their families are buried. Some of the most-visited final resting places include the grave of assassinated president John F. Kennedy and the Tomb of the Unknown Soldier.
Washington – Pike Place Market
More than 100 years old, Pike Place Market, in Seattle, is one of the country's oldest farmers' markets in continuous operation, boasting 10 million visitors per year. They come for fishmongers slinging seafood, street buskers performing for donations, artisans chatting about their creations, and more than 500 shops, vendors, restaurants and bars.
West Virginia – Trans-Allegheny Lunatic Asylum
Formerly known as the Weston State Hospital, this facility in Weston looked after the mentally ill in the mid-19th century. Architect Richard Andrews designed the wings in a staggered formation, to provide inmates with as much sunlight and fresh air as possible. Civil War raids and a gold robbery are part of the asylum's colorful history.
Wisconsin – Frank Lloyd Wright Sites
Influential architect Frank Lloyd Wright left his imprint on Wisconsin. Among his building designs here are: Taliesin in Spring Green, where Wright lived and worked for 48 years; the Unitarian Meeting House in Madison, with its distinctive hall shape and tile pattern; and Wingspread in Racine, a single family home that looks like a windmill with four blades.
Wyoming – Grand Teton National Park
While Yellowstone and Old Faithful may be better known, Grand Teton National Park offers its own awe-inspiring mountains, rivers, valleys, hidden waterfalls, forests and wildlife. Walk a trail once used by First Nations peoples, or paddle a river negotiated by pioneer fur traders. Admire the 13,770-foot-high Grand Teton across the placid waters of a pristine lake.
Source: Read Full Article