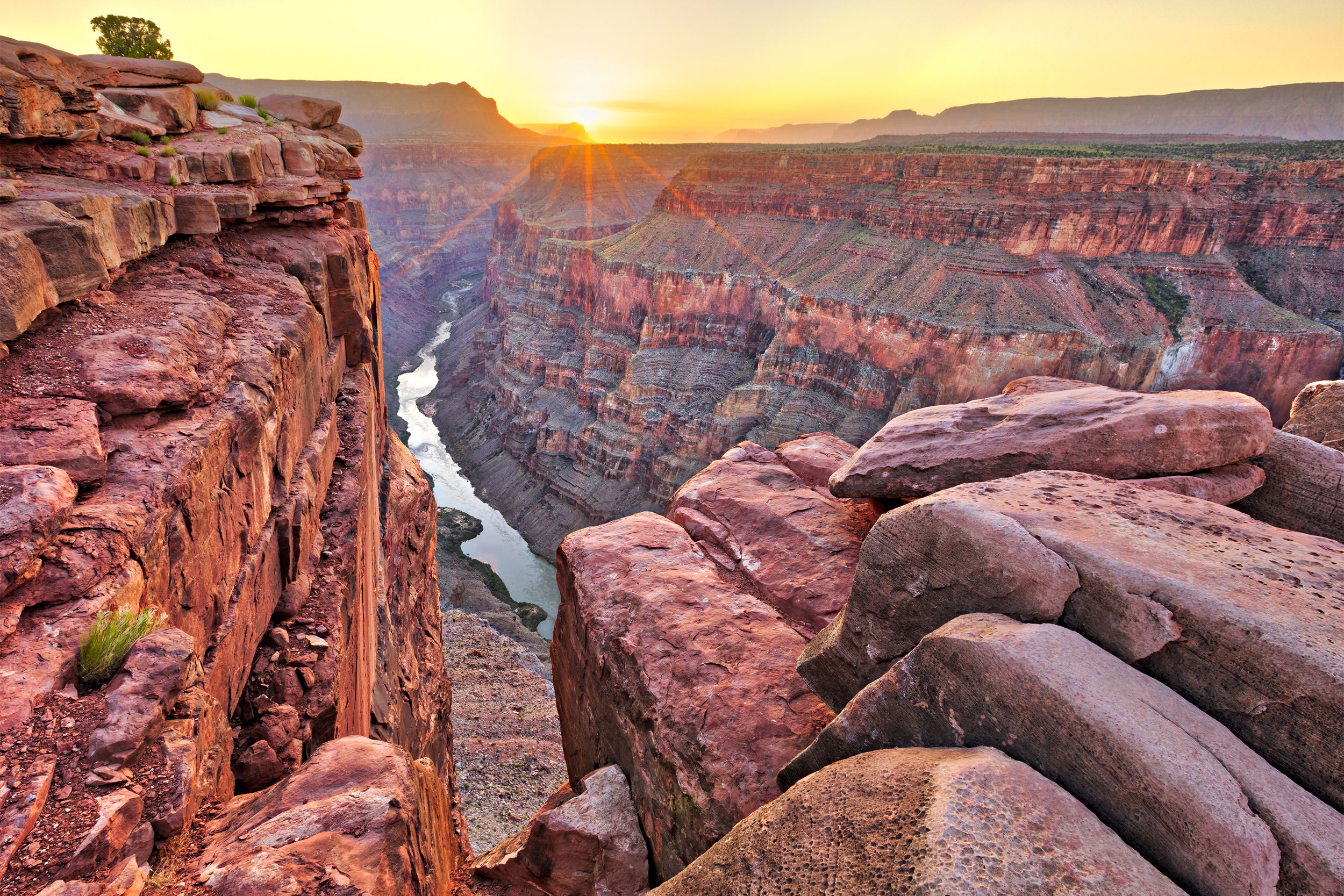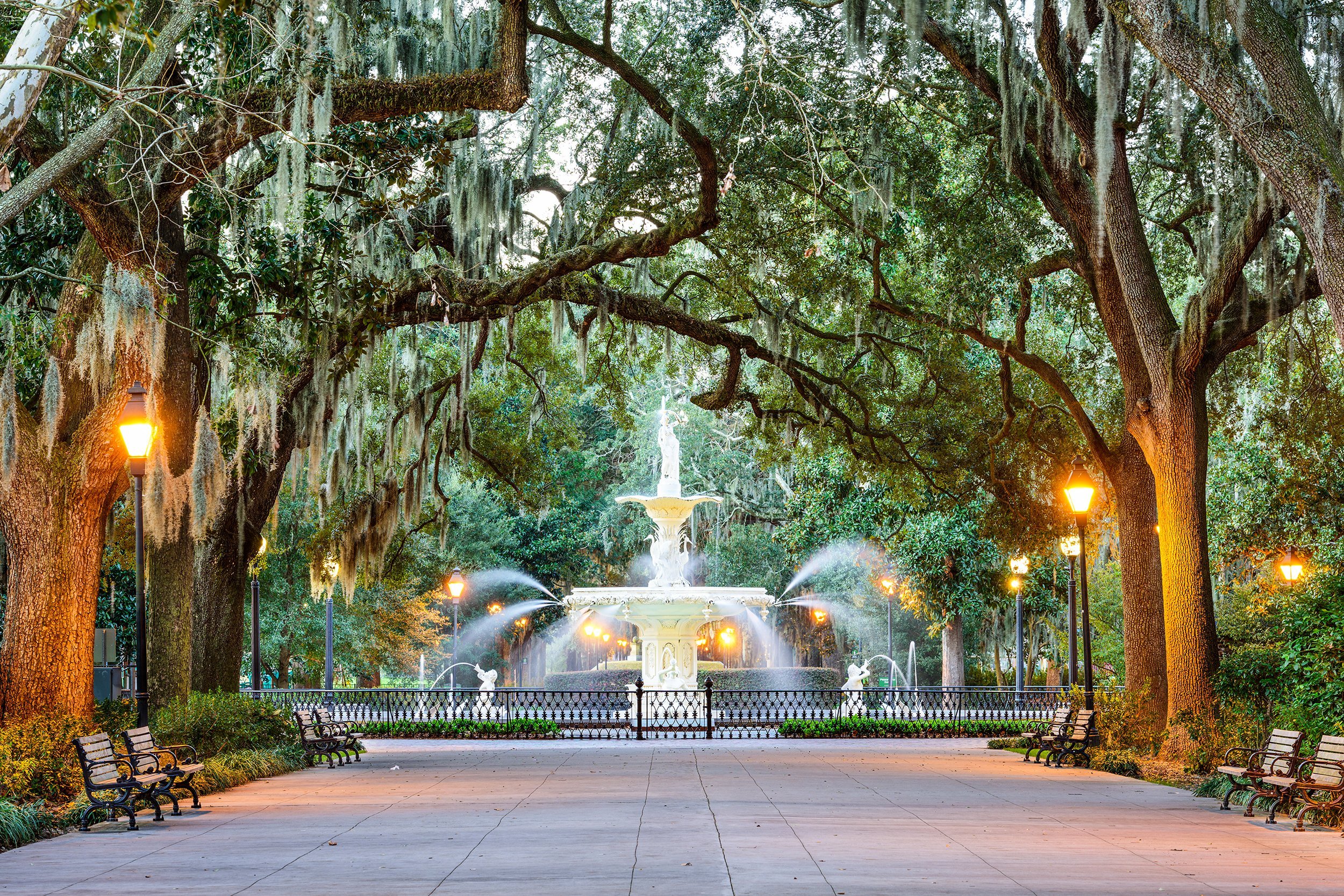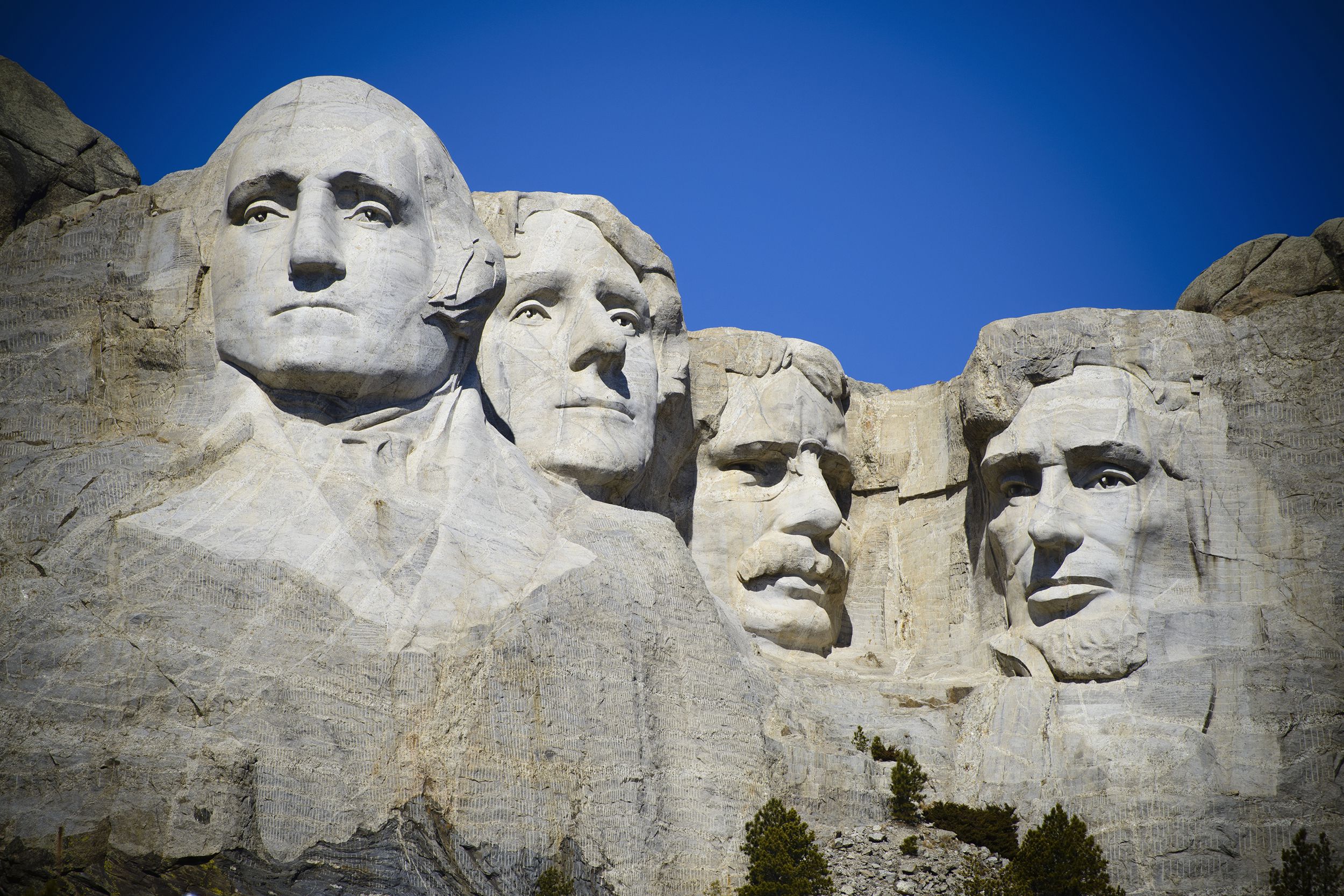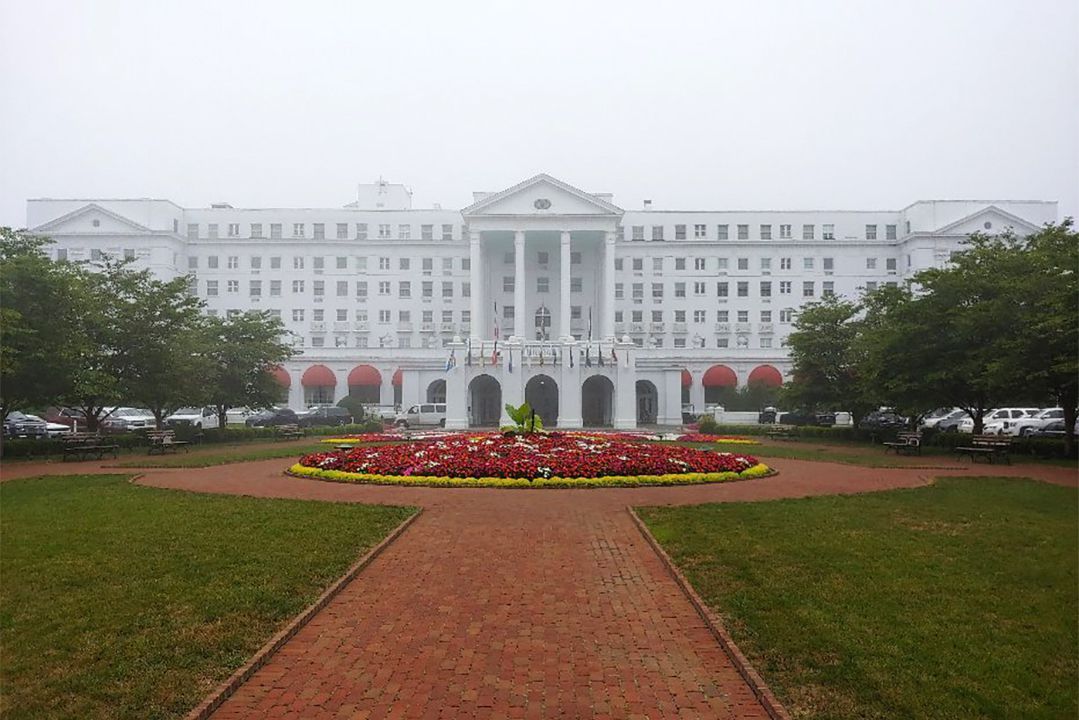 Home of the Brave
As the Fourth of July arrives, America enters peak patriotism mode. But there's more to celebrating the nation's 244th birthday than just barbecue and fireworks. Take a look into American history while saluting some of its most iconic locations in this virtual tour of the most patriotic place in each state. (Want to get an up-close-and-personal history lesson? Here are the 40 Best Places in America to Travel Back in Time.)
Alabama: Edmund Pettus Bridge
This National Historic Landmark bridge that crosses the Alabama River in Selma played an integral role in the establishment of the Voting Rights Act of 1965 prohibiting racial discrimination in voting. Today part of the 54-Mile Selma to Montgomery National Historic Trail, visitors can educate themselves about the struggle for racial equality in America that still continues to the current day.
Related: Where to Donate for Racial Justice in Your State
Alaska: Attu Battlefield
The only land battle to take place on U.S. soil during WWII happened off the far western coast of Alaska on this ultra remote island in the Aleutian chain, which was invaded by the Japanese army in 1943. During the bloody 19-day battle, nearly all of the invading force of 2,900 Japanese soldiers were killed and the rest were captured by U.S. forces aided by Canadian air support.
Arizona: Grand Canyon National Park
There's just something about America's second-most popular national park and one of the most magnificent Wonders of the World that makes you want to stand up and sing the national anthem. The iconic image of the American West and UNESCO World Heritage Site should be seen at least once in person by every American.
Related: Stunning Photos of Every National Park in America
Arkansas: Arkansas Inland Maritime Museum
California: Golden Gate Bridge
This iconic California attraction and proud symbol of American ingenuity has been standing tall above the San Francisco Bay since 1937. Widely regarded as one of the most beautiful bridges on Earth, the Golden Gate Bridge was the world's tallest and longest suspension bridge at the time of its opening.
Related: 17 Incredible Feats of American Ingenuity Across the Country
Colorado: Cheyenne Mountain Complex
Connecticut: Mark Twain House
As one of America's most celebrated authors, Mark Twain (a.k.a. Samuel Langhorne Clemens) penned many of his most famous works including "The Adventures of Tom Sawyer" and "The Adventures of Huckleberry Finn" in this American Gothic home in Hartford. Currently open as a museum, the National Historic Landmark is noted as one of the world's top historic homes.
Related: 40 Famous People's Homes You Can Visit
Delaware: First State National Historic Park
Related: 20 Things You Never Knew About New England
Florida: Kennedy Space Center
Georgia: Savannah Historic District
Related: 50 Iconic Movie Locations You Have to Visit
Hawaii: Navy Station Pearl Harbor
Related: Awe-Inspiring Memorials and Other Places Honoring Our Vets
Idaho: Old Mission State Park
Highlighting the oldest buildings in Idaho, this state park near Coeur d'Alene showcases the state's frontier spirit with an array of sights that includes the 1853 Mission of the Sacred Heart church, the oldest building in the Gem State. The picturesque site also includes nearby biking trails and informational exhibits.
Related: The Oldest Building in Each State
Illinois: The Lincoln Tomb
Indiana: Soldiers' and Sailors' Monument
This iconic image in downtown Indianapolis is one of many war memorials in the Hoosier State's capital city, which is home to more war memorials than any other city outside of Washington, D.C. Topped with an observation deck, the 284-foot limestone monument was designed to honor Indiana's fallen and was the first memorial dedicated to the common soldier.
Iowa: Iowa Old Capitol Building
Kansas: Nicodemus National Historic Site
Kentucky: Churchill Downs
Louisiana: Jackson Square
While this popular New Orleans photo-op spot can certainly get a bit touristy, one of America's signature public spaces remains a stunning sight to behold regardless. The symbolic site where Louisiana was made a state following the Louisiana Purchase features an often-photographed statue of President Andrew Jackson on horseback in front of the historic St. Louis Cathedral.
Related: Best Cheap Or Free Things To Do In New Orleans
Maine: Harriet Beecher Stowe House
Maryland: Star-Spangled Banner Flag House
Is there anything more patriotic than the Star-Spangled Banner? It was at this Baltimore home in 1813 that Mary Young Pickersgill sewed her famous Star-Spangled Banner flag that flew over nearby Fort McHenry during the War of 1812. The sight of the flag inspired Francis Scott Key to write America's national anthem.
Related: Old Glory: The American Flag's Most Iconic Moments
Massachusetts: Plymouth Rock
Michigan: The Henry Ford Museum
This massive history museum complex and National Landmark District in Dearborn tells the story of American innovation while highlighting the country's ongoing love affair with the automobile. In addition to auto-centric exhibits like the limousine that President Kennedy was assassinated in, America's largest indoor-outdoor museum complex also houses the Rosa Parks bus and the Wright Brothers' bicycle shop.
Related: From Boneshakers to the Wright Brothers: 25 Fun Facts About Bicycles
Minnesota: Charles A. Lindbergh State Park
Noted American aviator Charles Lindberg grew up on the grounds of this scenic state park in central Minnesota near the town of Little Falls. The 569-acre park includes Lindbergh's boyhood home as well as several farm properties that once belonged to his father, Congressman Charles A. Lindbergh. The park runs along the Mississippi River with hiking, camping, and picnicking opportunities.
Related: The Best State Park in Every State
Mississippi: Vicksburg National Cemetery
Missouri: Gateway Arch National Park
Montana: Going-to-the-Sun Road
Not only is this National Historic Landmark the main scenic roadway through Glacier National Park, it's also one of the most beautiful stretches of road in the world. Even though the phrase "purple mountains majesty" from "America the Beautiful" was inspired by Pikes Peak in Colorado, it could just as well be referring to this stunning feat of American engineering.
Related: 50 Most Beautiful Highway Drives in America
Nebraska: Freedom Park
Military aircraft and war exhibits are the name of the game at this uber-patriotic park nestled along the banks of the Missouri River in Omaha. Visitors can salute the World War II minesweeper USS Hazard and the Cold War-era submarine USS Marlin in addition to "Top Gun"-style fighter jets and a rescue helicopter.
Related: 19 Awe-Inspiring U.S. Military Vehicles
Nevada: Hoover Dam
New Hampshire: Josiah Bartlett House
New Jersey: Atlantic City Boardwalk
This signature American attraction may not be what it once was in its heyday, but the Atlantic City Boardwalk remains a perennial image of American culture. Constructed as the nation's first boardwalk in 1870, the 5.5-mile pedestrian thoroughfare along the Atlantic coast is lined with a number of popular tourist attractions.
Related: 40 Iconic and Beautiful Boardwalks in the Country
New Mexico: New Mexico Route 66 Museum
Related: Route 66: Then and Now
New York: Statue of Liberty
Related: 55 Free or Cheap Things to Do in New York City
North Carolina: Wright Brothers National Memorial
Located in the small town of Kill Devil Hills (about 4 miles from the more famous Kitty Hawk), this memorial pays tribute to the world-famous Wright brothers and their celebrated role as inventors of the world's first working motorized airplane in 1903. Today visitors can observe a replica of the Wrights' hangar and their first landing spot as well as various memorials.
North Dakota: Theodore Roosevelt National Park
An esteemed American conservationist, President Theodore Roosevelt is memorialized in this gorgeous 177-square-mile national park in the scenic badlands of North Dakota. Originally drawn here to hunt bison before purchasing a ranch on the property, Roosevelt was so invigorated by the outdoors that he would go on to create the U.S. Forest Service while establishing five national parks as president.
Related: 33 Historic National Park Photos for Vintage Views
Ohio: Rock and Roll Hall of Fame
With the exception of perhaps apple pie, few things are more American than rock 'n' roll. Immerse yourself in the culture of this quintessential music genre and defining American sound at this sprawling museum campus on the shores of Lake Erie in Cleveland, which has welcomed new inductees annually since 1986 from Chuck Berry to Whitney Houston. Does Cleveland in fact rock? Yes, it most certainly does.
Related: 36 Bucket-List Destinations for Music Lovers
Oklahoma: Cherokee National Capitol
Oregon: Lewis and Clark National Historic Park
Pennsylvania: Independence National Historical Park
Rhode Island: Newport Historic District
South Carolina: Fort Sumter National Monument
South Dakota: Mount Rushmore National Memorial
Tennessee: Graceland
Tennessee's crucial history in the development of American rock 'n' roll is showcased in several locations across the state from the Beale Street Historic District to the Grand Ole Opry, but no site is more iconic than Elvis Presley's former residence of Graceland. The Memphis mansion estate and National Historic Landmark is the second-most visited house in the United States after the White House.
Related: Surprising Facts About Graceland and Elvis
Texas: The Alamo
Utah: Fort Douglas
Vermont: Mount Independence State Historic Site
Historical re-enactors help bring an important Revolutionary War battle site to life at Mount Independence State Historic Site on Lake Champlain in the town of Orwell. Not only is the well-preserved site chock full of patriotic historical artifacts, it is also a beautiful place to enjoy some of America's scenic beauty via 6 miles of peaceful hiking trails.
Related: Awesome Views in All 50 States
Virginia: Colonial Williamsburg
In a state as densely packed with historic attractions from George Washington's Mount Vernon to Thomas Jefferson's Monticello, choosing just one patriotic site in Virginia is no easy task. But Colonial Williamsburg checks all the boxes with a full-scale living replica of Colonial Virginia in the middle of modern-day America. The massive 301-acre site is so full of star-spangled Americana that you'll be whistling "You're a Grand Old Flag" on your way out of town.
Related: 31 Historic Places Across America That You Can Tour Virtually
Washington: Puget Sound Naval Shipyard
Washington, D.C.: National Mall
Seems odd for an article about patriotic sites to leave out the nation's capital. So even though it is not of course a state, the District is more than worthy of inclusion on this list. The National Mall includes all the nation's most patriotic sites from the White House and U.S. Capitol to the Washington Monument and Lincoln Memorial. The grounds also contain a large number of museums and war memorials.
West Virginia: The Greenbrier
Wisconsin: Milwaukee Soldiers' Home
Wyoming: Yellowstone National Park
Source: Read Full Article