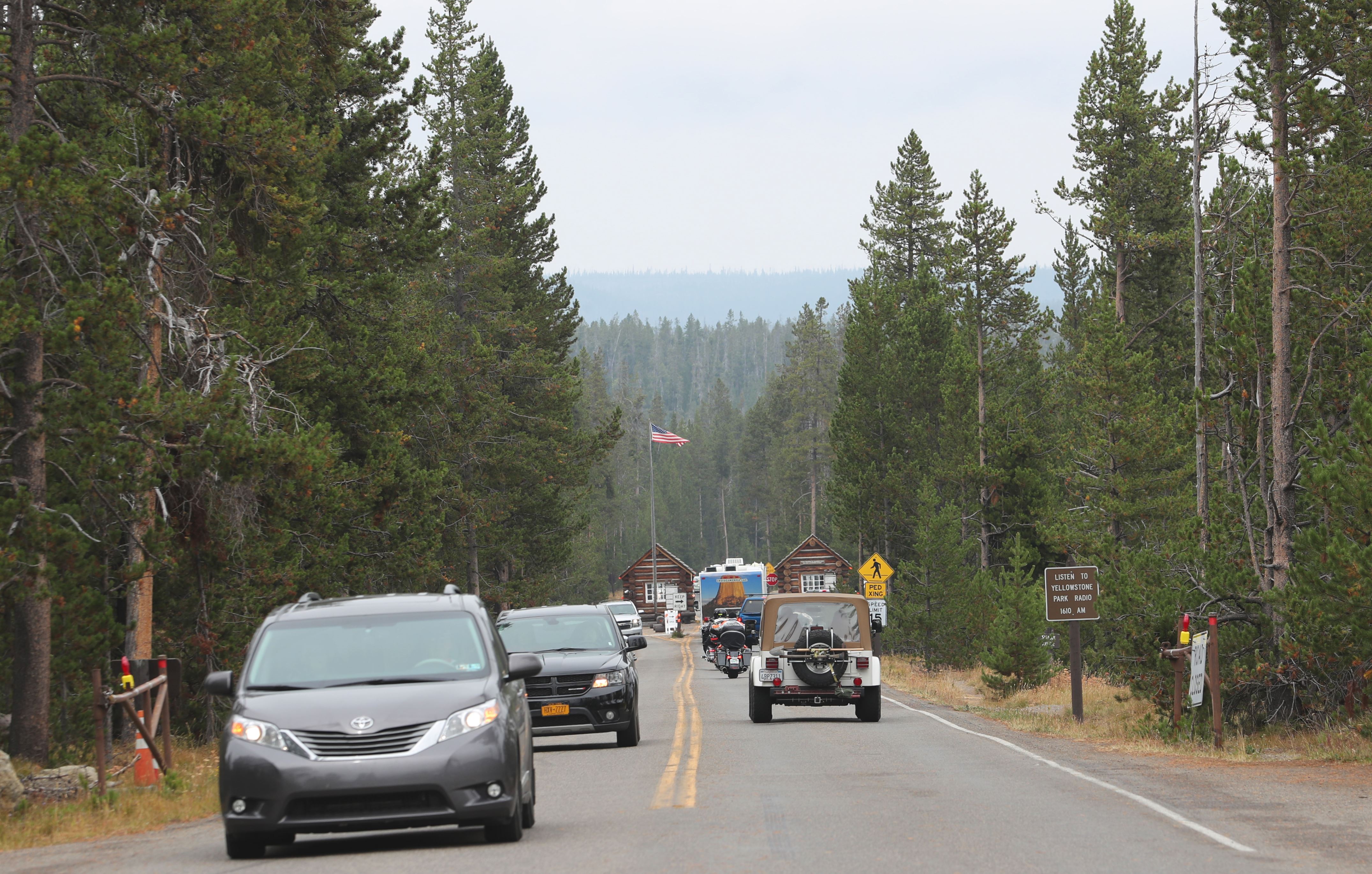 Not All Flight Delays Are the Same
Many of the country's busiest airports will be that much more chaotic this upcoming holiday travel season as millions of passengers take to the skies. Fortunately, Orbitz has analyzed the 15 busiest airports in the U.S., ranking them across nine key metrics—including the percentage of on-time flights, Wi-Fi speed, number of lounges and dining outlets, among other criteria—to determine the best and worst airports to get delayed at during the sometimes hectic holidays.
Hartsfield-Jackson Atlanta International Airport
Hartsfield–Jackson Atlanta International Airport can't be beaten as it boasts the highest percentage of flights departing on time (almost 85 percent) as well as 221 shopping outlets and 100 different places to eat in the event your flight is behind schedule.
Seattle-Tacoma International Airport
Seattle-Tacoma International Airport is undoubtedly one of the nation's best airports to be delayed at as it features a 1,000-square-foot dog park, a virtual forest and the fastest Wi-Fi connection speed of any of the airports Orbitz analyzed.
McCarran International Airport
There are worse things than being stuck in Las Vegas and that includes McCarran International Airport. Fewer than one percent of flights are canceled here and there are all sorts of amenities to keep the entire family entertained, including the aviation-themed kids play area, Fly Fit walking paths and over 50 retail shops.
O'Hare International Airport
The bad news: more than one-fifth of flights at Chicago's O'Hare International Airport are delayed. The good news: there are more boring airports to be stuck in during the holidays as O'Hare features an aviation-themed interactive playground for kids, more than 130 dining outlets and athletic club and yoga room at the airport Hilton.
San Francisco International Airport
This busy West Coast airport has the second-largest proportion of delays of the 15 airports Orbitz reviewed. Nonetheless, it has plenty of redeeming qualities such as the country's first airport therapy pig and a new Arts Center that travelers will find in the International Terminal.
John F. Kennedy International Airport
Flying out of JFK can be a headache-inducing process around the holidays as there's a nearly 25 percent chance your flight will be delayed. Still, there are lots of ways to pass the time as JFK boasts more than two dozen members-only lounges, a whopping 34 bars and an XpresSpa offering passengers relaxing facials and massages.
Dallas/Fort Worth International Airport
One of only a few airports in the world to fly to more than 200 destinations, Dallas/Fort Worth International Airport boasts solid on-time (82.4 percent) and cancellation (1.54 percent) rates as well as plenty of things to see and do if your flight is late, including yoga studios, public art displays and dozens of retail outlets and dining options.
Denver International Airport
Denver International Airport's free Wi-Fi and fast download speeds make it one of the better airports to be delayed at when it comes to traveling for business. There are also more than 70 different places to grab a bite to eat and an ice skating rink available during the winter.
Orlando International Airport
Just over 78 percent of flights departing from Orlando International Airport leave on time. For those spending more time than originally expected waiting on their plane, MCO offers a range of fascinating art as well as loads of restaurants, stores, coffee shops and bars.
Los Angeles International Airport
A popular setting for Instagram users, LAX ranks middle of the pack in terms of on-time percentage (80 percent) and features a Pets Unstressing Passengers program (PUP) to help provide relief for anxious holiday travelers.
Phoenix Sky Harbor International Airport
Phoenix Sky Harbor International Airport's Wi-Fi quality is the worst of all the airports analyzed so delayed passengers are likely to opt for the Walk the Sky Harbor Fitness Trail showcasing gorgeous views of the surrounding mountain and desert landscape.
Miami International Airport
Miami International Airport's cancellation rate (2.54 percent) was one of the worst, according to Orbitz's research, but there's no going hungry or thirsty here as it offers delayed travelers 65 on-site restaurants, 22 bars and 10 coffee shops for recharging.
George Bush Intercontinental Airport
Only Denver and Atlanta boast a higher percentage of on-time flights than Houston's George Bush Intercontinental Airport (83.22 percent) when it comes to the 15 busiest. However, its cancellation rate (2.96 percent) is better than only Newark Liberty International Airport. Still, delayed passengers will benefit from free Wi-Fi and a Harmony in the Air program featuring live performances aimed at calming travelers.
Newark Liberty International Airport
A dismal 68.41 percent of flights from Newark Liberty depart on time and the airport's amenities pale in comparison to some of the country's other busy transportation hubs, with only 17 shops and 22 restaurants to choose from while you wait for your flight.
Charlotte Douglas International Airport
Although you're less likely to experience a flight delay at North Carolina's Charlotte Douglas International Airport compared to 11 of the other airports Orbitz looked at, it ranks last because of its lack of amenities, which include under 50 dining outlets and free Wi-Fi with a download speed of just 9.76Mbps—the second-lowest of the 15 airports examined.
Source: Read Full Article