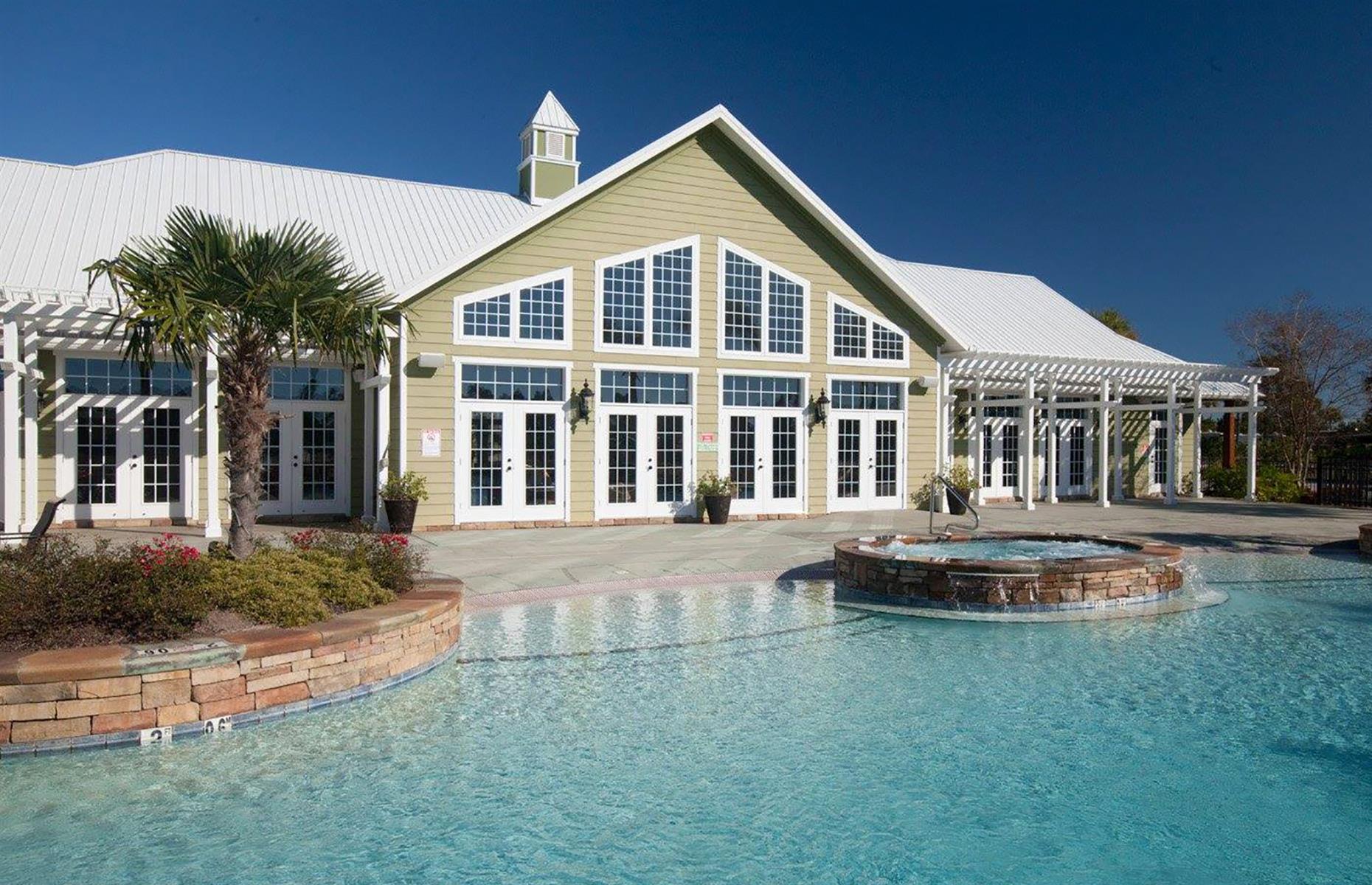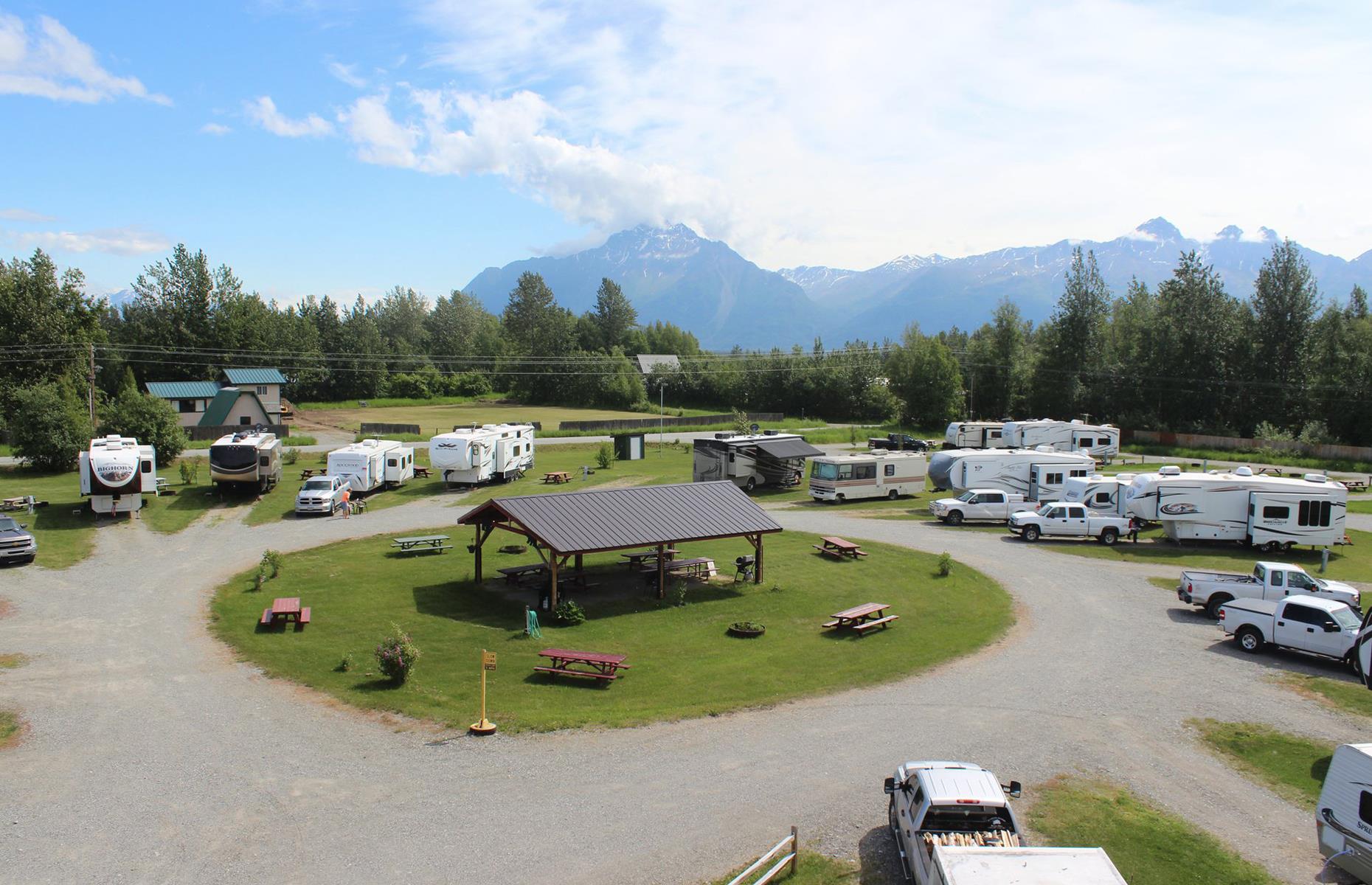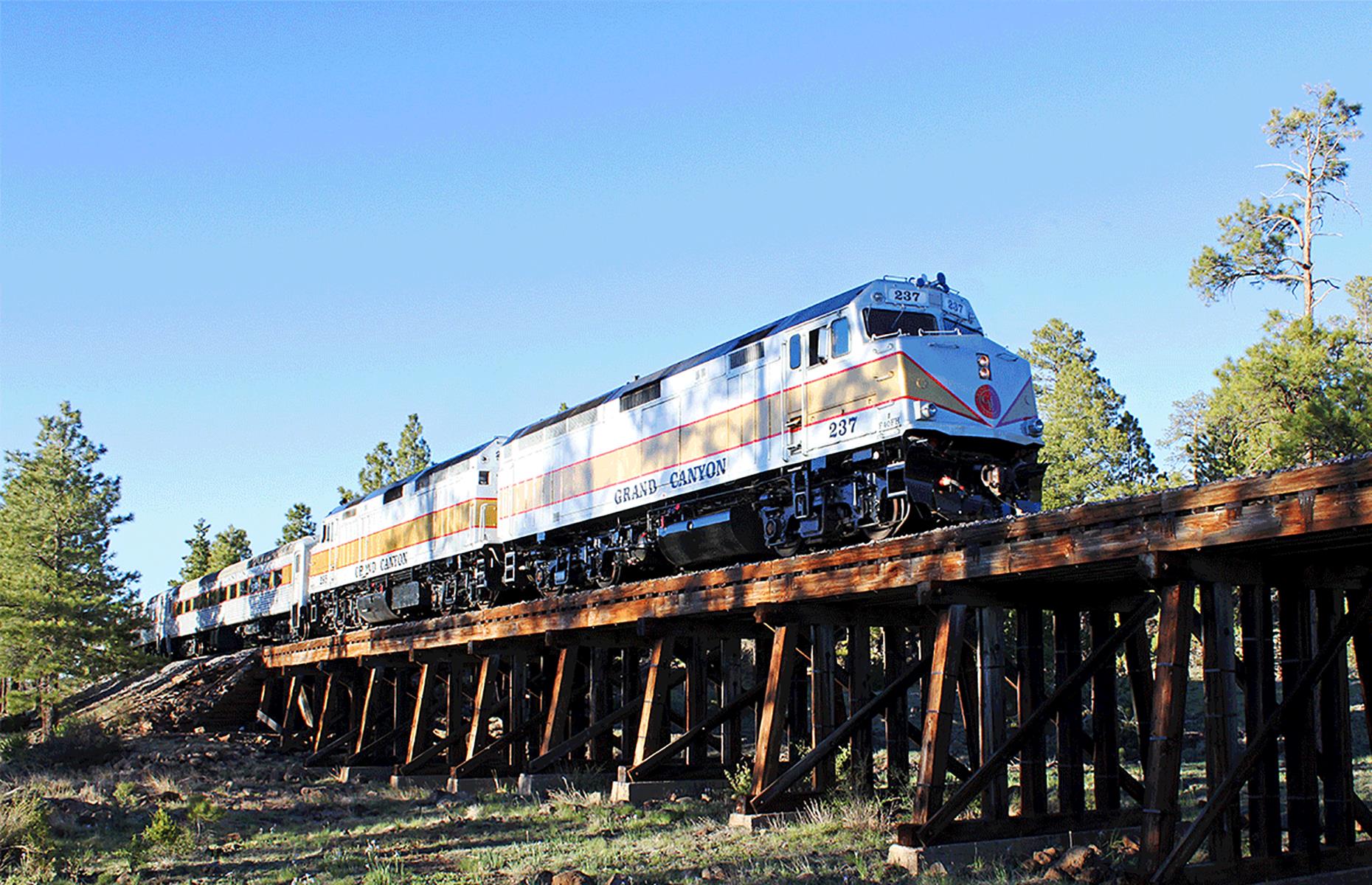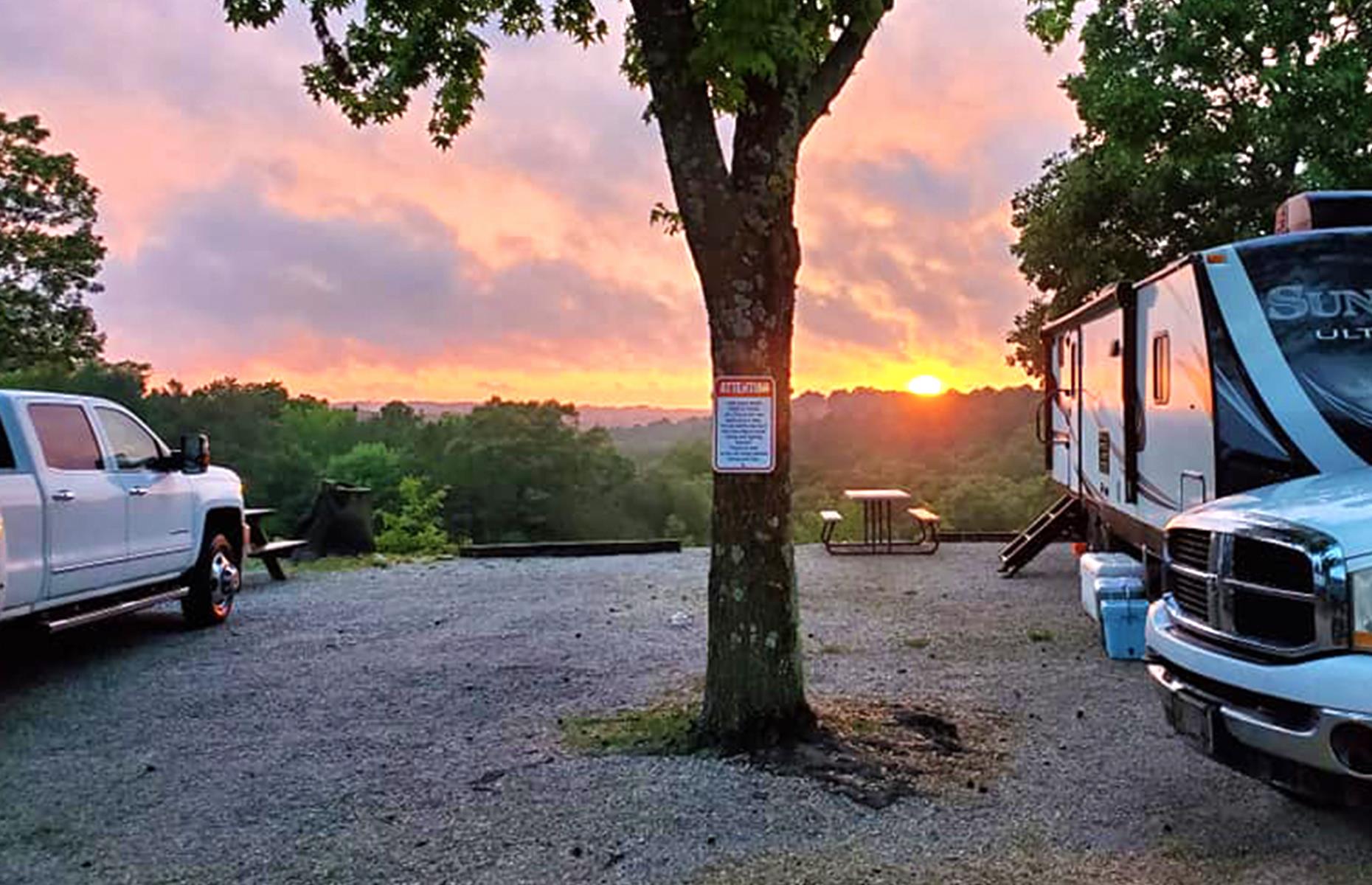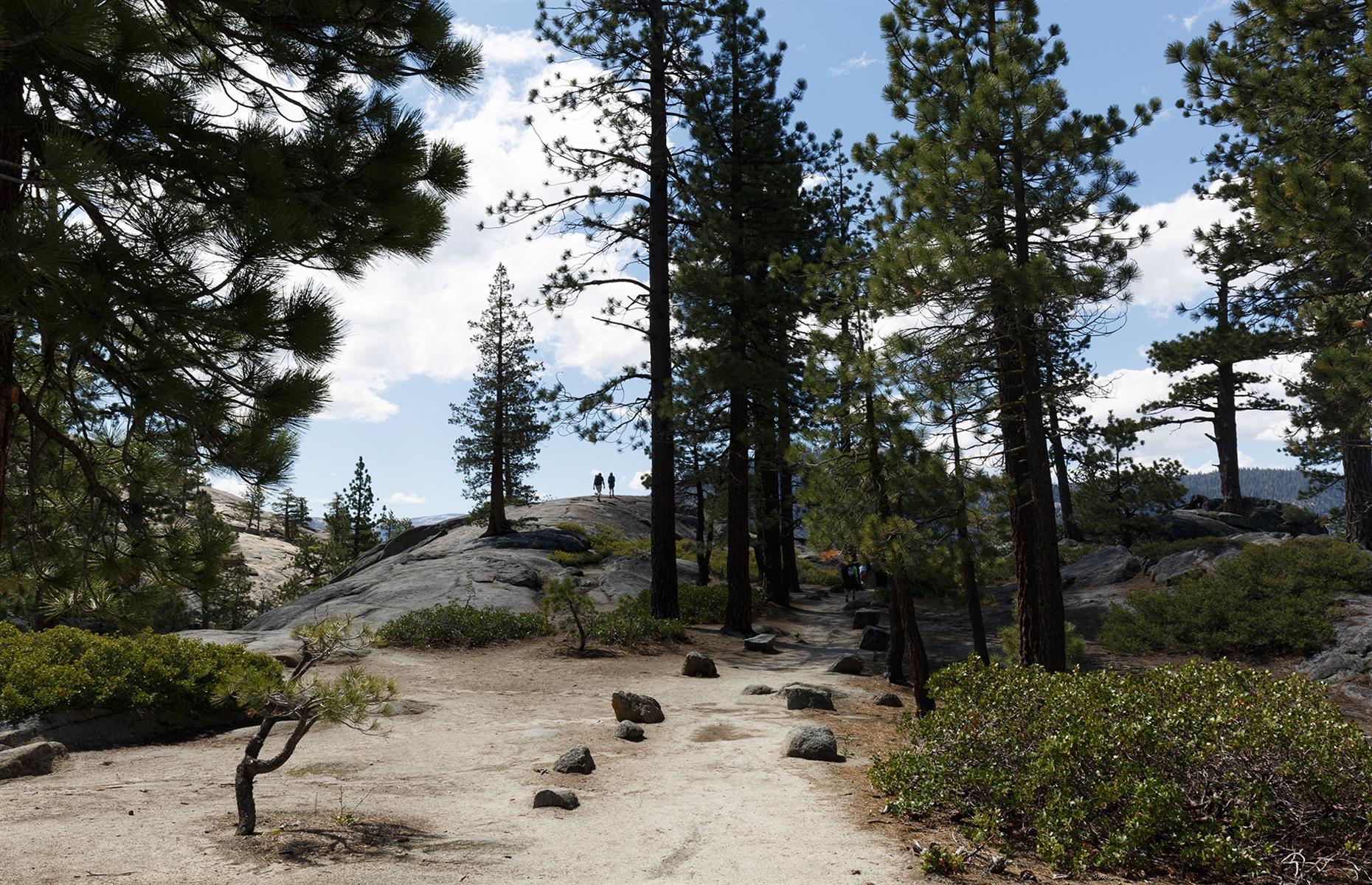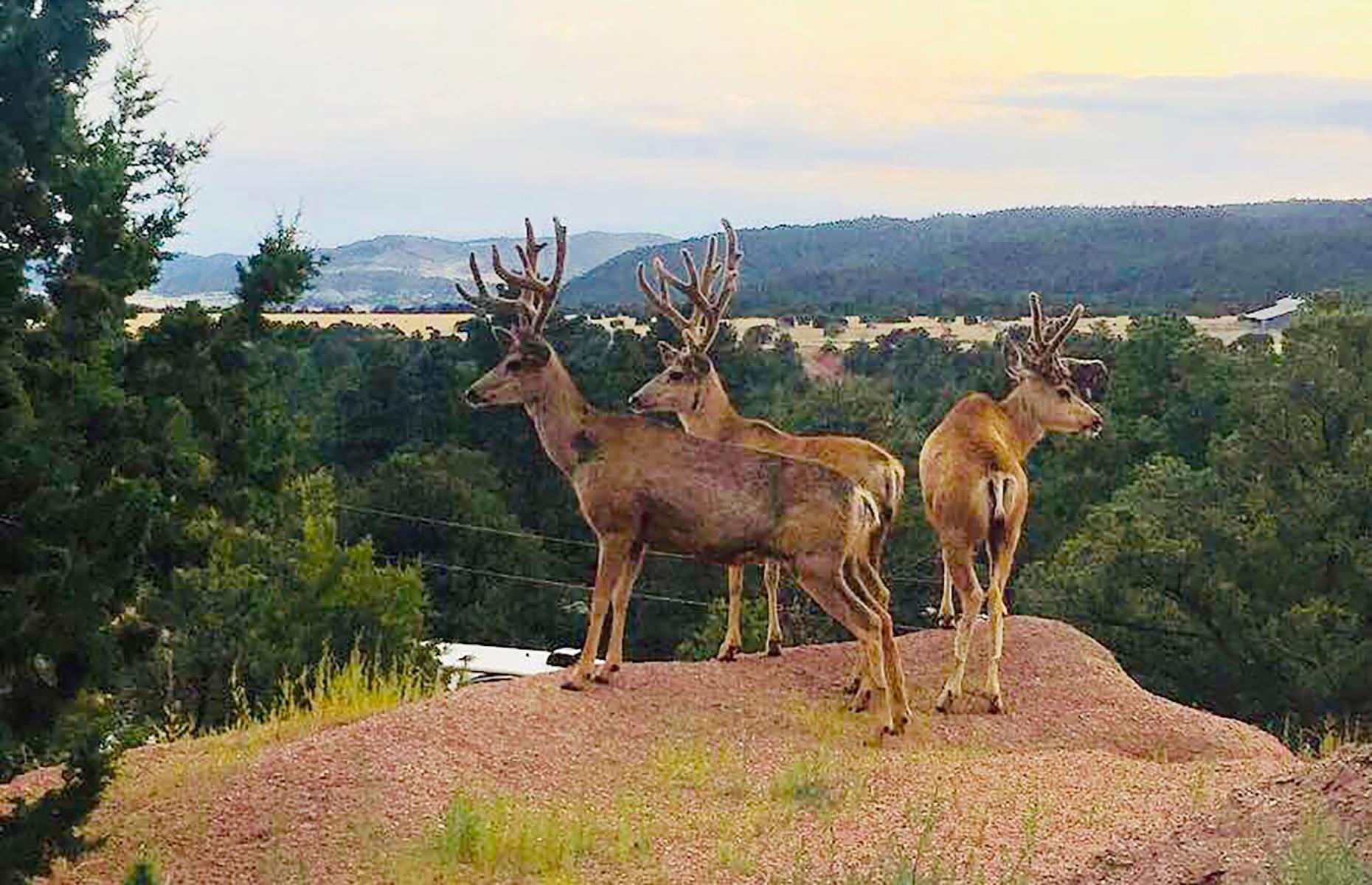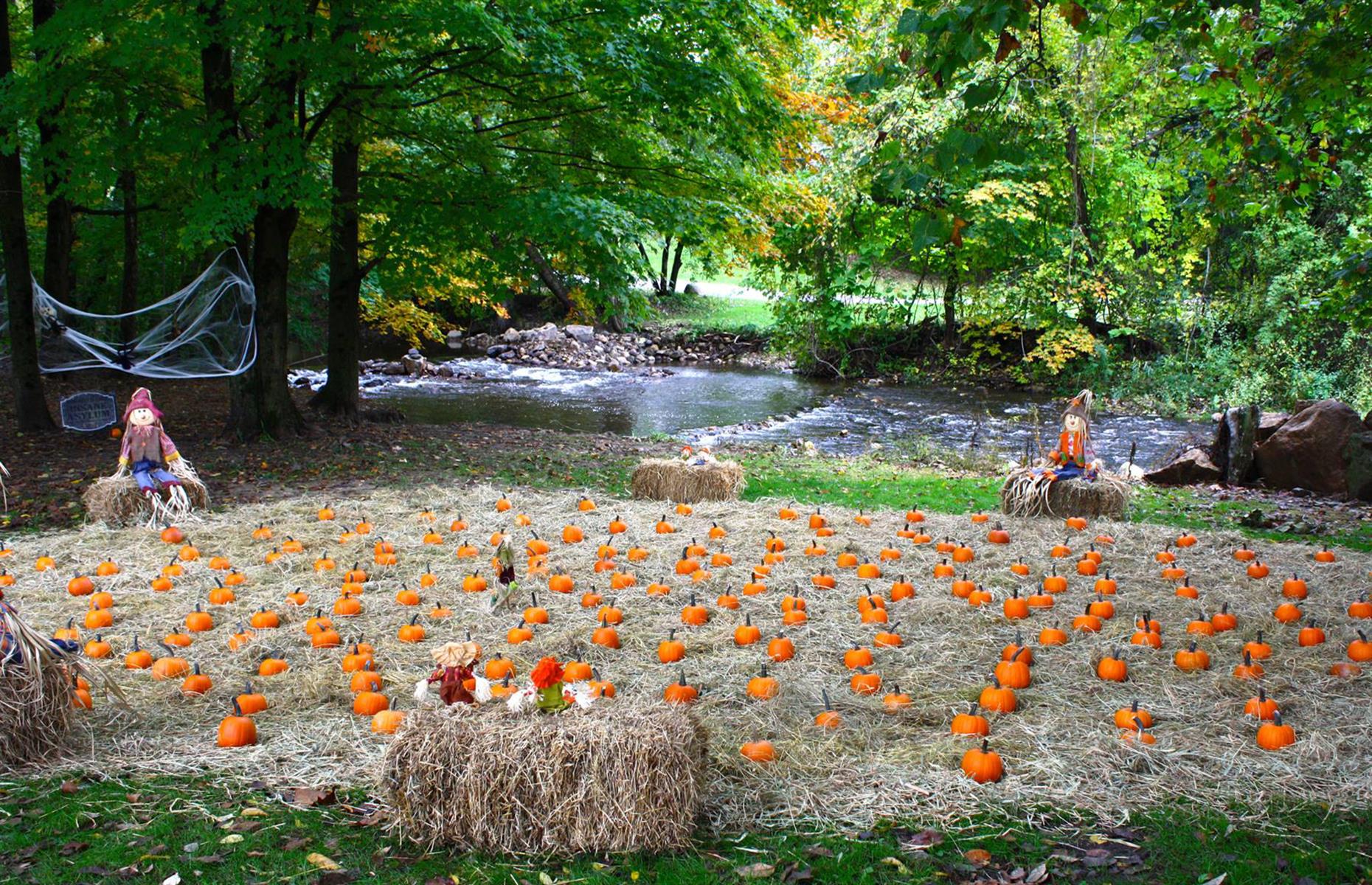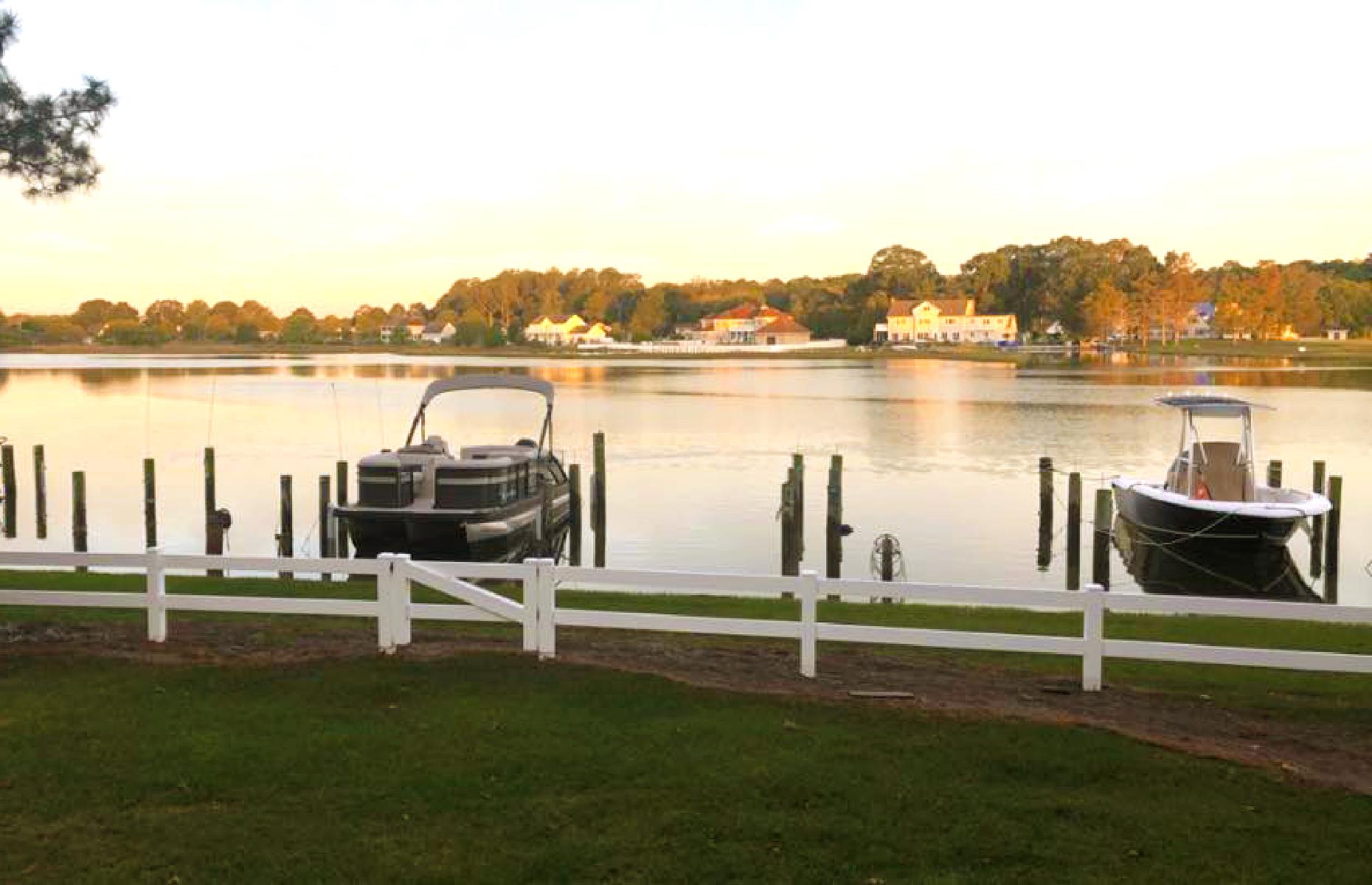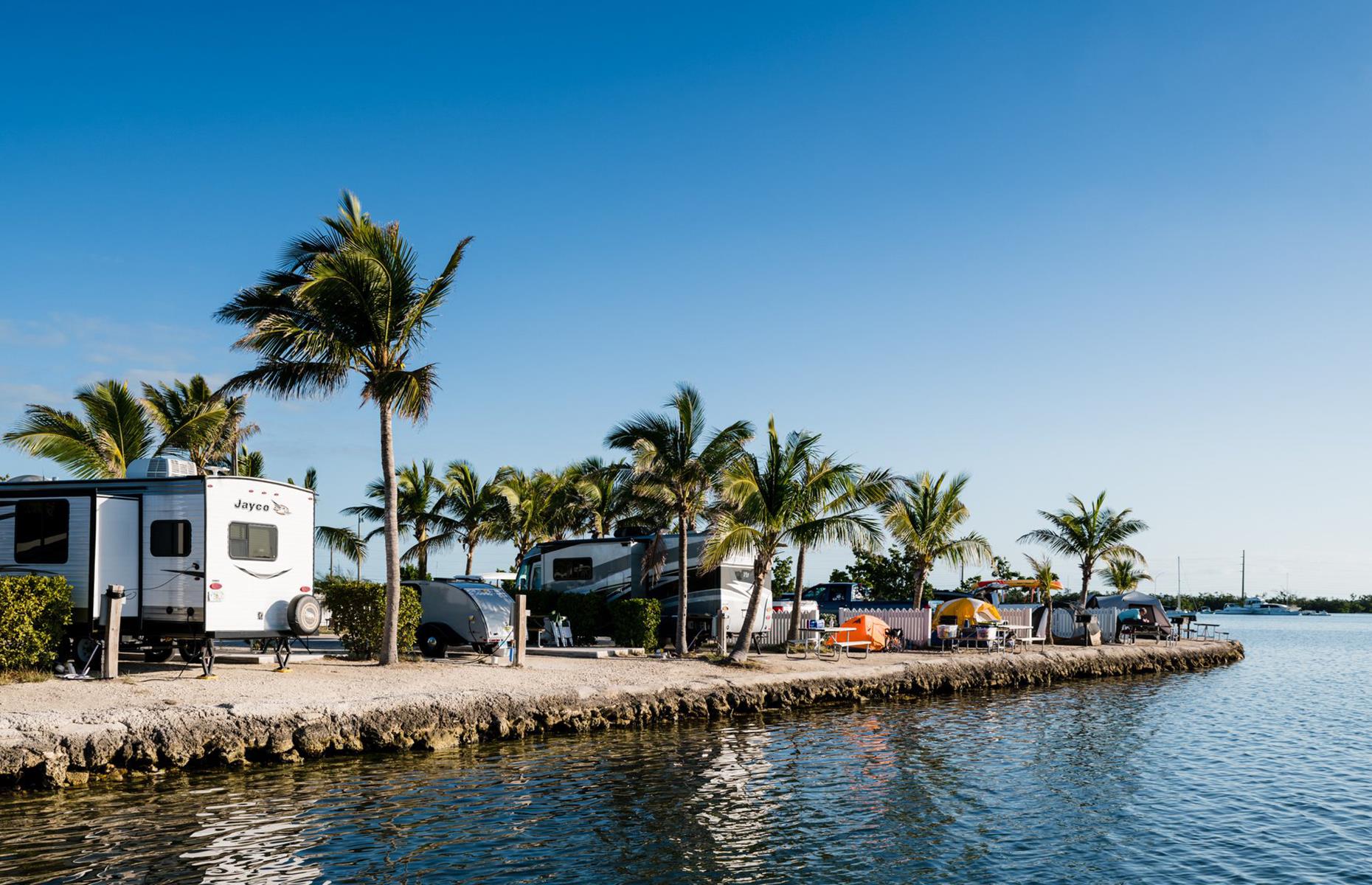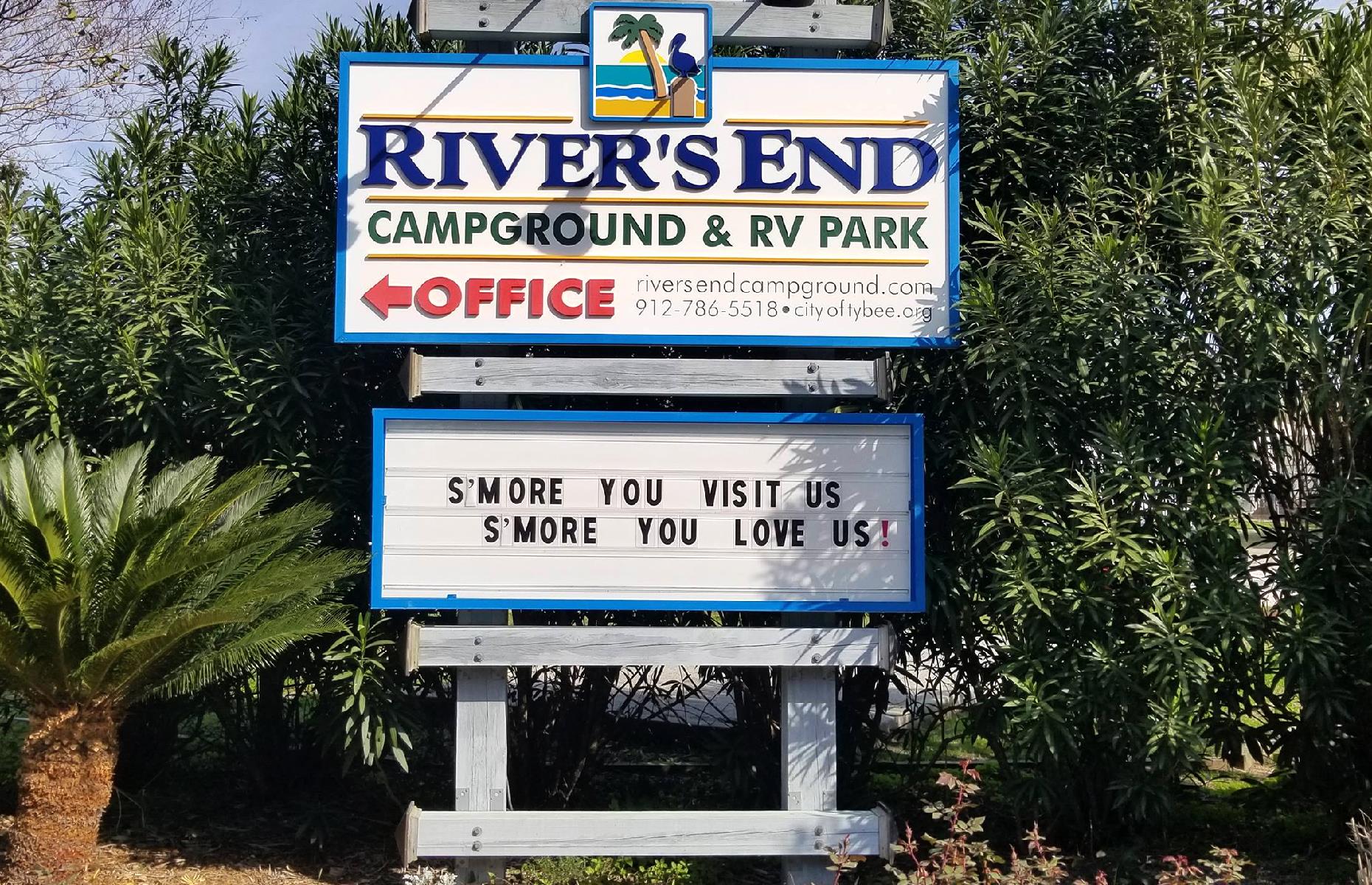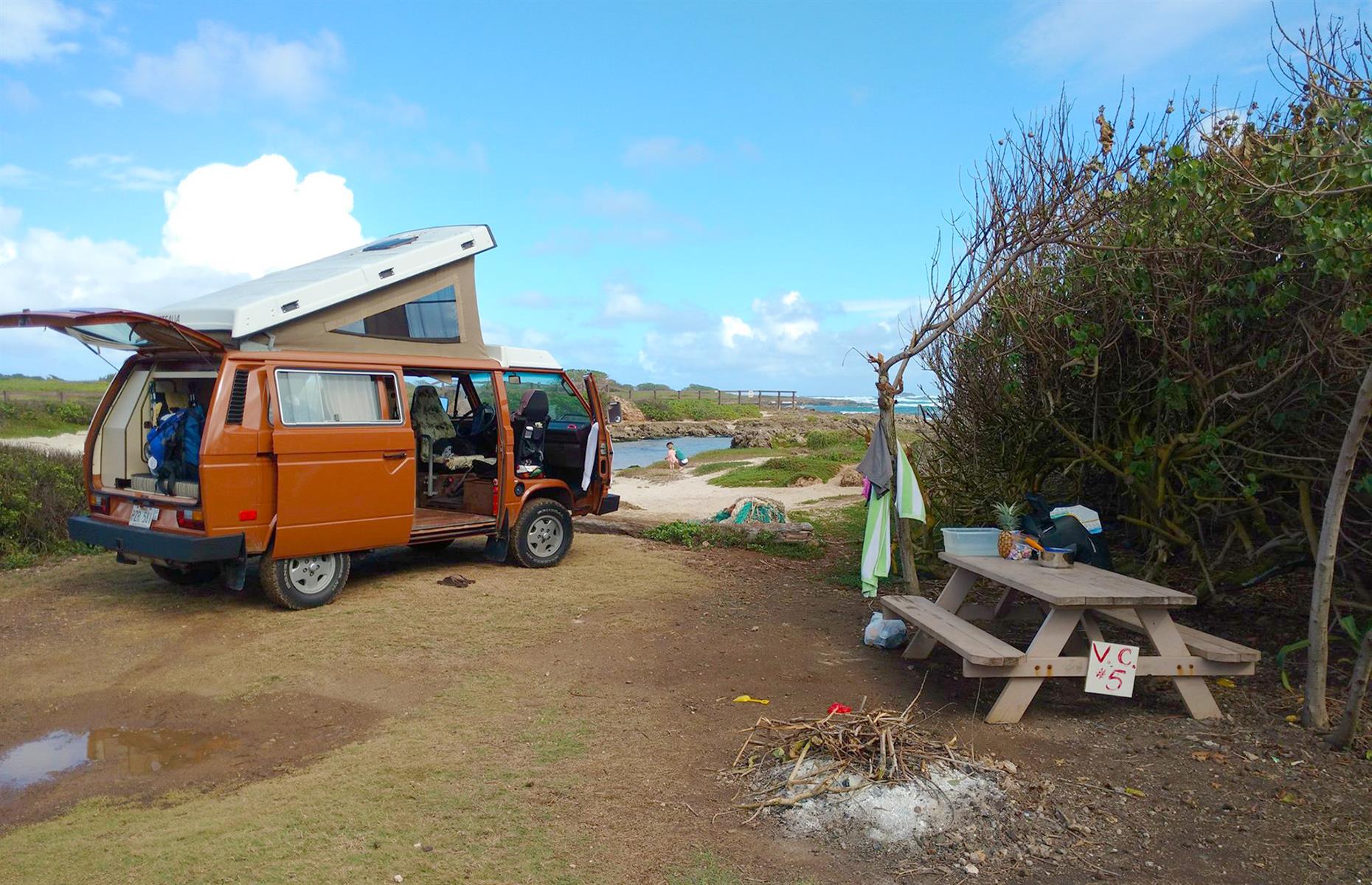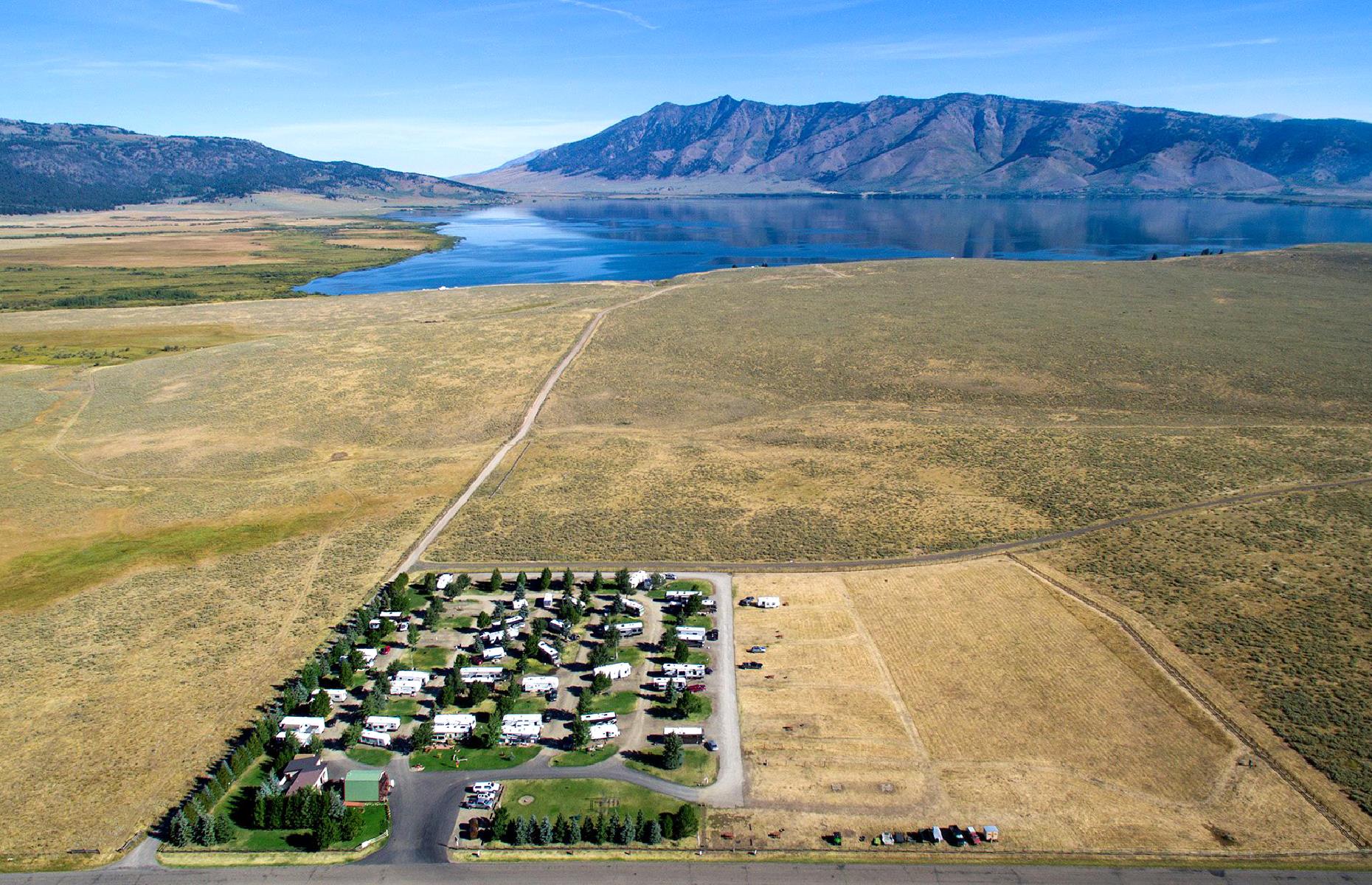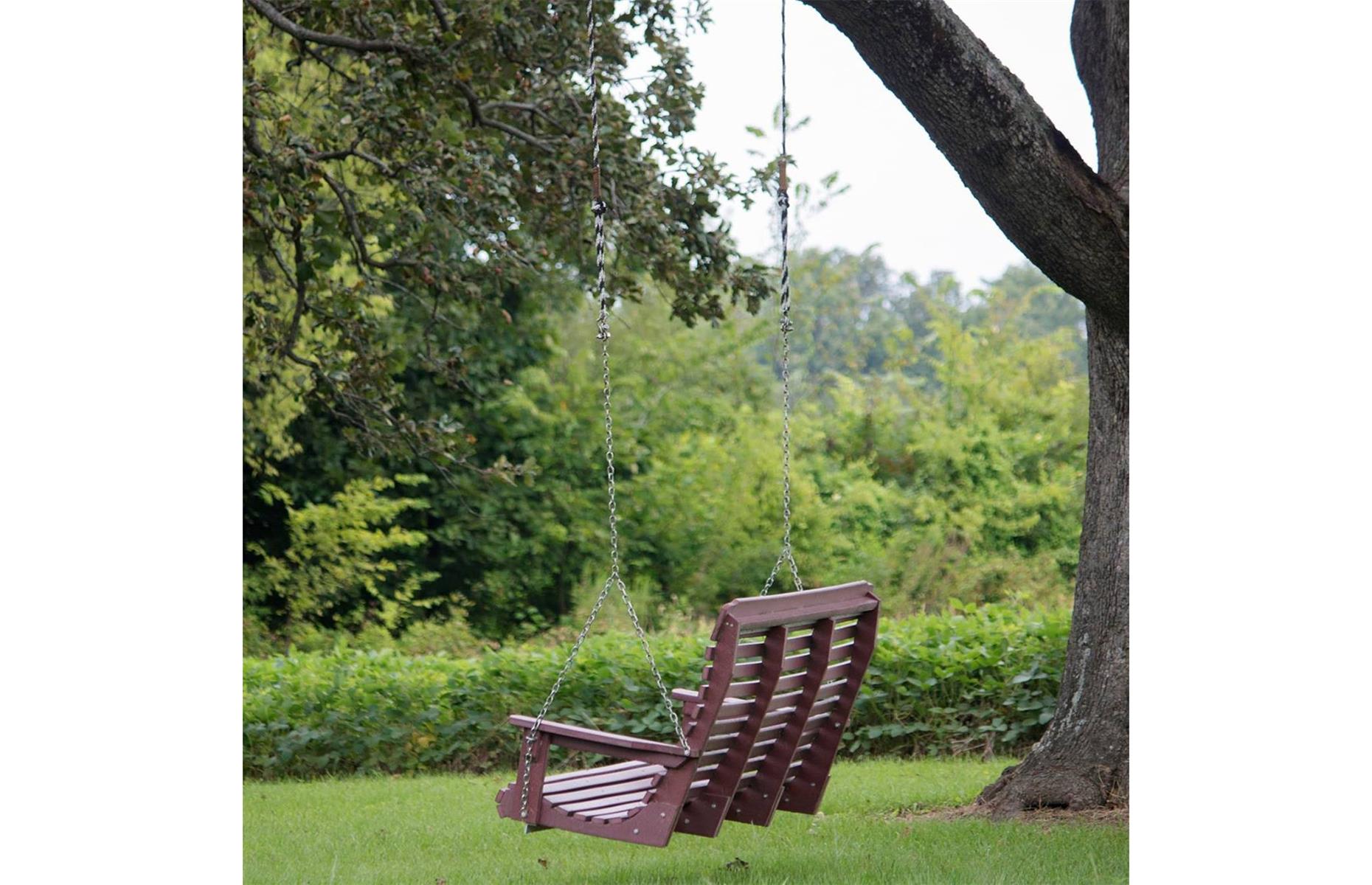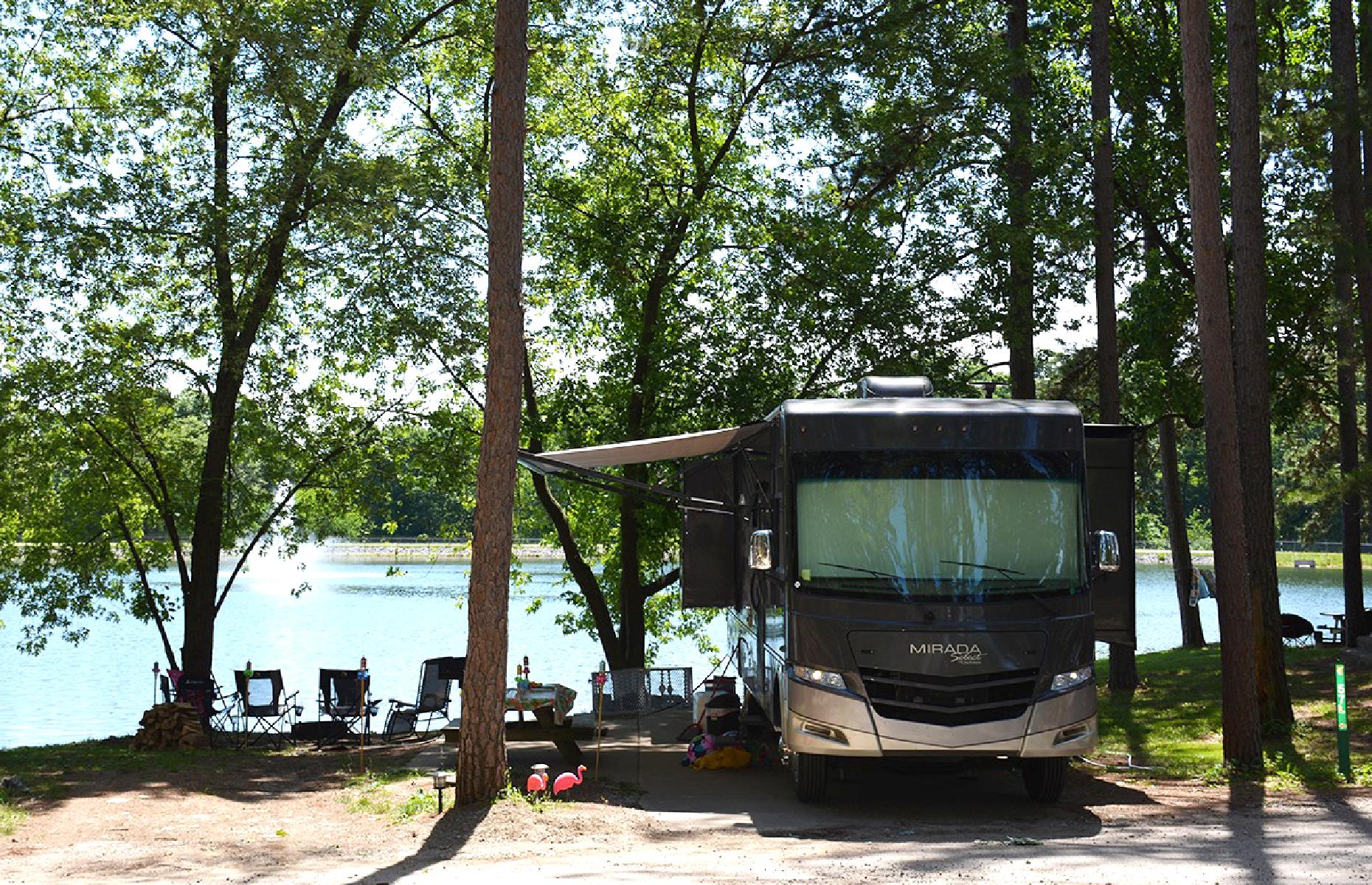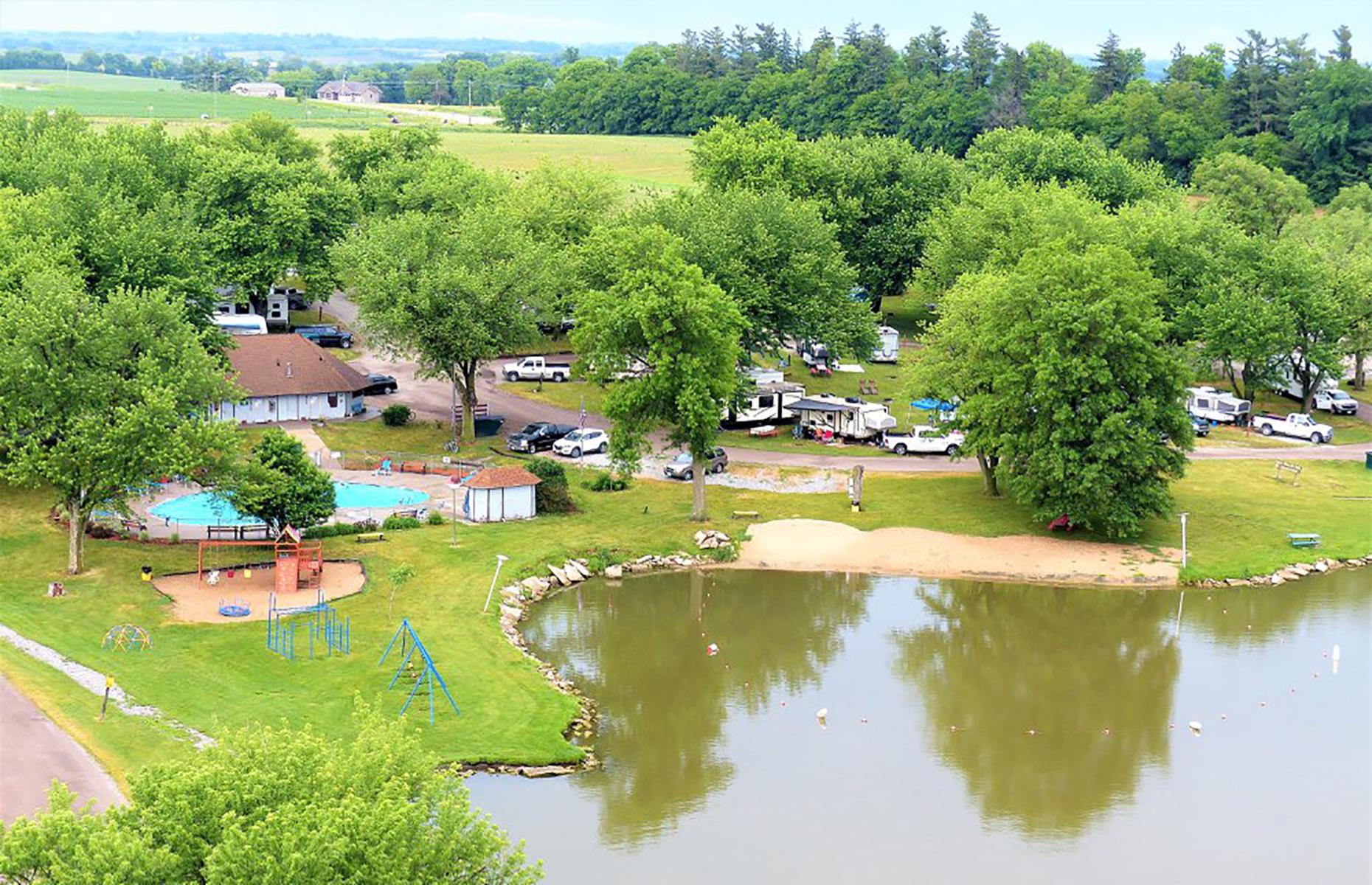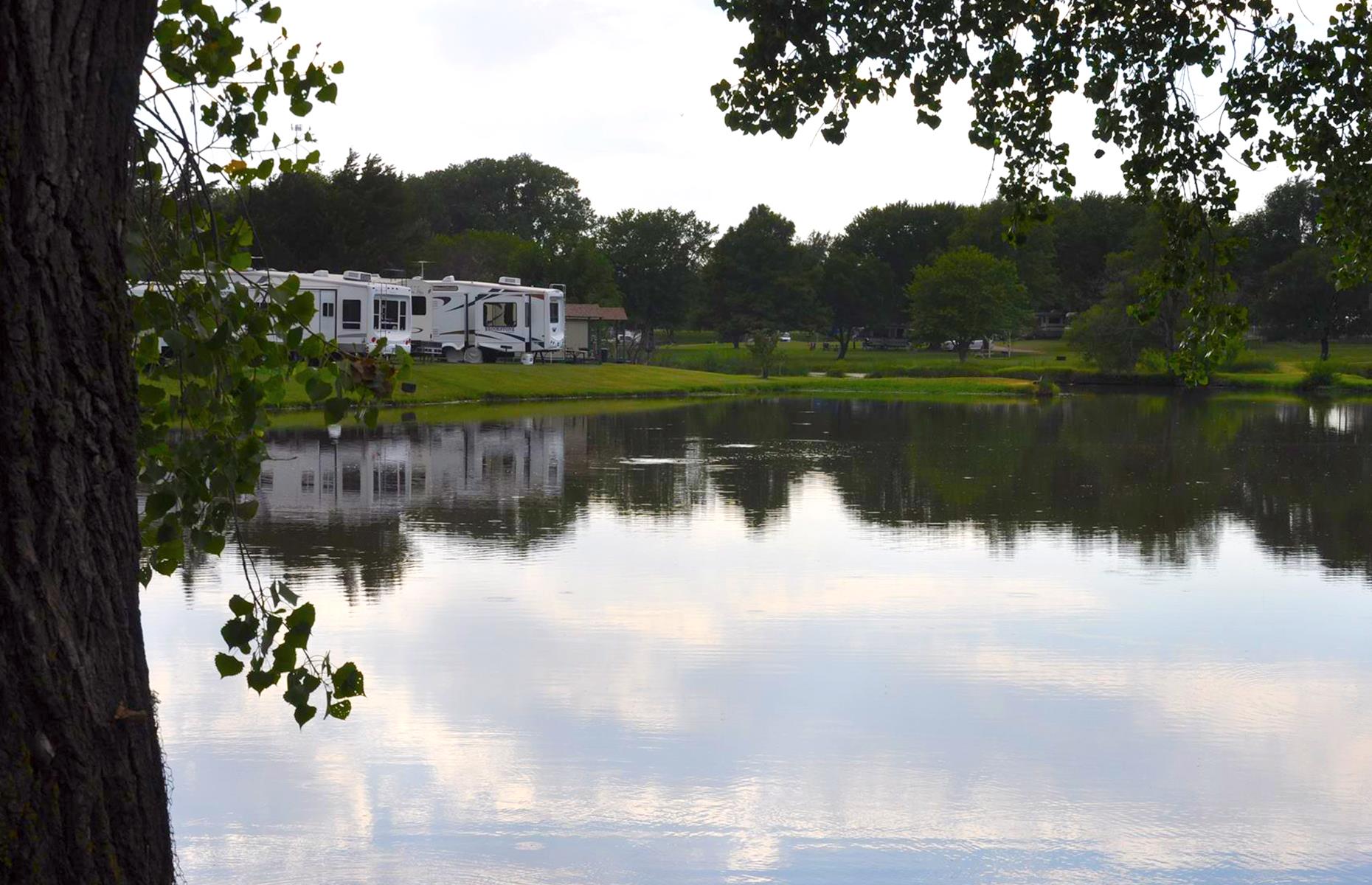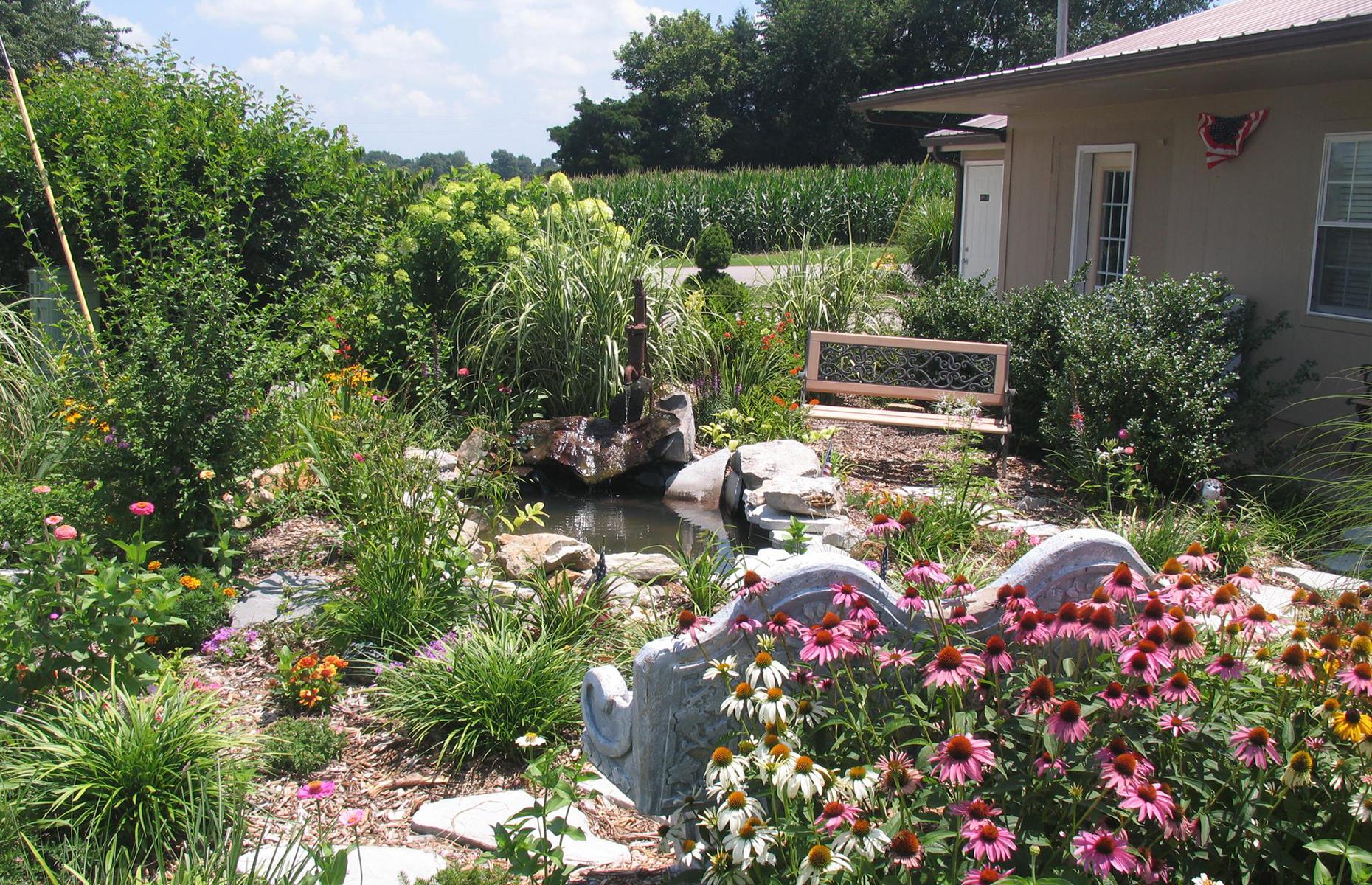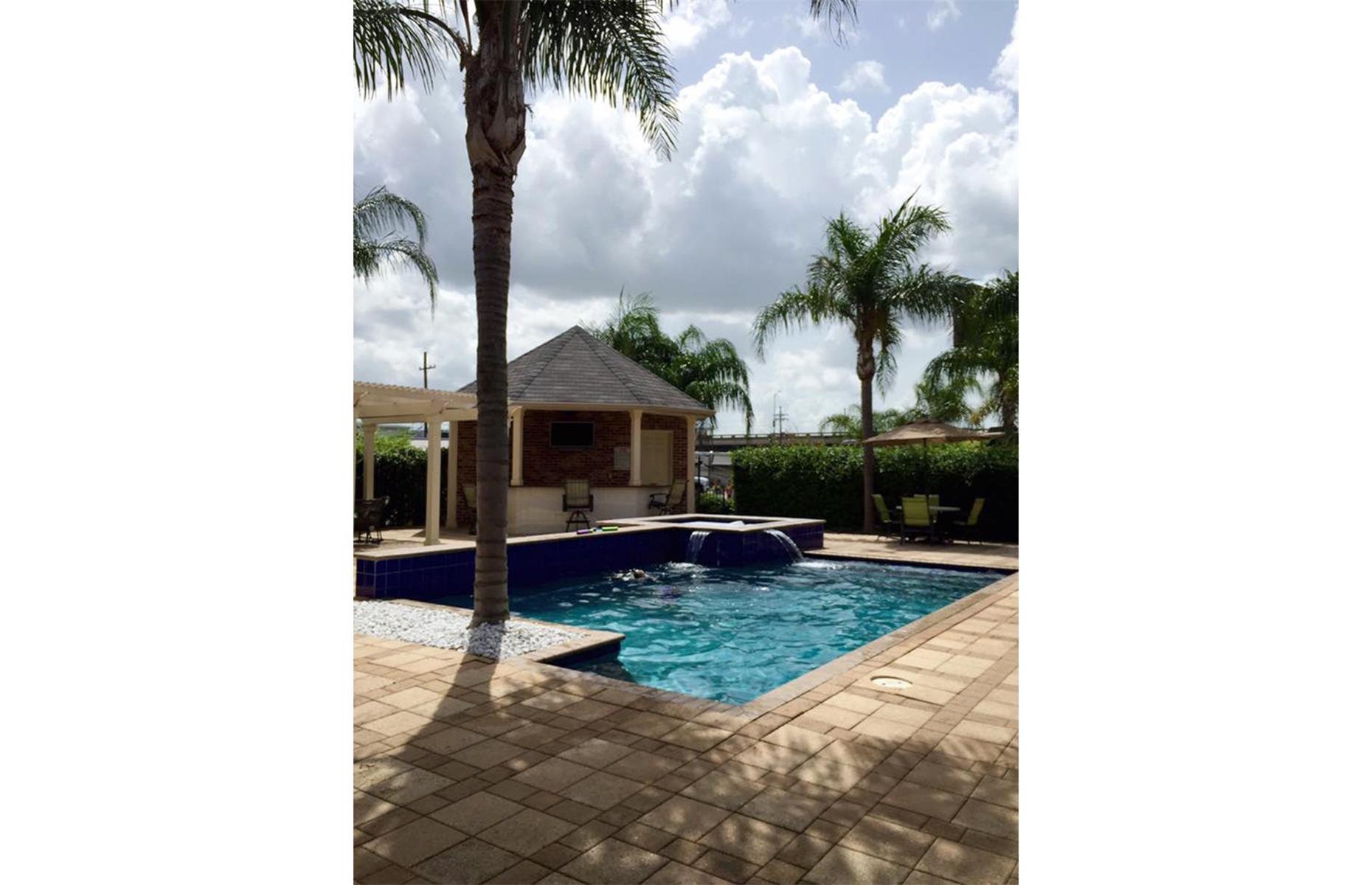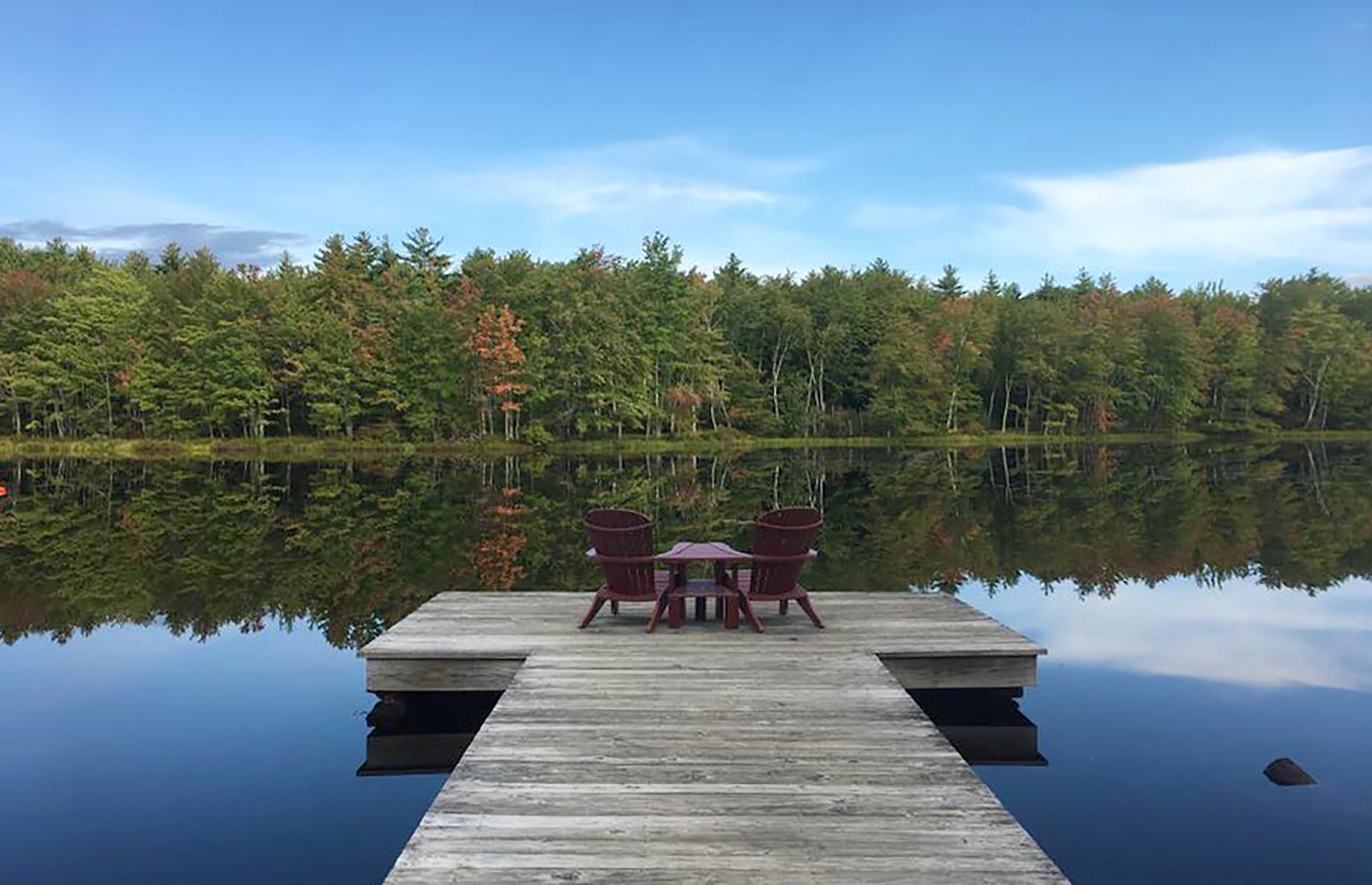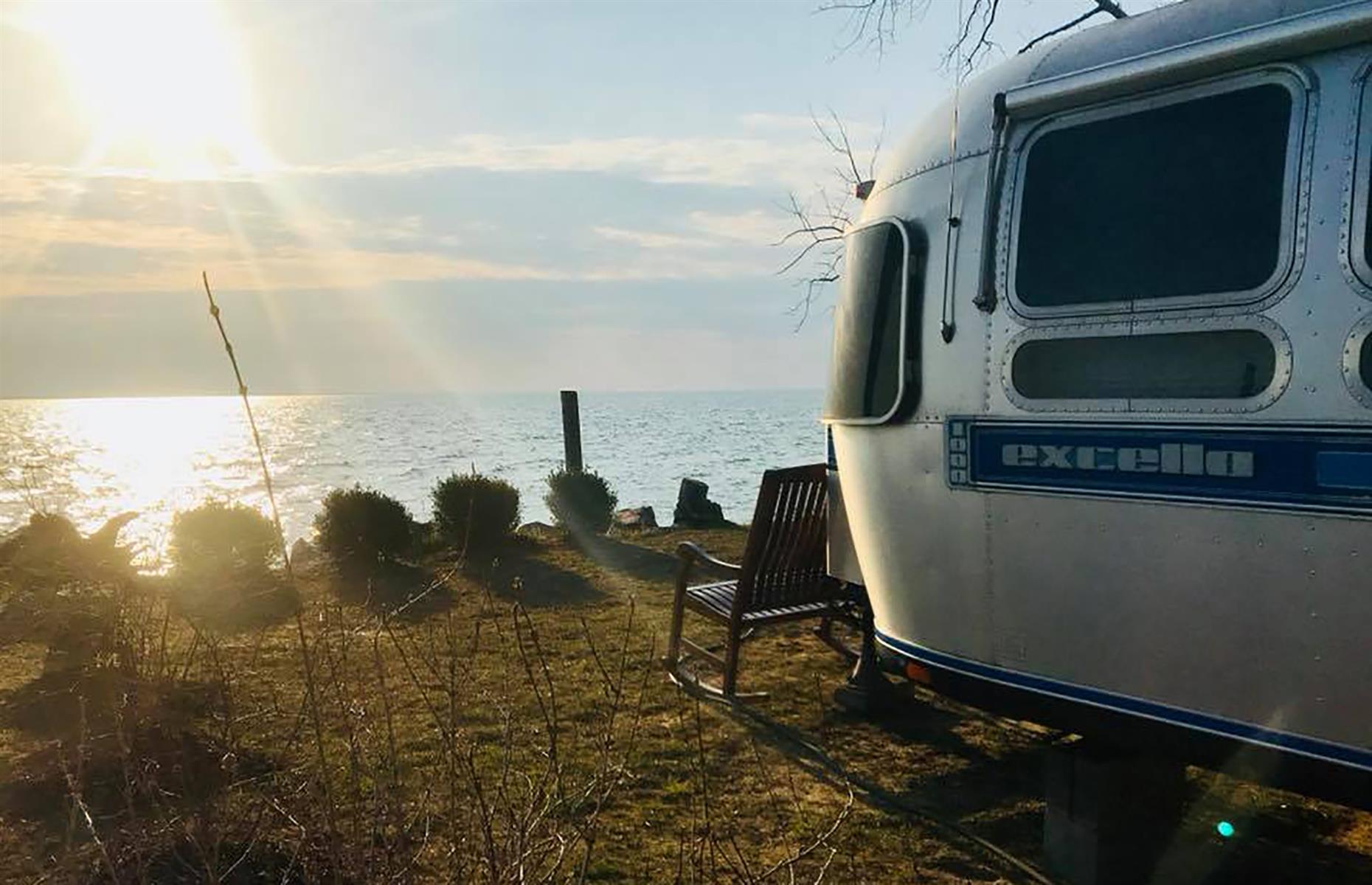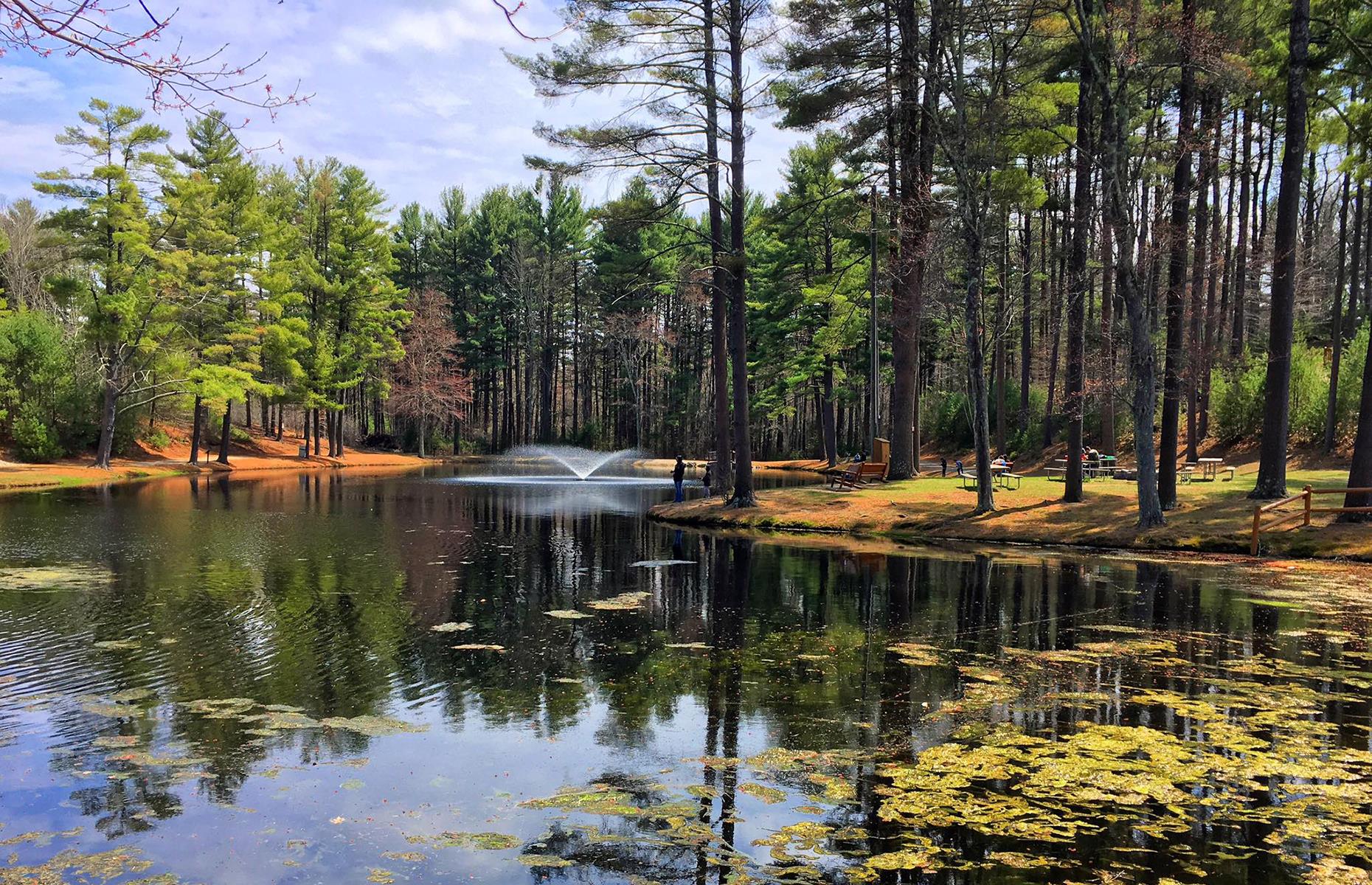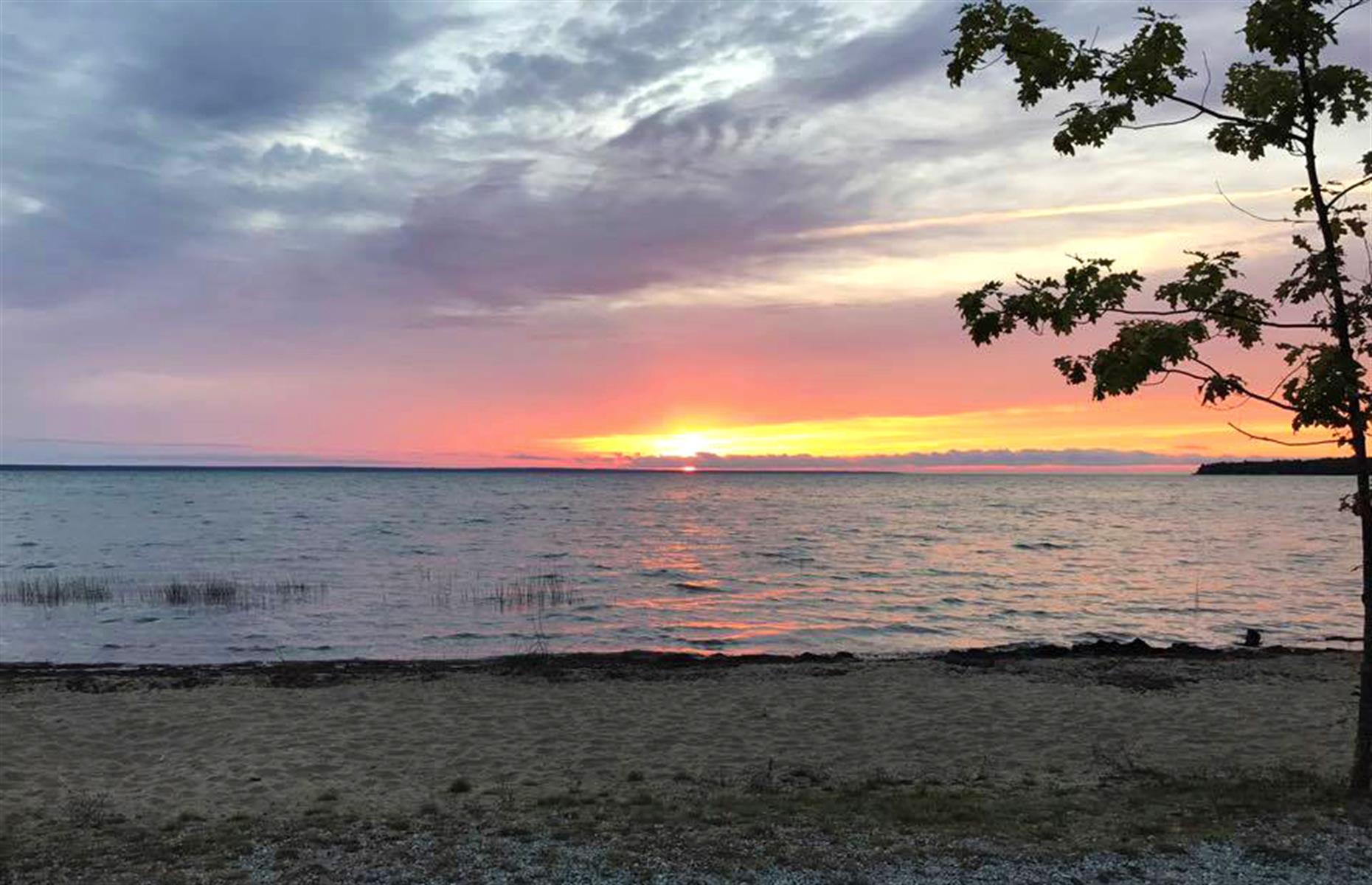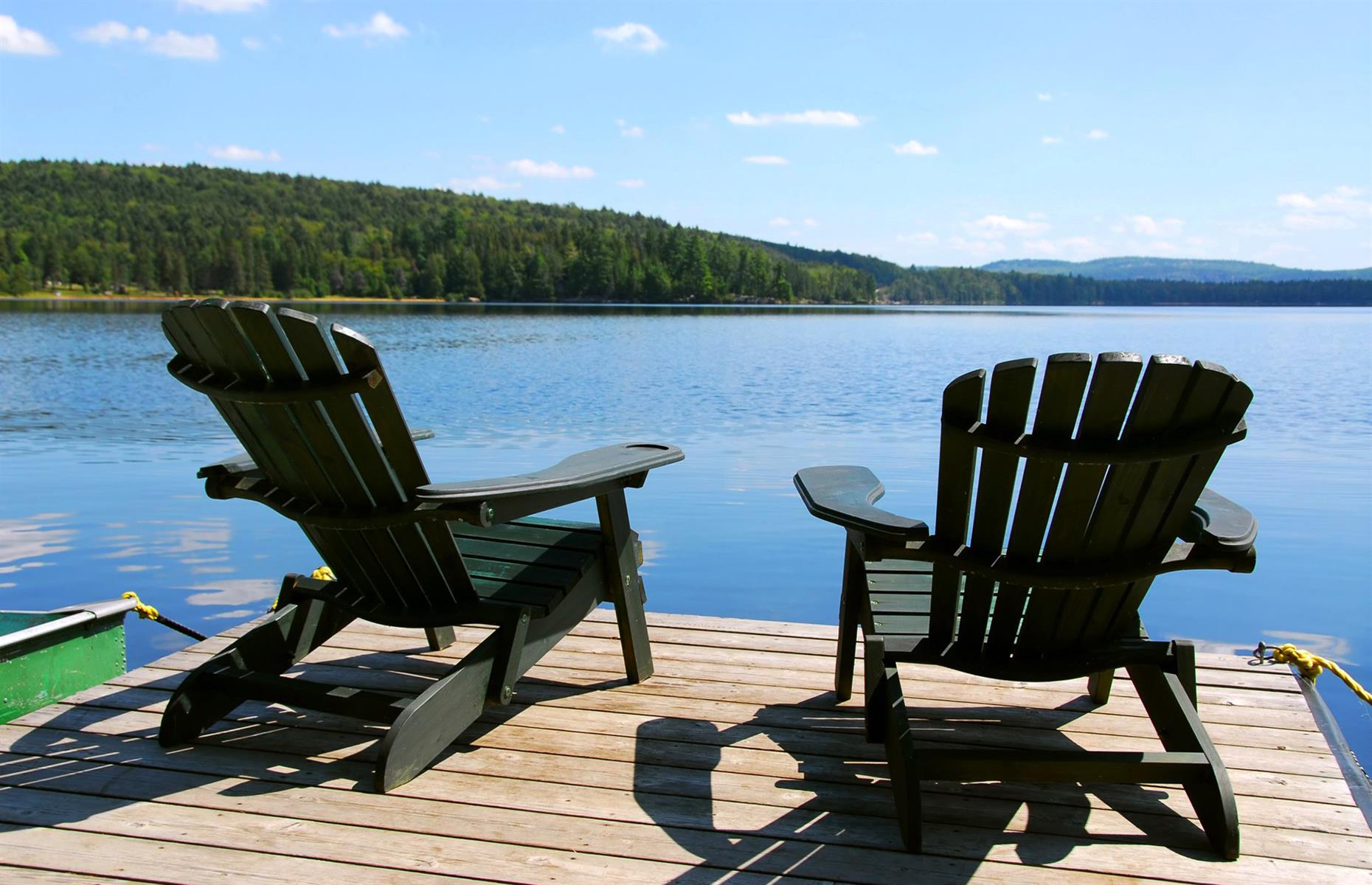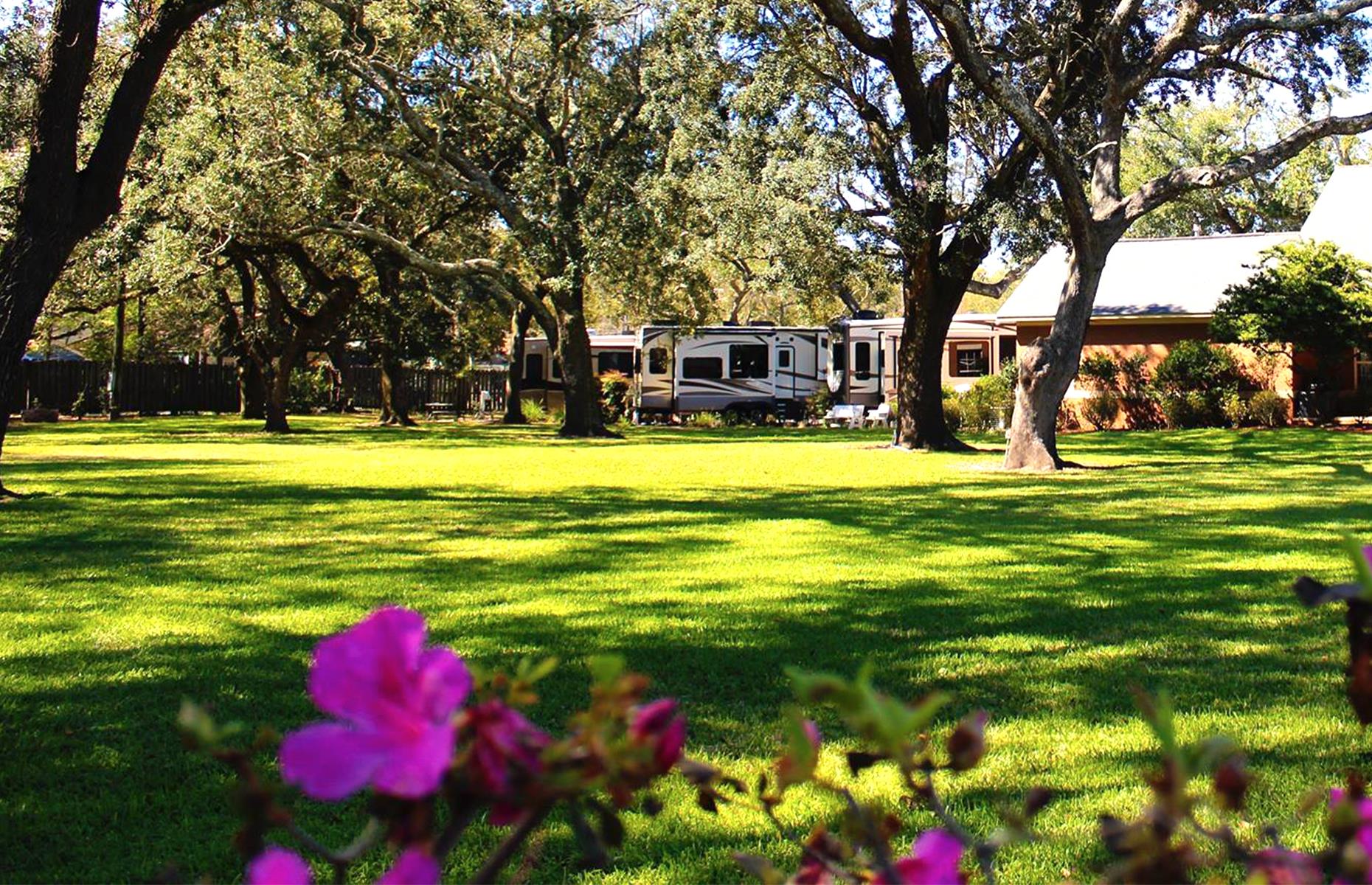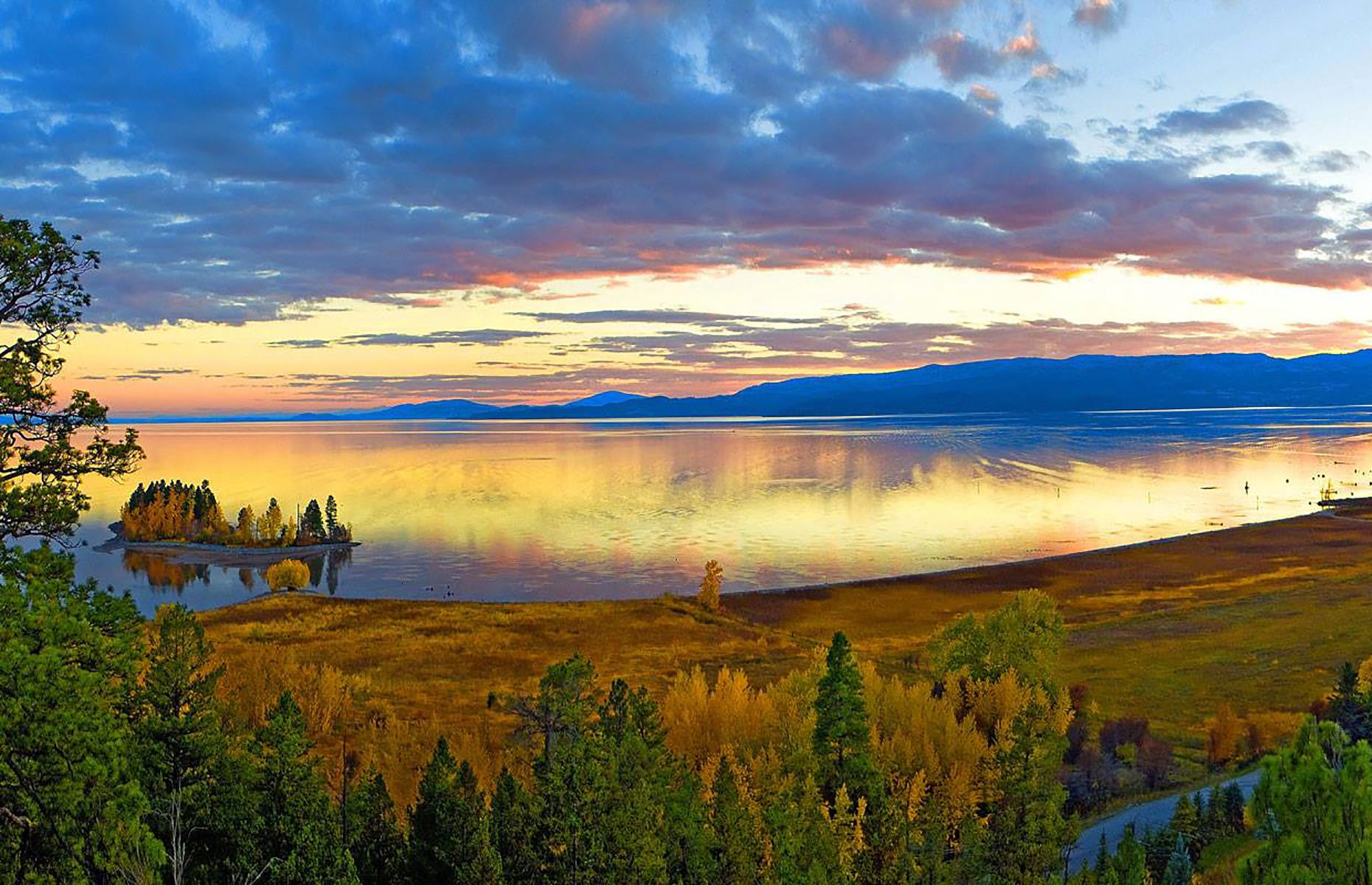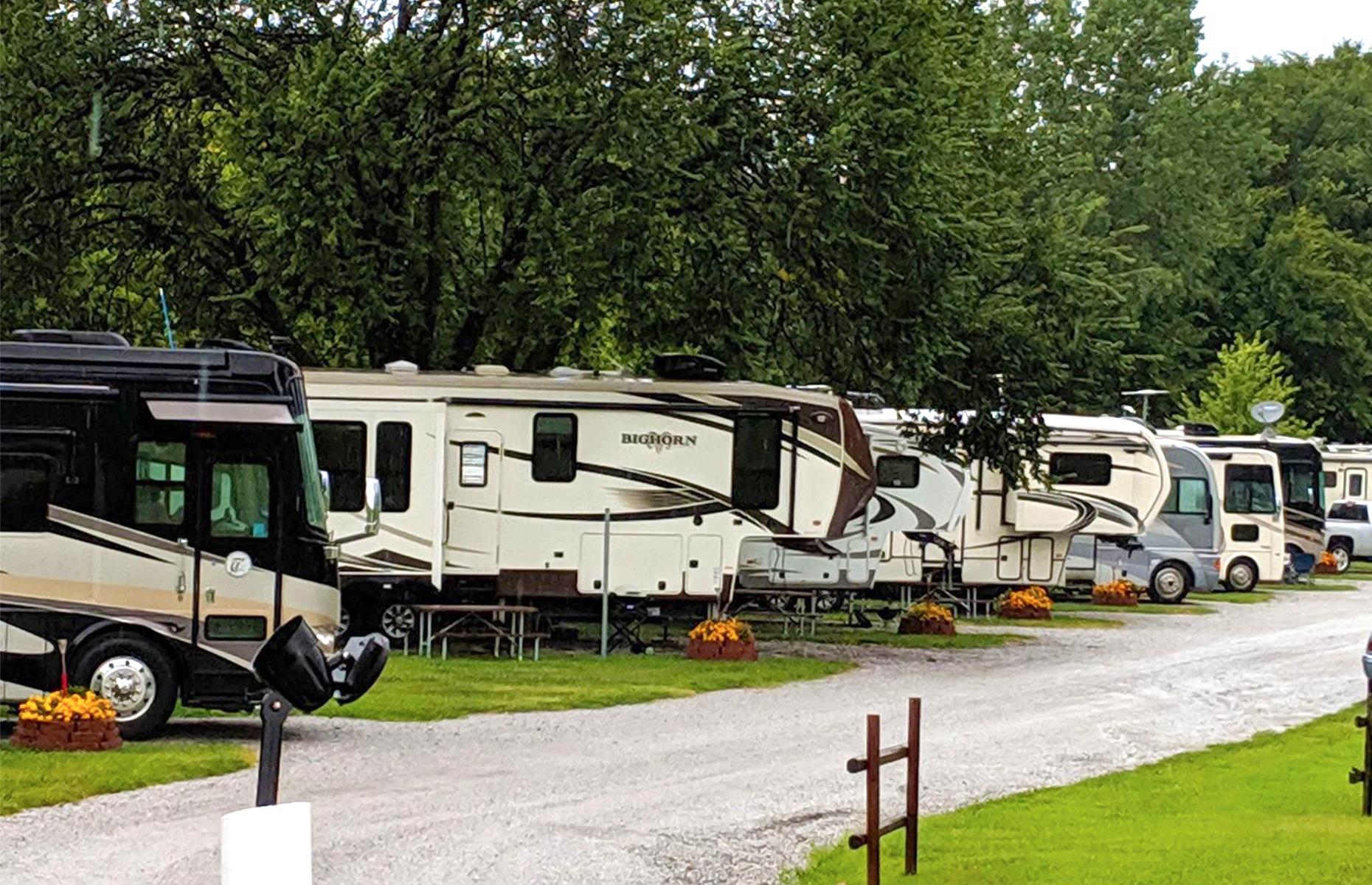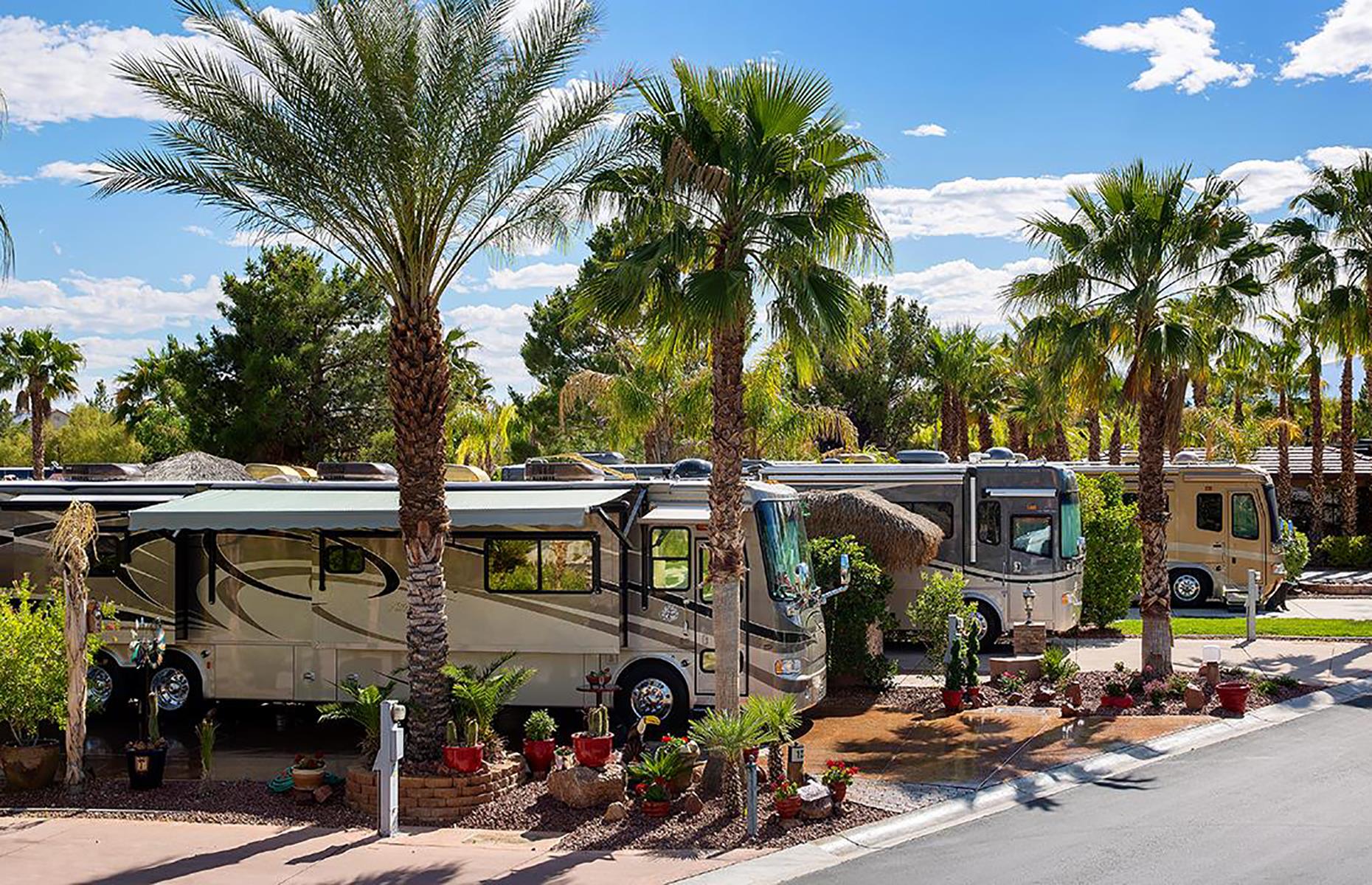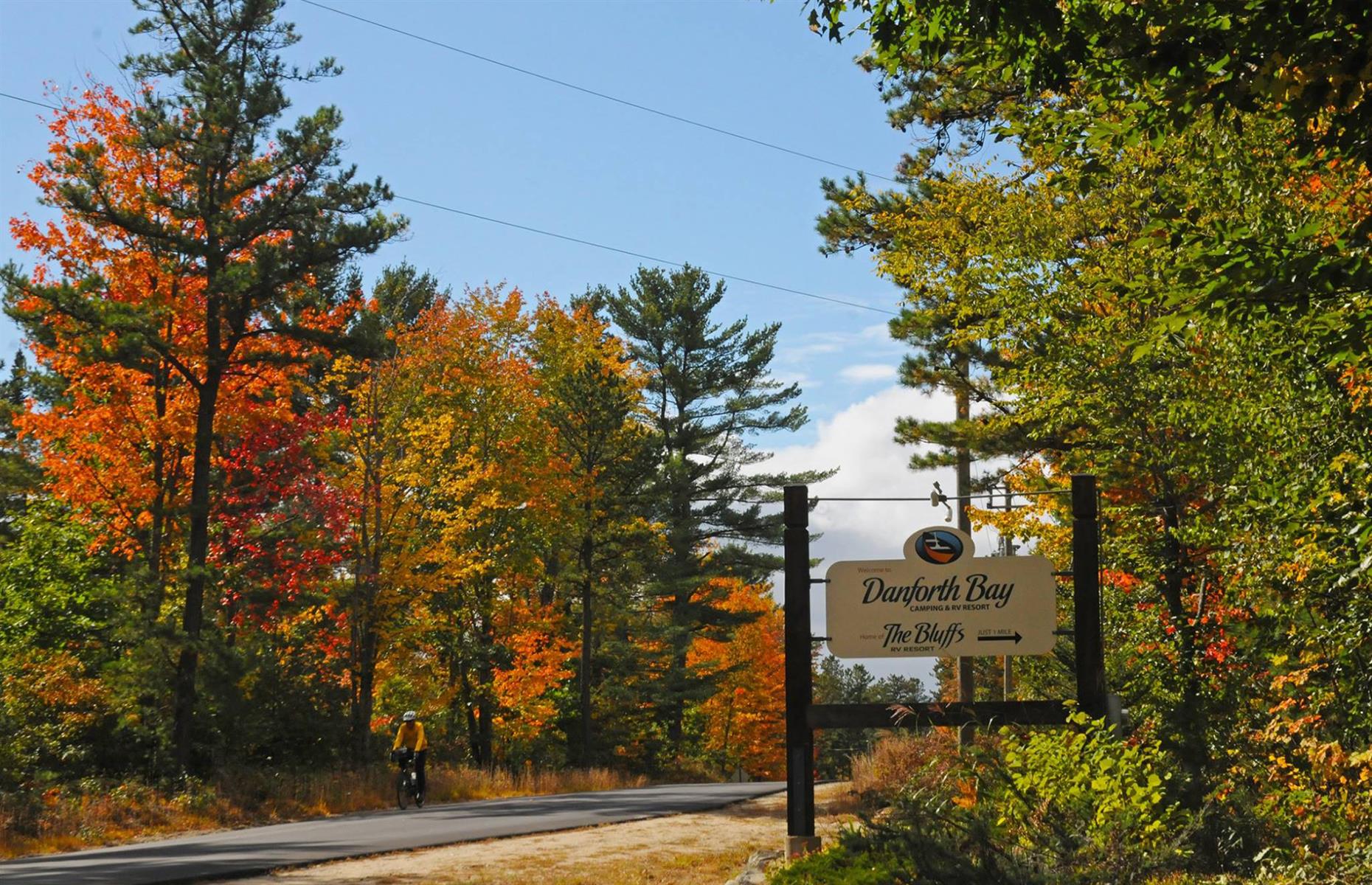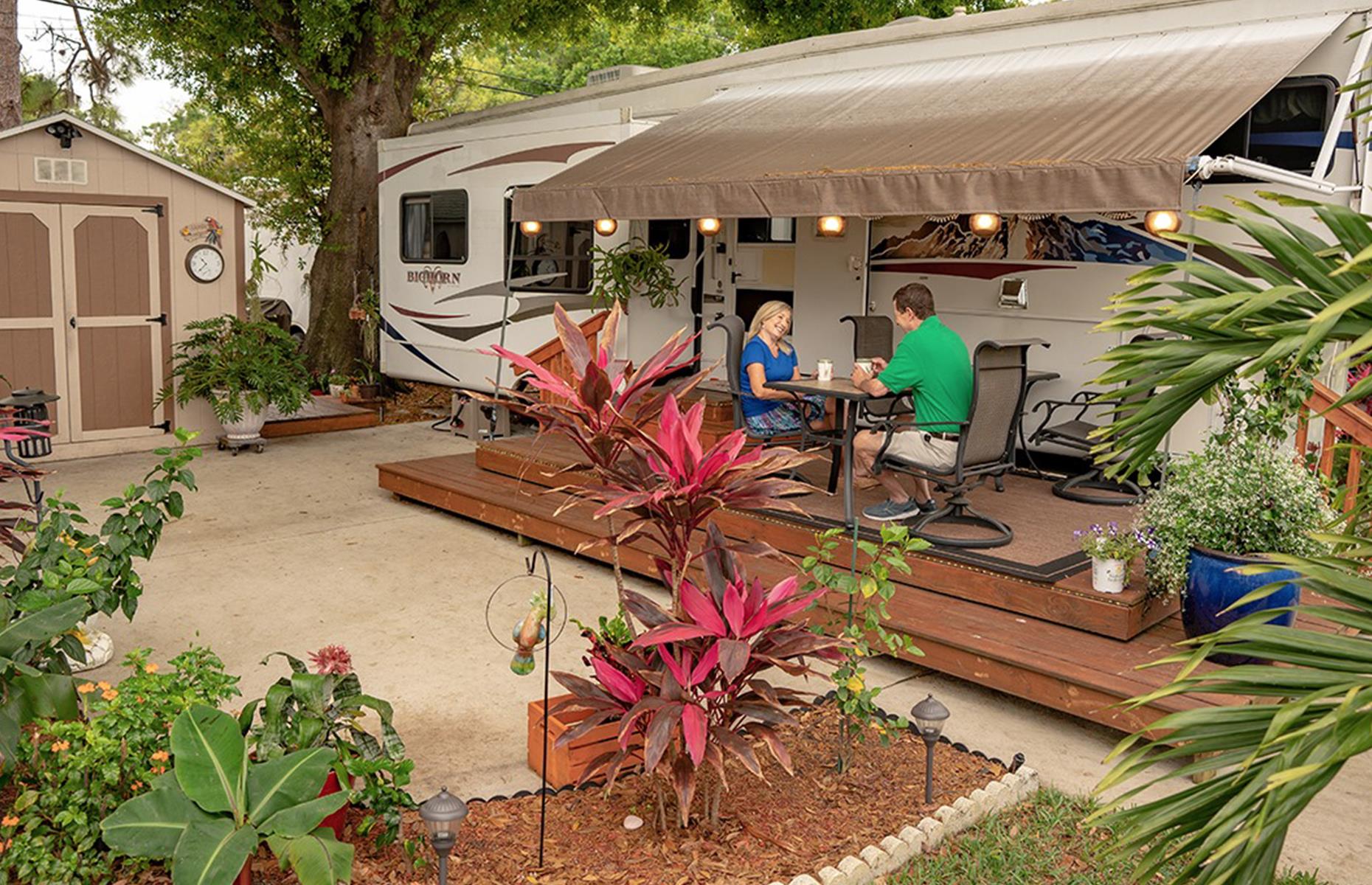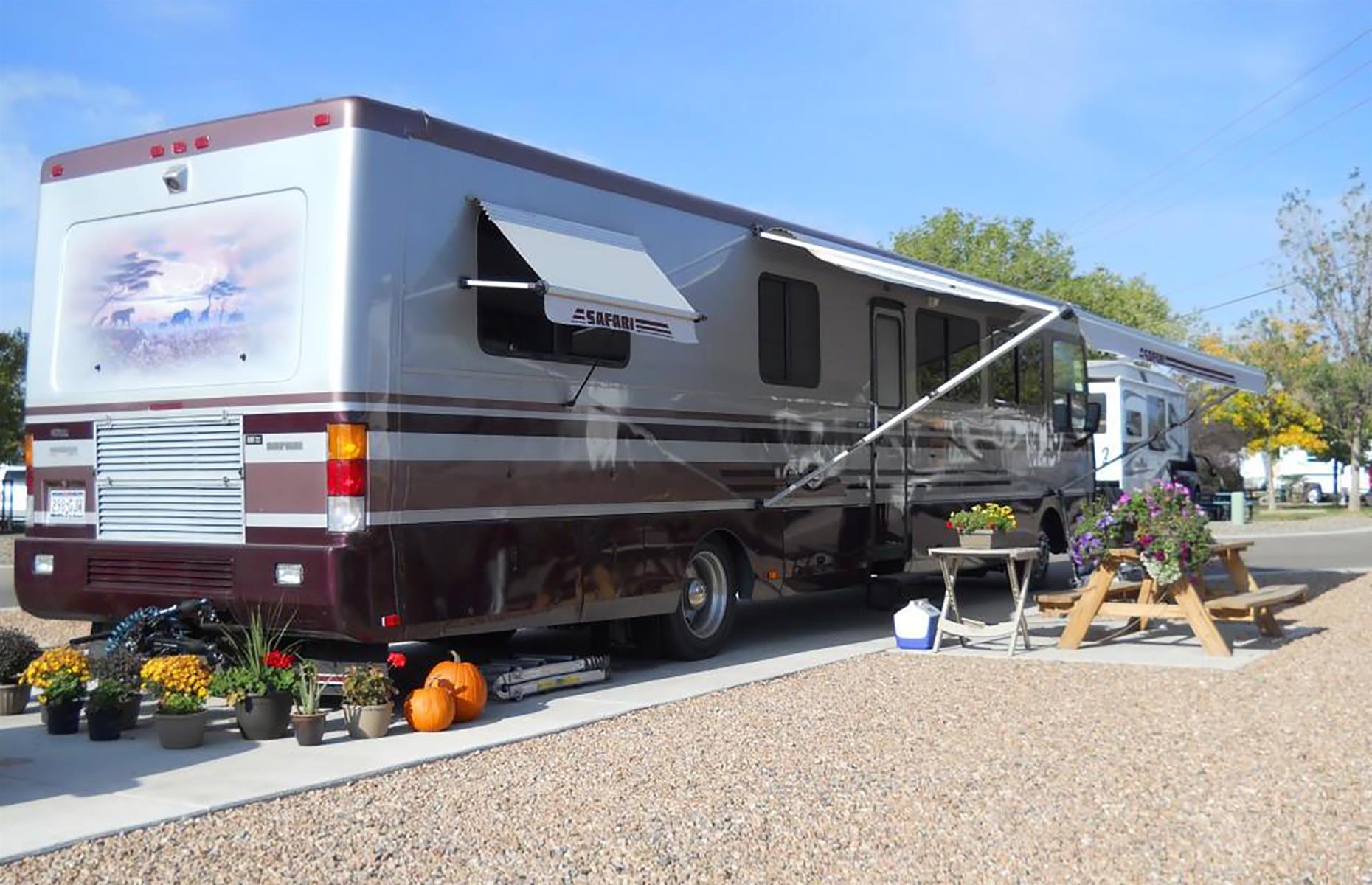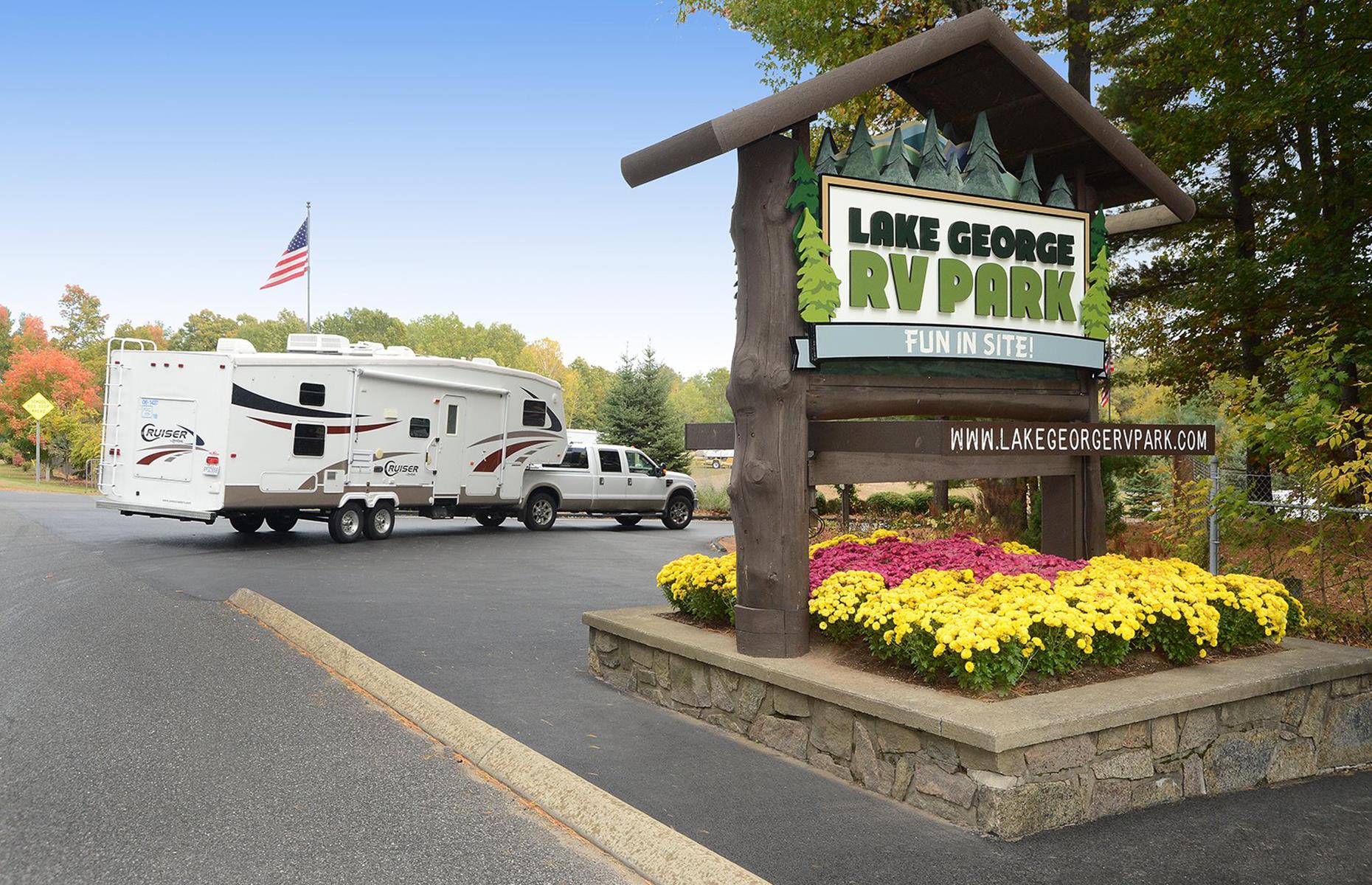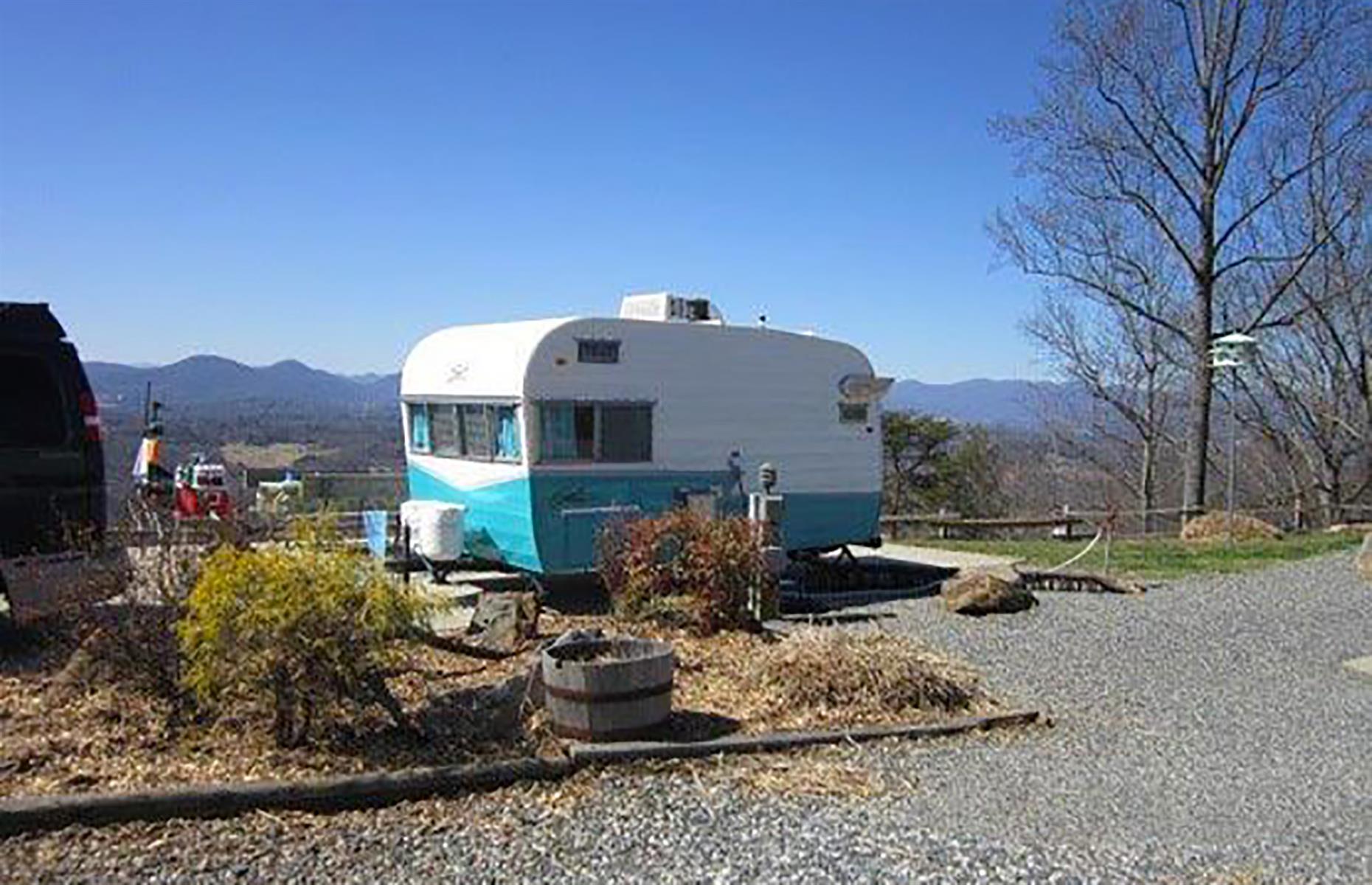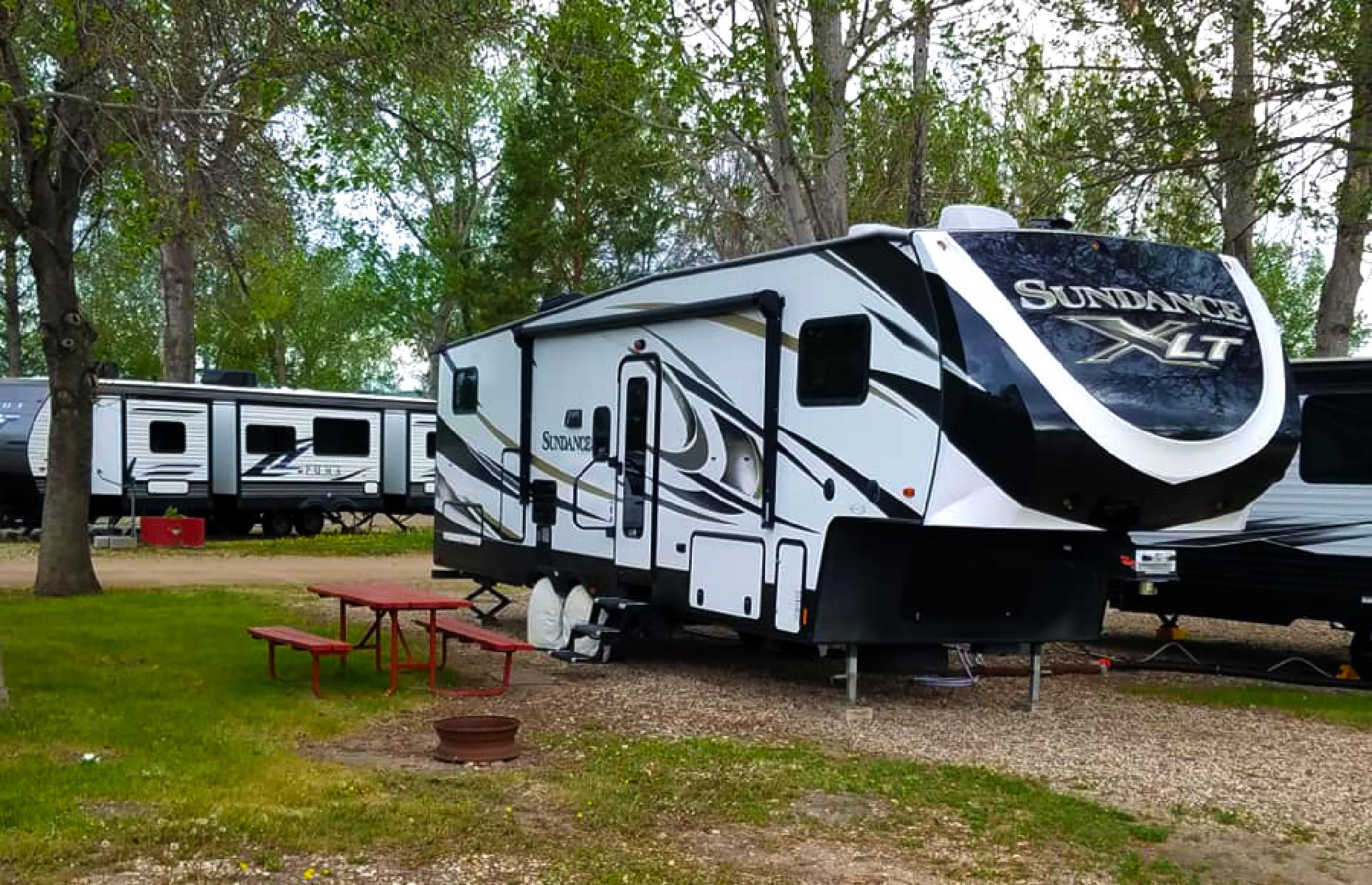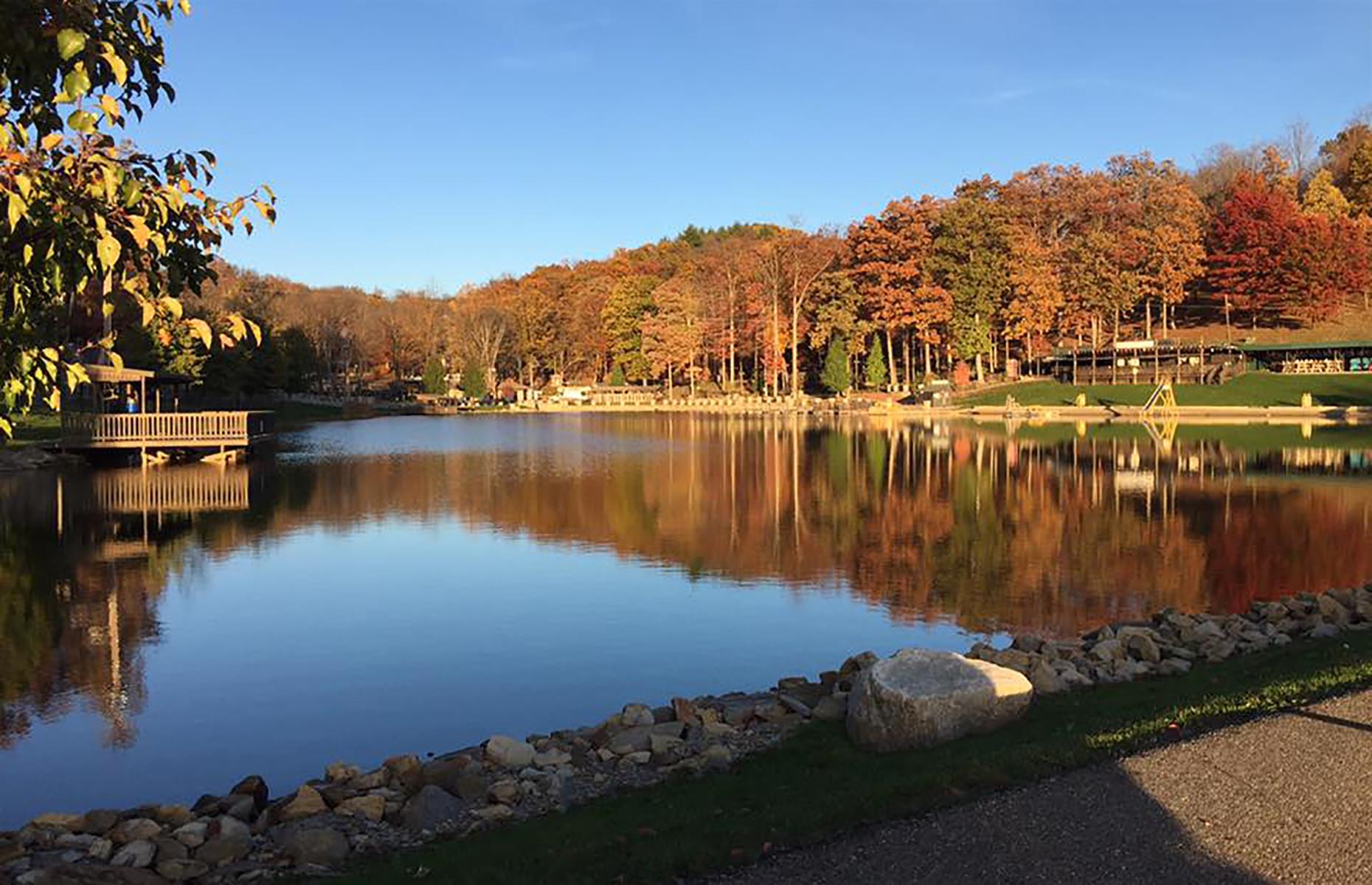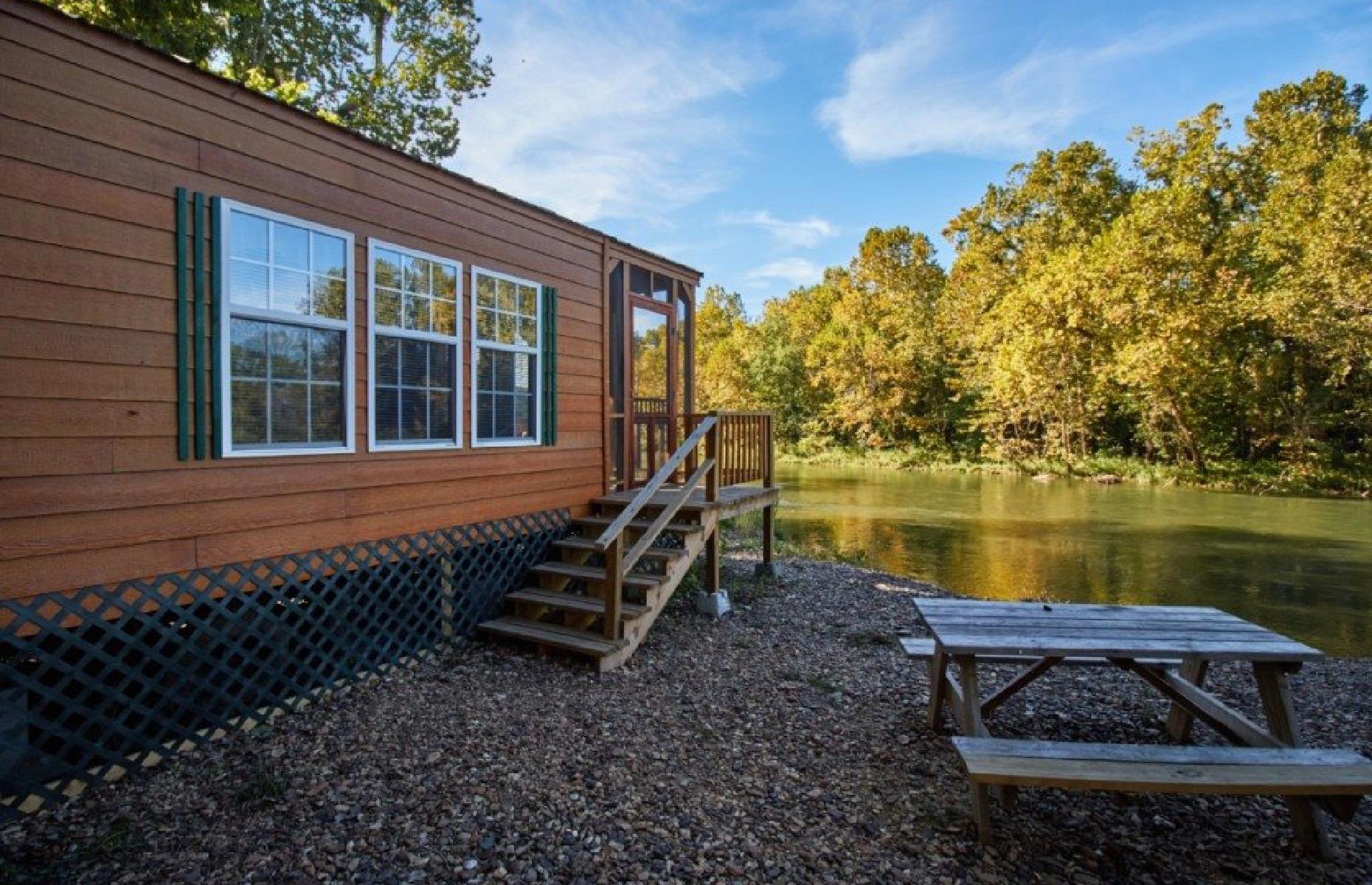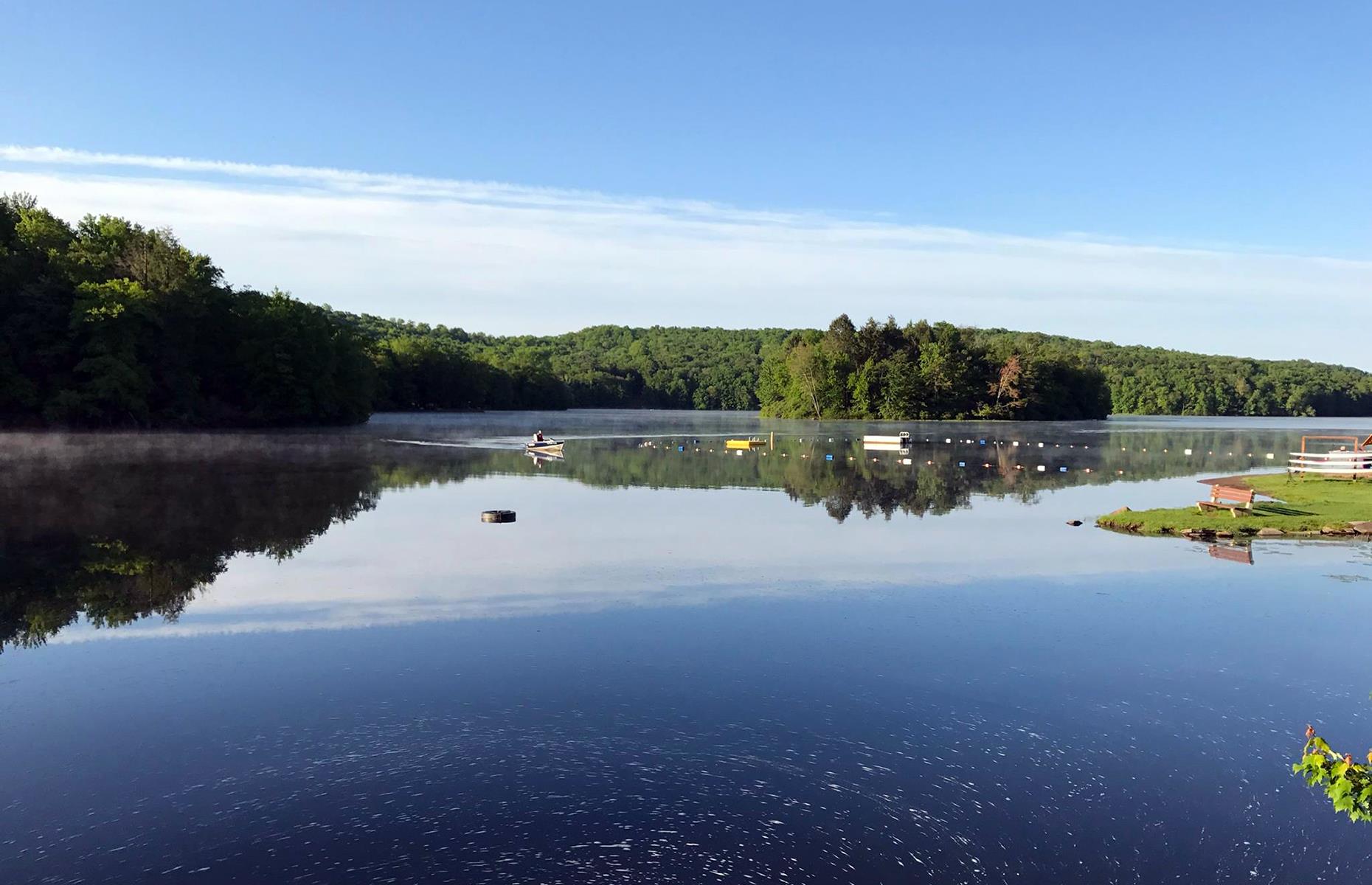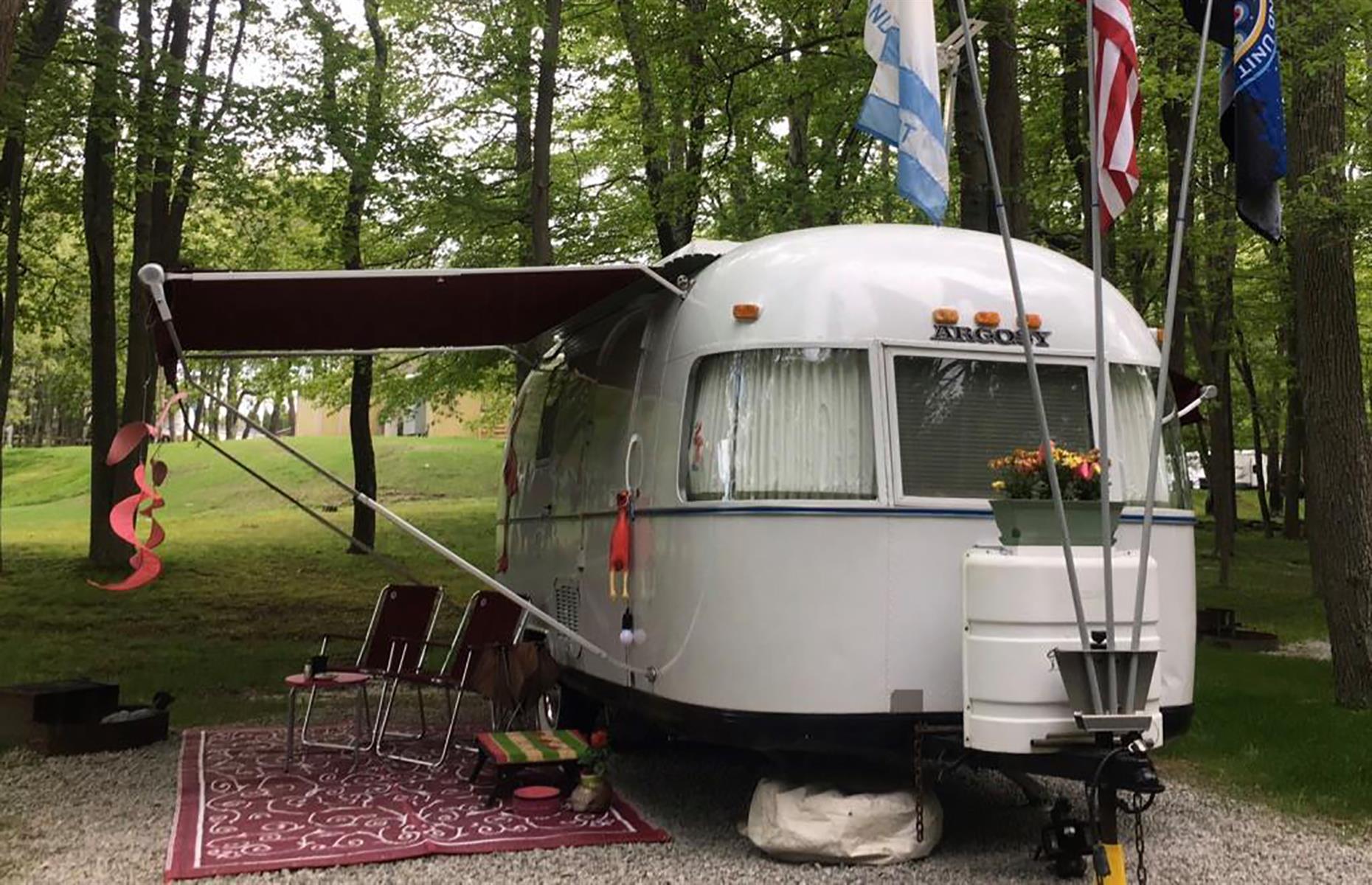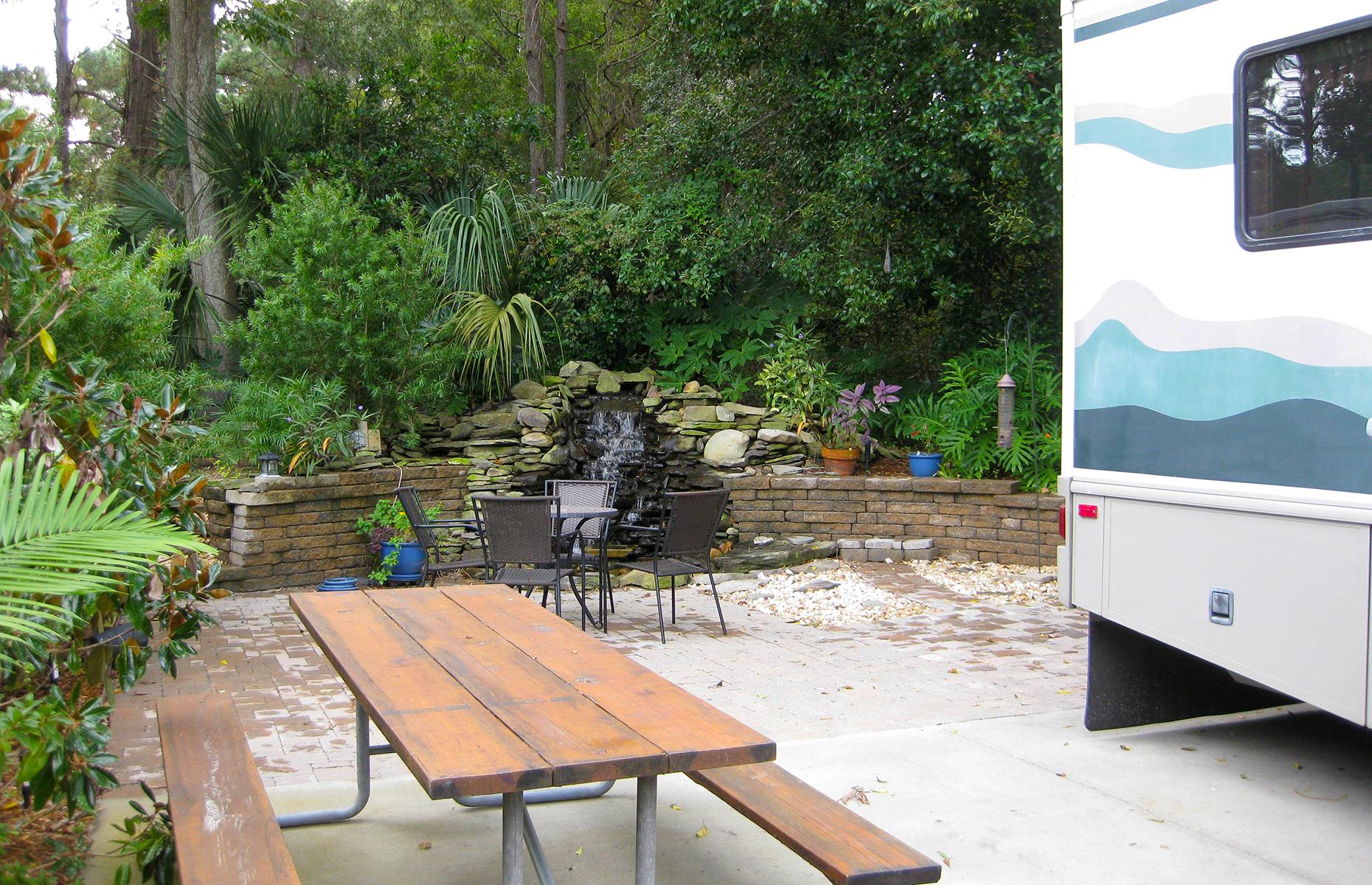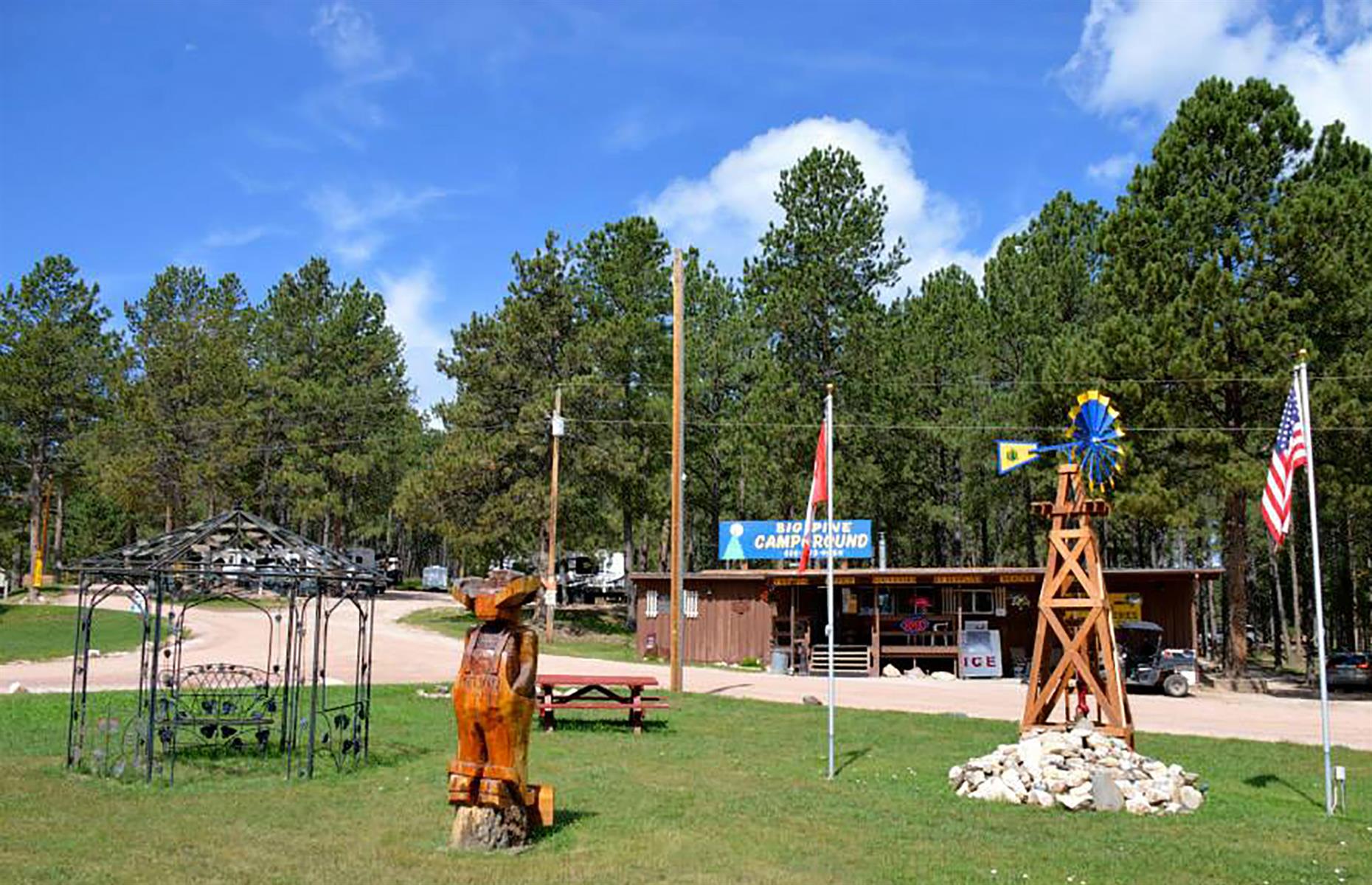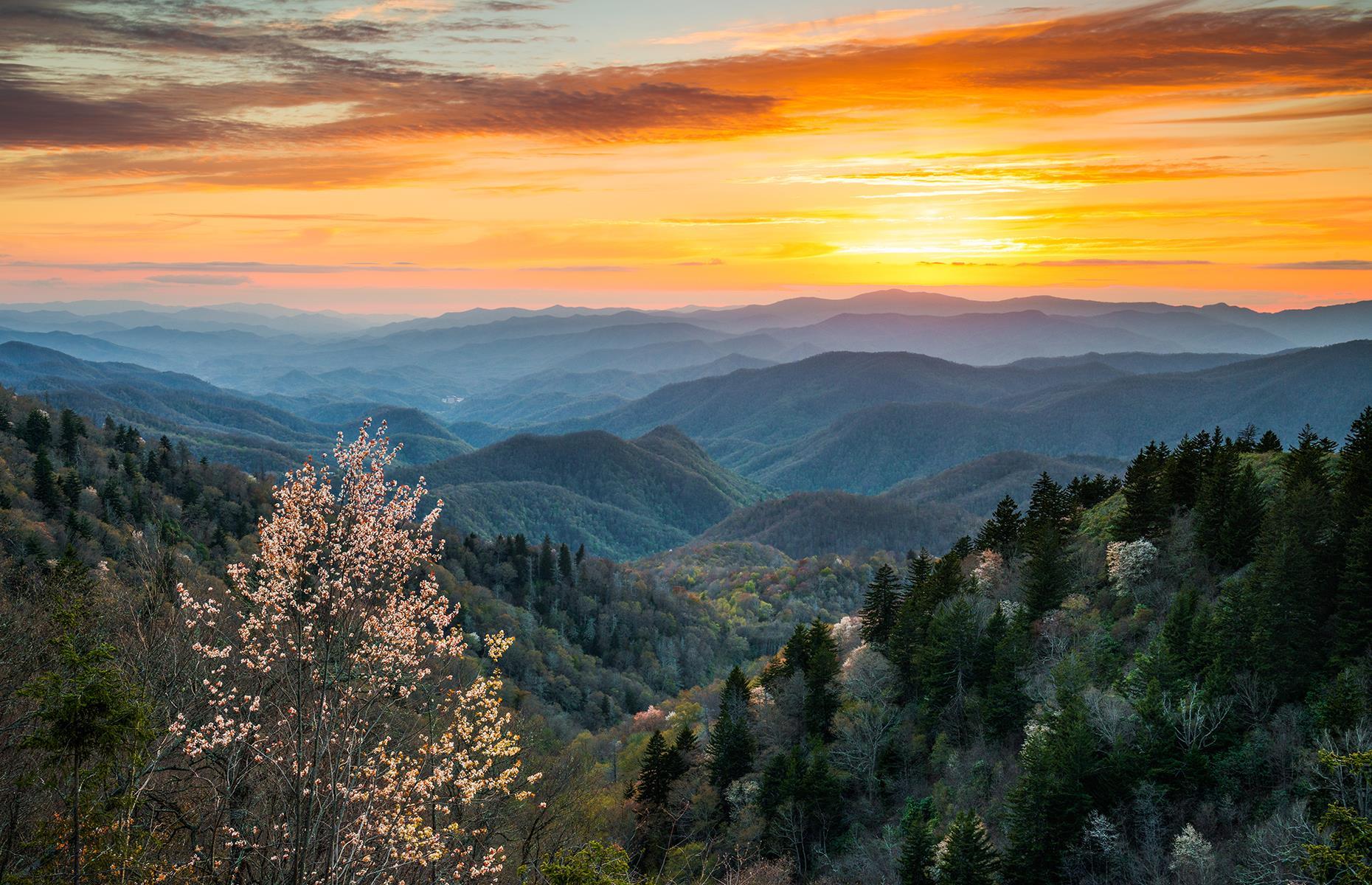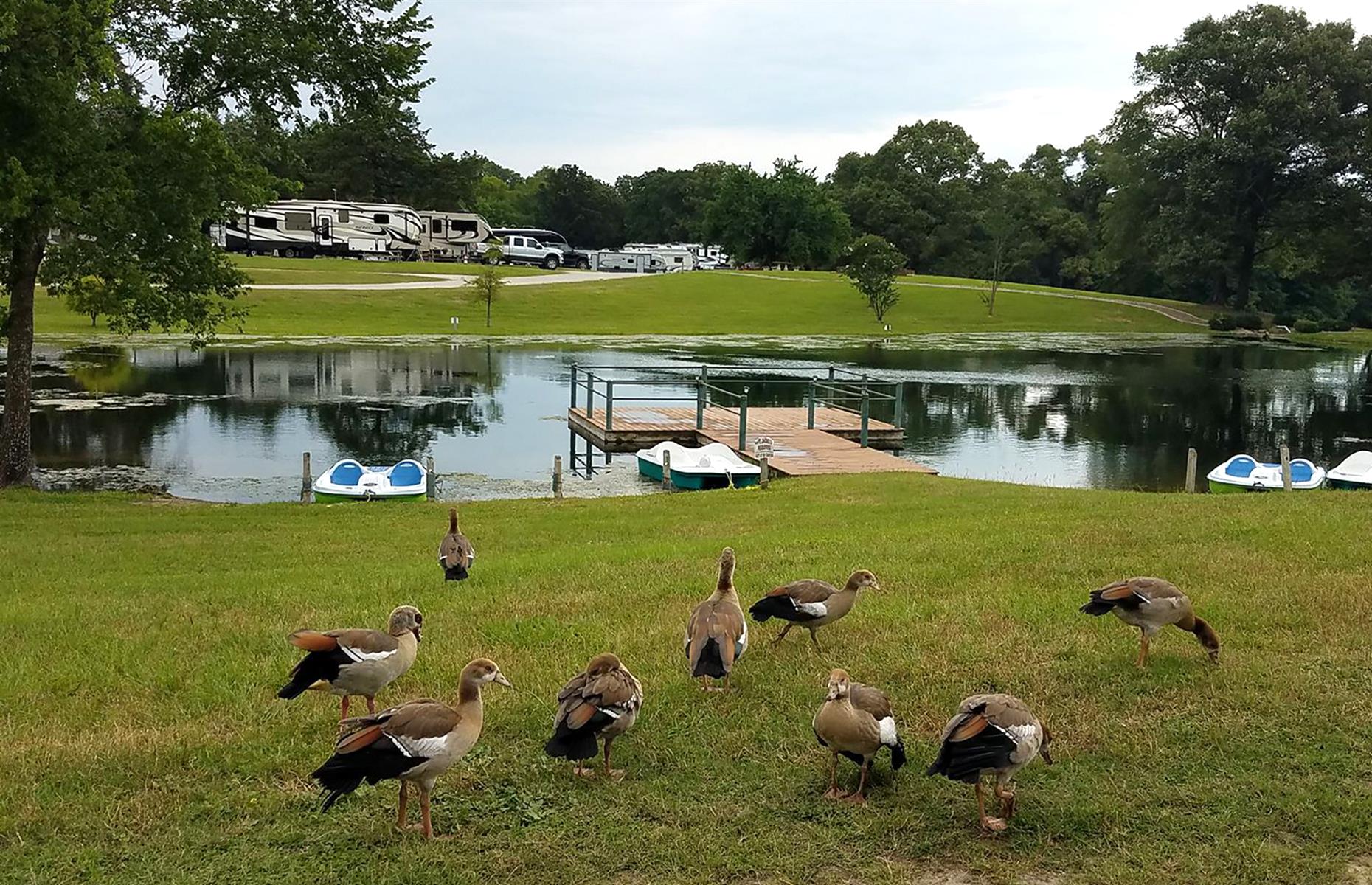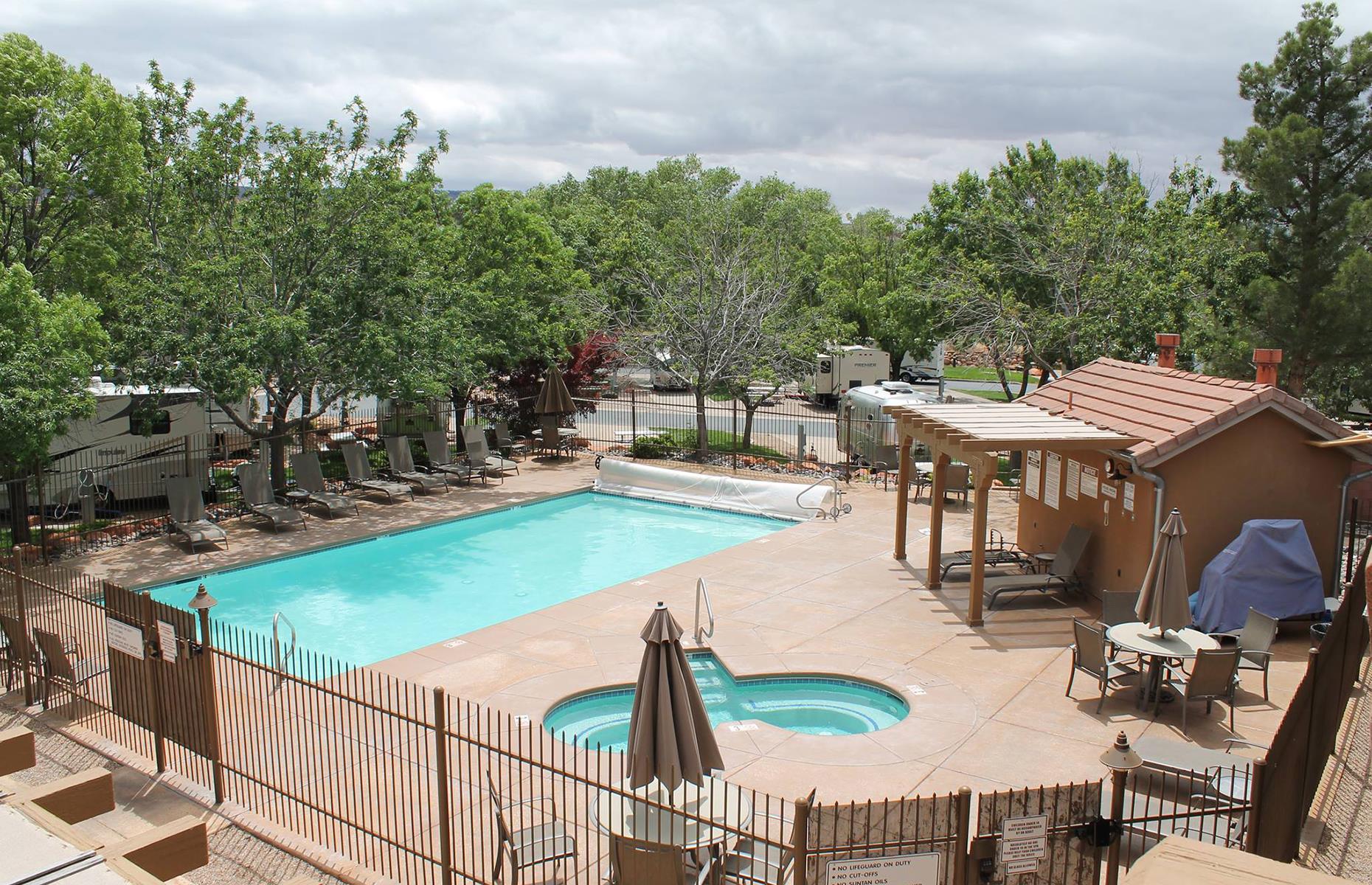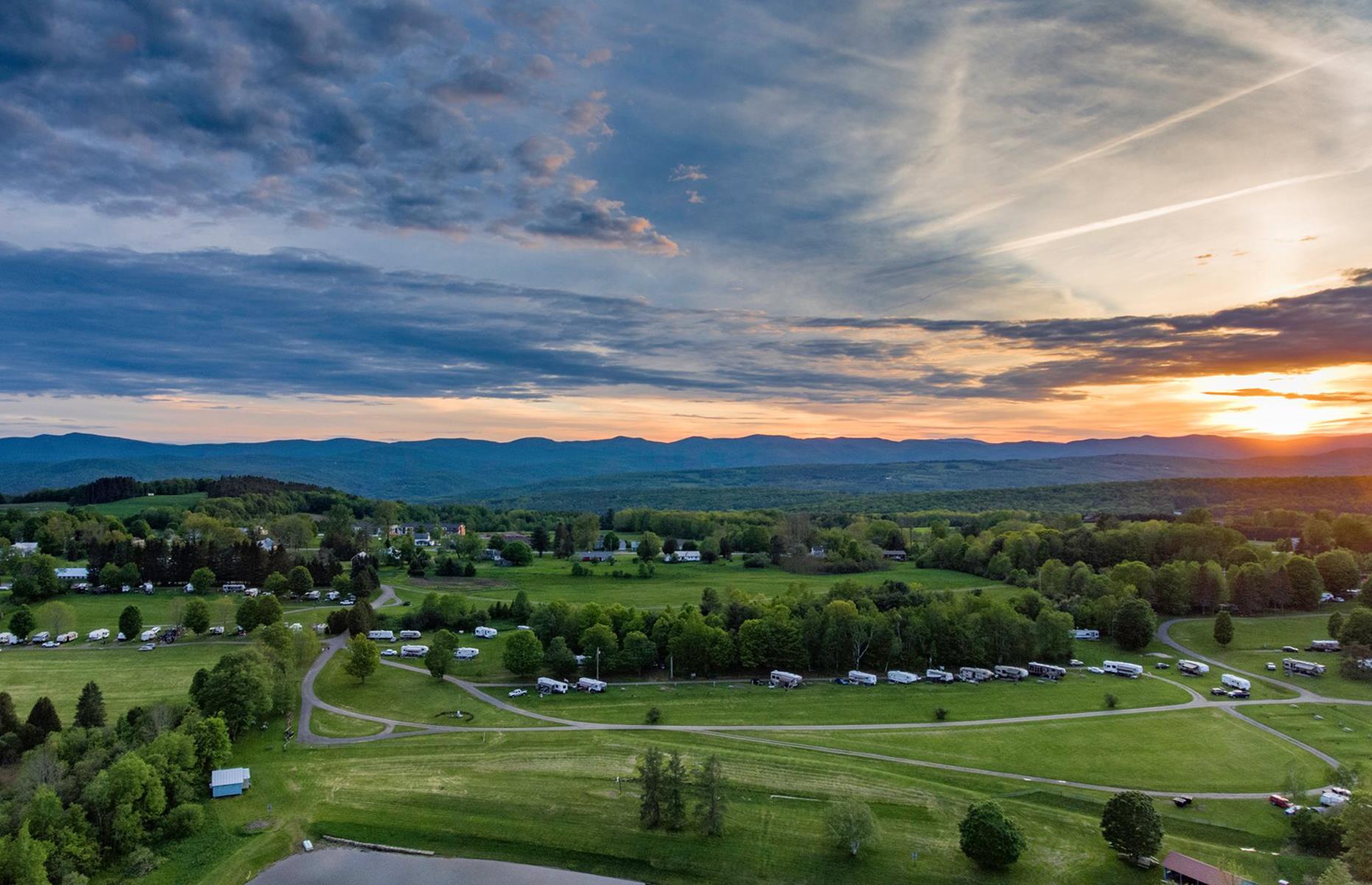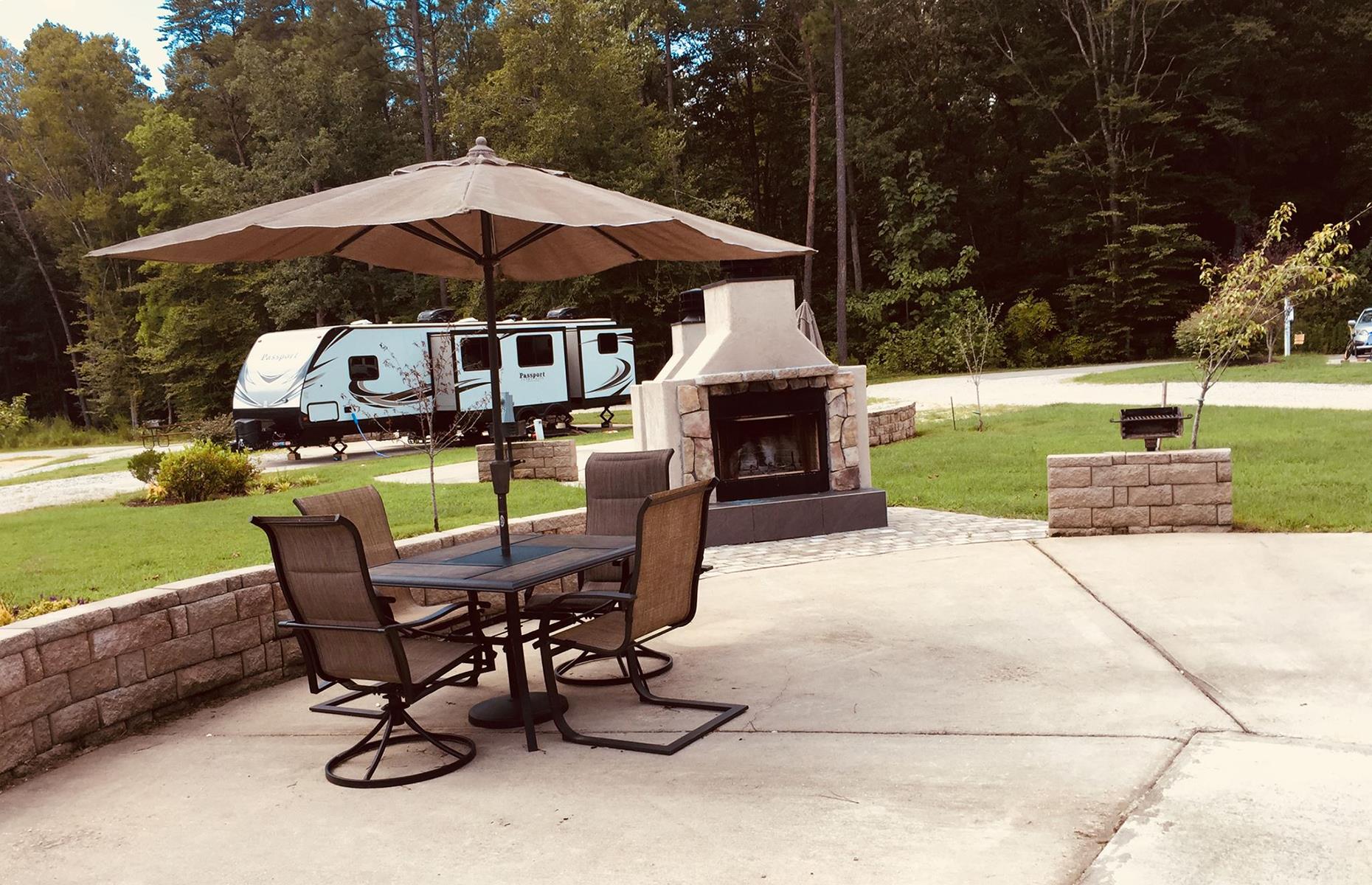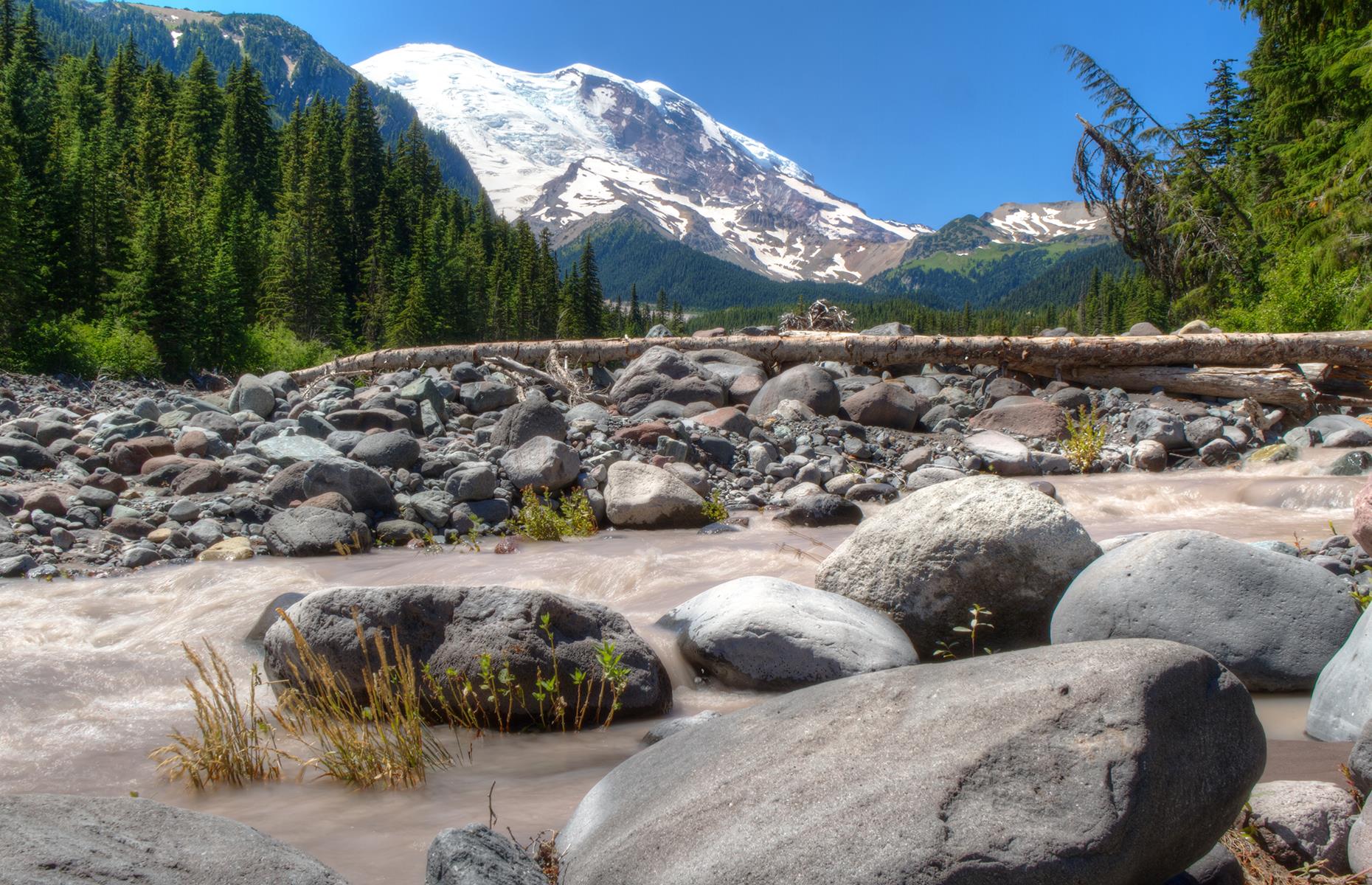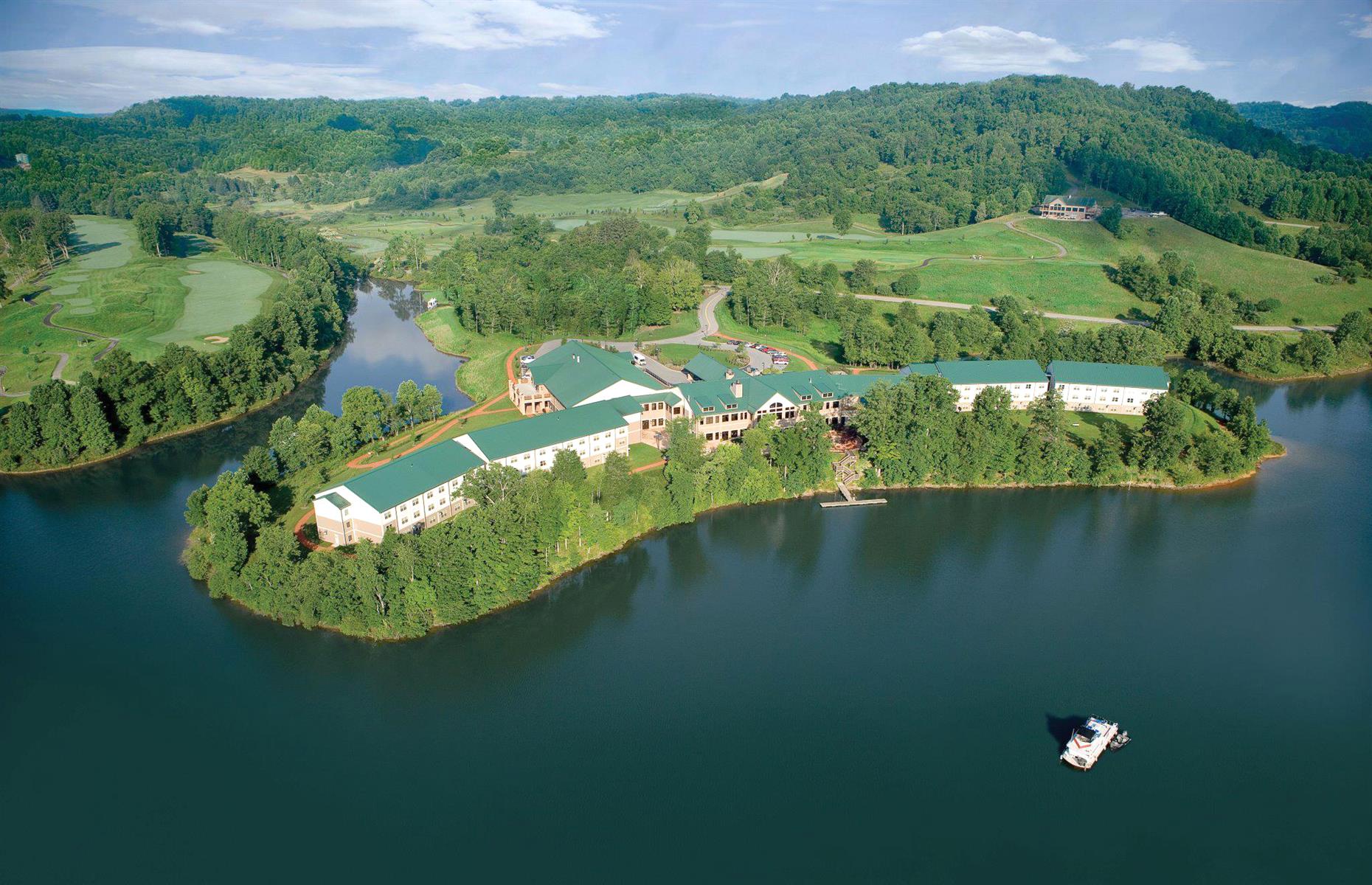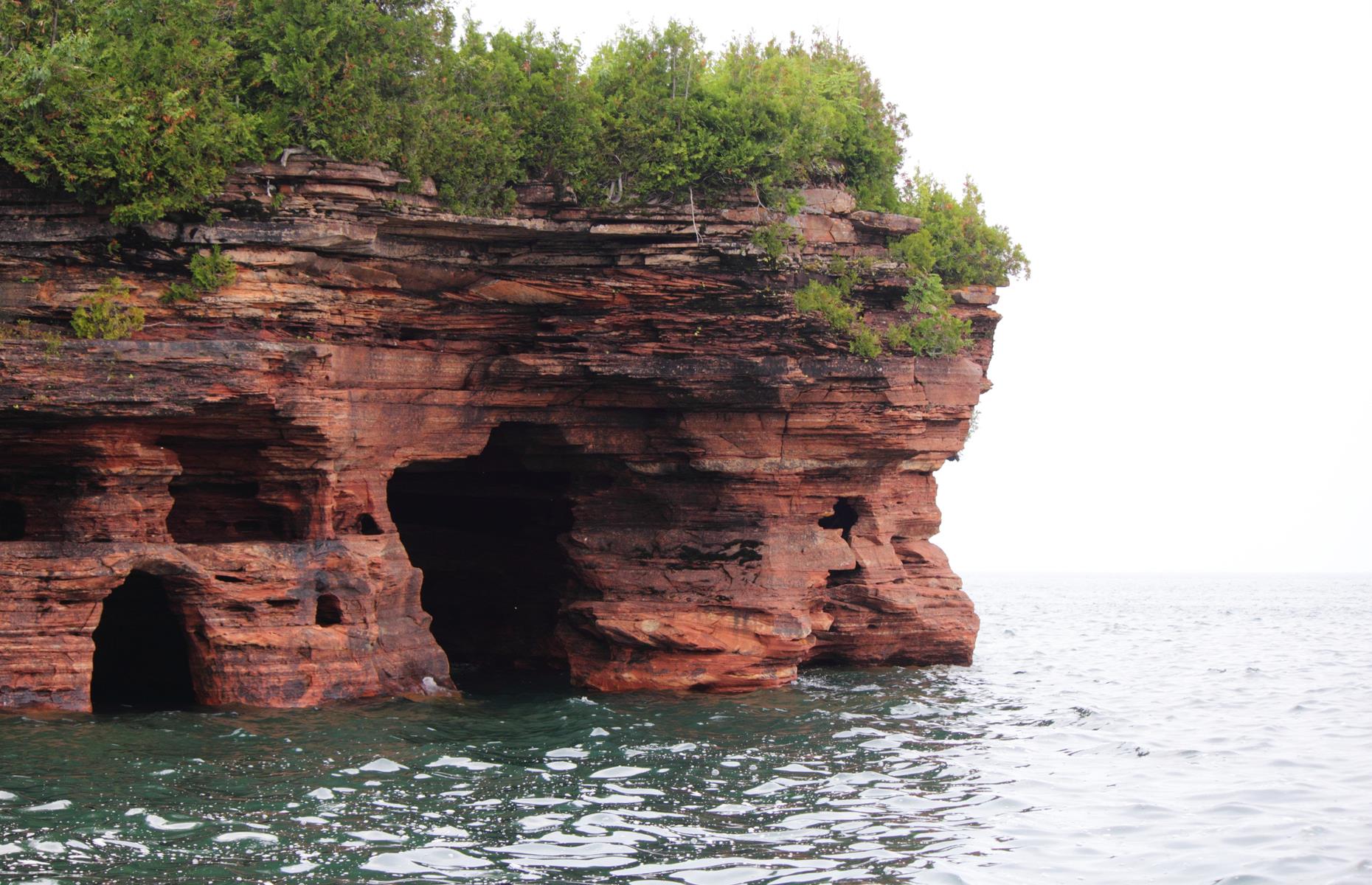 RV heaven
Many Americans will likely heed the call of the open road this fall and enjoy the USA's backyard from the comfort of their own vehicle. And while it's important to check state travel advisories before you head out, RV resorts and campgrounds are open across the country, with extra precautions in place to make sure guests have a safe trip. Here we've picked the RV parks that go the extra mile. 
Alabama: Bella Terra RV Resort, Foley
This upscale resort on the Gulf Coast isn't short on luxury. The park, in the pretty city of Foley, boasts spacious lots and lavish amenities including a swimming pool, hot tub, cinema and swish clubhouse (it's worth double-checking which communal facilities are available before your stay). The Gulf Coast's white-sand beaches are minutes away too. 
Alaska: Big Bear RV Park, Palmer
Mountains loom over this charming RV park, which is dropped in the scenic Mat-Su Valley region of southern Alaska. Deluxe RV sites are available with full hook-up, fire rings and picnic tables, so guests can be completely self-sufficient (which the park advises at present). Nature is never far away here either: the park is flecked with native wildflowers and fir trees, and home to plenty of birdlife too. 
Arizona: Grand Canyon Railway RV Park, Williams
This site touts itself as the "Gateway to the Grand Canyon". A historic railroad even travels from the RV park to the canyon, chugging through desert and prairie, before it reaches the mighty red rocks (guests are required to wear a face covering on the train and are reminded to consult the NPS website for updates before visiting the canyon). Back at the park, there are full hook-ups and Wi-Fi, but at present the pet resort, pool and firepit are closed. Check the website for more details before your stay. 
Arkansas: Wanderlust RV Park, Eureka Springs
This serene park is located just beyond Eureka Springs, a city known for its Victorian architecture and independent shopping. The site, which overlooks a scenic valley, draws road-trippers with its large swimming pool (currently operating at 50% capacity) and the many tree-shaded picnic areas across its 46 acres. Full hook-ups are available and the front restroom and shower building are open. 
California: Upper Pines Campground, Yosemite National Park
The Golden State has little shortage of RV parks, and this one is nestled amid the pines and peaks of Yosemite. It's back to basics at Upper Pines – there are non-electric RV lots, toilets, drinking water and food storage facilities only. It's also near to the start of the Mirror Lake Trail, whose two-mile (3.2km) path winds towards (you guessed it) gleaming Mirror Lake. Currently there are restrictions in place due to the wildfires so do check and book before you travel as camping reservations are currently canceled through to 21 September.
Colorado: Mountaindale Cabins and RV Resort, Colorado Springs
Nature is the real drawcard here. One for animal lovers, this rugged Colorado Springs site teems with wildlife, from deer to abundant birdlife, and even the occasional bear. The resort is typically open year-round, with generous RV lots offering full hook-up, and its 45 wooded acres draw hikers from fall through to summer. Check in is contactless at present, so you've no need to leave your vehicle on arrival, and communal spaces (usually a hub for activities such as bingo and square dancing) are currently closed. 
Connecticut: Lone Oak Campsites, East Canaan
There's typically always something going on at Lone Oak Campsite, a family spot in northwest Connecticut. The wooded site is set over some 250 acres, with more than 400 camping areas spread throughout it. The amenities are top-notch too: there's a pool (currently operating at 50% capacity), modern playgrounds and full hook-up sites. Usually themed weekends, from Thanksgiving celebrations to wacky festivals in honor of Disney and dinosaurs, are also a major draw, but check the 2020 season schedule for details. There's a dedicated page for COVID updates too.
Delaware: Leisure Point Resort, Millsboro
Everything centers around the water at this resort in Millsboro, southern Delaware. Tipped as "a fisherman's dream and a camper's delight", the family-owned spot stretches out along a tributary of Rehoboth Bay with a generous marina boasting more than 300 boat slips. Beyond the boats, there's a volleyball and basketball court (both currently open) and a pool (now operating at reduced capacity). 
Florida: Boyd's Key West Campground, Key West
One for beach bums, Boyd's Key West Campground is right on the waterfront. The park is family-owned and operated, with an inviting heated pool, elevated facilities (think full hook-up sites and gleaming bathhouses) and plenty of spots overlooking the ocean. Typical activities include morning yoga sessions and sunset cruises, but check current availability when you book. Dry Tortugas National Park, with its colorful corals and marine life, is close by too.
Georgia: River's End Campground, Tybee Island
Another seaside spot, this park is on Tybee Island, affectionately known as "Savannah's Beach". The site is filled with full hook-up sites, shaded by Spanish moss-cloaked oaks, and is even home to Tybee Island's largest swimming pool (swimmers are asked to maintain social distancing while in the water). Beyond the park, Tybee boasts champagne beaches and a historic lighthouse, and Savannah, the Hostess City, is a 20-minute drive away. 
Hawaii: Malaekahana Beach Campground, Kahuku, Oahu
Hitting the open road in Hawaii may sound like a dream – but, in reality, RVing isn't commonplace here, and most campsites, and indeed many roads, aren't geared up for motorhomes. However, there are a few exceptions. One of them is Malaekahana Beach Campground in northern Oahu: this idyllic beachfront retreat has several basic, non-electric spaces for vehicles. Once you're parked up, surfing, bodyboard and SUP lessons or rentals are usually available – check the website for details, although do note the park is set to reopen on 24 September having closed due to COVID-19. 
Idaho: Red Rock RV Park, Island Park
With a name like "Red Rock", this RV park might sound like it belongs in America's southwest, but it's actually tucked away with the mountains and lakes of eastern Idaho. The park prides itself on its proximity to nature – it's 22 miles (35km) from the western entrance to Yellowstone (be sure to check the NPS site for status updates if you're planning a visit) and vast Henry's Lake is right on the doorstep. It offers full hook-ups, plus private picnic tables and firepits too. 
Illinois: Whittington Woods Campground, Whittington
Swing seats and skittish deer come together to create the perfect woodland escape in southern Illinois. Pass your time on-site wandering the forest, keeping an eye out for wildlife flitting between the trees, before relaxing at an electric hook-up site. The site is also close to Benton, known for its antique shopping, and wineries including Pheasant Hollow and Walker's Bluff too (both currently open). Keep an eye on the website for updates about available facilities (such as the bathhouse and pool, which are currently closed).
Indiana: Lake Rudolph Campground and RV Resort, Santa Claus
Lake Rudolph Campground was built with kids in mind. It's right on the doorstep of the Holiday World Theme Park and Splashin' Safari Water Park (now open with social-distancing measures in place) and it comes with its own compact water park and swimming pool (both open at 50% capacity) and mini golf course. There's typically an extra fuss made over the holidays with pumpkins popping up across the park in October, and a visit from Rudolph at Christmas. RV sites run from standard to deluxe – the latter has a concrete patio and full hook-up with up to 50-amp electricity.
Iowa: Sleepy Hollow RV Park and Campground, Oxford
This family-orientated park in Oxford centers around a large fishing lake, and there's a pool, beach area, and volleyball and basketball courts to boot. For a true dose of the countryside, hayrack rides are usually available too, but check for current availability. Other on-site amenities include Wi-Fi, a camp store and full hook-up sites, and the seven villages that make up the Amana Colonies are also nearby. The Sleepy Hollow Facebook page is the best place for current updates.
Kansas: Spring Lake RV and Camping Resort, Halstead
The clue's in the name with this one: this cute central Kansas resort spreads out along the edge of the water, and fishing is a top camp attraction. Away from the water, the camp offers full hook-up sites and fire rings, plus a swimming pool, walking trails and mini golf, all spread across its 93 acres.
Kentucky: Cave Country RV Campground, Cave City
As the name suggests, this manicured park is right in the heart of Kentucky's Cave Country. Nearby is the Mammoth Cave National Park, which is home to the longest cave system on the planet (be sure to check the NPS website beforehand if you plan to visit). The park itself is a beauty, with pretty, flower-filled grounds, and sites are all pull-through with full hook-up.
Louisiana: French Quarter RV Resort, New Orleans
Likening itself to a luxury hotel, this downtown park is moments from the Big Easy's French Quarter. The clubhouse and pool are built to match the neighborhood's elegant French-style architecture, with a sun-dappled courtyard and a gazebo housing a bar. There are all the facilities you'd expect from such an upscale site, including spacious lots with full hook-up. Be aware that Louisiana is currently in "Phase 2" of reopening – be sure to check up-to-date advisories and guidelines for travel here.
Maine: Beaver Dam Campground, Berwick
This is quintessential New England camping. At Beaver Dam Campground, lots come tucked away in the woodland (the leaves begin to turn in late September) or perched on the banks overlooking the site's large pond. Spend the afternoon out on the water in a canoe or paddleboat, then enjoy an alfresco dinner at a private picnic table on your site. Pull-through spots are available, and all offer full hook-up.
Maryland: Bay Shore Campground, Rock Hall
Life moves at a slower pace at Bay Shore Campground on Chesapeake Bay, which is situated right on the waterfront, near the scenic town of Rock Hall. Park attractions include sites with water and electric hook-up (not to mention the epic sunsets views), but outdoor common areas including the kids' playground and dog park are currently closed. The park is only accepting self-contained reservations for now, and all RVs must have a working bathroom since the bathhouse is closed.
Massachusetts: Normandy Farms Campground, Foxborough
Normandy Farms has been operating since the 1970s, and it's no wonder it has such staying power. It's a serene, wooded park with a pretty fishing pond, and nature trails criss-crossing its 100 acres. Facilities include four swimming pools (the outdoor pools are open and operating at reduced capacity), a bike park and courts for tennis, basketball and more. Each picturesque RV lot has a fire ring and a picnic table, with full hook-ups available. 
Michigan: Mackinaw Mill Creek Campground, Mackinaw City
The sprawling Mackinaw Mill Creek Campground is no stranger to the spotlight, having won various accolades over the years. The site has been in the same family since the 1960s, and they're proud of its rugged grounds filled with wildflowers, and the stunning views of Mackinac Island. The park has more than 200 full hook-up sites, plus extras such as a heated pool, mini golf and bike rentals. Typically a ferry takes guests out to Mackinac Island – check the ferry website for updates and schedules. 
Minnesota: Pines of Kabetogama Resort, Kabetogama
A vast, 54-acre site, the Pines of Kabetogama Resort is on the doorstep of Voyageurs National Park in the northern reaches of Minnesota. Most of the full hook-up RV sites have breathtaking views of Lake Kabetogama – the most lavish of these include dock space for a boat and an electric golf cart. The RV season runs May through to October, with the lake glittering in the summer and the leaves ablaze in the fall. 
Mississippi: Majestic Oaks RV Resort, Biloxi
This smart park in Biloxi is known for its immaculate grounds decorated with flowers and oaks, plus its swimming pool, gleaming bathhouses and full hook-up lots. Southern hospitality is a great source of pride here – typically cookouts and other fun organized events are commonplace, but double-check what's on before your stay. The Gulf Coast's sought-after beaches are close by too. Now discover 99 more beautiful things we love about America.
Missouri: America's Best Campground, Branson
The name America's Best Campground is a bold statement indeed – but this site does have a lot going for it. There are several good RV parks in the area, but this family-owned option comes up trumps with a large pool, spa (check the opening status of amenities before booking) and helpful staff. Every RV space is a full hook-up site with a smooth patio, grill, picnic tables and free satellite TV. 
Montana: Polson Motor Coach and RV Resort, Polson
There are stunning views in all directions at this rural park on the shores of Flathead Lake not far from Glacier National Park. Despite the campground's country location, it doesn't let up on luxury. Its pristine expanse includes immaculate lots, a hot tub, pool and gym, and sleek shower facilities (call or email in advance to check which facilities are currently open). The full hook-up sites can accommodate vehicles of more than 30 feet (Class A motorcoaches only).
Nebraska: Victorian Acres RV Park and Campground, Nebraska City
This Nebraska City site is a true family affair. Renowned for its friendly owners and peaceful location, Victorian Acres RV Park and Campground is a welcoming spot set on 27 green acres. It's a stone's throw from Nebraska City, known for its Civil War Veterans Museum (currently open) and there are showers, bathrooms, Wi-Fi and full hook-up sites. You'll need to call to make a reservation. 
Nevada: Las Vegas Motorcoach Resort, Las Vegas
This glossy palm tree-filled park couldn't be anywhere other than Vegas. You can park your RV on a state-of-the-art lot with full hook-up and then take a dip in the refreshing swimming pool. The site is hailed for its luxurious spa and fitness center and its sprawling clubhouse (check for any updated restrictions before visiting), and the famed Sin City Strip is close by too. 
New Hampshire: Danforth Bay Camping and RV Resort, Freedom
Its breathtaking spot in the New England countryside is what sets Danforth Bay Camping and RV Resort apart. It's nestled in 185 acres of woodland, with the White Mountains to the north and the Lakes Region to the south. Drive through the canopy to find your tranquil, tree-covered, full hook-up site, then sit before your motorhome soaking in the sounds of the forest. Currently the campsite is open to "residents of New England states and non-New England visitors who have met the 14-day quarantine requirement". 
New Jersey: Seashore Campsites and RV Resort
A Sun RV Resort, this comfortable Cape May site gets top marks for its many amenities. There's a sizeable swimming pool and lake (open with limitations since 26 June), spacious RV lots with full hook-up, mini golf and sports courts too. A packed roster of events (with social distancing measures in place) has also now restarted with everything from arts and crafts to scavenger hunts to boot. 
New Mexico: American RV Resort, Albuquerque
A comfortable site within Albuquerque's city limits, the American RV Resort is right off the historic Route 66. It's got all the usual trappings: full hook-up sites, plus contemporary bathhouses, a heated pool and spa and a brimming camp store (though these communal facilities are temporarily closed). The park typically gets booked up around October, during the city's annual Balloon Fiesta (the next event will be in 2021). 
New York: Lake George RV Park, Lake George
Lake George's 120 acres are all about fun. Family-owned and operated by a clan of keen campers, the park is dotted with swimming pools and there's also a mini water park, Cascade Cove, right on-site (all are currently open). The park's own well-kept biking and hiking trails ribbon out into the wider Lake George area, and the stunning French Mountain trail is a crowd-pleaser. Among the 400 scenic RV sites, there are back-in and pull-through options available, all with full hook-up. Check here for a list of amenities and events currently canceled due to COVID-19.
North Carolina: Campfire Lodgings, Asheville
This North Carolina site sits at 2,478 feet (755m), perched on a crest in the wooded Blue Ridge Mountains, with panoramic views in all directions. Hiking is the main attraction here: venture into the woods, spotting deer and birdlife and pausing to drink in the vistas along the way. The premium RV spots have uninterrupted views of the landscape, and all have full hook-up – there are also well-maintained bathroom and shower facilities (check their opening status when you book), picnic tables and campfire rings.
North Dakota: Roughrider RV Resort and Campground, Minot
They're a friendly bunch at the Roughrider RV Resort and Campground. Touted as the place "Where Land and Sky Meet the Great Plains", the family-owned park has more than 100 RV sites dotted across its grounds – many have full hook-ups, and both pull-through and back-in sites are available. Hemmed in by forestland, it's right by the Souris River and close to the city of Minot, known for its Scandinavian heritage and aviation history. Check out these American destinations that feel like you're visiting a different country.
Ohio: Wood's Tall Timber Resort, New Philadelphia
Occupying a bucolic corner of eastern Ohio, Wood's Tall Timber Resort is at once a serene oasis and a family adventure hot spot. Its 157 acres are carpeted with thick forestland, and there are electric and sewer hook-ups, plus several water wells. Top attractions usually include the zipline soaring through the treetops and the Putt Putt crazy golf – these are both closed until further notice, but the Facebook page is the best place to check for updates. Inspired? Check out these photos of America's most beautiful lakes.
Oklahoma: Marval Resort, Gore
This laid-back resort lies in the eastern Oklahoma town of Gore, which proudly touts itself as the "trout capital" of the state. Unsurprisingly, many campers come here to fish, but there's also a swimming pool (currently operating at limited capacity) and several sports courts. The grandest RV lots come with full hook-up, river views, private picnic tables and fire rings.
Oregon: Mazama Village Campground, Crater Lake National Park
It's not hard to see why this stunning campground might appeal. Situated just within the southern entrance of Crater Lake National Park, the forested site is seven miles (11km) from the edge of the sapphire water. Only a handful of the RV sites have electrical hook-ups, and they're offered on a first-come-first-served basis. The showers and laundry room are not currently in operation and you'll need to follow the new contactless check-in protocol. 
Pennsylvania: Keen Lake Camping and Cottage Resort, Waymart
Family-owned Keen Lake Camping has been running since 1954. The site has an enviable spot in the Poconos Mountains, plus a vast, rippleless lake popular for paddleboarding, aqua-cycling and rowing, and a sandy beach. Typically there are group games organized for the kids and also artsy activities such as ceramics classes (a full statement on the website details what's currently available). There are full hook-up sites right by the water's edge too. 
Rhode Island: Melville Ponds Campground, Portsmouth
This quiet park is set on Portsmouth's scenic Aquidneck Island in Newport County. Hiking trails weave around the park's picturesque namesake, the Melville Ponds, and the champagne crescent of Sandy Point Beach is on the doorstep. Newport and the glittering Breakers mansion are around 10 miles (16km) to the south too. Full hook-up lots are available onsite, plus there's cable TV and Wi-Fi for a rainy day. 
South Carolina: Hilton Head Island Motorcoach Resort, Hilton Head Island
Its name a giveaway, this site can be found on sun-drenched Hilton Head Island, a pretty resort town in southern South Carolina. The woodland bolthole has more than 400 full hook-up RV lots, plus extras such as a pool and dog park, and a location close to the beach. Take a look at the website for available activities onsite. 
South Dakota: Big Pine Campground, Custer
Big Pine Campground enjoys pride of place in the rugged Black Hills region of South Dakota. The spirit of the Old West lives on in this region, with its badlands and bison, and the pine-filled campground is true to its surroundings – it has a rustic camp store and no-frills lots. You'll have everything you need, though, including full hook-up sites and friendly staff on hand to help should you need them.
Tennessee: Smoky Bear Campground and RV Park, Gatlinburg
Smoky Bear Campground is a family-owned spot located next to the northeastern entrance of Great Smoky Mountain National Park. Typically the spruce fir-covered bluffs, the waterfalls and the epic sunsets of this national park are what draw visitors to Smoky Bear, but be sure to check the NPS site before planning a trip. On-site, all the shady lots are full hook-up (with 30- or 50-amp electricity) and there are fire rings so you can get cozy as the evening falls.
Texas: Mill Creek Ranch Resort, Canton
An hour outside of Dallas, this upmarket resort has plenty of creature comforts. All sites offer full hook-up, but premium sites have an extra wow factor when it comes to location: they sprawl out along the lake or hide away in sun-dappled glades. First-rate attractions include two swimming pools and a sizable children's playground (both operating at 50% capacity) and trails zig-zag through the resort's 200 leafy acres. 
Utah: Zion River Resort RV Park and Campground, Virgin
This resort typically acts as a sumptuous base for explorers of Utah's "mighty five" national parks, and its drawcards are views of rust-red mountains, a lavish pool (open at 50% capacity) and the large full hook-up sites. The park strives to be kind to the environment too, with LED lighting and a camp store stocking eco-friendly products. A shuttle service has restarted and runs from the resort to Zion National Park, select areas of which are now open for day use. 
Vermont: Lake Champagne Campground, Randolph
A peaceful park in central Vermont, Lake Champagne offers a mighty dose of New England charm. There's clean, crisp air and green as far as the eye can see, plus all the usual amenities (from full hook-up sites to laundry and bathroom facilities). The three-acre lake, with its little beach area, is at the center of it all too. Guests from areas outside New England and New York are currently required to undertake a 14-day quarantine period (or seven days and a negative COVID test) – check the website for details. 
Virginia: American Heritage RV Park, Williamsburg
Tranquil, leafy surrounds laced with nature trails and an inviting swimming pool draw visitors to this park in eastern Virginia. There's also full hook-up, Wi-Fi and cable TV. As its name suggests, it's typically a jumping off point for some of America's historical attractions (including Williamsburg with its living history museum and Historic Jamestowne) – but be sure to check the status of individual sites before making a trip. 
Washington: White River Campground, Mount Rainier National Park
Taking over an idyllic spot in the northeast of Mount Rainier National Park, White River Campground rests at a dizzying 4,232 feet (1,290m). Facilities at the camp are basic: there are restrooms but no showers, and RV sites are non-electric. But the sheer awe of your surroundings will likely make up for that. The park is close to trails such as the Glacier Basin route, which spools from the campsite towards the breathtaking Inter Glacier (the NPS website has details on closures and protocols here).
West Virginia: Briar Point Campground at Stonewall Resort, Roanoke
Stonewall Resort's campground occupies a pretty spot along Stonewall Jackson Lake, with lots looking out onto the water and full hook-ups and Wi-Fi. The wider resort, meanwhile, has a golf course and a state-of-the-art spa (both now open) and outdoor and indoor pools (operating at a limited capacity). Kayaks, canoes and stand-up paddleboards are available to rent too, and there are mooring posts if you're lucky enough to have your own boat.
Wisconsin: Apostle Islands Area Campground, Bayfield
This easy-going camp touts itself as the "Gateway to the Apostle Islands National Lakeshore". The lakeshore, fringing Lake Superior, is all islands, coves and tree-covered clifftops, and cruises exploring the area (currently operating at reduced capacity) typically leave from nearby Bayfield. Onsite, there are wooded or open lots – some of which have breathtaking island views – and full hook-ups available. 
Wyoming: River's Edge RV and Cabins Resort, Evansville
As the name suggests this upmarket spot is located on the Platte River, just east of Casper. It's open year-round and offers excellent facilities including a kid's playground, full hook-up, TV and Wi-Fi with space for 73 RVs in total. The location is perfect whether you're looking for outdoor activities from trout fishing to skiing and golf, plus cabins and camping are available too. Love this? Now check out the stunning spots to relax in your RV this fall.
Source: Read Full Article