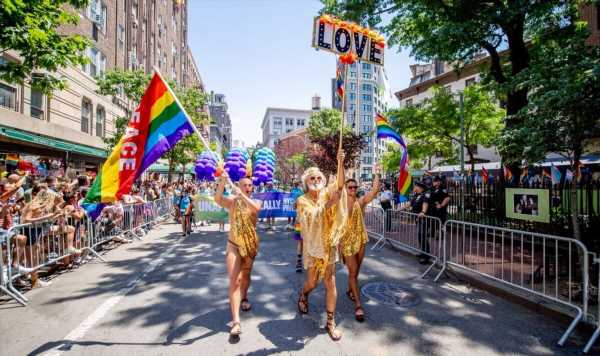 An "iconic" city has been crowned the best destination in the world for British LGBTQ+ tourists.
The expert travel team at Planet Cruise ranked destinations based on whether marriage and adoption was legal for same-sex couples and the number of LGBTQ+ bars.
Although Malta has previously been named the safest destination for LGBTQ+ travellers, it didn't make this ranking.
Dave Mills, Planet Cruise's Global Supply Director, said: "Feeling safe and relaxed on your holiday is at the forefront when choosing a location, and we understand it can be an even bigger concern for those of the LGBTQ+ community.
"We hope that with this in-depth look into the best LGBTQ+ locations, people within the community can find the perfect holiday location for them, their partners, and friends. and family."
Best LGBTQ+ destinations
New York City, USA
London, UK
Rio De Janeiro, Brazil
Manchester, UK
Amsterdam, Netherlands
Madrid, Spain
Paris, France
São Paulo, Brazil
Buenos Aires, Argentina
Brussels, Belgium
Berlin, Germany
Lisbon, Portugal
San Francisco, USA
Barcelona, Spain
Toronto, Canada
‌
Don't miss…
'Budget summer destination' is 'beautiful' – full list[INSPIRATION]
Best country for retired British expats named[EXPAT]
Cruise guest slammed as 'selfish' by wife that 'hates cruises'[CRUISE]
New York took the top spot on the list, ranking well on equality and the number of LGBTQ+ venues.
The Stonewall Inn is the city's best-rated bar on Tripadvisor. The popular venue was the site of the Stonewall riots of 1969.
A tourist 'Maggie&Vinnie' wrote on Tripadvisor: "Could not visit NYC without visiting this iconic place. Had a wonderful few hours there."
London grabbed second place on the list and was the highest ranked city in the UK. Village Soho is the Big Smoke's best-rated LGBTQ+ venue.
On July 1, the city will celebrate Pride with a huge parade and parties at venues across London.
Manchester just missed out on a top three spot and will hold its own Pride celebration at the end of August.
Source: Read Full Article