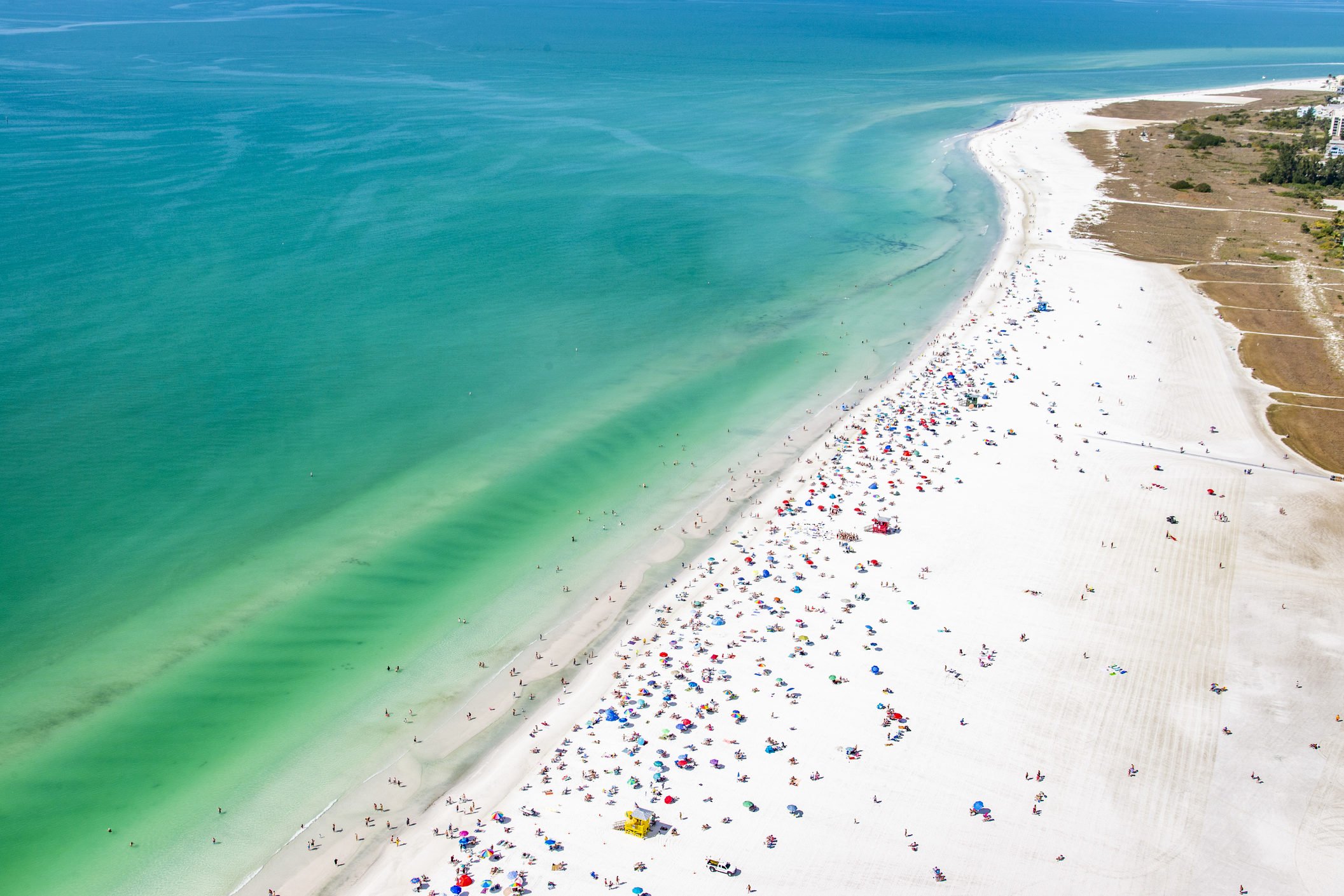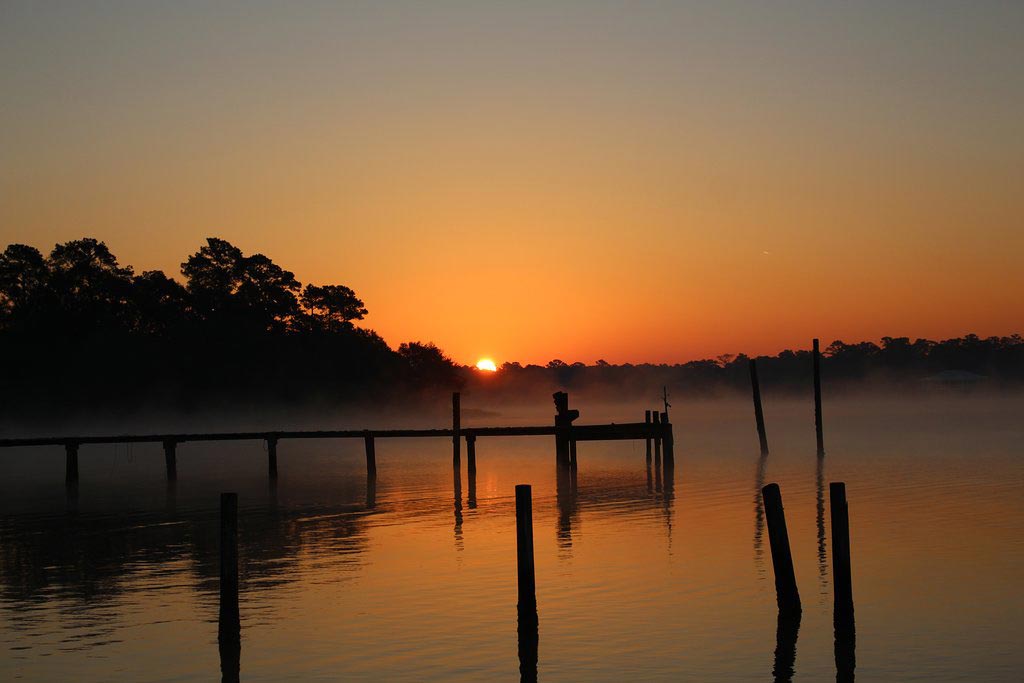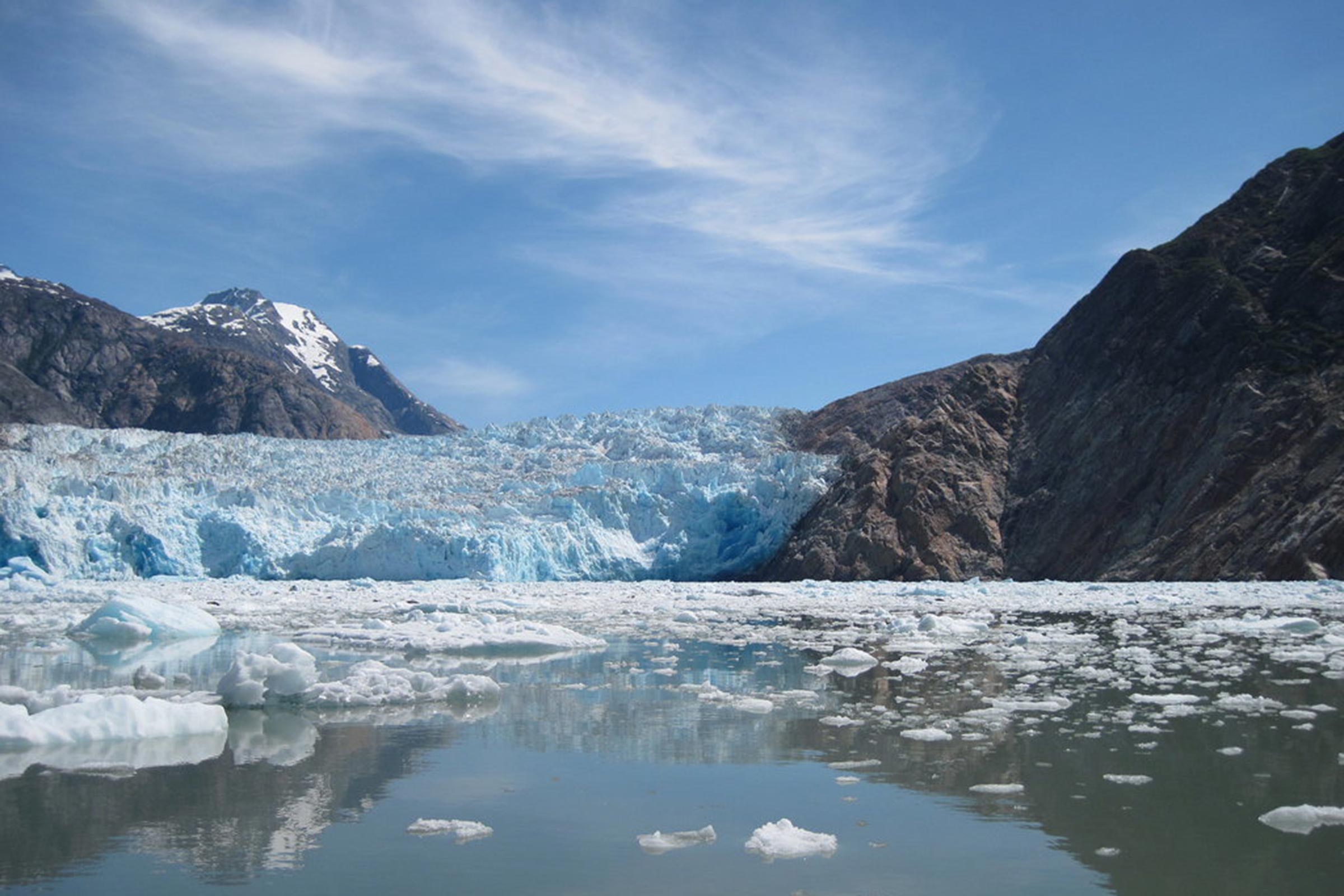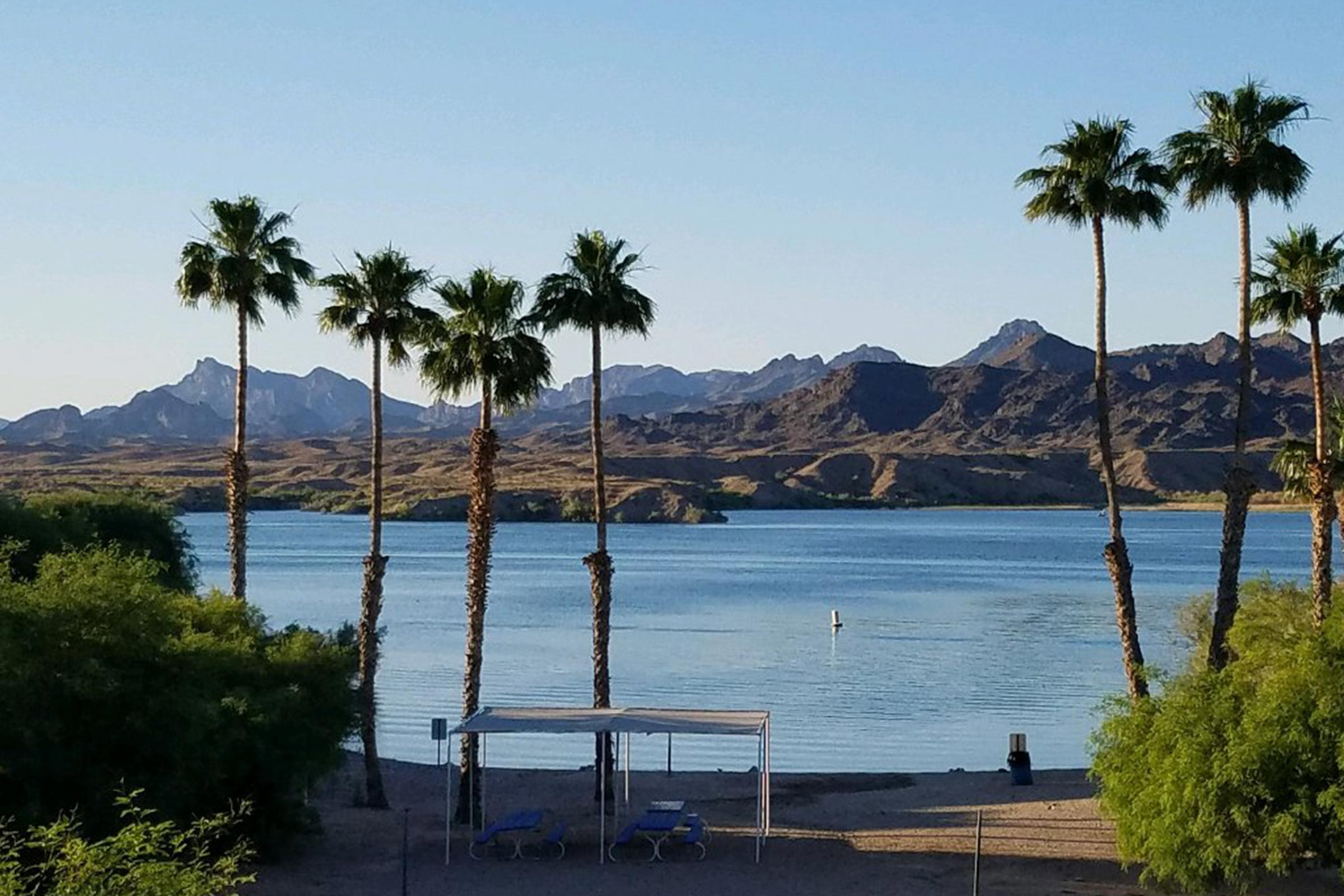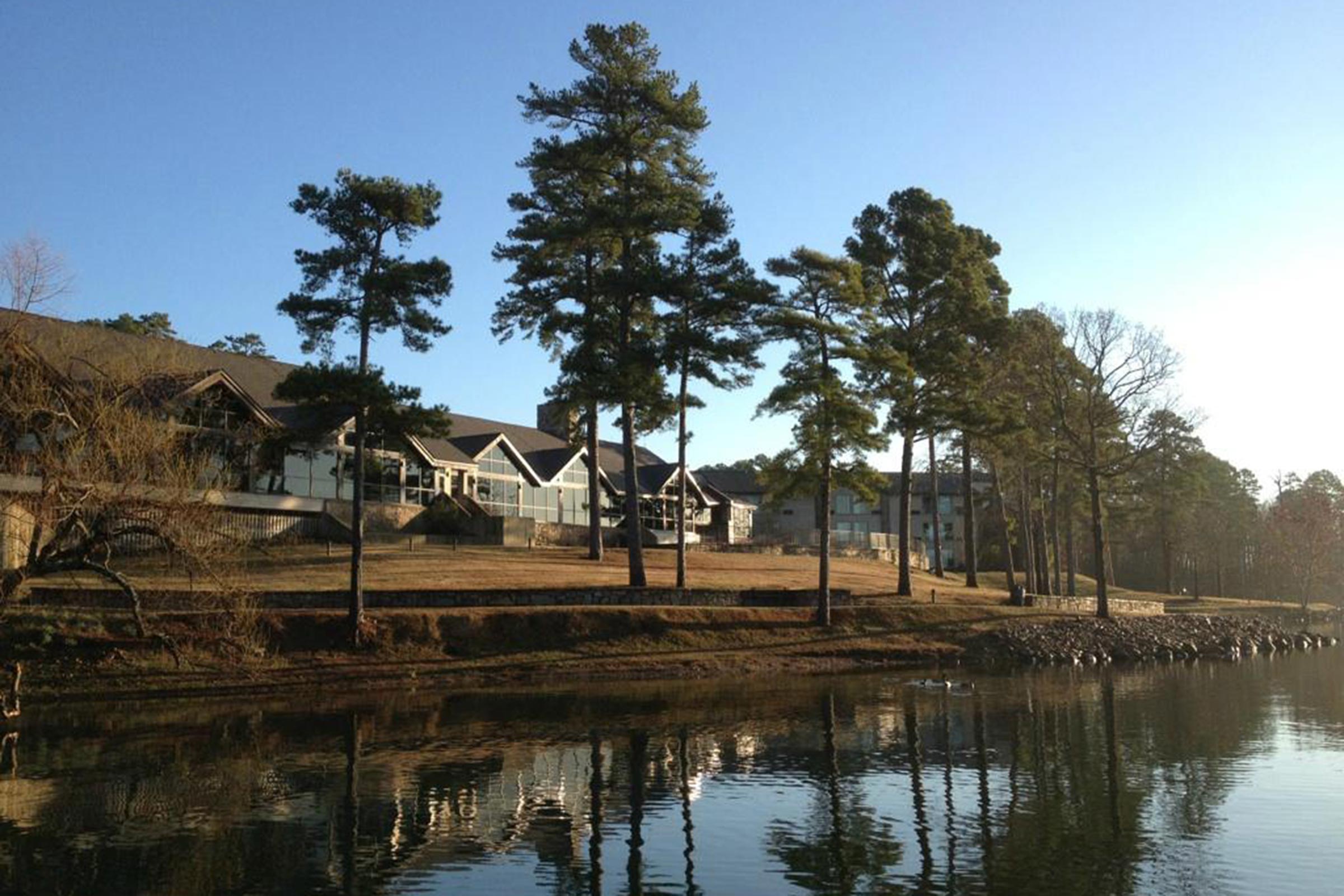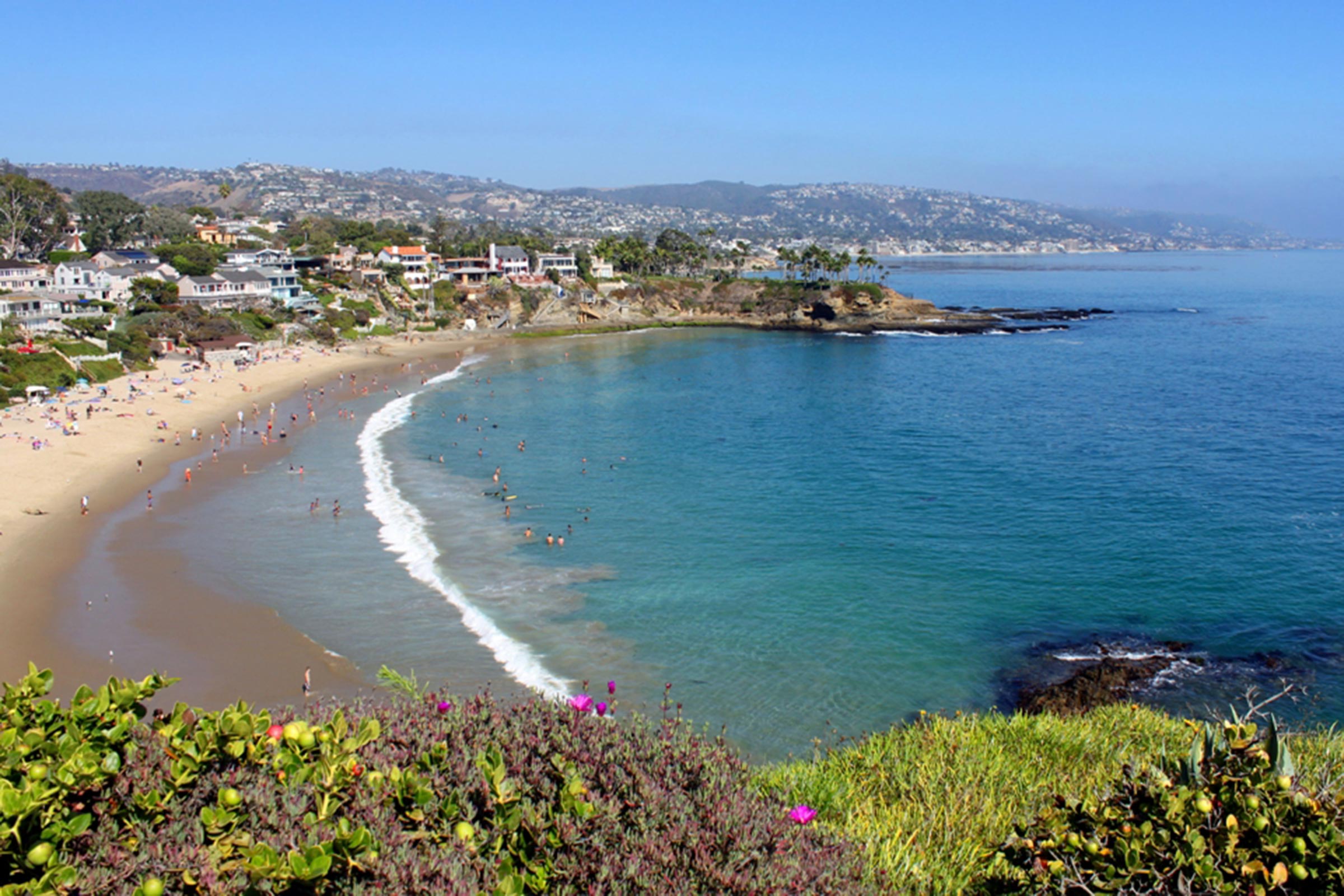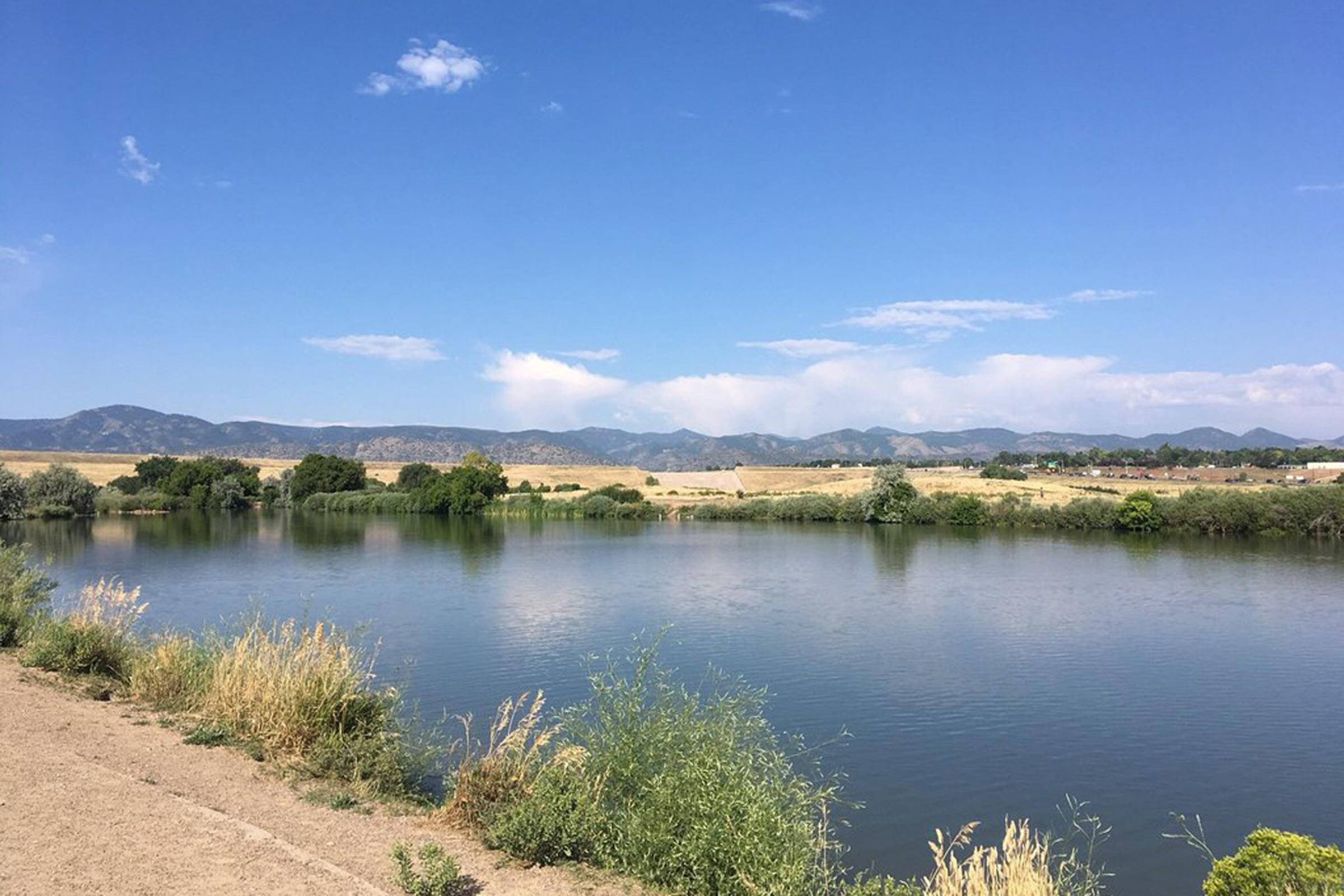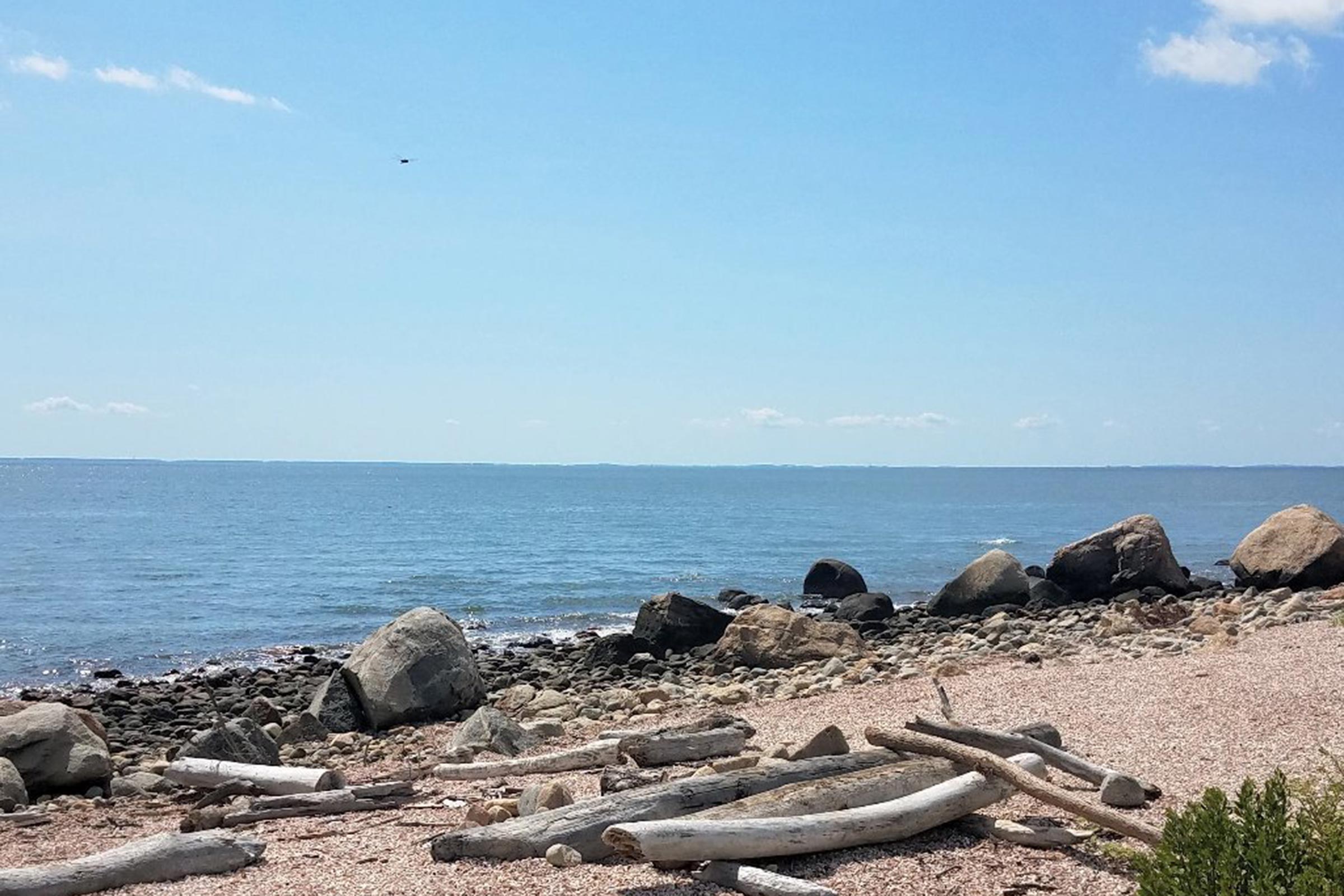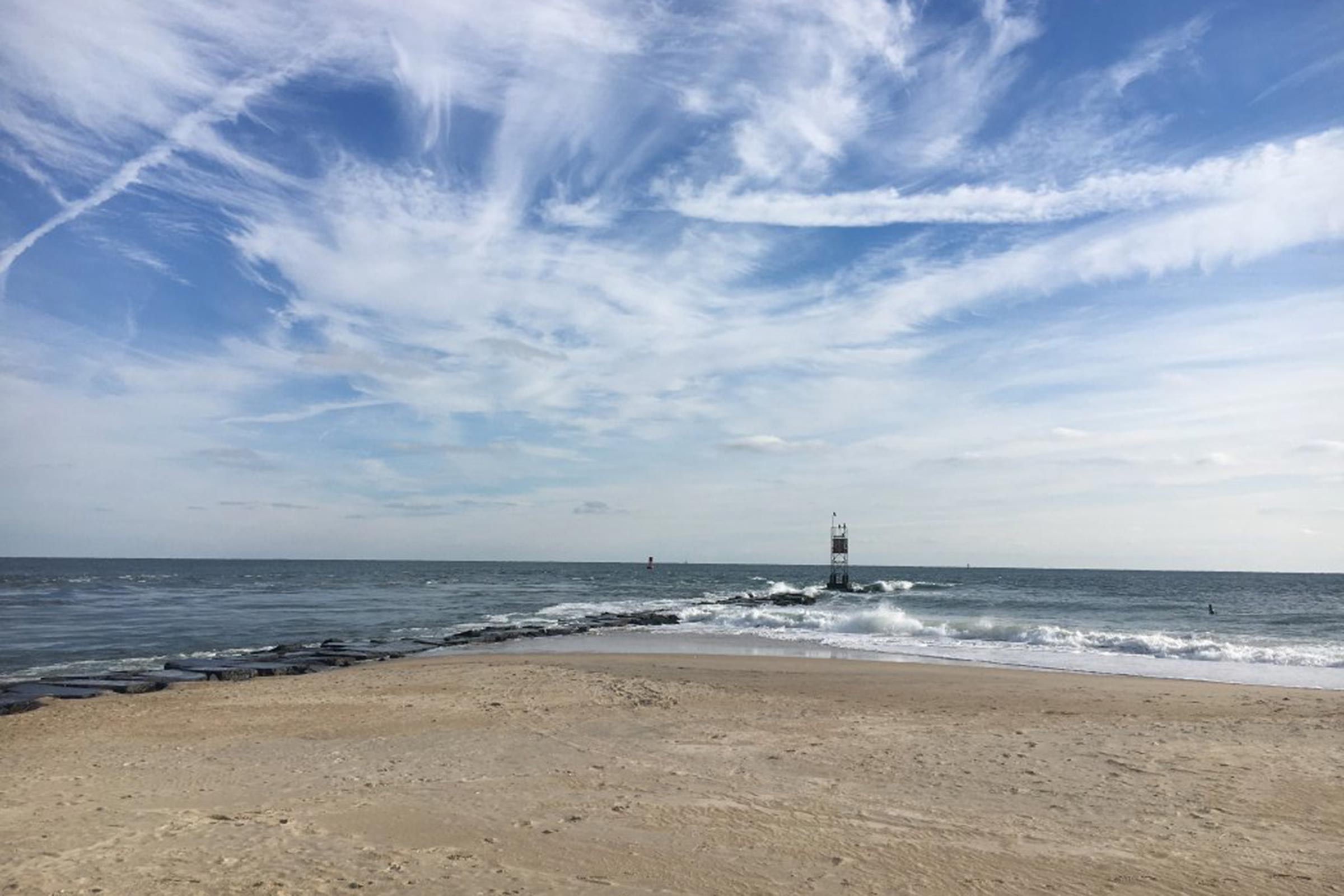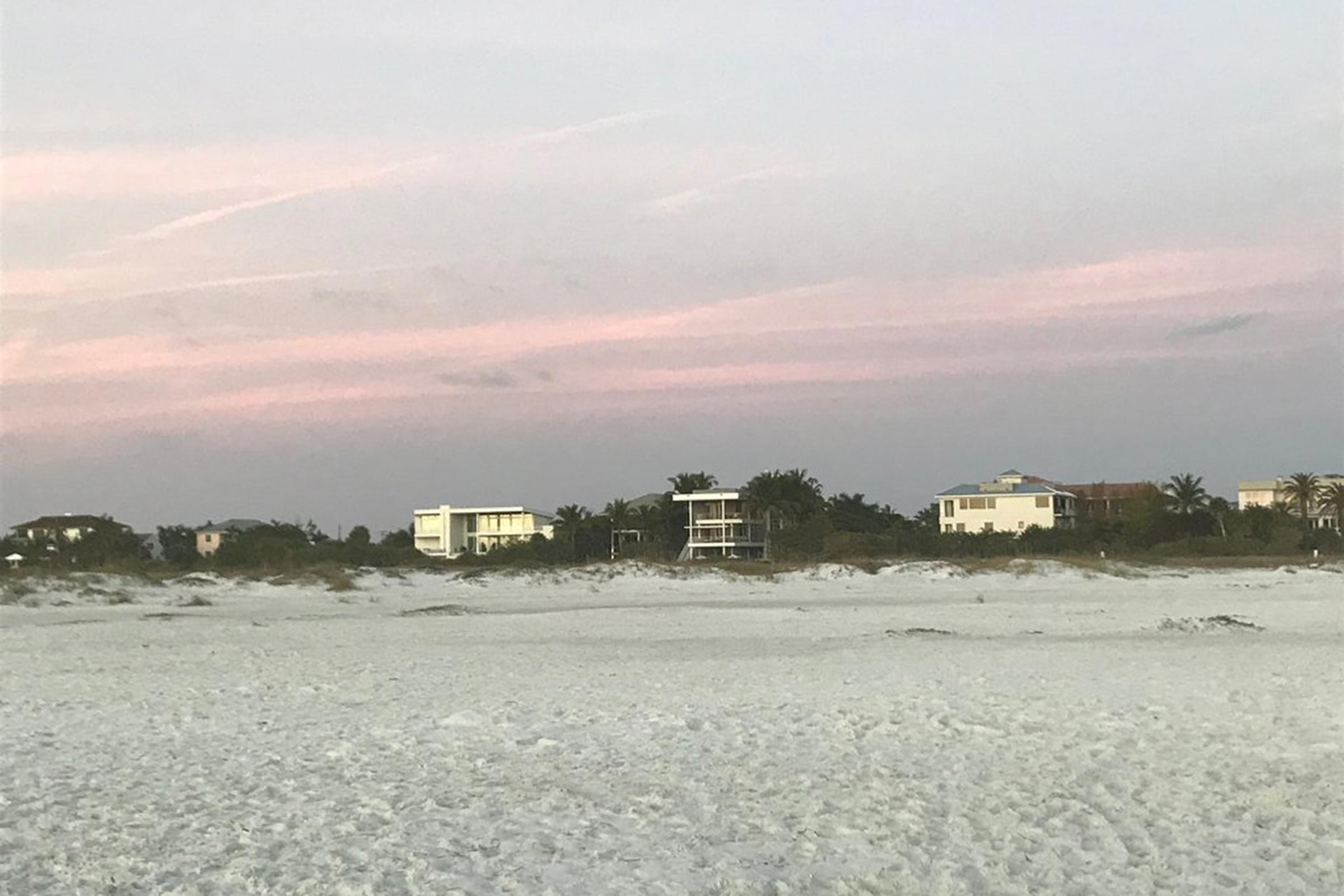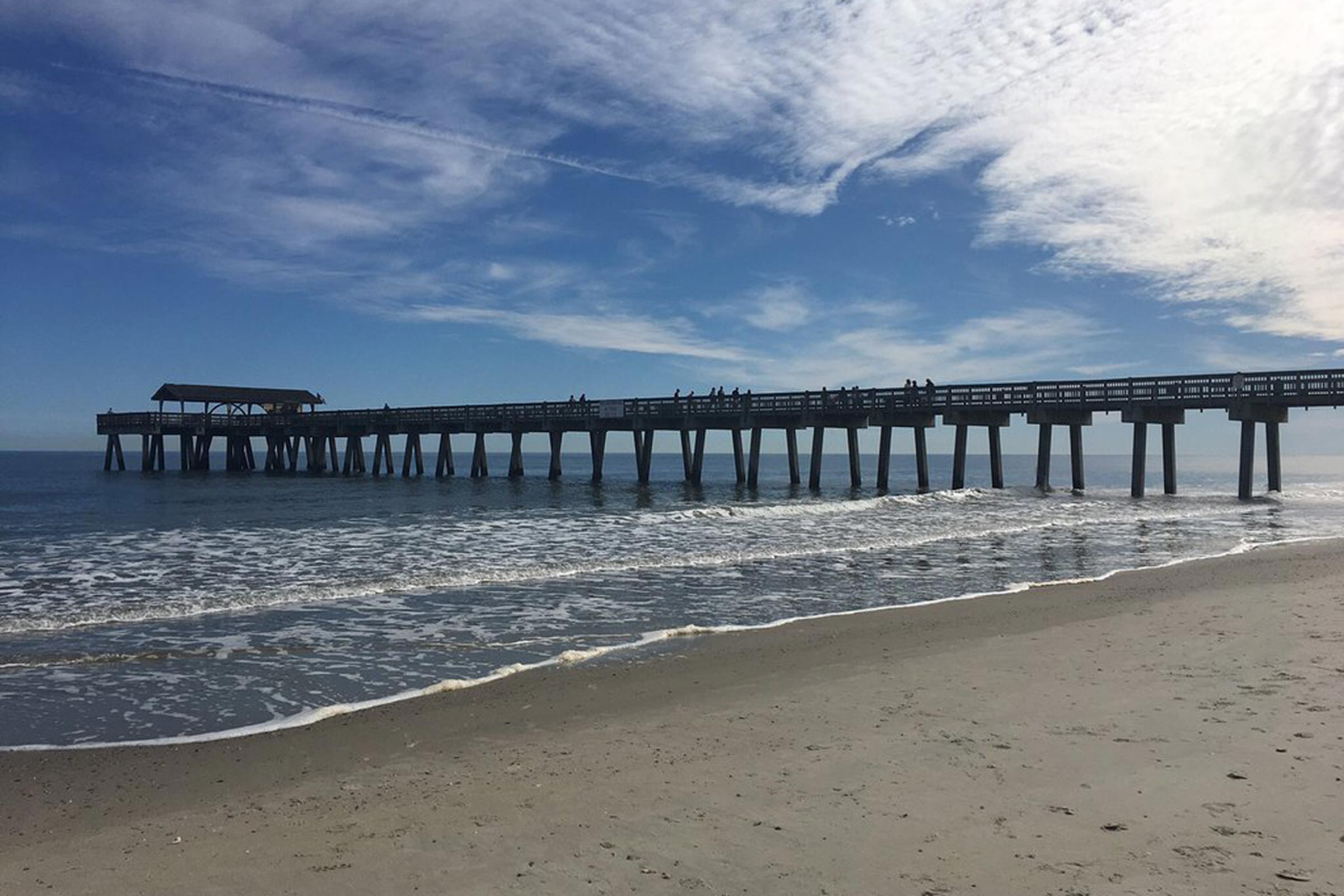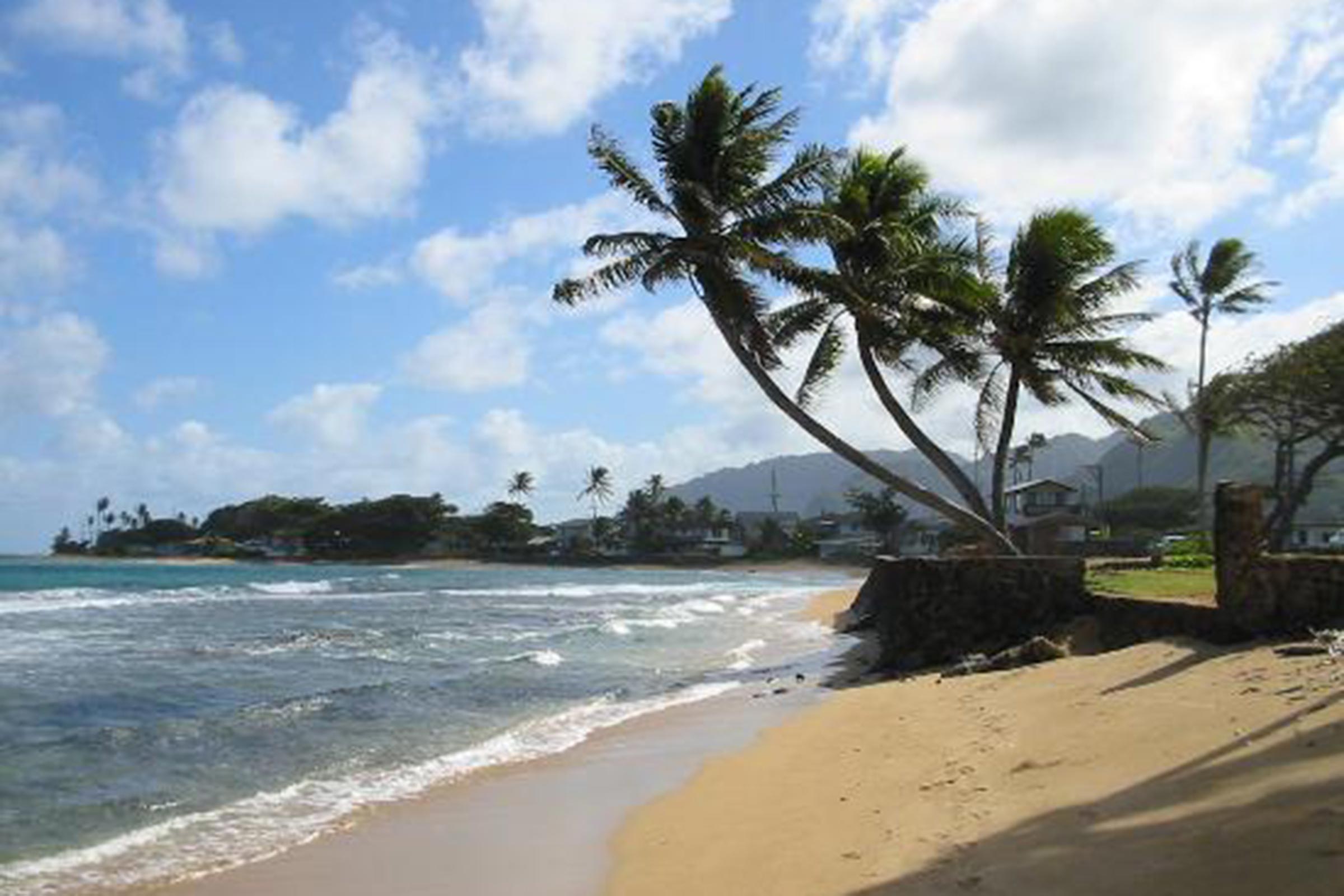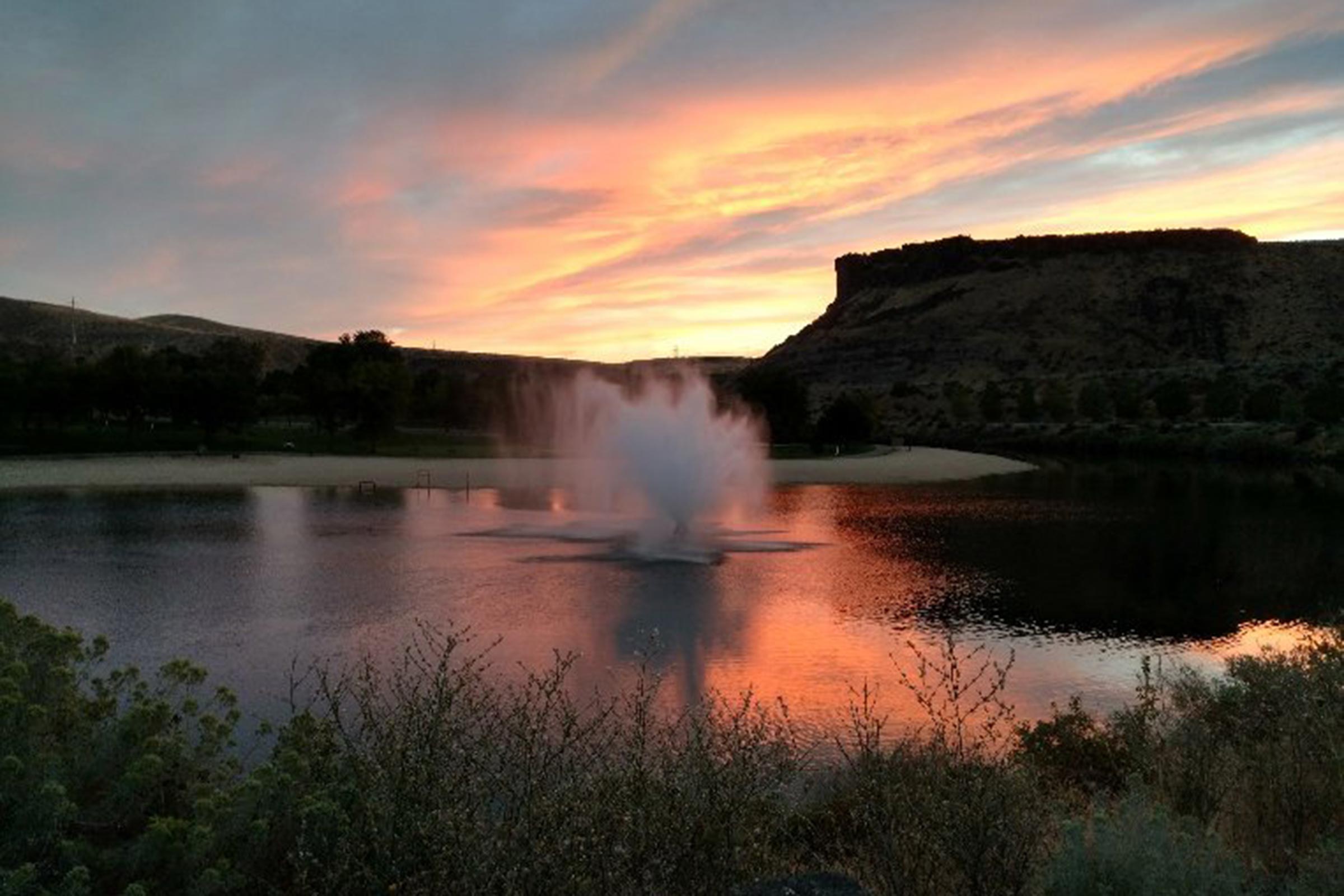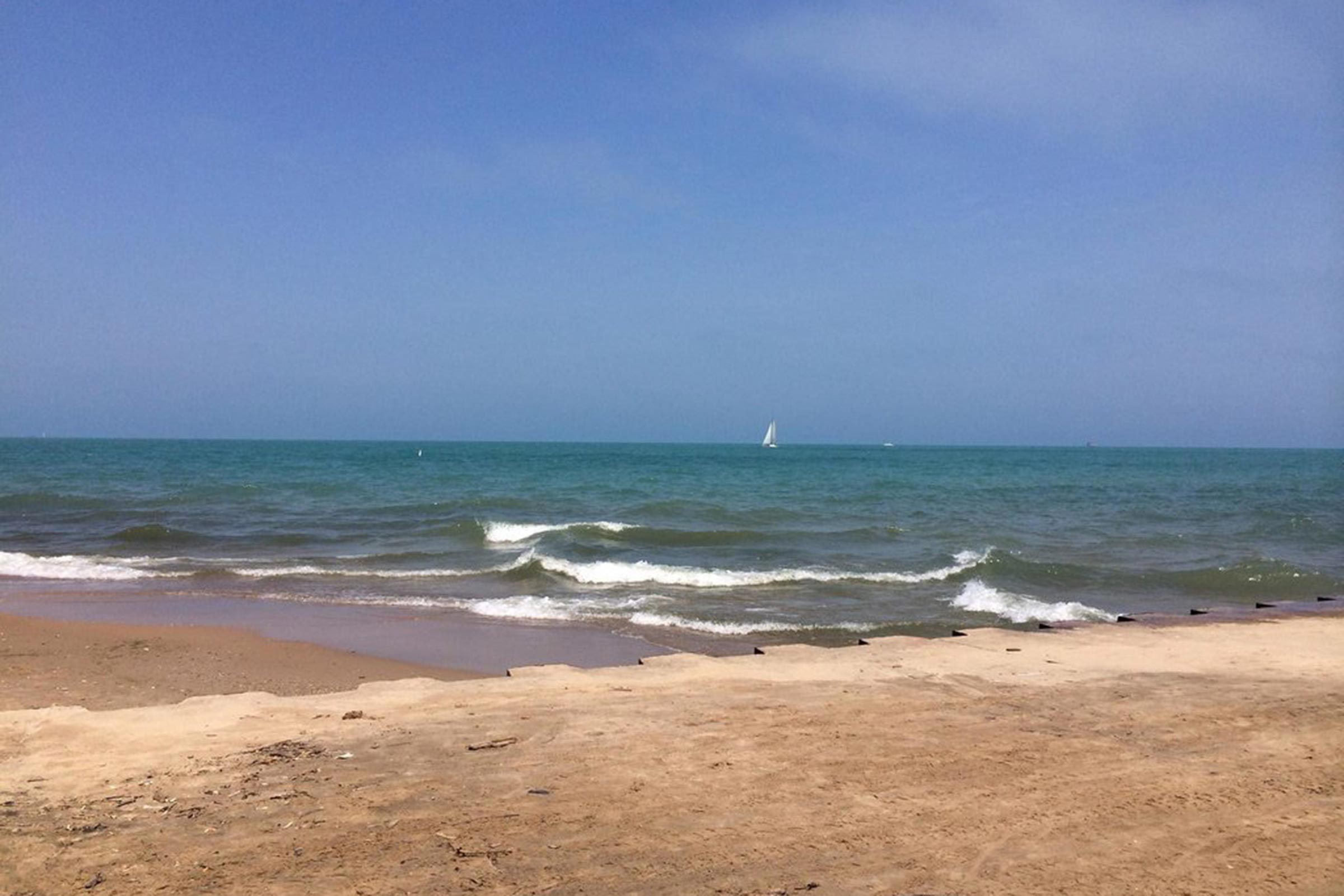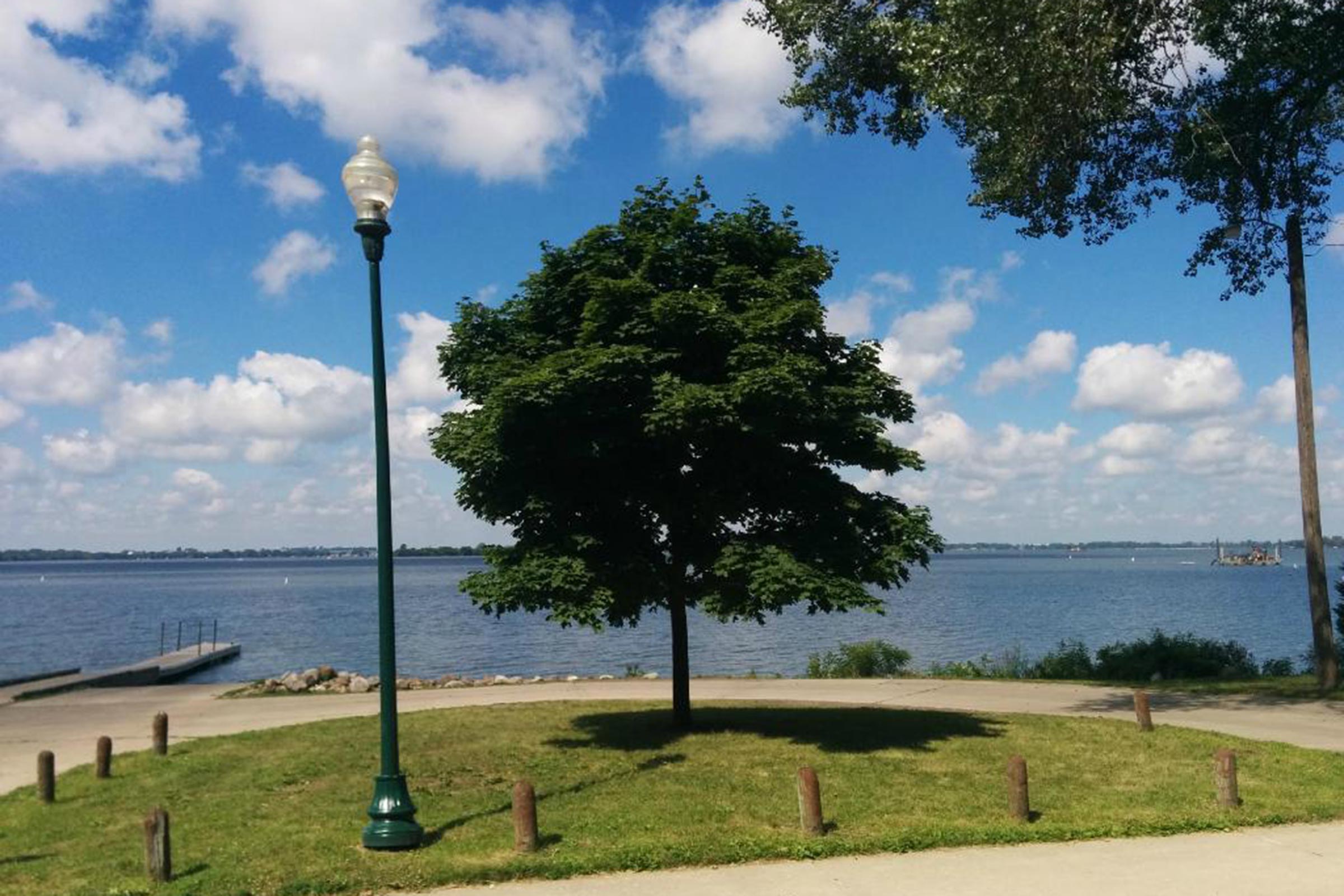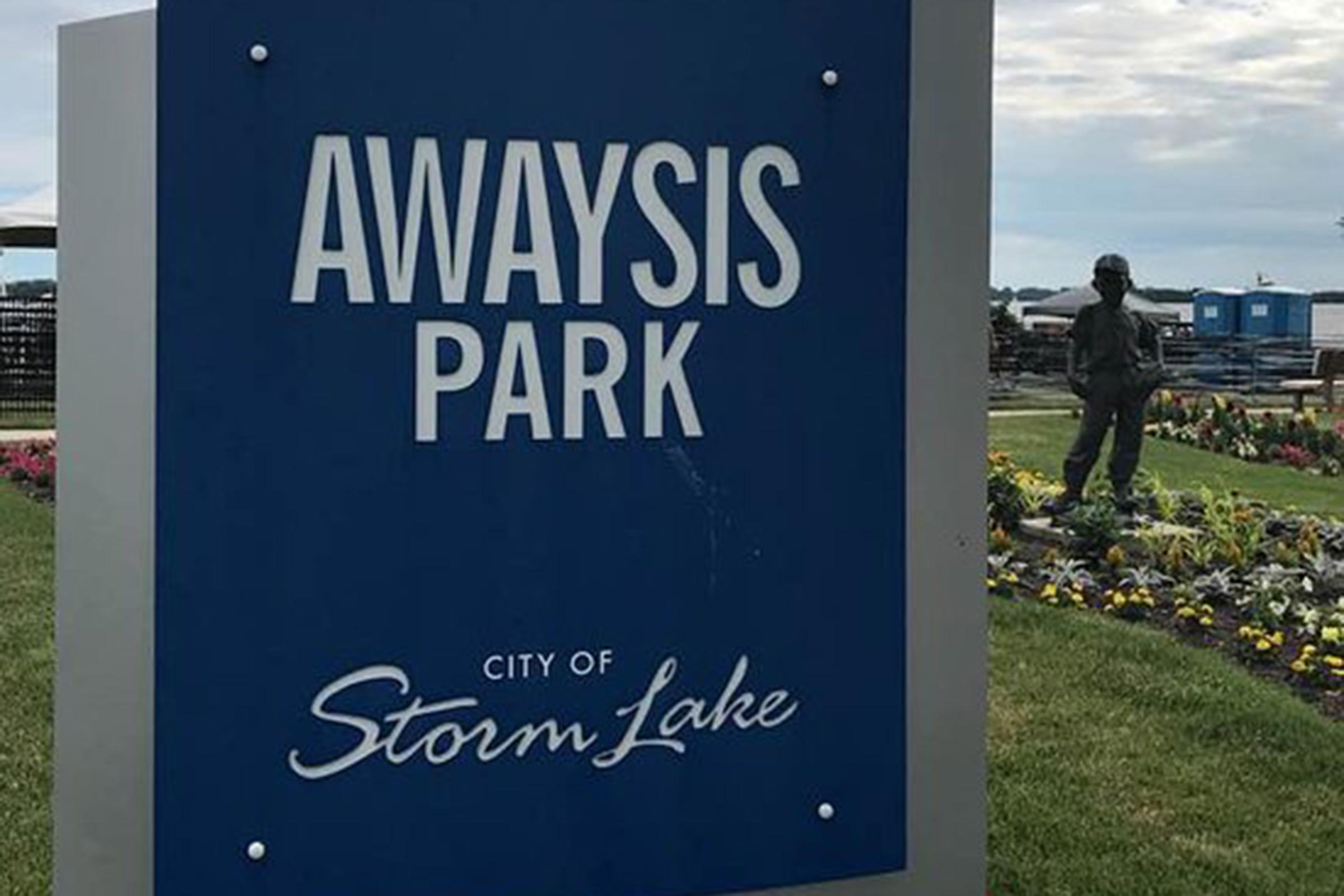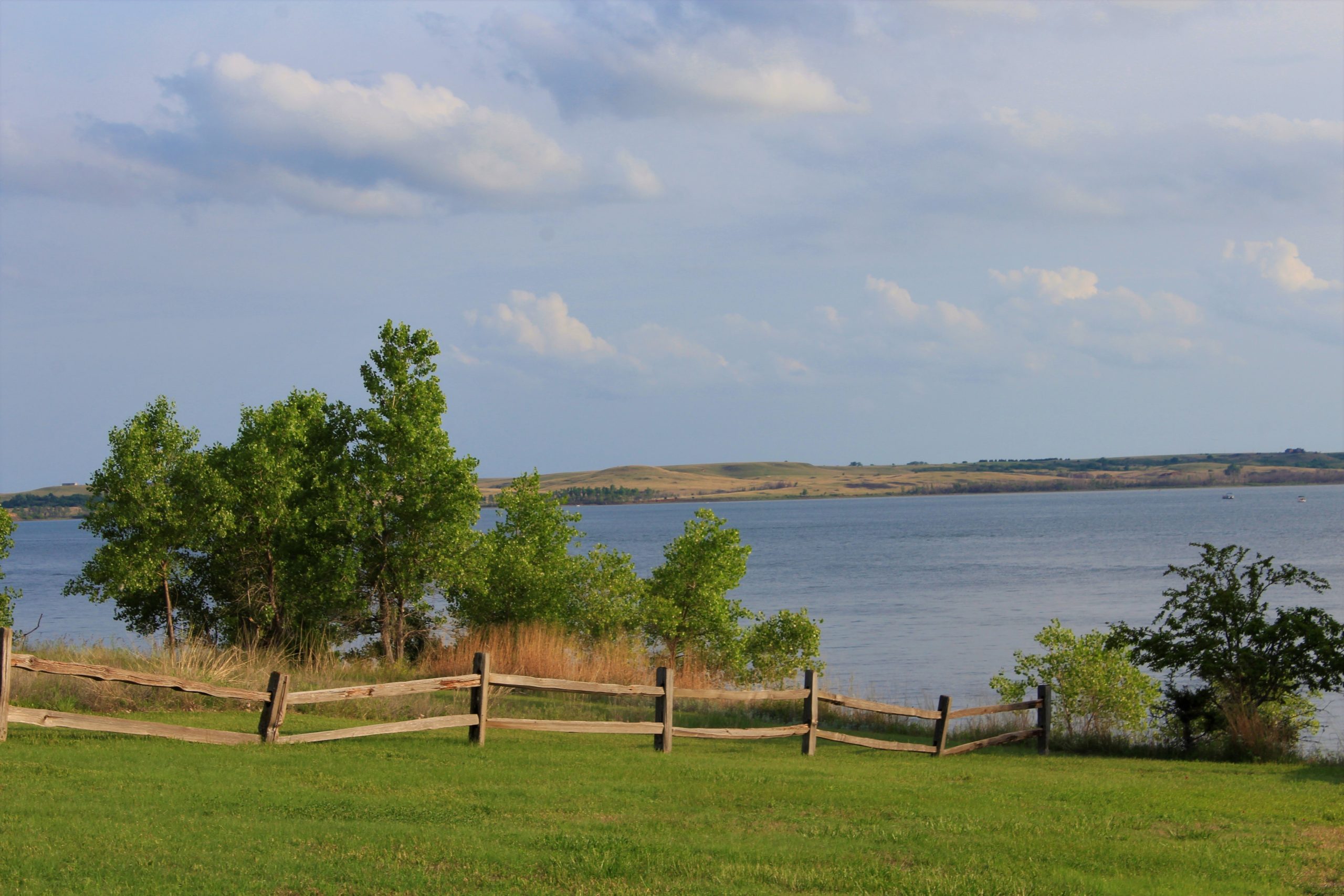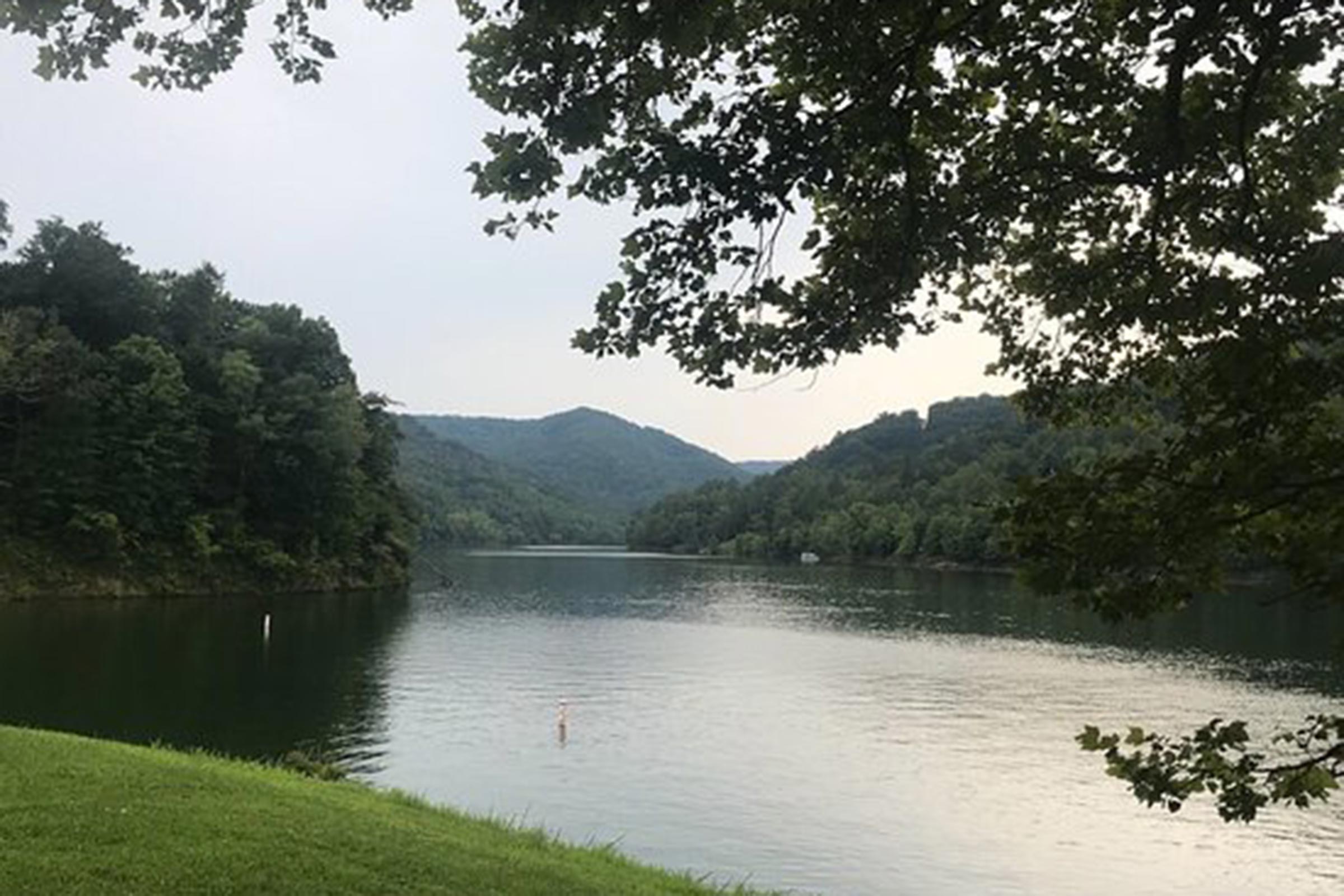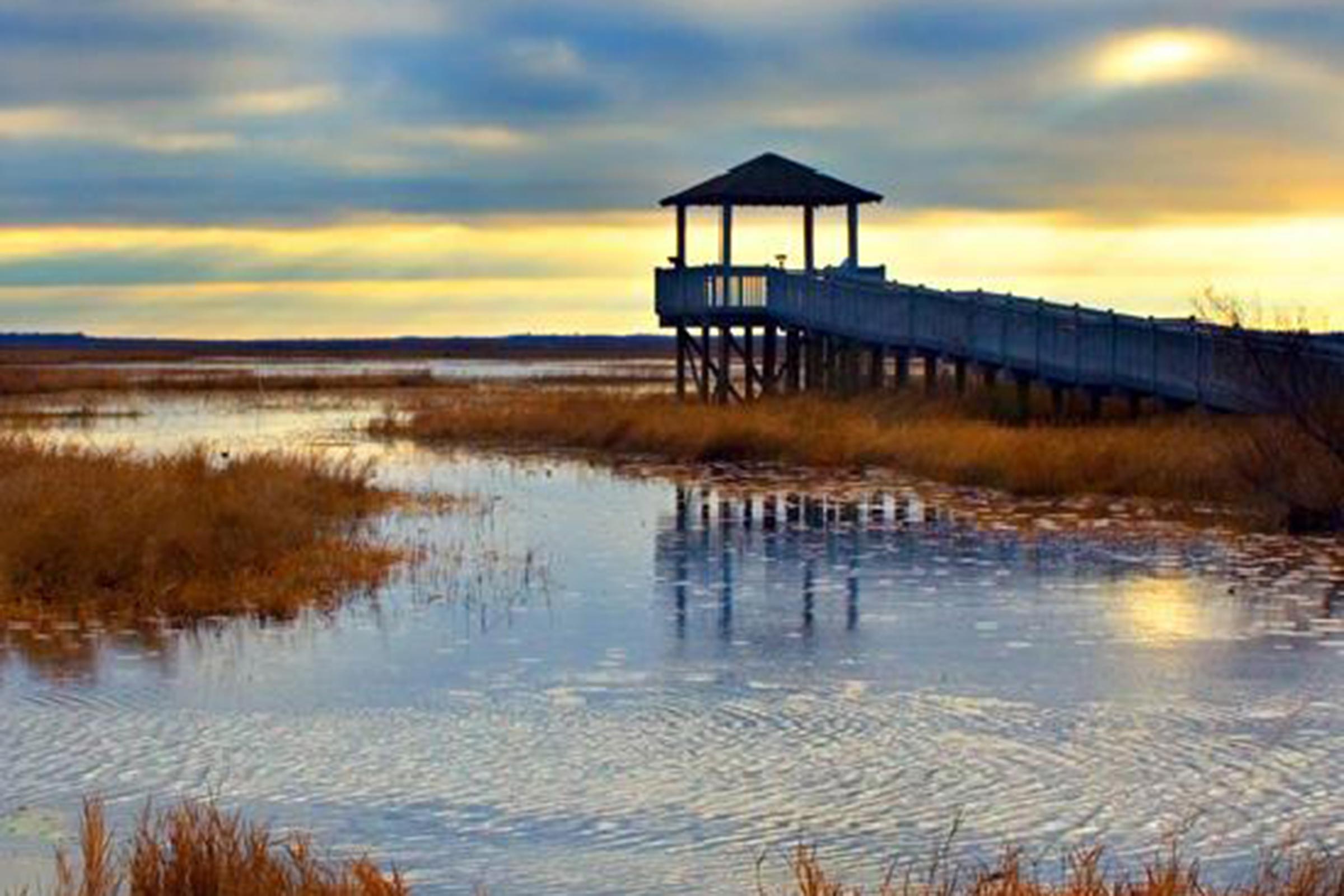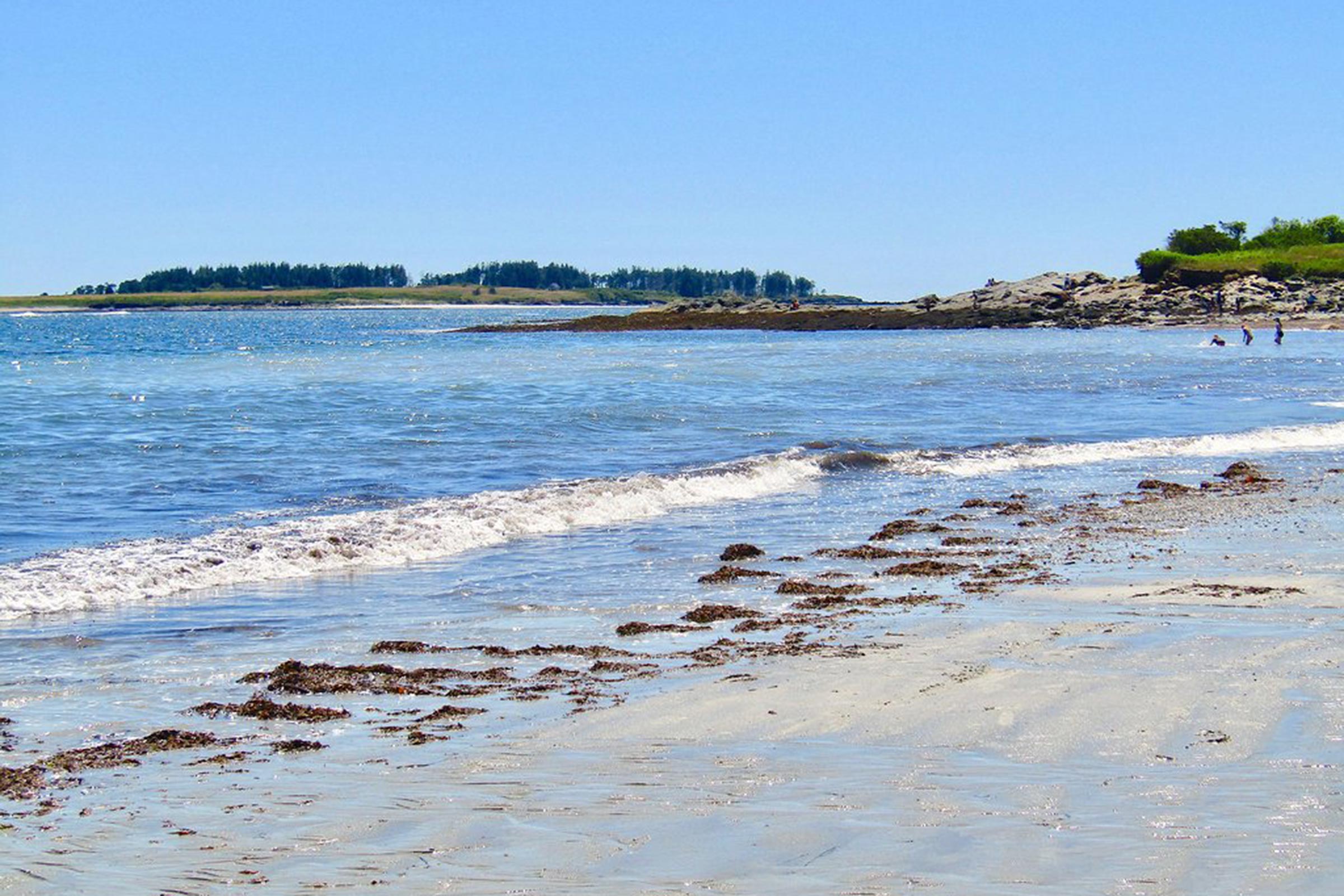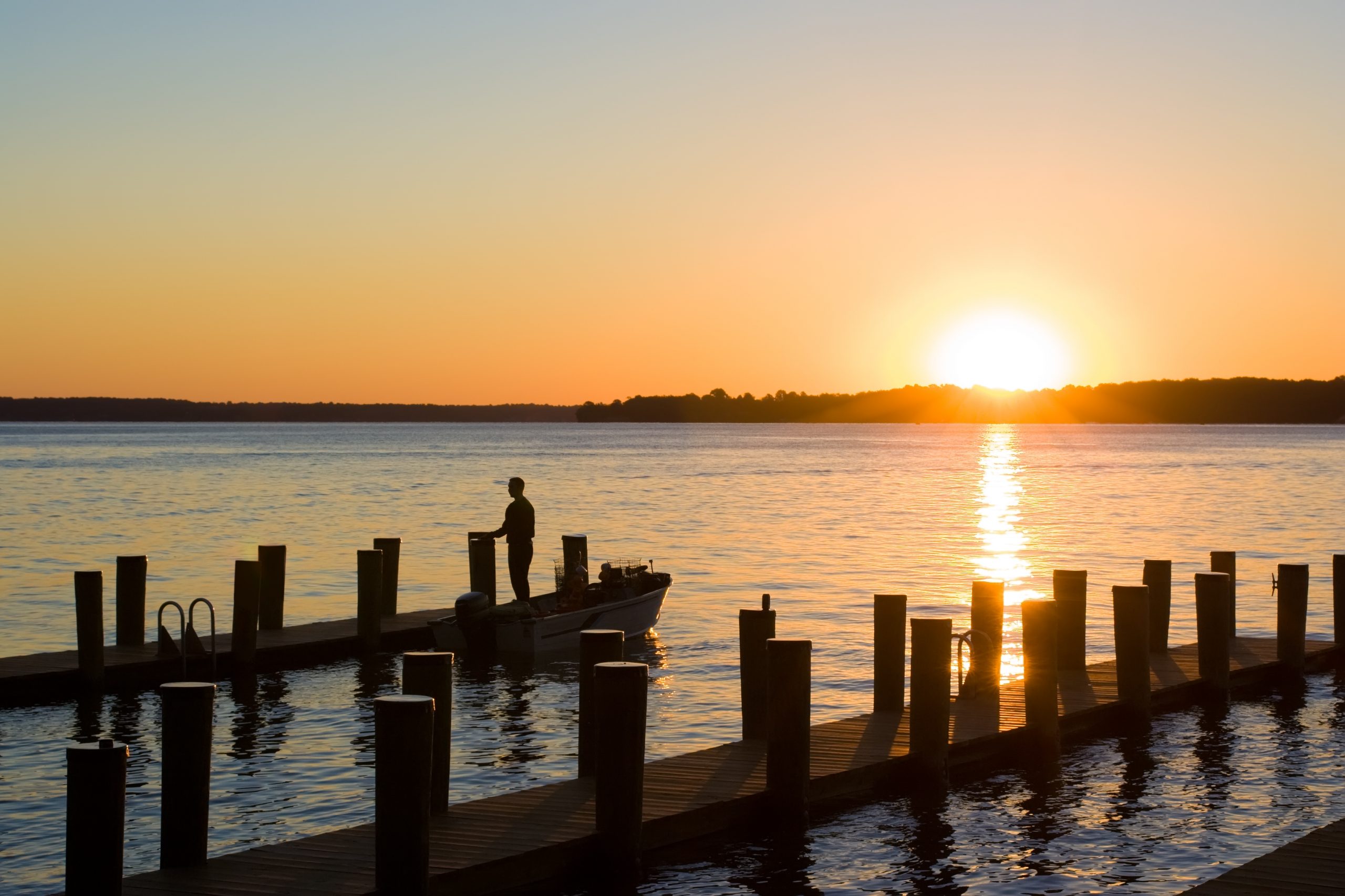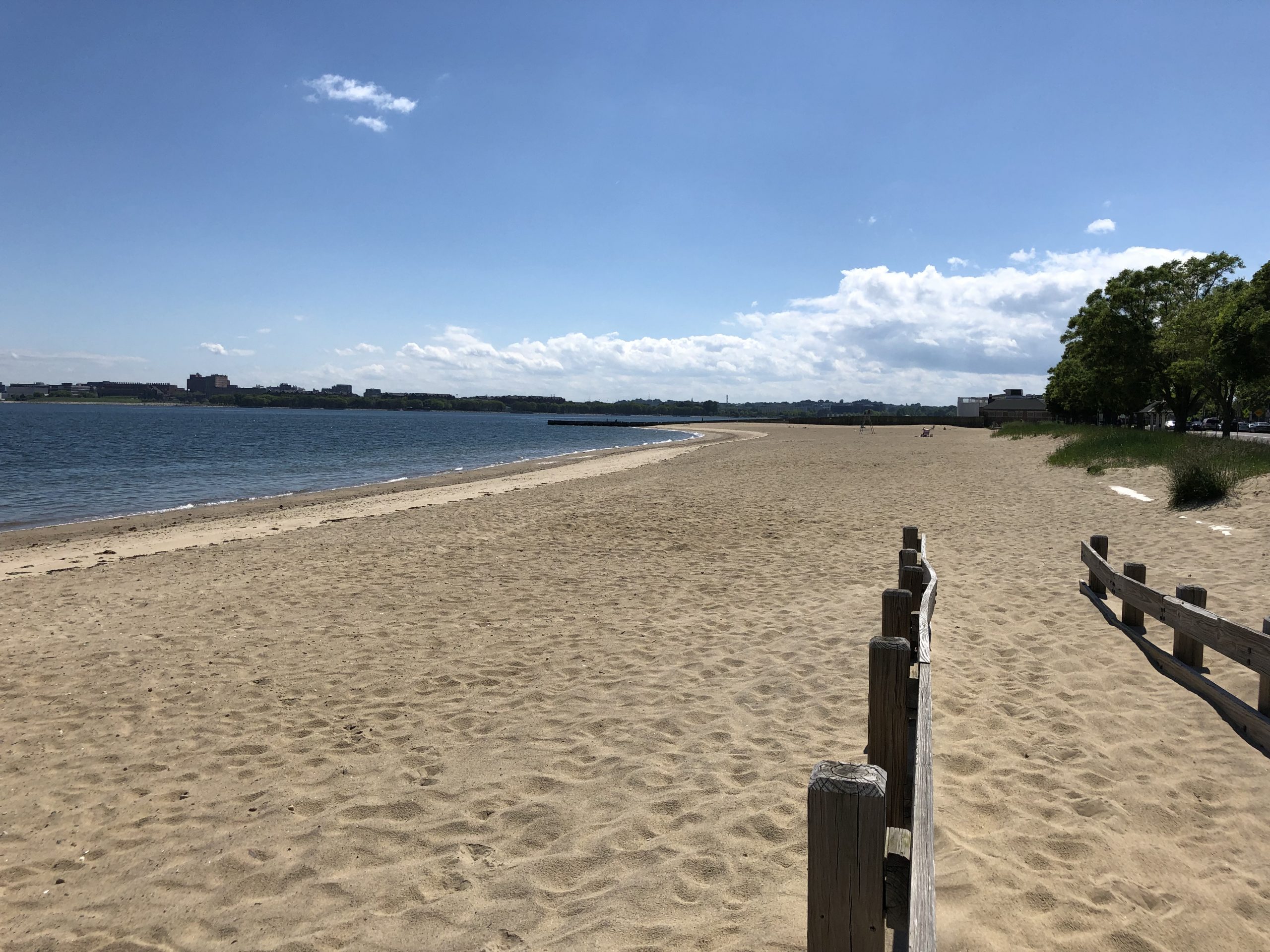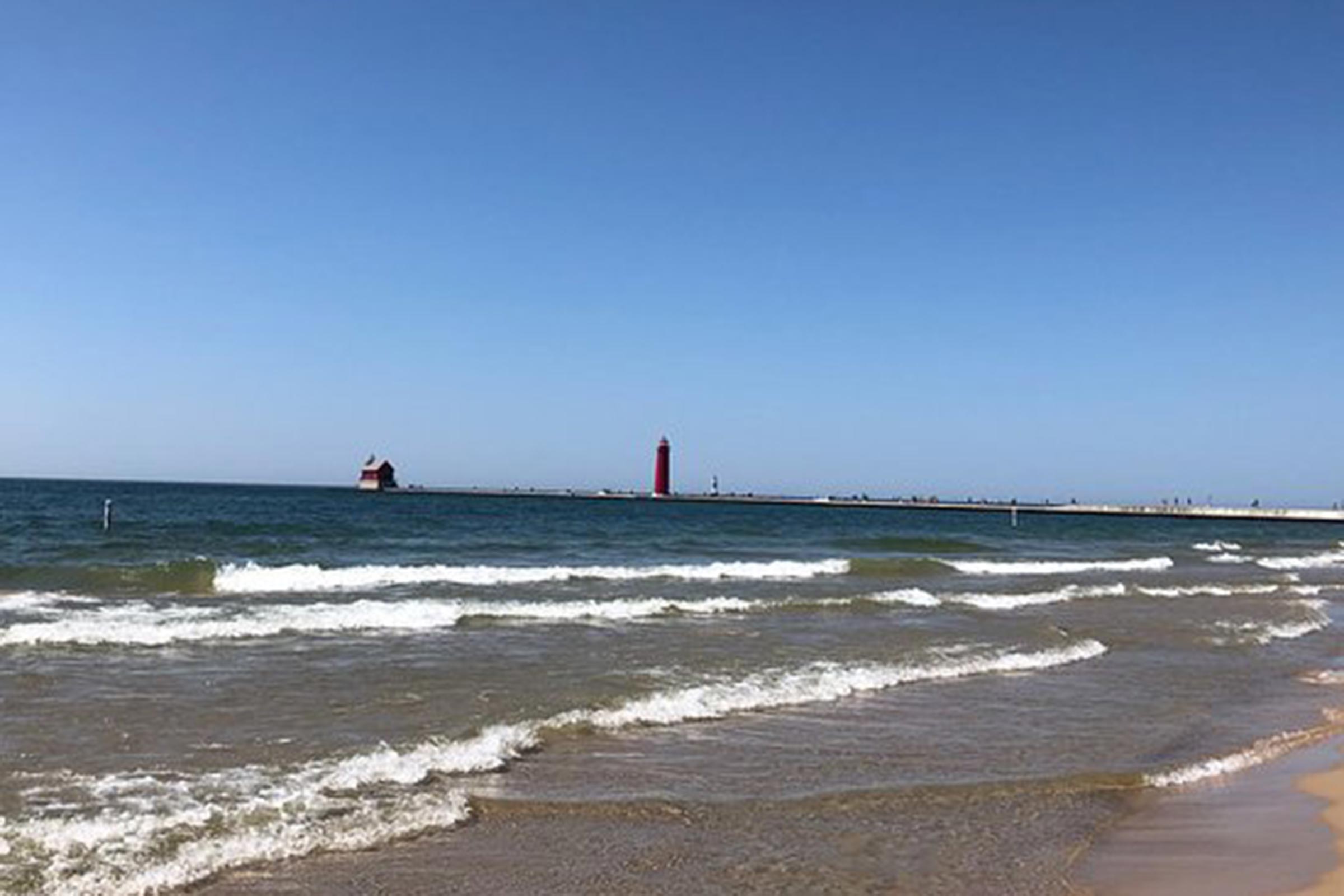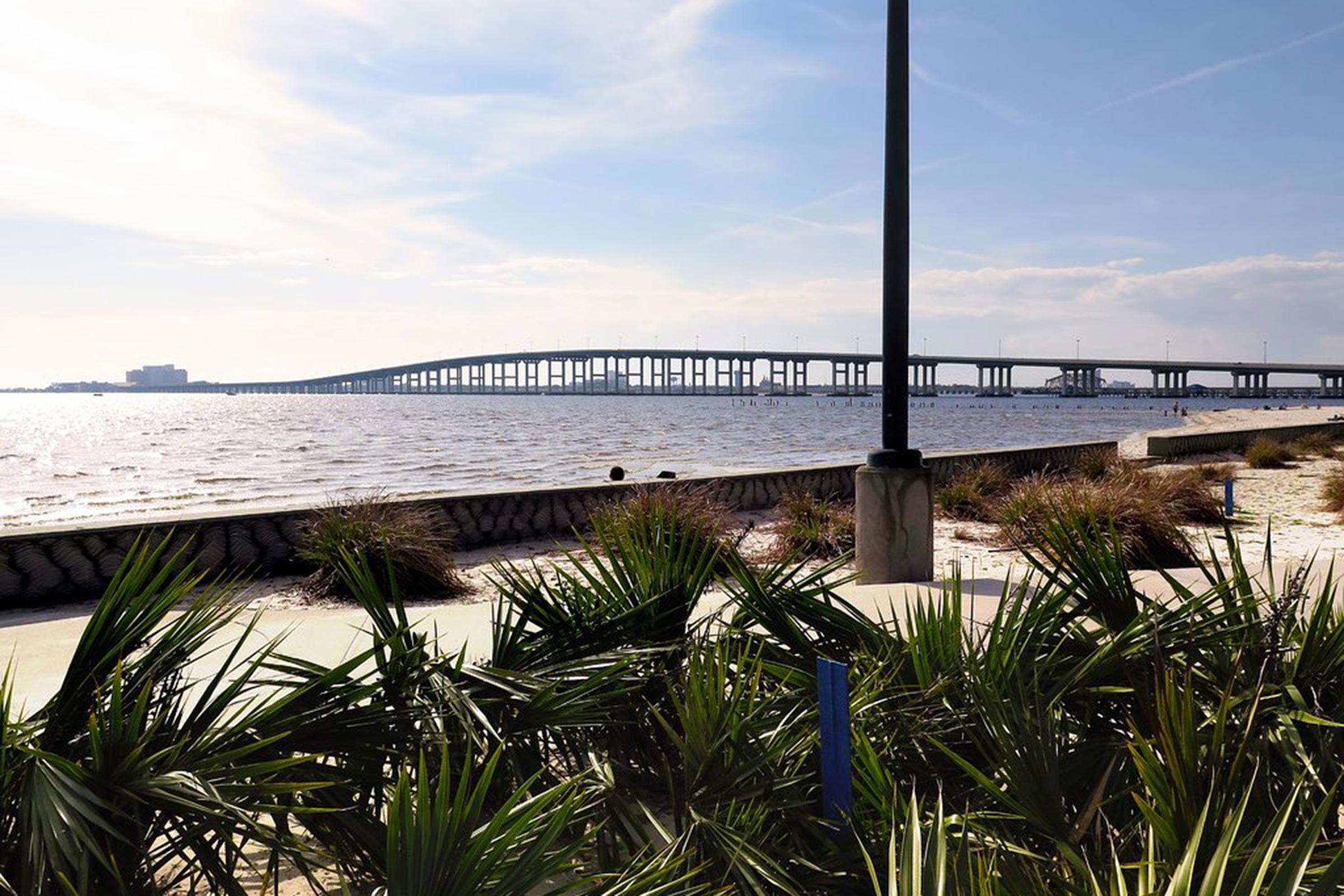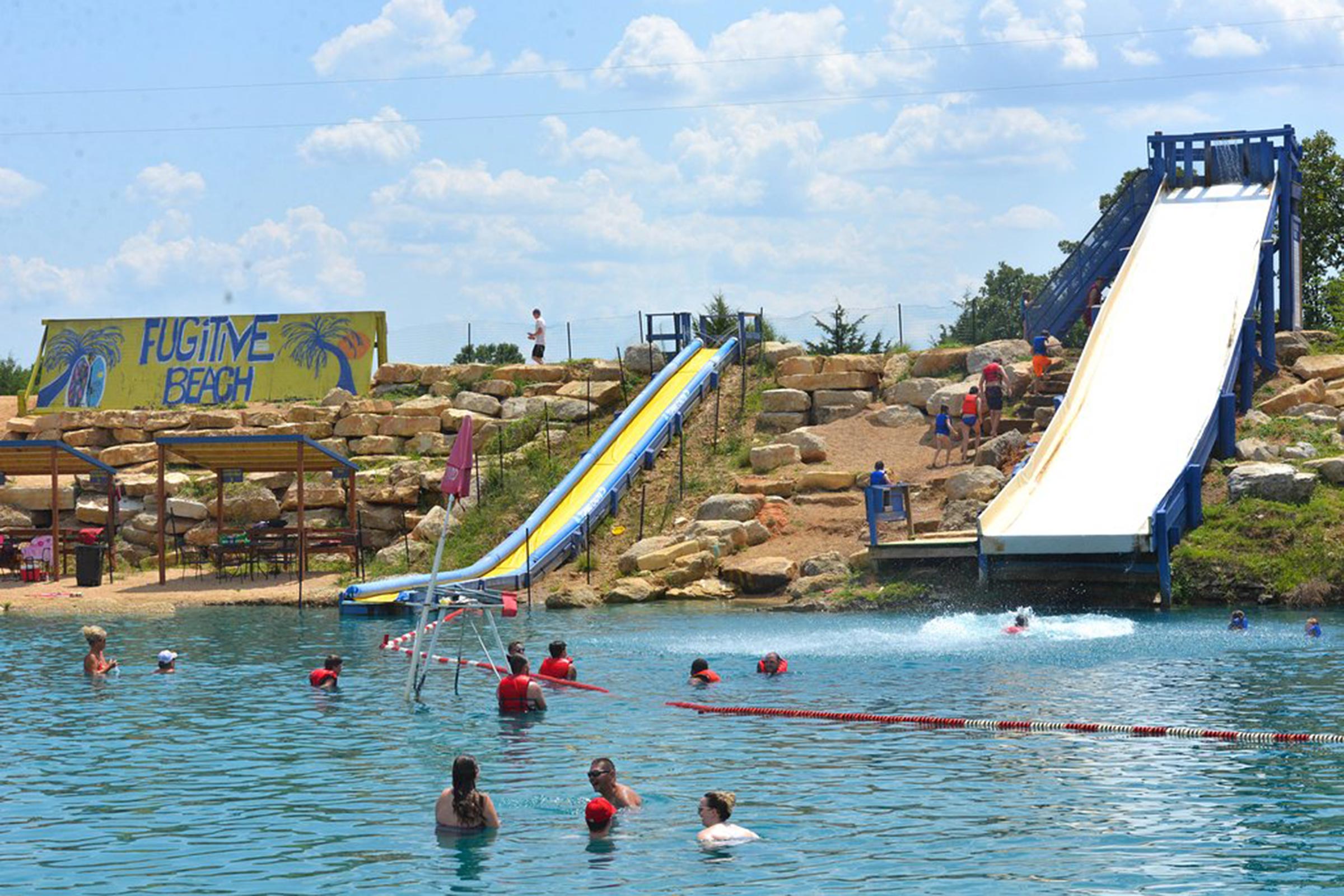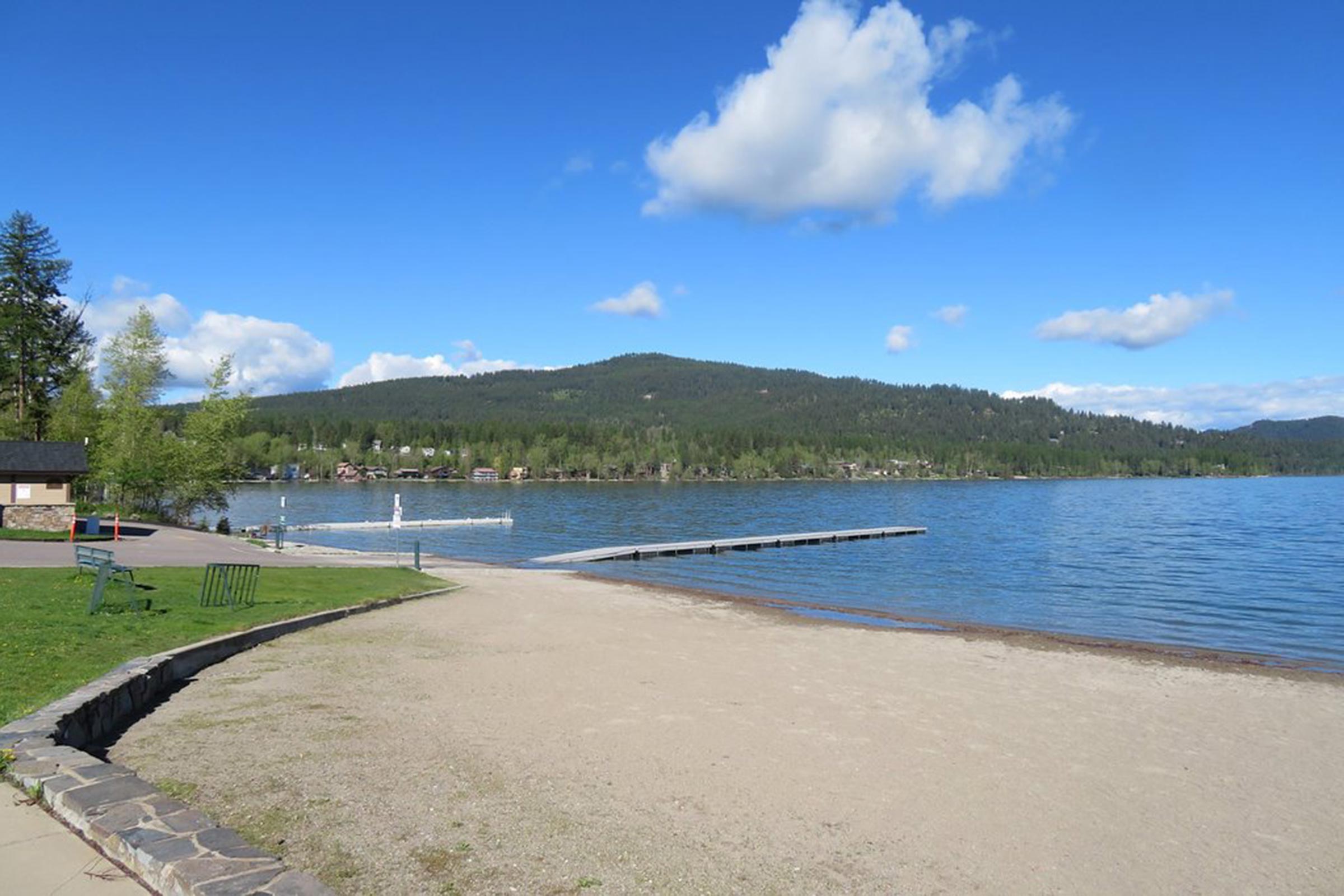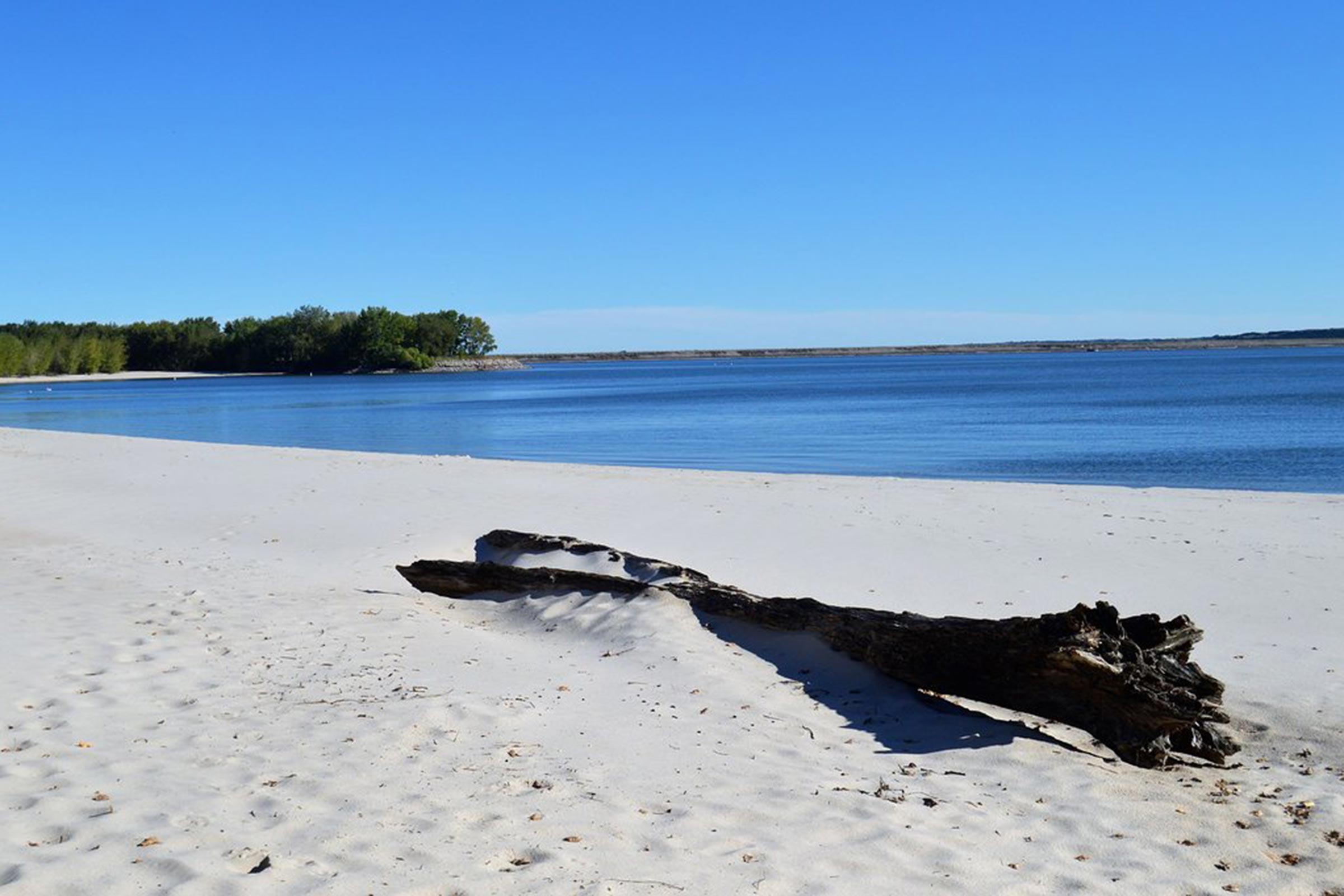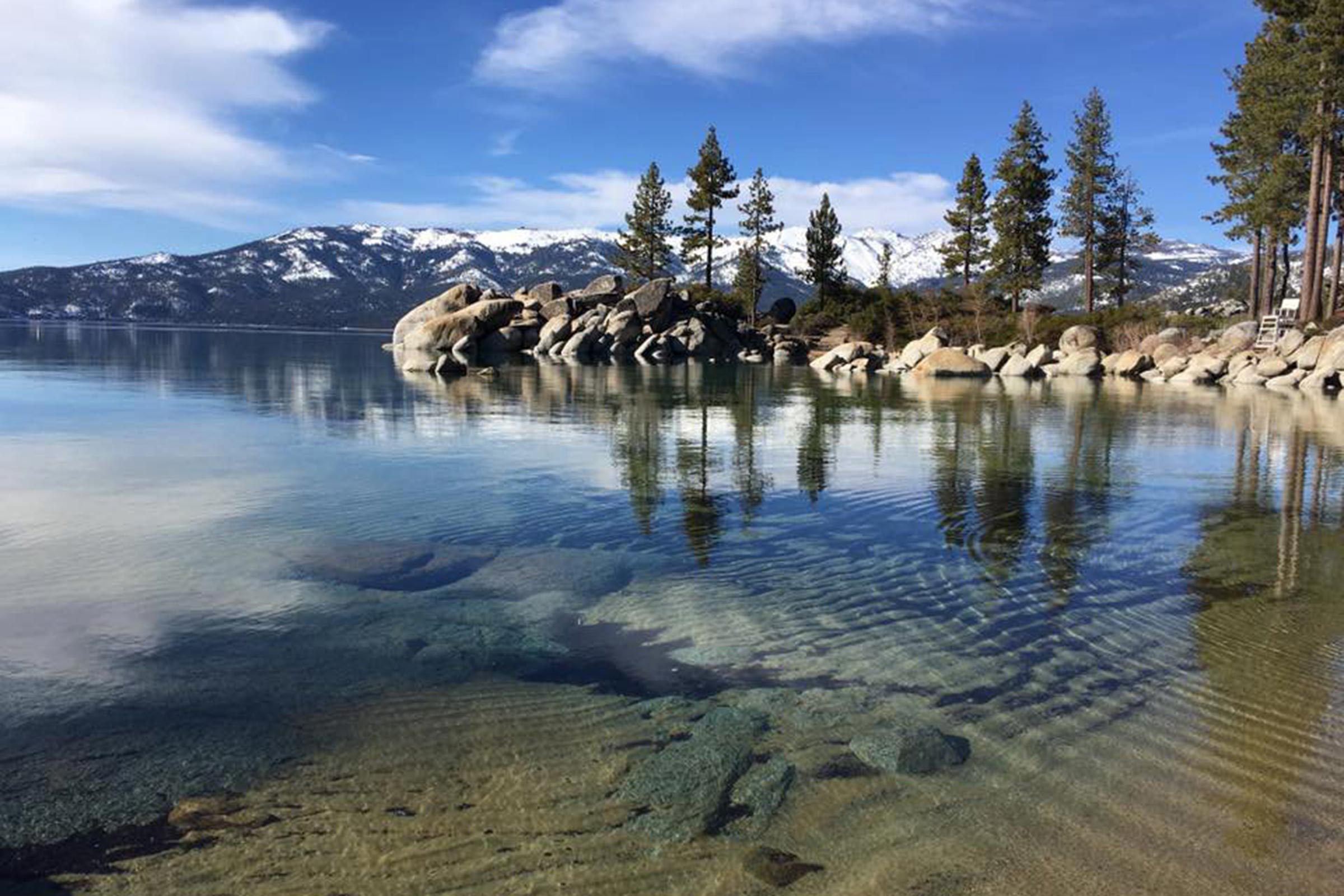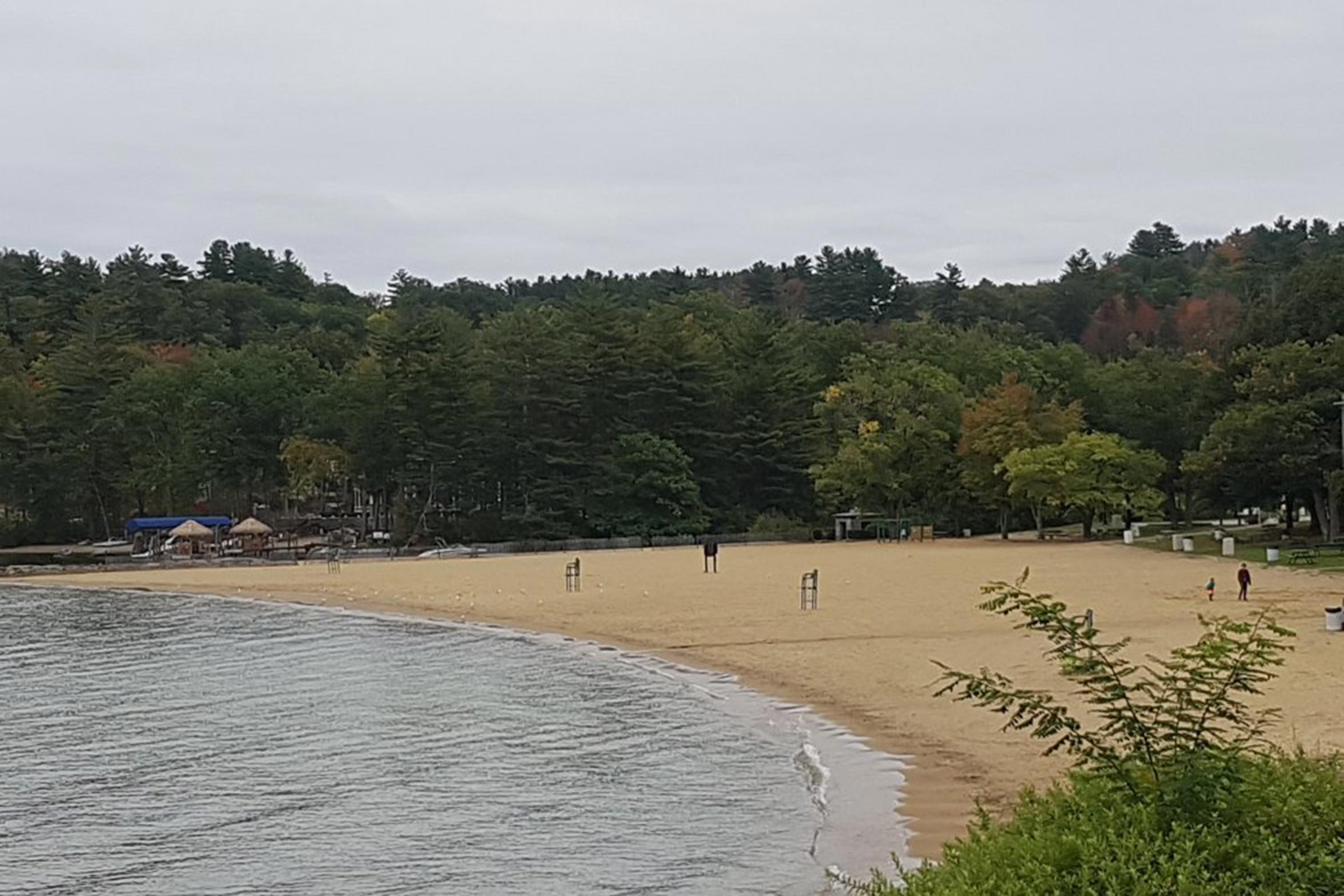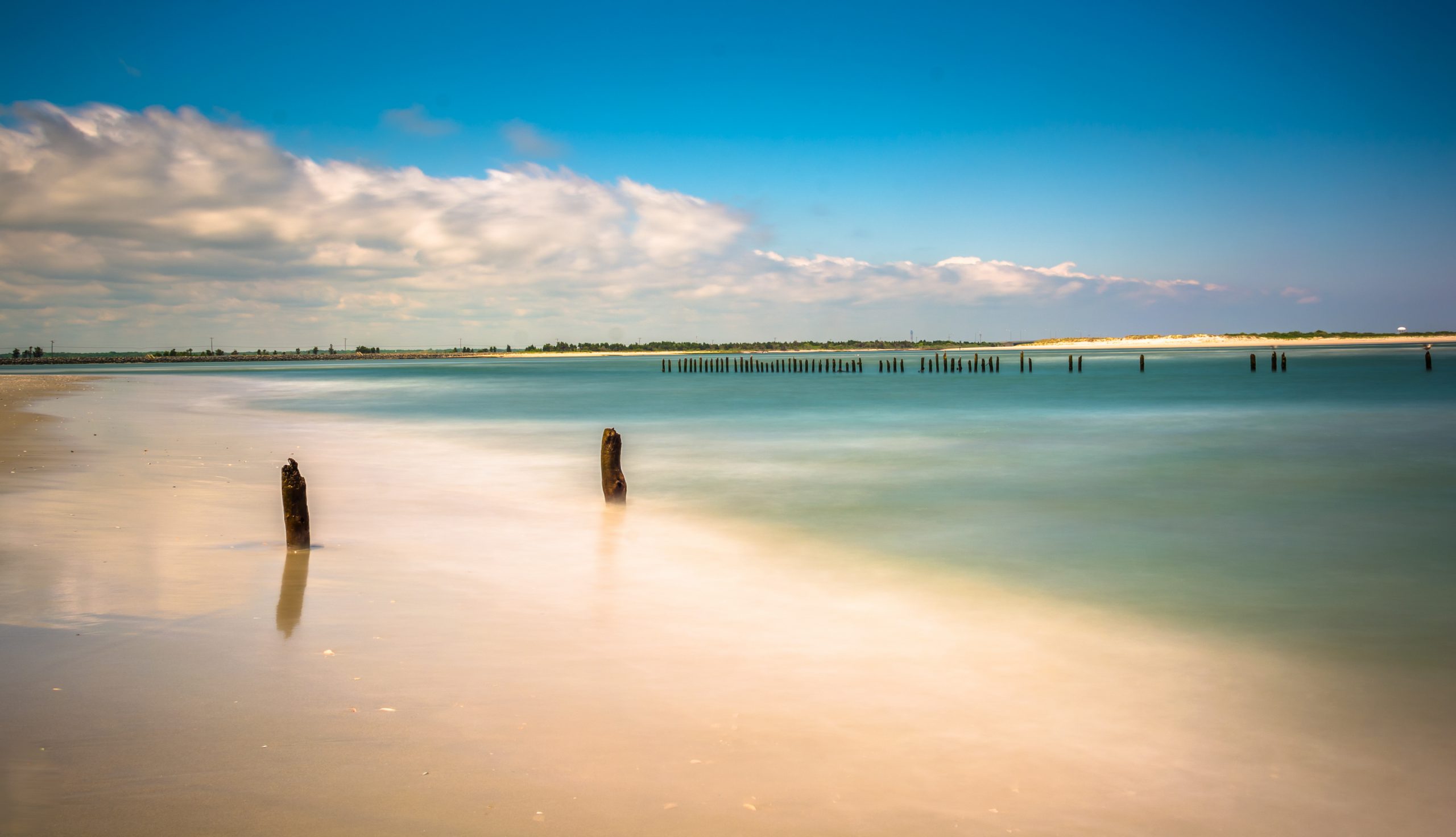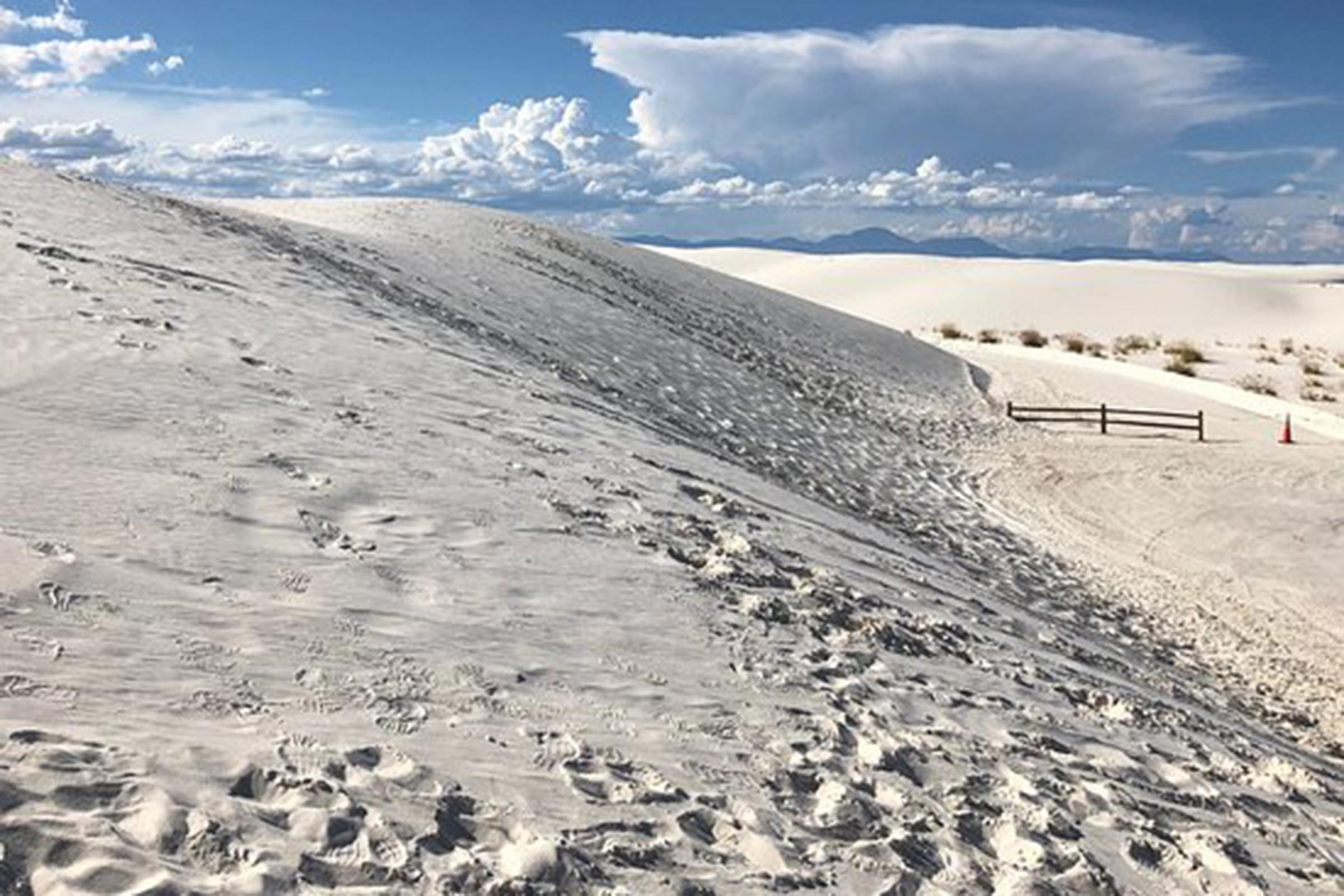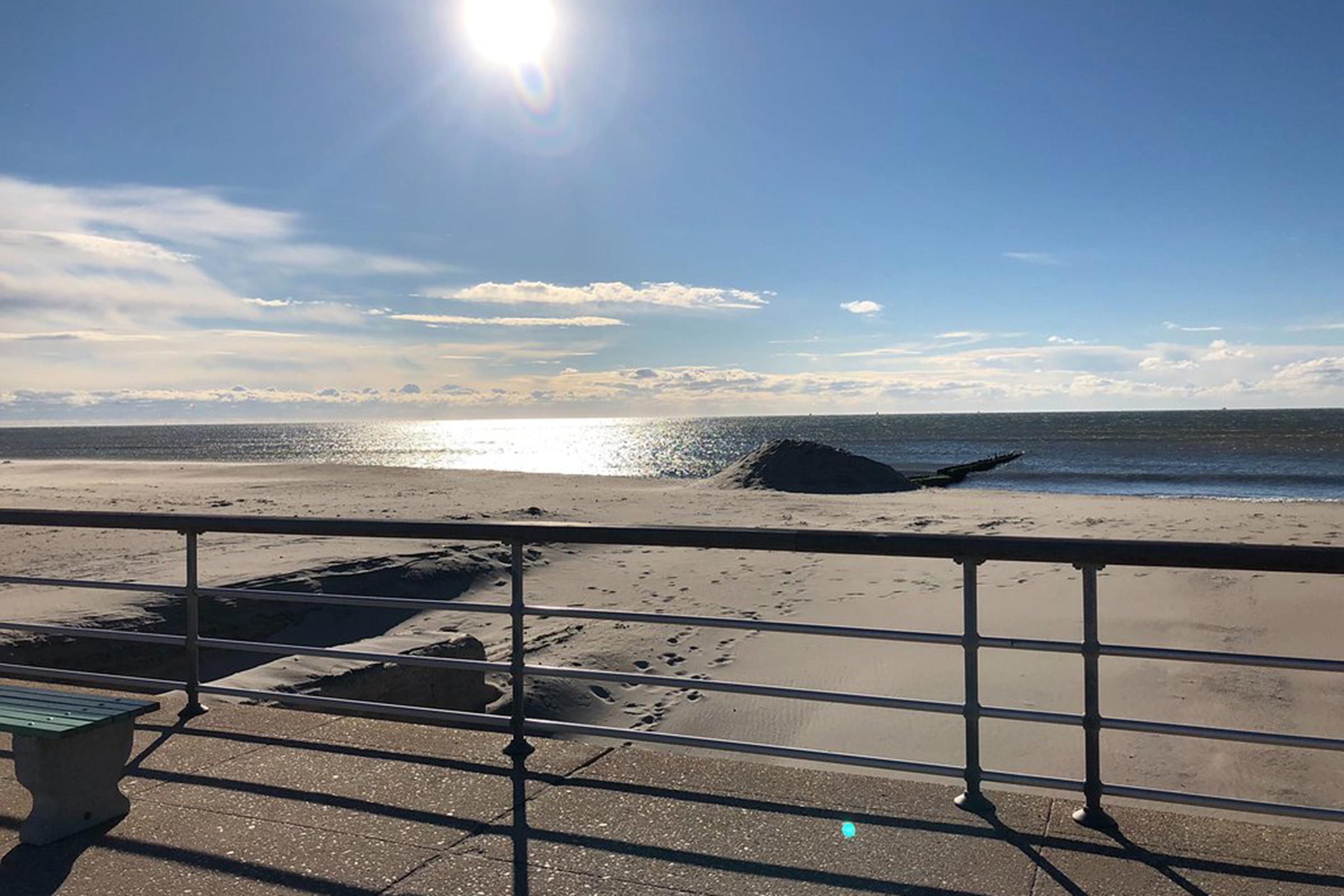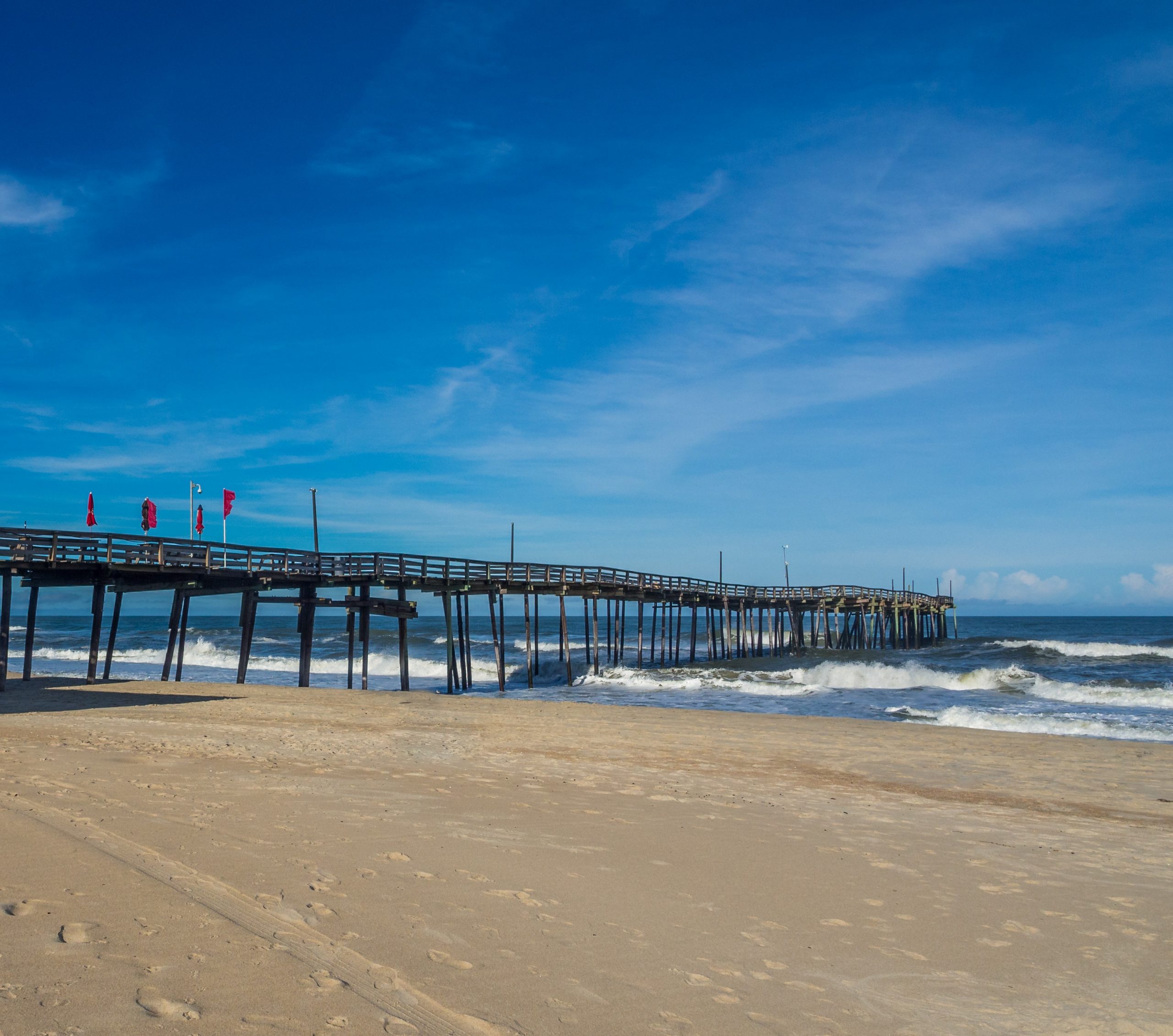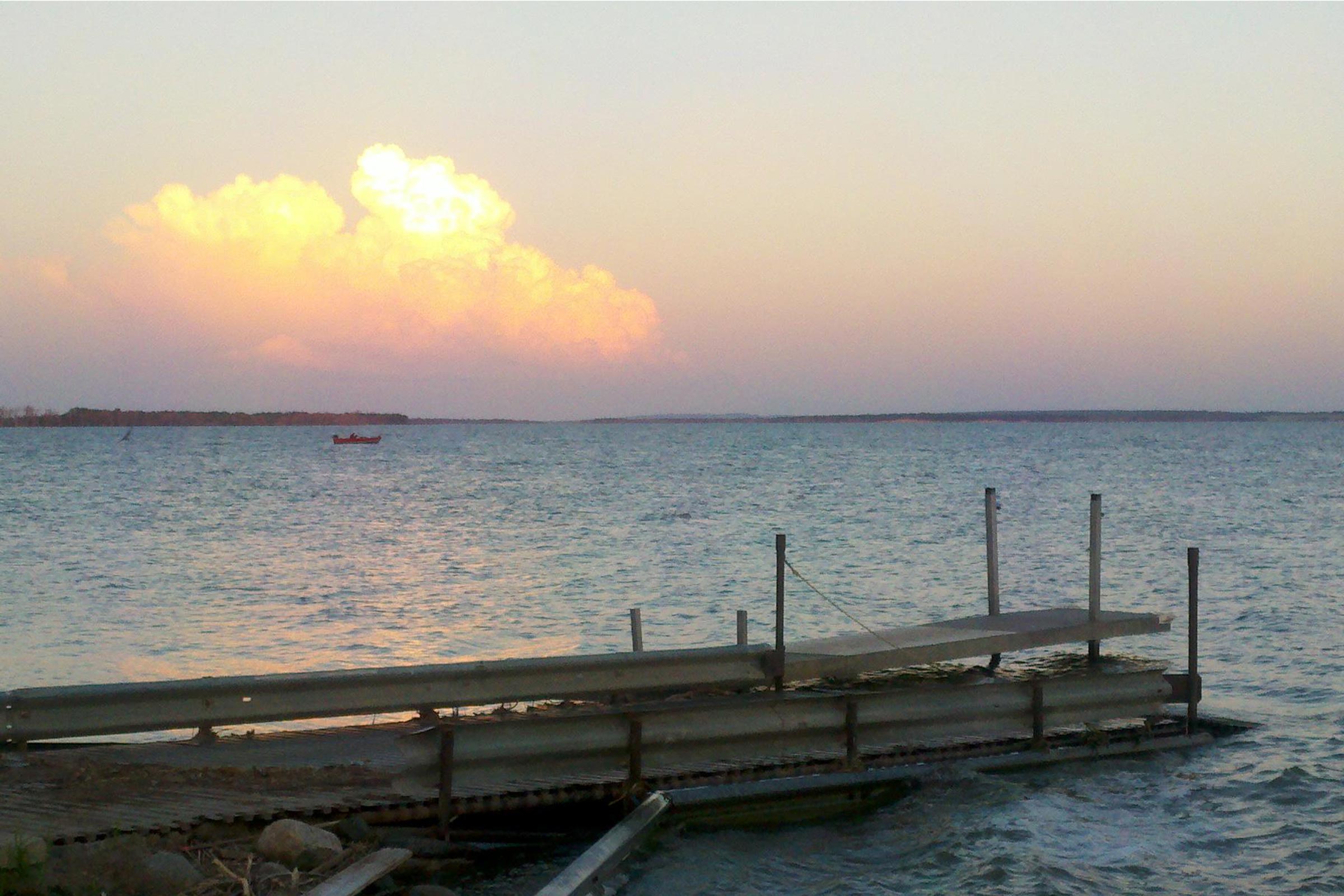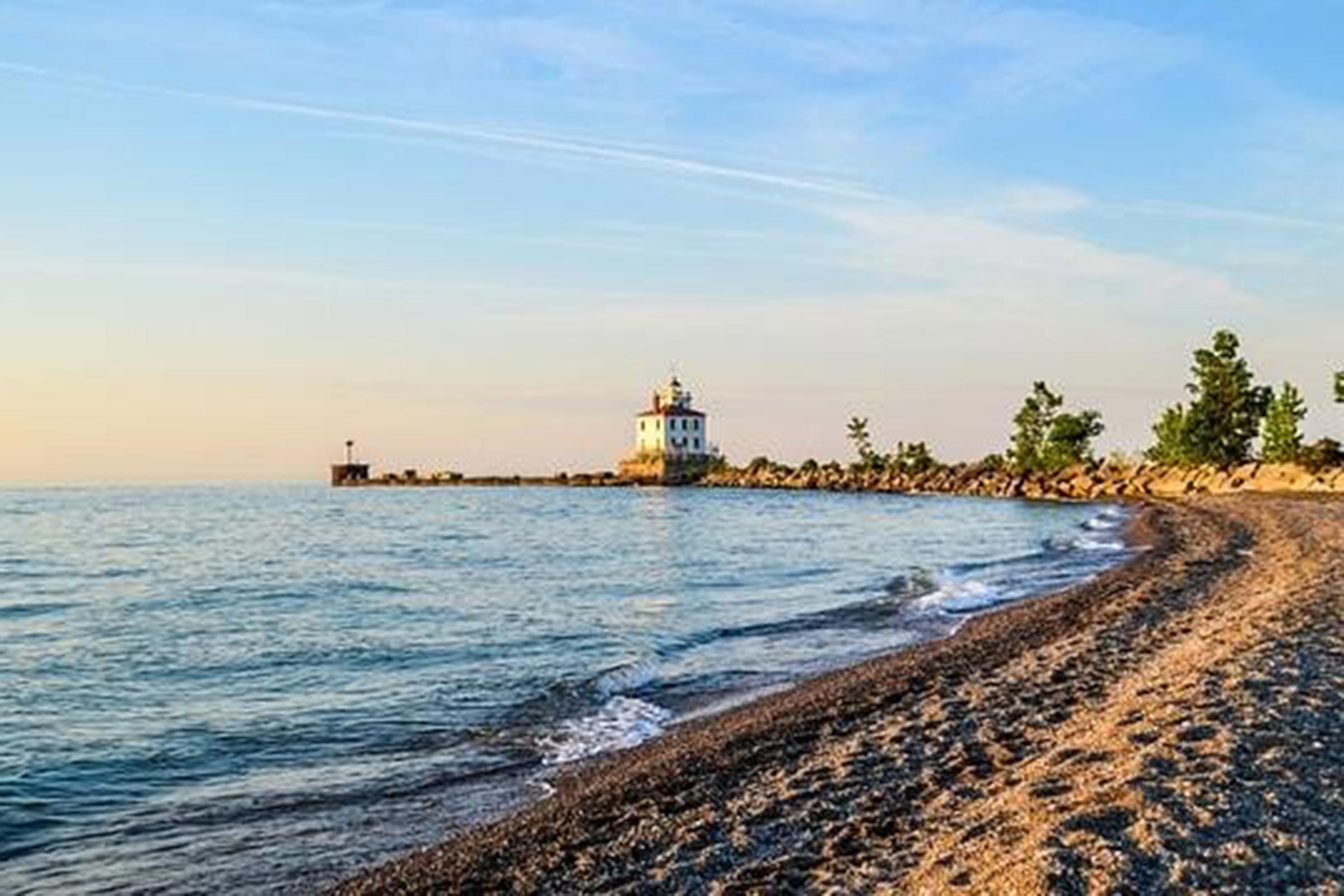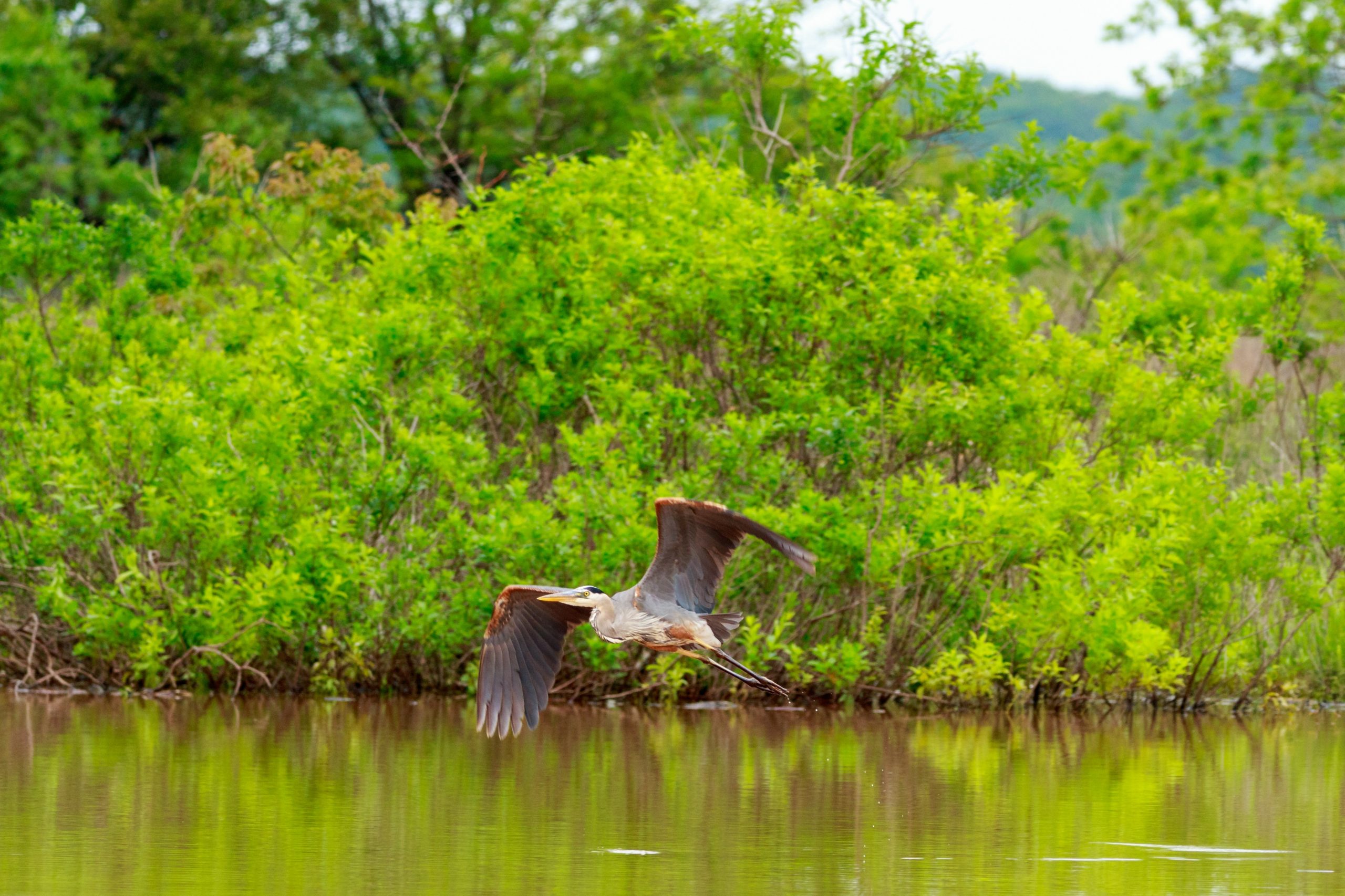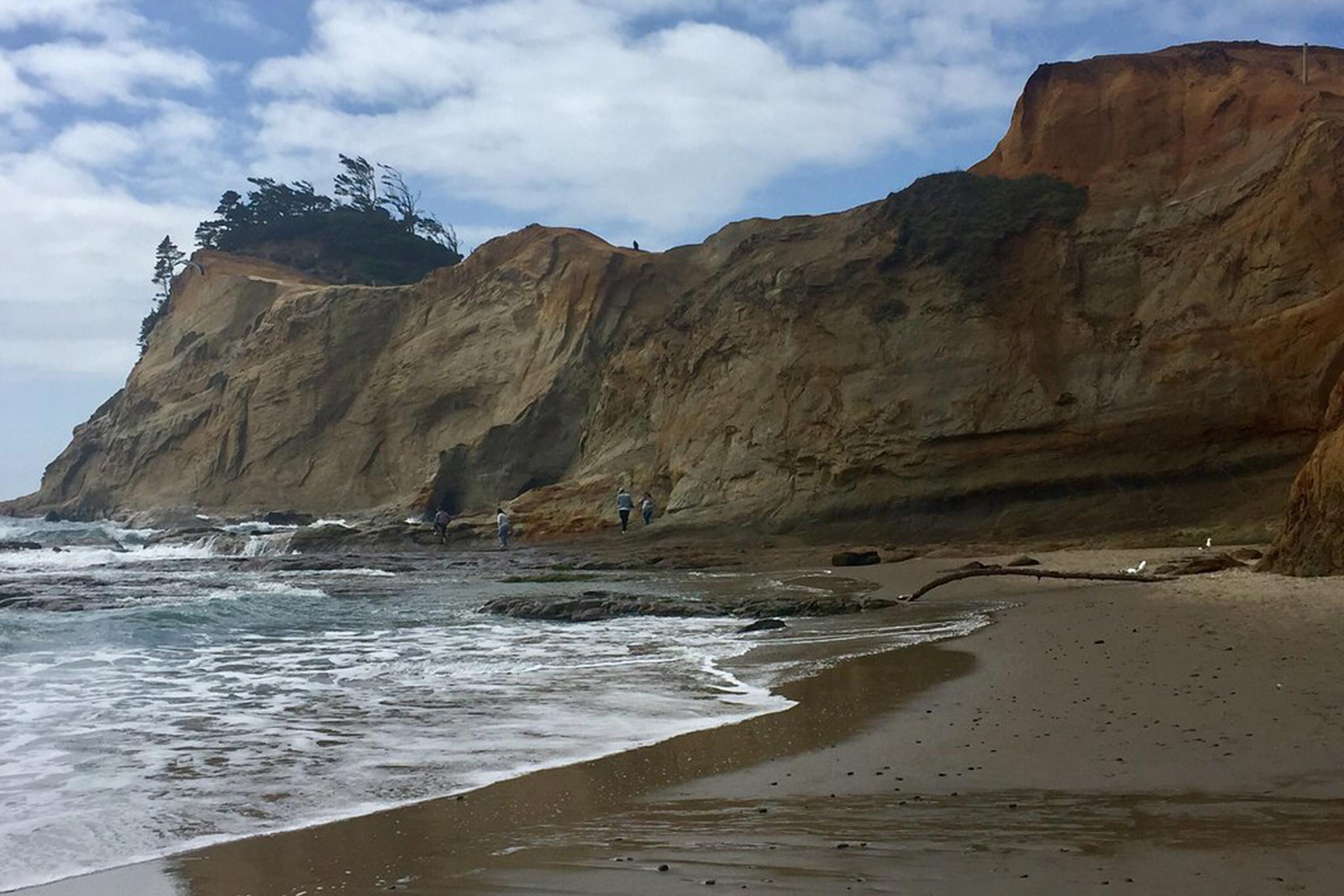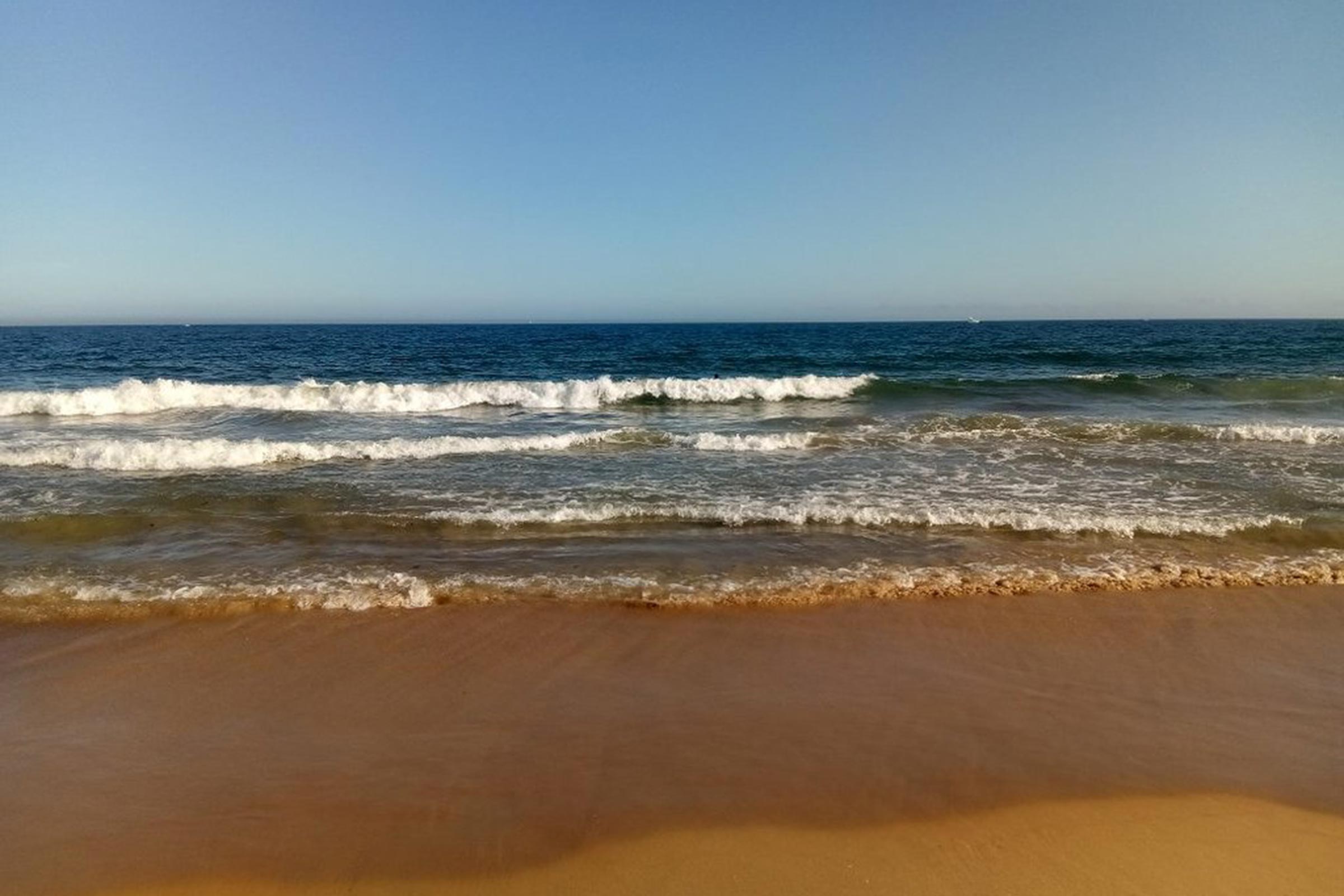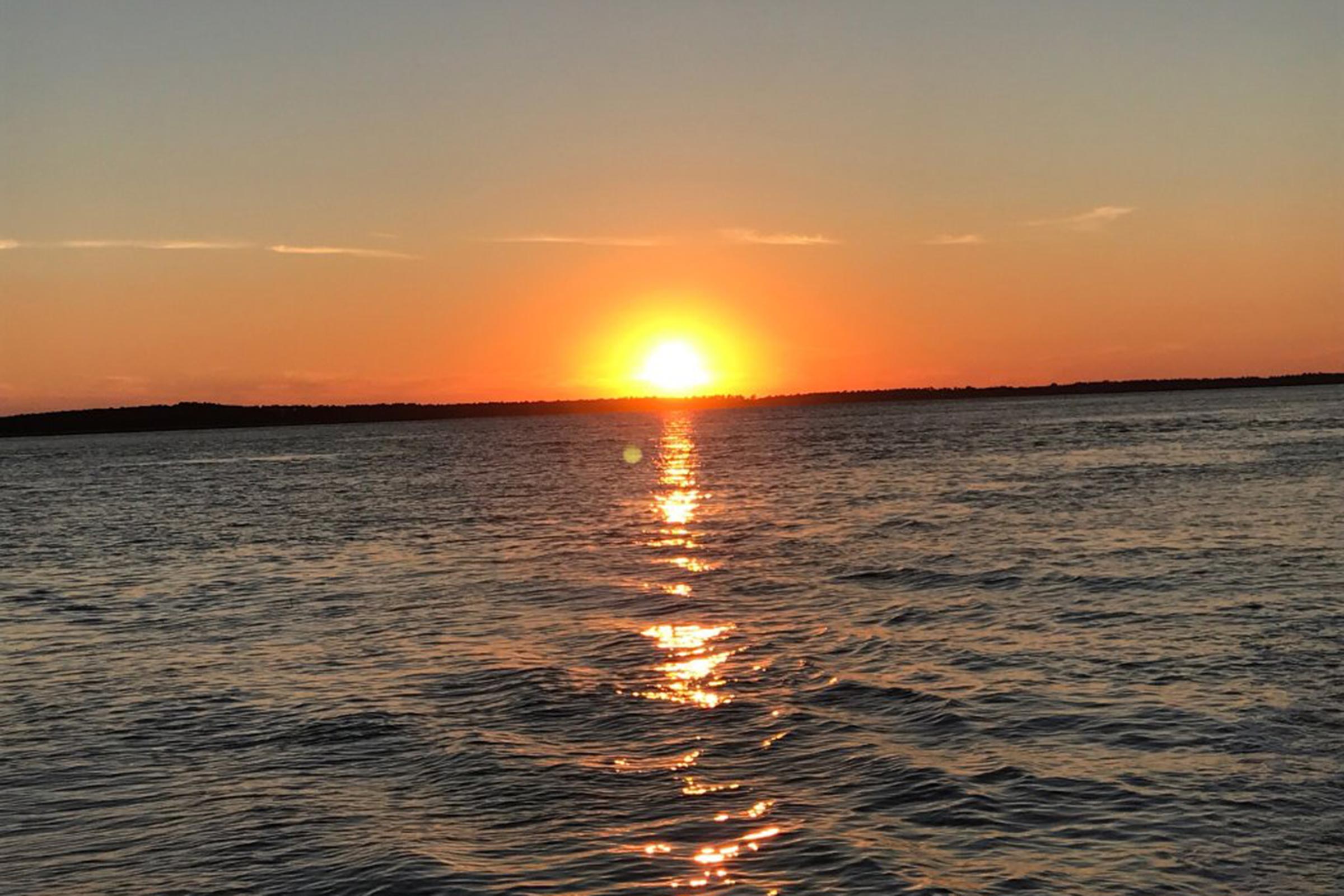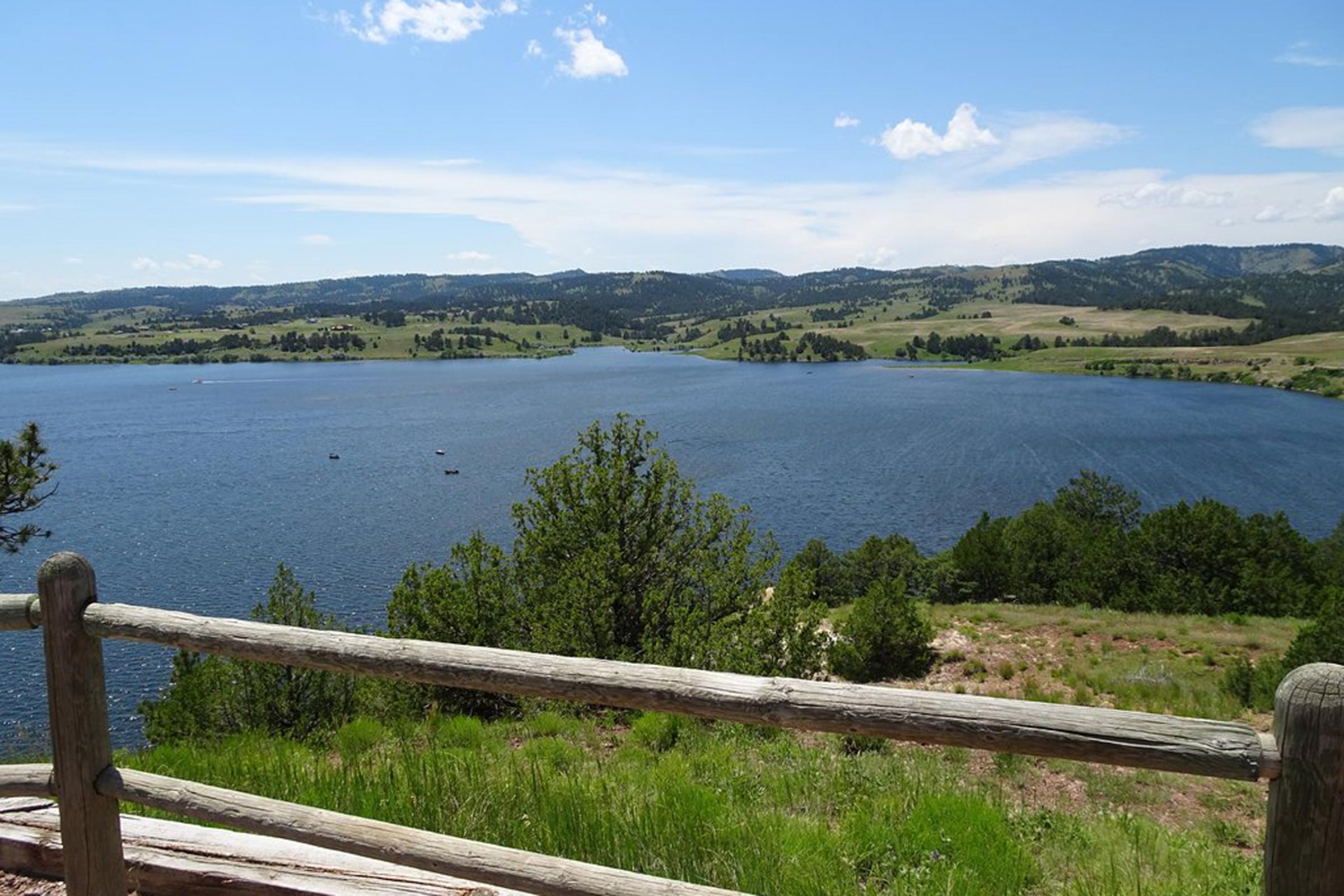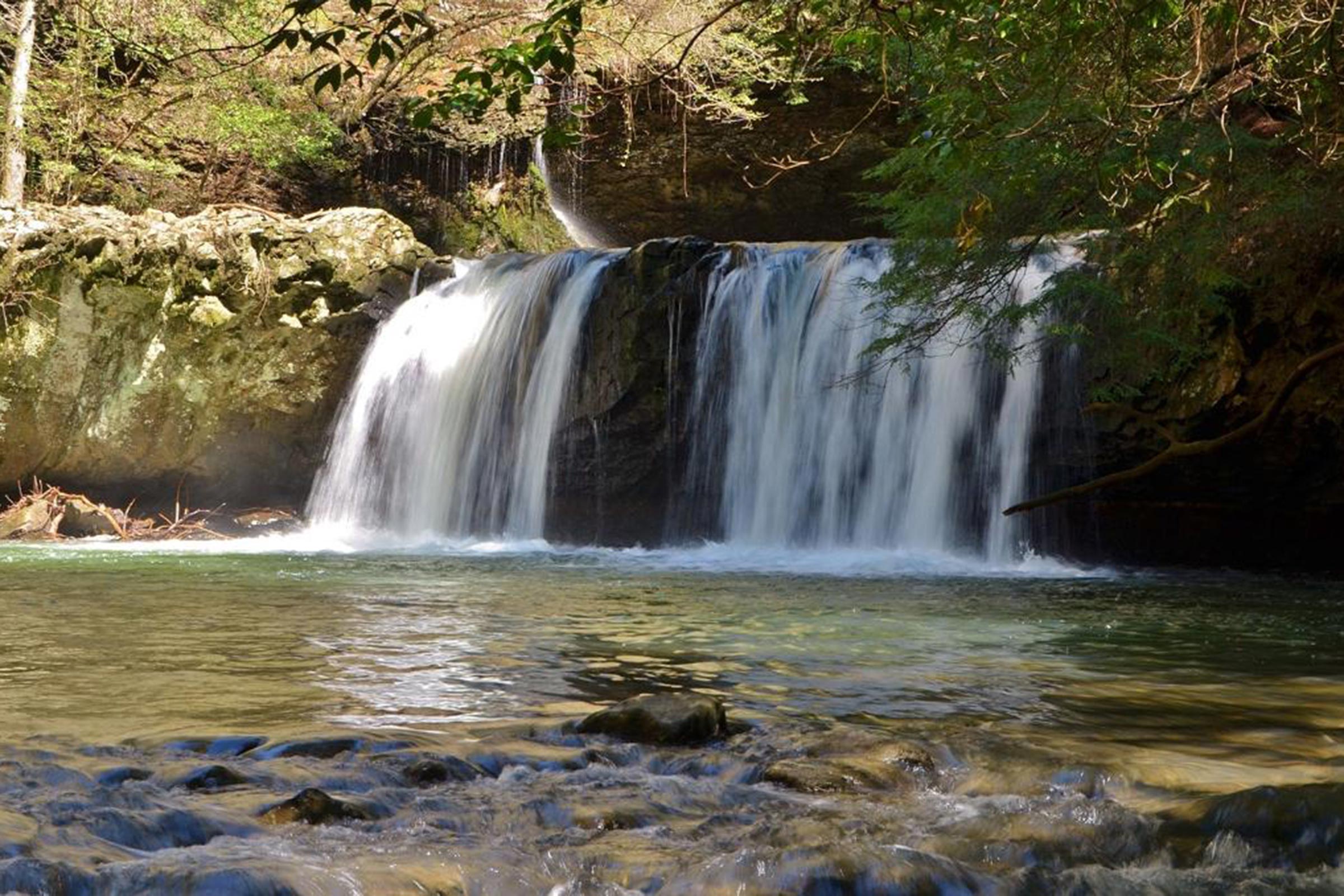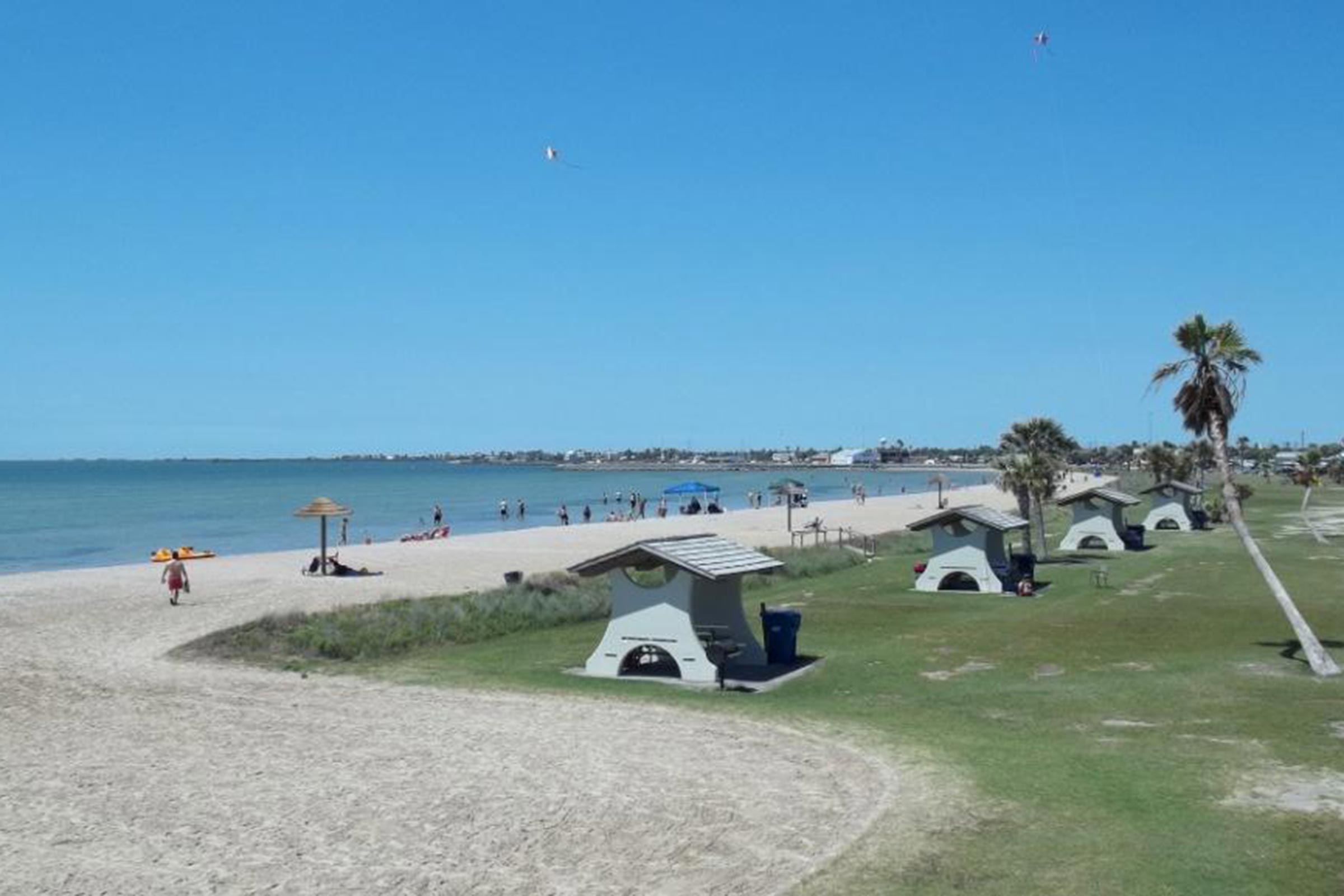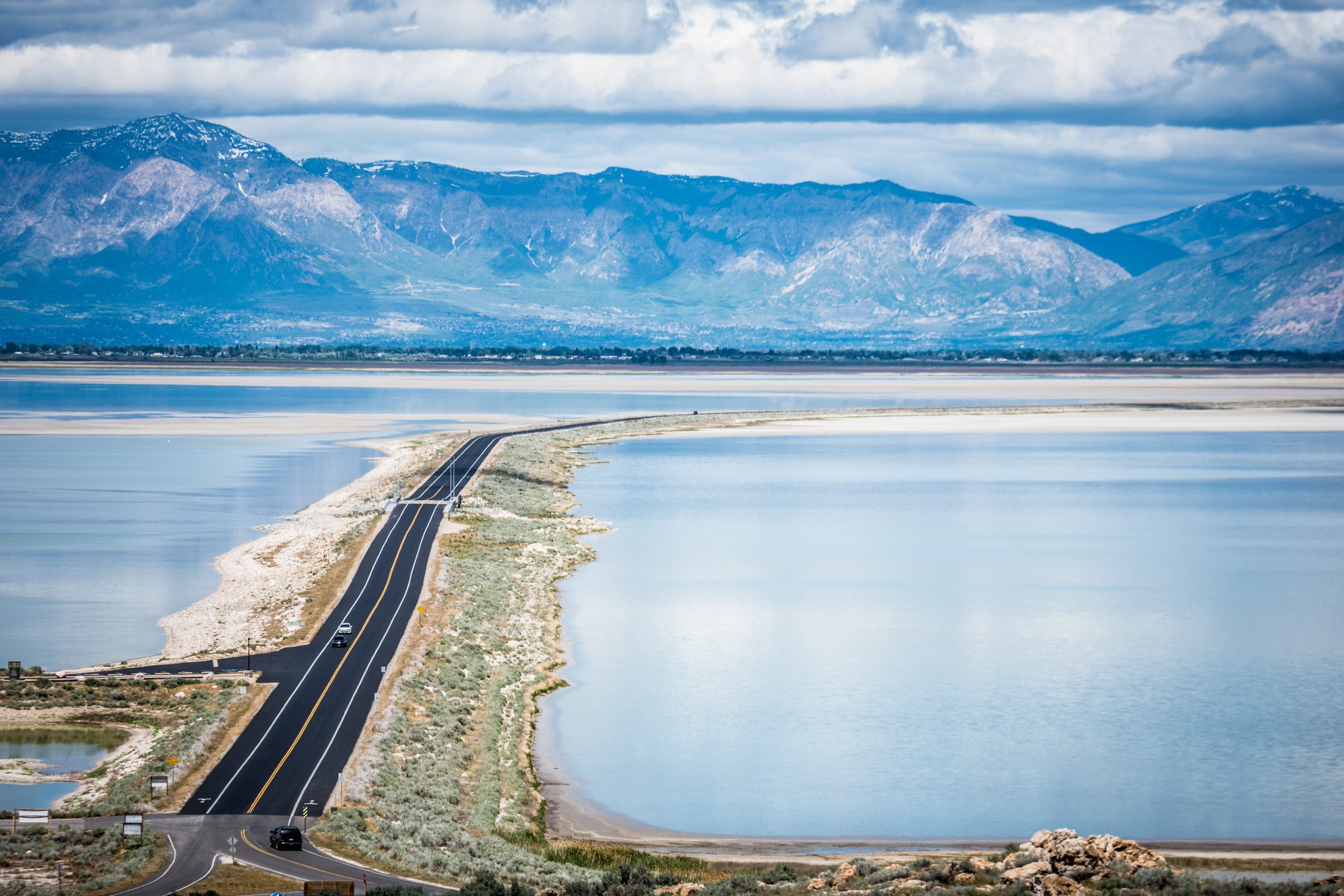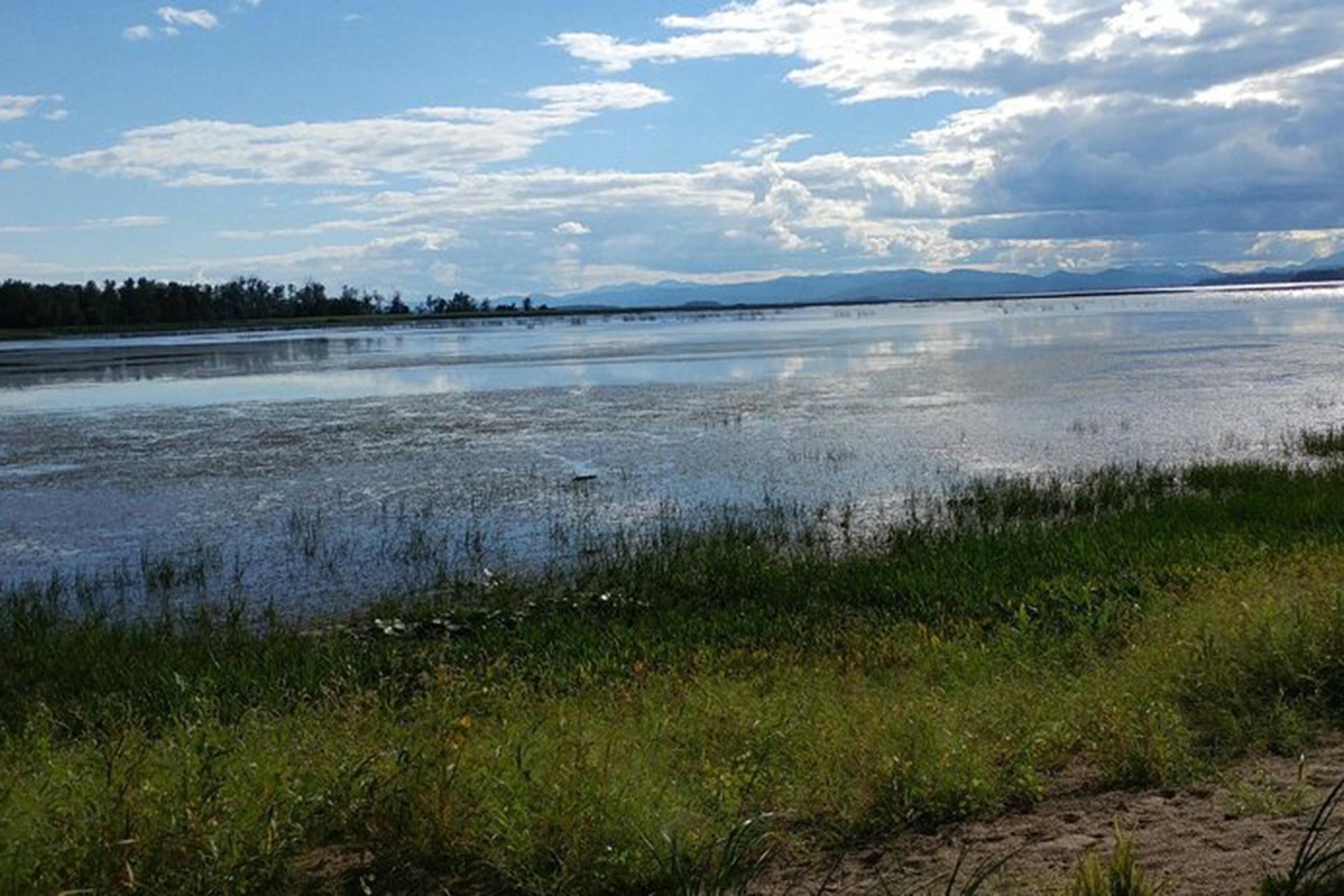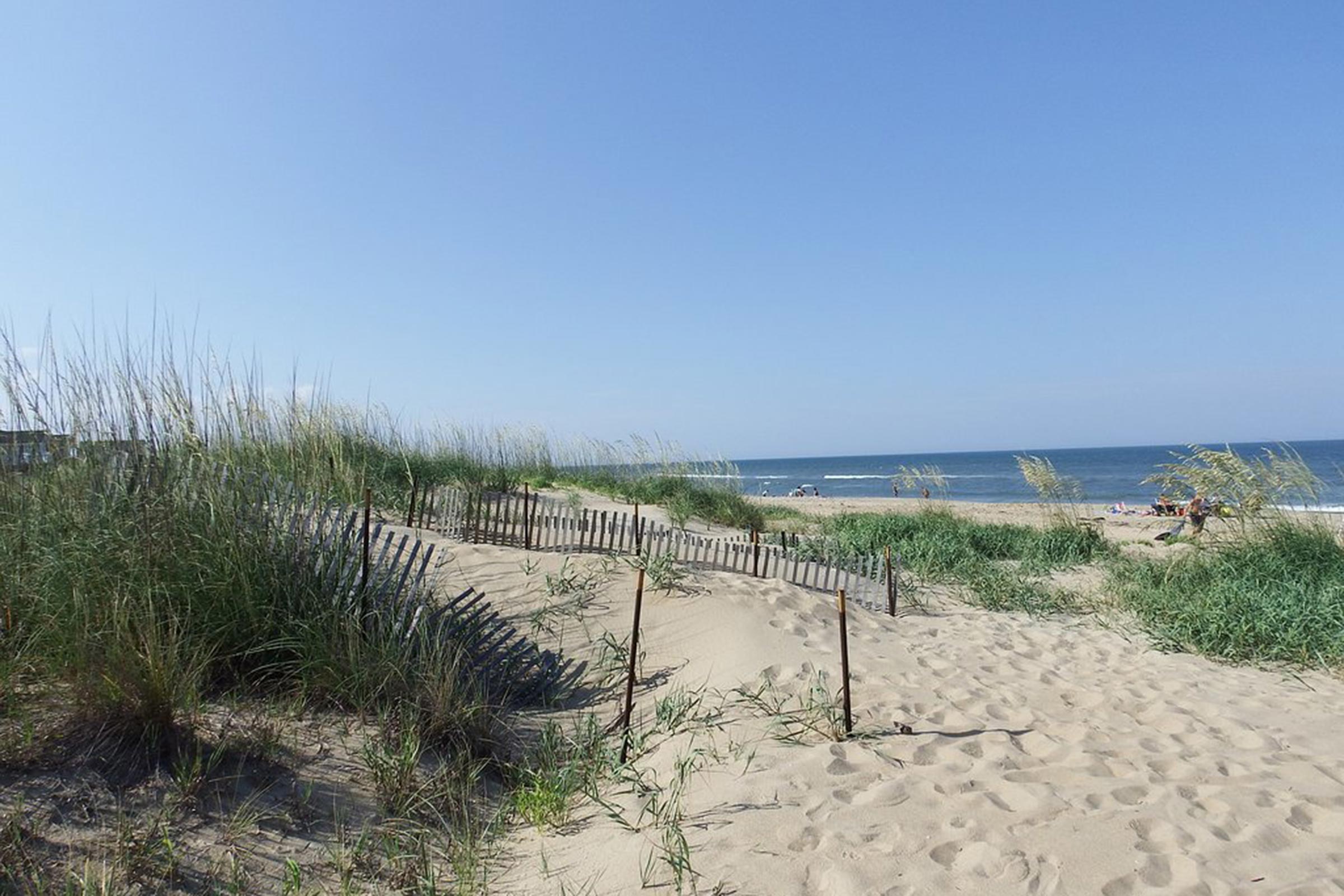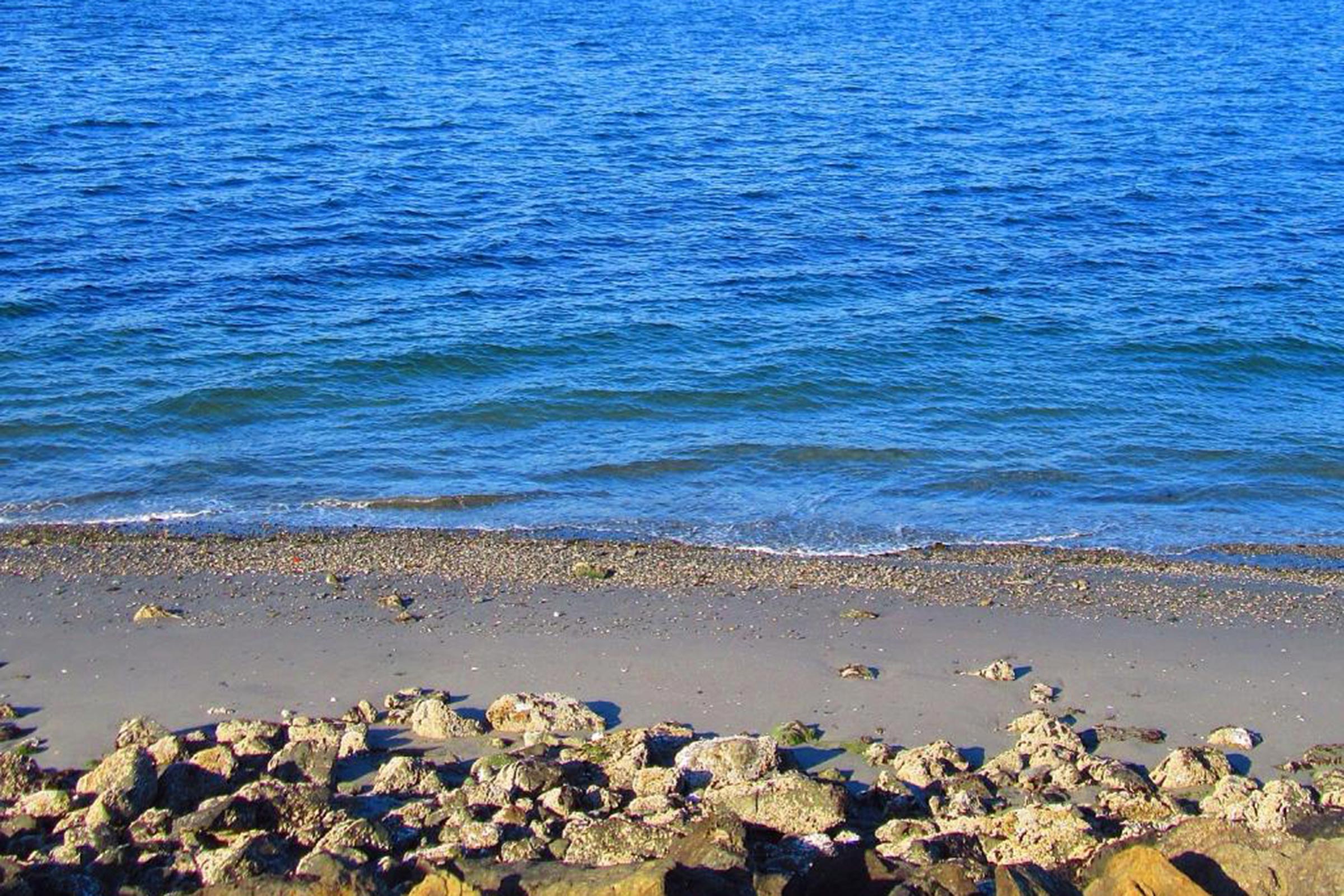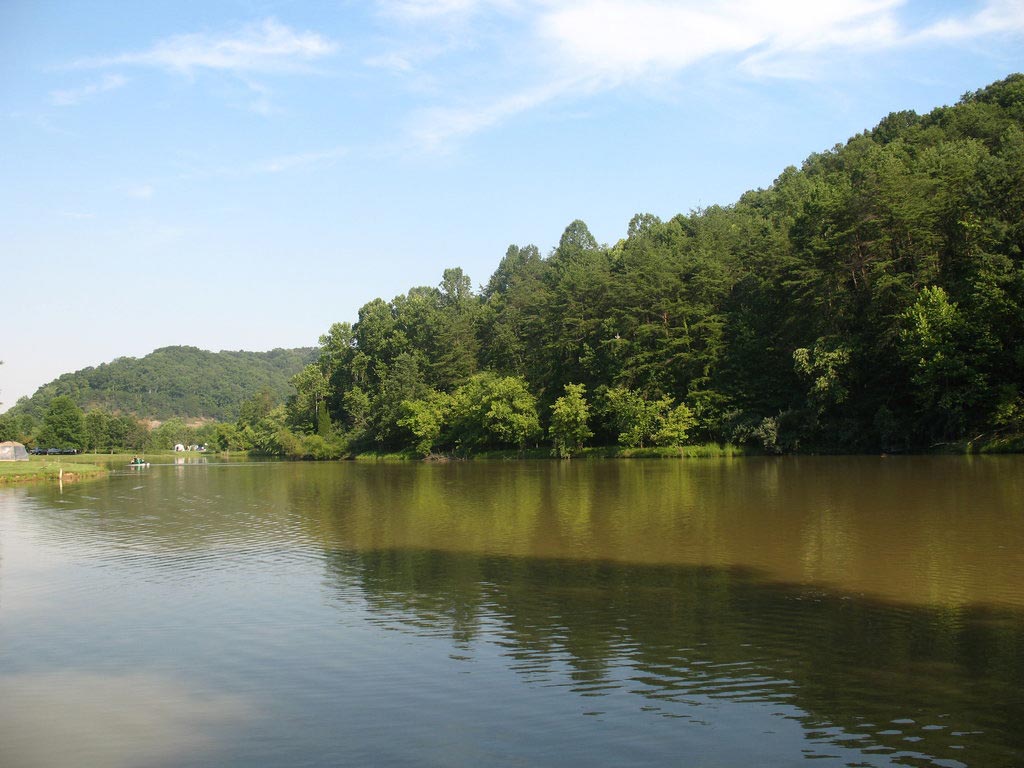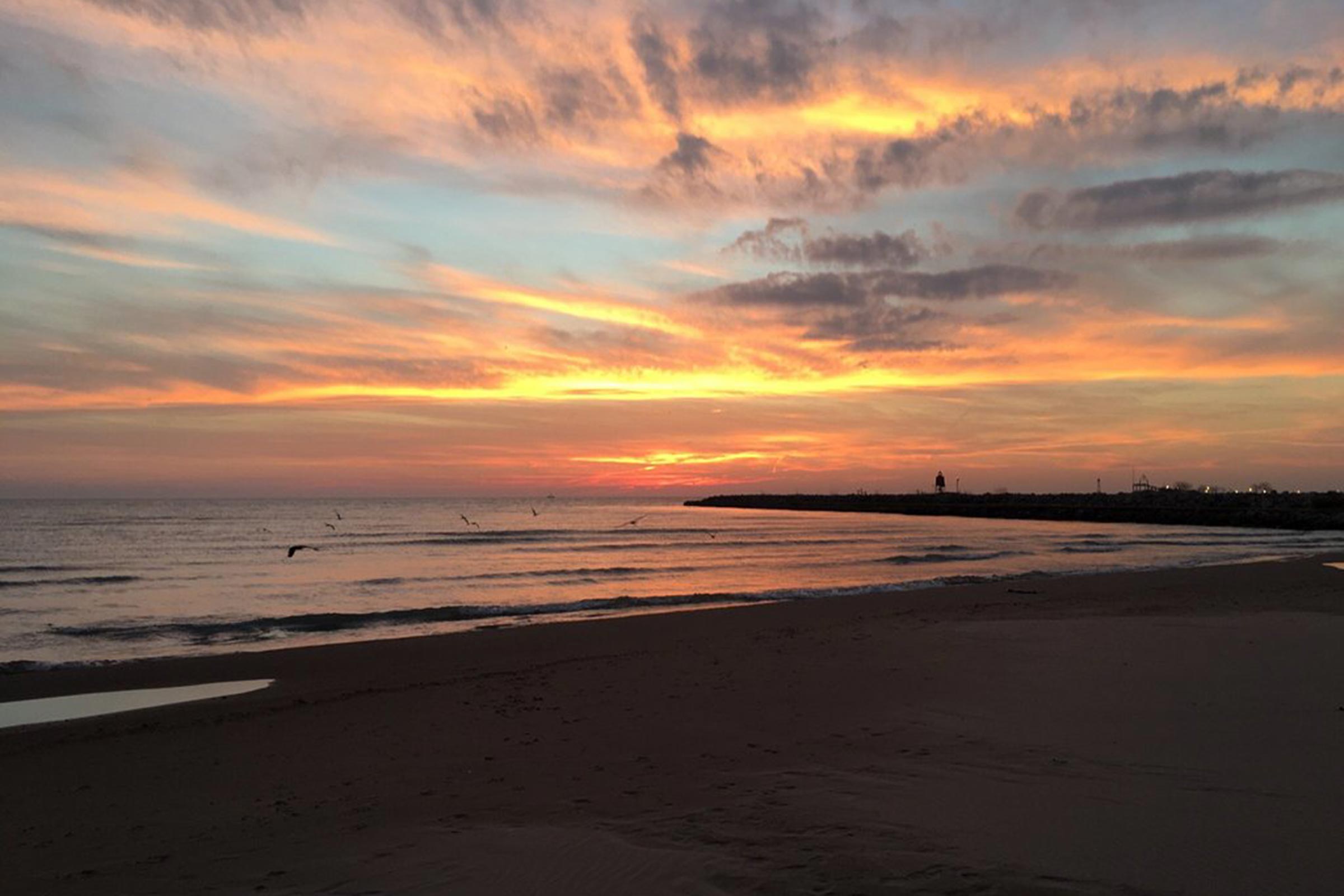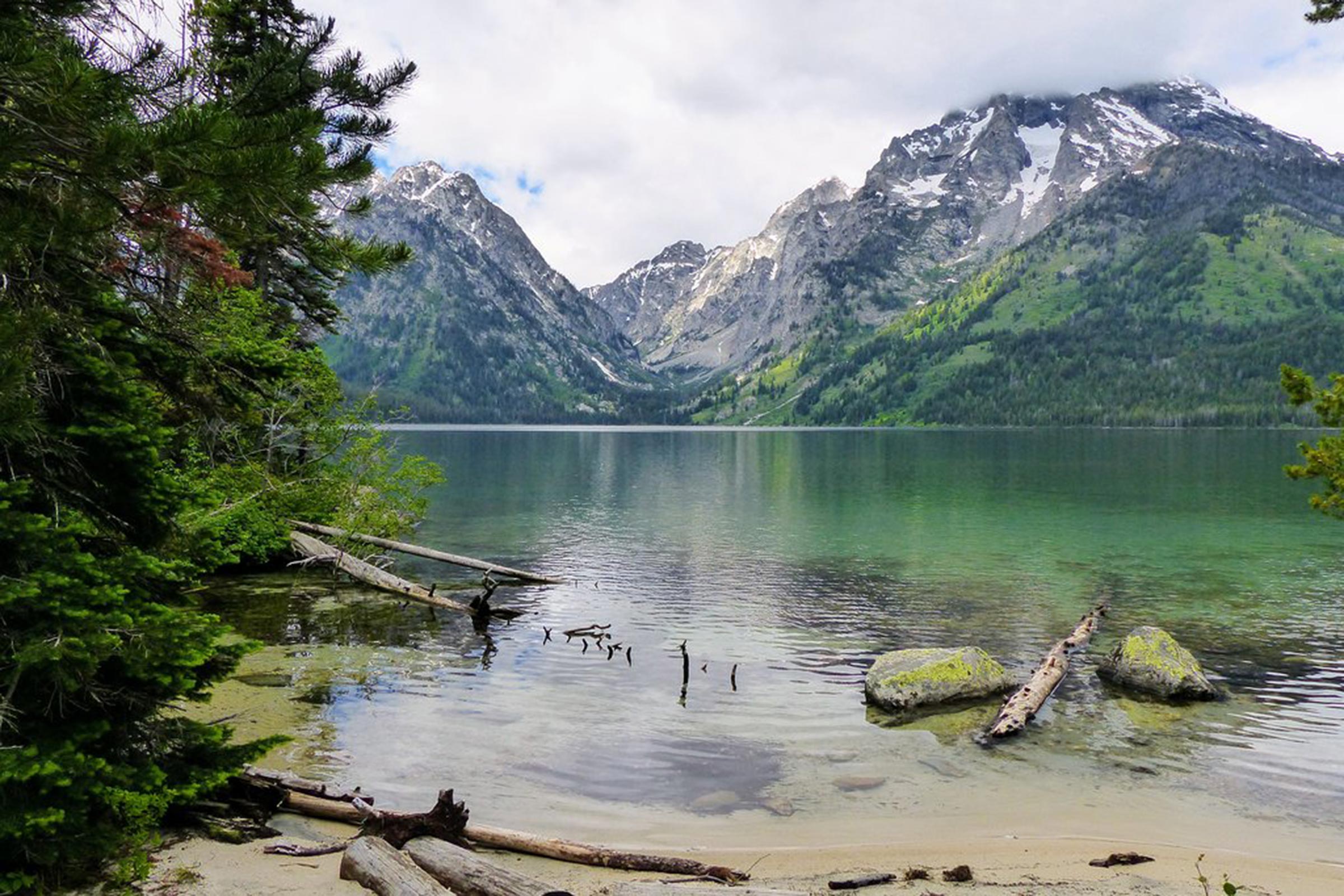 Surfin' USA
While you may not be able to actually surf at every single one of these beaches, it's pretty incredible that every state in the United States has something to offer in terms of sand, surf, and sun! Which beach is your next vacation spot? After, see if you know these 50 facts about the 50 states.
Alabama: Orange Beach
Not only is there an amusement park and arcade, the opportunity to catch marlin and red snapper on a fishing excursion, and a Ferris wheel, "one of the most distinctive attractions here is flyboarding. Other popular sports and activities at Orange Beach include sunset dolphin cruise, sailing, and diving down to the state's first deliberately-sunk ship wreckage," says The Crazy Tourist.
Book now
Alaska: Black Sand Beach, Barry Arm
Unlike any other beach in America, and possibly the world, Black Sand Beach is as advertised which makes it striking—but what makes it a supremely unique destination is the "water cascading down from the hanging glaciers, sea life playing among the icebergs, and a commanding view of Barry Arm," per Alaska.org. This Alaska beach is only a quarter-mile long but what it lacks in size it makes up for in icebergs stranded on the sand. Alaska isn't the only place with this special sand—here are 12 more stunning black sand beaches around the world.
Book now
Arizona: Rotary Beach, Lake Havasu
Lake Havasu is massive, famous, and a consistent spring break destination. Of all the beaches along this famous body of water between Arizona and California, the sandy beach of the Rotary Community Park is best, with a great green space, easy access to swimming, a trio of playgrounds, and sports parks for volleyball, bocce, and skateboarding.
Book now
Arkansas: Caddo Bend, DeGray Lake Resort State Park
Arkansas State Park's official website tempts visitors to Caddo Beach with the promise of a "sand beach perfect for family outings" and a "designated swimming area [that is] off limits to personal watercraft and boats." This popular spot less than an hour from either Little Rock or Hot Springs also has picnic tables scattered under the tree canopies to provide plenty of shade during your day at Arkansas's best beach. Don't forget to pack the best family beach games in your beach bag.
Book now
California: Treasure Island Beach, Laguna Beach
Basically, the entire left side of California is a beach so there's a sandy patch to suit every need. For our money, we love the idea of a west coast love story, high Hollywood drama, and a sliver of isolation in a busy world. Coastal Living describes Treasure Island Beach in Laguna this way: "glittering Pacific views, towering cliffs that provide a sense of complete seclusion, and a secret cove make Treasure Island Beach one of California's most romantic beaches." We couldn't agree more. Laguna is magnificent as are these 15 beaches worth visiting this year.
Book now
Colorado: Chatfield State Park, Littleton
Views of the Rocky Mountains, less than 30 minutes from Denver, 26-miles of biking and hiking trails, plus an abundance of water sports like jet skiing and paddle boarding help to make this beach Colorado's best. Bonus: there are hot air balloon rides lifting off from Chatfield and an off-leash dog park here too!
Book now
Connecticut: Hammonasset Beach State Park, Madison
Bigger isn't always better, but in tiny Connecticut, the best beach is indeed the biggest. Stretching two miles along Long Island Sound, this pristine beach features a boardwalk, concession stand with dog-friendly seating in the shade, a kayak launch point, and environmental programs for all ages offered by Meigs Point Nature Center. The state park has 5,000 campsites available and there's a Hilton with beach access on-site. Find out if Hammonasset's boardwalk makes our list of the best beach boardwalks in America.
Book now
Delaware: Rehoboth Beach, Rehoboth Beach
Kid and LGBTQ friendly, clean, and quaint, with copious amounts of nearby outlet shopping, an outstanding restaurant and bar scene, and a stellar boardwalk all combine to make this iconic Delaware Beach the best in the state. The most famous places aren't always the best but in Delaware, Rehobeth shines. Rehoboth is ideal for kids, here are 10 things all parents need for the perfect family beach day.
Book now
Florida: Lido Key Beach, Sarasota
With St. Armand's Circle's elegant shopping and restaurants just behind it, Lido Key's is Florida's cosmopolitan Gulf Coast beach choice thanks to soft sand, gentle waves, and a low-key family-friendly vibe. While not as well-known as South Beach or Clearwater, Lido and Sarasota itself earn high marks for charm and hospitality, just like these other Florida beaches locals want to keep secret.
Book now
Georgia: Mid Beach, Tybee Island
This unspoiled beach on the most northern of Georgia's barrier islands offers visitors a legendary fort, lighthouse, resorts, and nearly endless outdoor recreation. Of course, the beach itself is the star! Bring buckets and shovels because the sand of Mid Beach is ideal for castle construction.
Book now
Hawaii: Waimea Bay Beach Park, Oahu
It is difficult to pick a "bad" beach in Hawaii and picking the best one is more a matter of taste than anywhere else in the United States. Travel and Leisure tempts visitors to Waimea Bay Beach, writing "one of the island's most famous big-wave surfing beaches is set along the dramatic, less-developed north shore of Oahu." Whether you surf or sunbathe, spending time here during the winter months to see and photograph the massive the swells being tamed by pros, sounds absolutely amazing. What American beach is better than any in Hawaii?
Book now
Idaho: Sandy Point, Lucky Peak State Park
Located only ten minutes from Boise, this serene state park beach is a haven for families with little kids because of zero waves and lots of inflatable tubes thanks to no boating allowed. The shallow water won't please thrill seekers but if you have a toddler in Idaho you'll be happy because as HuffPost says, "Sandy Point's sandy beaches, shallow water, on-site bathrooms, grills, and picnic tables make it easy to spend the day here."
Book now
Illinois: Oak Street Beach, Chicago
A North Side, urban beach that's swimming amidst the skyline but not swimming with tourists almost sounds too good to be true, but Oak Street Beach accomplishes it most every summer day. Located a stone's through from Michigan Ave, off of Lake Shore Drive, this calm oasis in the Second City, has bars and restaurants nearby, as well as paths for running and biking, and a million dollar view of Chicago.
Book now
14_IowaAwaysis-ParkStorm-Lake
Indiana: Dunbar Beach, Indiana Dunes National Park

America's newest national park offers some of the best beaches in the entire National Park Service. While West Beach has been named one of the ten Best in the United States and Lake View has picnic shelters (the only beach in the National Park Service that does) and of course a great view, Dunbar Beach is our pick as Indiana's best thanks to smooth sand, seclusion, and history. The historic Century of Progress homes, which were built for the 1933 World's Fair to showcase modern architectural design and new technology, are located near Dunbar.
Book now
Iowa: Awaysis Park, Storm Lake
The Des Moines Register denotes Awaysis Park as "one of Storm Lake's must-see beaches." This is because the land-locked state's best beach, located a little over one hour from Sioux City and two-and-a-half from the capital, "includes a swimming beach, picnic area, and iconic lighthouse," adding that "there's the newly redesigned Kolb Gardens, walking trails, restrooms, and concessions."
Book now
Kansas: Kanopolis Lake, Kanopolis
According to Legends of Kansas, "Many millions of years ago Kansas was covered with a warm shallow sea, which left behind limestone and Dakota sandstone deposits from aquatic life, as well as many sea creature fossils and sharks teeth as evidence. Prehistoric wildlife such as woolly mammoths and mastodons migrated the upper reaches of the river valley along with varieties of vegetarian dinosaurs." Today, this serene lake in a state park about two hours from Wichita features "a full-service marina, swimming beaches, picnic areas, and cabins, as well as trails for horseback riding, mountain biking, and hiking."
Book now
Kentucky: Buckhorn Lake, Buckhorn
USA Today ranks the beach at Buckhorn Lake in Eastern Kentucky, about two hours from Lexington, highly because, "swimmers and sunbathers flock here from Memorial Day to Labor Day" to swim but also for rental pontoon and fishing boats. There's also a "lakeside bathhouse, changing rooms and showers as well as a guest-use marina open from April through October."
Book now
Louisiana: North Beach, Lake Charles
You probably know Louisiana is on the Gulf of Mexico, but you probably think of the French Quarter and Mardi Gras, not of a beach getaway when considering a trip to the bayou. The state has 26-miles of beachfront real estate, but the best beach is on a lake inland. Travel and Leisure notes that "North Beach is the only inland white beach between Texas and Florida. While it's easily accessible off I-10, this urban-friendly beach still maintains its natural beauty."
Book now
Maine: Crescent Beach State Park, Cape Elizabeth
The Guardian ranks this mile of oceanfront perfection as the best beach in Maine thanks to gentle waves, easily accessible bathrooms, the safety of lifeguards, and a snack bar with picnic area in the shade. They also note that the Inn by the Sea is only a short walk away from the sand for refined beach eats like the ubiquitous Maine lobster roll. Thanks to lifeguards, there's little to fear at Crescent Beach but these are the most dangerous beaches in the world.
Book now
Maryland: North East Beach Area, Elk Neck State Park
For the polar opposite beach experience of hectic Ocean City, head to this tranquil state park near Elkton, halfway between Philadelphia and Baltimore. Livability.com points out that there's a lighthouse to go along with "a nice beach with shallow, warm water perfect for a day of floating in the Chesapeake Bay. Plus, there are bathrooms, showers, a convenience store, picnic tables, a playground." Sounds like summertime heaven to us. Sand and water aren't friendly to phones, here's how to protect your device during your next beach vacation.
Book now
Massachusetts: M Street Beach, Boston
Nicknamed "Southie Beach" which pays homage to this neighborhood of Boston as well as giving a nod to Miami's famous South Beach, expect to see M Street Beach filled with beautiful young people playing corn hole and spike ball when not showing off their slim tan lines while lying flat on beach towels. For tiny tots, check out the family-friendly version of the M Street Beach at the Curley Community Center with picnic tables and umbrellas, free Wi-Fi, and beach games, all for just a $5 annual membership.
Book now
Michigan: Grand Haven State Park Beach, Grand Haven
People flock here, to the western edge of the state along picturesque Lake Michigan, for a classic All-American beach holiday. There's a lighthouse, boardwalk, lots of soft sand, and pleasant Great Lake water. Bonus points for being a short jaunt into town just about one mile away, and the 20-miles of shoreline accessible via a running and biking trail to visit the neighboring community of Holland, with its Dutch-inspired windmills and tulips. The $9 per day park fee ($11 annual for Michigan residents) is a small price to pay for idyllic summertime fun. Grand Haven is best in summer but here's your perfect beach vacation for every month of the year.
Book now
Minnesota: Lake Itasca State Park, Lake Itasca
The good people of the north lucky enough to call the Land of 10,000 Lakes their home are not starved for beach options, but we think that the headwater of the mighty Mississippi River some three and a half hours from Minneapolis is where it's at for swimming, kayaking, fishing, hiking, camping, and a bit of cool history. The Lake is also home to "Minnesota's Own Resort," the historic Douglas Lodge.
Book now
Mississippi: Front Beach, Ocean Springs
The popular data-based travel price predictor hopper.com tells of a beach in Mississippi "offering unrivaled panoramas of the Mississippi Sound and some of the calmest, shallowest sea waters for any beach on the Highway 90 coastal route." They rightfully posit that it's "little wonder that Ocean Springs' Front Beach continues to be one of the favored swimming and sunbathing spots in all of the state." This piece of beach perfection is just across the bridge from Biloxi but a world away from the grind of daily life.
Book now
Missouri: Fugitive Beach, Rolla
Chances are you will happily stay a prisoner at this popular man-made beach, water park, and recreation area less than two hours from St. Louis, in Rolla. The St. Louis Post-Dispatch has the scoop on this "old quarry that has been turned into a tourist attraction," detailing plenty of entertaining options including the chance to "zoom down a 60-foot slide, jump off 15- or 20-foot cliffs, or just take a swim, float. or play volleyball on the sand beach." A day at Fugitive Beach is a mere $8 for adults or $5 for children, which makes the start of a great summer vacation package.
Book now
Montana: City Beach, Whitefish
Many of the glacial lakes in Big Sky Country require a hike and while worth it for the scenery as well as the serenity, may not be everyone's cup of tea. In Whitefish, you'll find a 7-mile glacial lake beach that's much easier to access, with a swimming area and a separate spot for paddle boating and canoes to navigate. Make a plan to sit in the shaded grass at a picnic table or inside a gazebo, and happily waste a summer day away at City Beach. The water in Montana is chilly but, on the other hand, these beaches have the warmest water in the world.
Book now
Nebraska: Calamus Reservoir State Recreation Area, Burwell
Lake Mac gets the glory in this land-locked state not known for water play, but Calamus' 5,000 acres of clean water ringed by white-sand beaches is no slouch. Outdoor Nebraska Magazine notes that the "water levels change throughout the year with beach land appearing toward the end of June or beginning of July," This popular fishing spot and swimming hole in the Sandhills is a "great place to get away from it all" once the perennial beaches reappear.
Book now
Nevada: Sand Harbor, Lake Tahoe
CNN Travel indicates that "70-miles of shoreline ring North America's largest alpine lake, including some of the world's prettiest patches of sand above 6,000-feet." Expect big crowds at this half-mile crescent jewel but in this instance, the congestion is absolutely going to be worth it! Theater lovers take note: the Lake Tahoe Shakespeare Festival offers performances every day in the summer, in a stunning amphitheater overlooking Lake Tahoe.
Book now
New Hampshire: Weirs Beach, Laconia
It's true that a small portion of New Hampshire greets the Atlantic Ocean but you can keep your crowded Hampton Beach because we're heading inland to the picturesque, sandy Weirs Beach on Lake Winnipesaukee. There's a 1,300-foot boardwalk with arcades, shops, and bites to eat, great views, and water that climbs above 70-degrees in the dead of summer. A beach getaway can be a mini family vacation that won't break the bank.
Book now
New Jersey: Strathmere
"Enjoy sunbathing at the shoreline, take a walk to the northern end of the island for views of Ocean City, watch the dolphins commute, or try ocean kayaking, surfing, fishing, even kiteboarding—all without kitschy shops and boardwalk hubbub." Say no more, NJMonthly.com! Many of the Jersey Shore beaches are teeming with people, airbrush t-shirt shops, and gaudy souvenirs but this beach just up from Sea Isle City and Avalon is secluded Atlantic coast heaven. Strathmere is great for individuals and couples, but here are New Jersey's best family-friendly beaches.
Book now
New Mexico: White Sands National Monument
Technically-speaking, the best beach found in New Mexico is the 275-square miles of dunes at White Sands National Monument. There you can sand surf and sled if the winds aren't too strong. Of course, there's no water save for that which is in your refillable bottle, but for a beach day unlike any other in the United States, this is where you go in New Mexico.
Book now
New York: Jacob Riis Park, New York
Dubbed "the people's beach" because of its access to public transit by city planner Robert Moses, who developed a lot of ocean coasts in and around New York City, per Time Out New York, this happening spot is alive each summer thanks to the Riis Park Beach Bazaar. This is a season-long party with live music, shopping, a beach volleyball league, concessions, and a film festival. Of course, there's the sand and the water too but Riis is so much more than your standard day at the beach.
Book now
North Carolina: Emerald Isle, Outer Banks
The Travel Channel reports that "Emerald Isle is the crown jewel of North Carolina's Crystal Coast. The island is sandwiched between the Atlantic Ocean on the south and the Bogue Sound to the north making for calm, crystalline waters perfect for wading and frolicking in the surf." As if that wasn't enough to tempt you to the southern Outer Banks, you can also "set off on a coastal boat tour in search of dolphins, local birds and a glimpse of wild ponies on the barrier islands." Sold!
Book now
North Dakota: Devils Lake
There's a Beach, North Dakota that sadly doesn't have a beach (there is a municipal swimming pool though!) so to find the best actual beach in the state, you travel two and a half hours up and over from Fargo to this sinfully perfect body of water. OnlyInYourState.com points out that Devils Lake is the "largest natural lake [in the state] and continues to be one of the best spots for water activities," thanks in part to, "beautiful beaches and more fish and fun than you could ever need." Spending time at Devils Lake and these other affordable beach destinations is definitely budget-friendly!
Book now
Ohio: Headlands Beach State Park, Mentor
Located on Lake Erie, just minutes from downtown Cleveland yet a world away from the business of city life, is the largest natural beach in Ohio. The "unique plant species that thrive on this one-mile-long beach will make you think you are somewhere along the Atlantic Coast," says Planetware. Some of those plants include American beach grass, coastal little bluestem, and beach pea. The beach and sand dunes attract migrating songbirds and Monarch butterflies, helping to make your beach day in Ohio look and sound absolutely wonderful.
Book now
Oklahoma: Lake Eufaula State Park, Eufaula
Eufaula, home of the Jellystone Park Camp-Resort and water park, is the largest lake completely within Oklahoma's borders and offers locals and tourists alike many sandy beaches and more than 600-miles of shoreline. Metro Family Magazine says that "there are two swim beaches within the city of Eufaula off Lakeshore Drive. Both are open to the public and free to use. Families can also enjoy a volleyball net, picnic tables, and grills. Hummingbird Beach at Lake Eufaula State Park offers a sandy beach with playground equipment and disc golf course nearby." Day passes are available to partake in the water park fun less than two hours from either Tulsa or OKC. Find the best RV park in your state.
Book now
Oregon: Cape Kiwanda, Pacific City
A picturesque two hours by car from Portland, you'll find yourself on a stretch of Pacific Ocean sand frolicking in the long shadow of a monolithic 327-foot sandstone Haystack rock that sits one mile from the coast. This is about as impressive a beach site as there is in the continental United States. To stretch your legs and ring up some steps on your FitBit, PDXMonthly suggests you "scale the six-story 'Great Dune' that connects the cape with the shore, and safely take in that splendiferous view." You'll take drool-worthy photos at Cape Kiwanda and these 13 photogenic beaches.
Book now
Pennsylvania: Presque Isle State Park
While most Philadelphians and east coast Pennsylvania residents flock to the Jersey beaches, westerners call Presque Isle State Park along Lake Erie their summer home away from home. Tripping.com says this is Pennsylvania's only "seashore and has not one but 11 beautiful beaches." There's a lighthouse, great picnic opportunities, and swimming in holes with lifeguards on duty during the summer.
Book now
Rhode Island: Misquamicut State Beach, Westerly
There are beaches in America's tiniest state, perfect for picnics, sunset walks, and quiet reflection but the best is big, busy, and so much fun on summer weekends according to Town and Country. At Misquamicut State Beach in Westerly (on the border with Connecticut and just a half an hour from Narragansett), you can learn to surf, swing, ride the rides, chill out in a shady gazebo, or people watch all day long while working on your tan.
Book now
South Carolina: Edisto Beach State Park, Edisto Beach
Coastal Living knows a thing or two about great beaches, and they advise that visitors to South Carolina "don't miss the 1.5-mile white-sand shoreline fringed by palmettos [the official state tree]," adding that this slice of sandy heaven is "especially beautiful at sunrise and famous for fossils and shelling." What we love most though is that "the park also contains the state's longest system of ADA-accessible hiking and biking trails," making Edisto a beach for everyone. Having a fun beach day is one great way to save money on summer travel.
Book now
South Dakota: Angostura Reservoir, Hot Springs
Located due south of Custer State Park's bison and Mount Rushmore's stone presidential heads is this crystal clear reservoir on the Cheyenne River that's perfect for cooling off beneath South Dakota's sweltering summer sun. Per BlackHillsBadlands.com, "Angostura's 36-miles of shoreline offers some of the finest sandy beaches in the state, with water that's 66 degrees on average during the summer." Fun fact: there's a 9-hole disc golf course on-site as well to work up a sweat and make the cool water temperature extra refreshing!
Book now
Tennessee: Grundy Lakes, South Cumberland State Park, Tracy City
When it comes to finding the best beach for families in Tennessee it's best to trust a mom, or in this case, a Nashville Moms blog. They say that this "man-made beach near Chattanooga is perfect for lounging in the sun or for spreading out a water-side picnic," adding that there's also "a swim-up dock the sunbathers, and jumping children." If beach time isn't enough to satisfy after making the 90-minute drive from Music City, hike to one of the waterfalls along the state park trails—including the most gorgeous waterfall in the state.
Book now
Texas: Rockport Beach, Rockport
For a memorable zero-entry Texas beach day, one surrounded by a myriad of thrilling water slides, head to Schlitterbahn in New Braunfels 30 minutes north of San Antonio, but for a Blue Wave Beach experience (the first in Texas) it's Rockport you want. According to Thrillist, visitors arrive for "weekends on a beach that's been rebuilt with public thatched-roofed palapas, restrooms, and showers. Because it remains shallow, this is a great spot for people with children looking for shells and hermit crabs." Pay a fiver to park and enjoy this beach located less than three hours from either San Antonio, Houston, or Austin.
Book now
Utah: Bridger Bay Beach, Antelope Island State Park, Salt Lake City
This two-mile stretch of white, Oolitic sand is where you want to go to see if you can really float in the lake and—spoiler alert—you actually will thanks to 12-percent salinity. And don't worry, you can wash away the salt in freshwater showers that are on site. What is best about the Great Salt Lake's largest island though is that its also a natural preserve with bison, antelope, coyotes, and impressive water birds to seek out and admire during your epic Utah beach day. Not too many beaches in the United States offer that kind of diversity! Spending time on Antelope Island is a great beach vacation idea, here are 25 more to consider as you plan your summer travel.
Book now
Vermont: Sand Bar State Park, Milton
In a state where the beaches are all around lakes, even a massive one like Lake Champlain, the key ingredient to find is sand. As the name suggests, that's what Sand Bar State Park offers in abundance! That's 2,000-feet to be precise and the smooth, soft surface extends into the shallow water too. Add in changing facilities, a snack bar, and boats for rent and you've got Vermont's best beach.
Book now
Virginia: Virginia Beach and Sandbridge
For some, Virginia Beach may be more familiar than the state of Virginia itself. And there's a good reason why, what with the " Cape Henry Lighthouse, iconic three-mile long Virginia Beach boardwalk and Ocean Breeze Water Park," says the Washingtonian. If the hustle, bustle, and crowds of this popular stretch get to be too much for you, head south to the Sandbridge portion of Virginia Beach. There waits a more "secluded island-like vibe for families or couples." Nothing goes better with a beach day than a great book. Here are the best vacation books you'll ever read.
Book now
Washington: Alki Beach, Seattle
Are there pretty beaches way out on the Olympic Peninsula? Of course but those take at least a few hours to reach from almost anywhere in mainland Washington. That's why Alki Beach ranks as the state's best. It offers easy access from Seattle and tremendous views of the skyline and Space Needle. Plus there's a mini Statue of Liberty and history floating up onto its shores: this sandy spot is where the modern incarnation of Seattle began, so basically, without Alki Beach, there'd have been no Nirvana or Pearl Jam.
Book now
West Virginia: Beech Fork Lake, Lavalette
There are more than 30-miles of shoreline on this man-made reservoir located less than a half an hour from Marshall University in neighboring Huntington. Not only is there a swimming beach near the dam, but kayaks, canoes, and paddle boats are available to rent. Because no engines greater than 10hp are permitted, Beech Fork Lake remains a gentle oasis for a casual day on, or in, the water. Campsites with fire pits and picnic tables make it possible to make a weekend of it at West Virginia's best beach.
Book now
Wisconsin: North Beach, Racine
Welcome to kringle country, says TravelWisconsin.com! Indulge in one or three of kringles—flaking layered oval pastries—while enjoying 2,500-feet of Lake Michigan shoreline at the best beach in Wisconsin. North Beach is a designated Blue Wave Beach so you know the water is clean. A great playground is located here too plus there's live music in the summer and concession stands are ready to satisfy your every hunger and thirst.
Book now
Wyoming: Leigh Lake, Grand Teton National Park
While not as famous as Jenny Lake, this neighboring body of crystal clear water near Jackson Hole is a photographer's dream come true. After a manageable flat hike in the National Park, you'll reach Leigh Lake and with the majestic Tetons as your backdrop. From there, enjoy a day relaxing by the lake, kayaking, skipping stones, wading in the teal water, or capturing this gem of a place with your camera. And make sure you know the cheapest month of the year to visit each of the 50 states.
Book now
Sources:
The Crazy Tourist: "12 Best Beaches in Alabama"
Alaska.org: "Black Sand Beach: Barry Arm"
Arkansas State Park: "Things To Do At Lake DeGray"
Coastal Living: "20 Best Beaches in California"
Travel + Leisure: "The 18 Best Beaches in Hawaii"
HuffPost: "Summer fun in Idaho: Boise's Best Beach"
Des Moines Register: "Try these 8 super-fun beaches in Iowa"
Legends of Kansas: "Kanopolis Lake and State Park"
USA Today: "Swimming Beaches in Kentucky"
Travel + Leisure: "4 of the Best Beaches in Louisiana"
The Guardian: "Top 10 beaches in Maine"
Livability: "The 7 Best Beaches in Maryland for Avoiding Crowds"
Hopper: "The Five Best Beaches in Missouri"
St. Louis Post-Dispatch: "Fugitive Beach in Rolla: A stunning stop along I-44 in Missouri"
Nebraskaland Magazine: "7 of Nebraska's Best Beaches"
CNN Travel: "Lake Tahoe's top beaches"
New Jersey Monthly: "The 20 Best Beaches in New Jersey"
Time Out New York: "Riis Park Beach Bazaar Guide"
Travel Channel: "Best Beaches in North Carolina"
Only In Your State: "5 Gorgeous Beaches in North Dakota You Have To Check Out This Summer"
Planetware: "14 Top-Rated Beaches in Ohio"
Metro Family: "Best 'Beaches' in Oklahoma"
Portland Monthly: "10 Essential Oregon Beaches, North to South"
Tripping.com: "The 10 Best Beaches in Pennsylvania"
Town and Country: "The Best Rhode Island Beaches for Every Occasion"
Coastal Living: "The Best Beaches in South Carolina"
Black Hills & Badlands: "Swimming & Beach Fun"
Nashville Moms Blog: "9 Tennessee Water Falls, Swimming Holes, & Sandy Beaches"
Thrillist: "The Best Texas Beaches for Beating the Summer Heat"
Washingtonian: "The Ultimate Road Map to Virginia's Best Beaches"
Travel Wisconsin: "5 Ocean-Like Beaches on Wisconsin's Great Lakes"
Source: Read Full Article