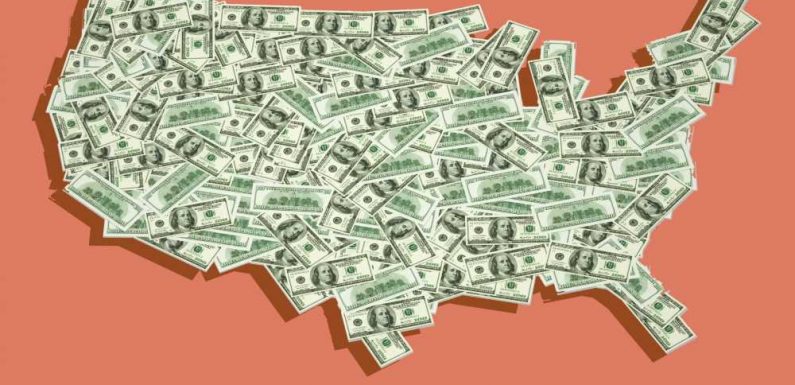 Last year saw an exodus of city dwellers fleeing crowds and cramped apartments for wide open spaces. Escaping the cold was the excuse for some, while others chased a cheaper cost of living. The pandemic rolled out the red carpet for remote work and strategic relocation, but moving from the big city to the boonies was all well and good when nothing was open. Now, as vaccines roll out in greater numbers, many of us are faced with the decision to stick it out in the sticks for cost-of-living reasons, or sacrifice our savings to move back to an urban hub in hopes of culture.
But those aren't the only options. Why not settle in a city that strikes the perfect balance: the promise of getting you your social life back, without hitting anywhere near the sky-high COL of, say, New York or San Francisco. Here are the best cities for lowering your cost of living without sacrificing lifestyle in 2021.
Load Error
Nashville, TN
In 2020, Tennessee took the top spot on the Uhaul Migration report, and it's not for nothing. Folks flocked to the state because jobs are aplenty and there's no state income tax. Instead of choosing cities like Murfreesboro and Clarksville, head straight for the country music capital.
People from the likes of New York and Los Angeles will not be disappointed with Nashville's nightlife and the bar scenes; the town is home to many creative transplants from far-flung places as well, making dating and finding new friends an exciting possibility. While the city's culinary scene is most known for epicurean barbecue, Nashville also boasts restaurants such as Graze, Wild Cow, and Vegelicious, with tons of hearty plant-based plates you won't want to miss. Plus, you can get a mortgage on a four-bedroom in trendy East Nashville along the lines of $1,200 per month-which puts those $2,500 Brooklyn shoebox apartments to shame.
Austin, TX
What do IBM, HP, and Samsung know that you don't? For one thing, they know that instead of heading to Houston or Dallas, Austin is the place to be. All these major companies have offices in Austin and are courting their competitors to grow their footprint in the city too. According to the Bureau of Labor and Statistics, as of January 2021, Austin's unemployment rate was only 5.4 percent, beating the national average of 6.8 percent.
Even better, the median income hovers around $55,000-higher than median wages in Los Angeles, Miami, and Chicago. So a move to this college-town-turned-tech hub could be a great career shift with a built-in raise. No wonder the US News & World Report says Austin is the third best city to live in from 2020-2021. The surrounding areas have lots of nature on offer, too. From Zilker Park to Barton Springs, tree huggers won't be disappointed. There's also ample opportunity to put down the devices and take a dip in Lake Travis, a hometown favorite.
Annapolis, MD
If you thought Miami was the sailing capital of the United States, you guessed wrong! That title goes to a little town on the Chesapeake Bay that has lots of history and charm to boot. The home of the U.S. Naval Academy has some of the best seafood on the eastern seaboard; the crab cakes along City Dock have a reputation across the state.
Lovers of history and culture will enjoy the Banneker-Douglass Museum, which showcases African-American culture in Maryland, as well as statues of Alex Haley, tributes to his book Roots, and a city map retracing Annapolis' Black history since the 1500s.
Plenty of former Washingtonians have tried to leave D.C. for other Maryland cities, such as Baltimore and Frederick, which offer cheaper costs of living, but Annapolis is a better long-term play; median annual income in Annapolis is higher than in D.C. by about $6,000, and average home prices are nearly $150,000 cheaper. Quite a few neighborhoods have strong public schools, which will allow parents to pocket what they would have spent on costly private education in, say, Baltimore. Only 45 minutes away from the nation's capital, Annapolis is truly the best of both worlds.
Milwaukee, WI
If you have your heart set on Chicago, consider the cheaper but still happenin' midwestern hub of Milwaukee instead. You can live closer to the shore for half the price of Chicago-and you'll certainly still get those white Christmases, assuming that it's not the snow you're running from.
The Brew City is both college- and kid-friendly, with three well-reputed universities in its metro area and a downtown that has numerous museums and public parks made for the whole family. The Milwaukee Public Market rivals Seattle's Pike Place, which means there's no tradeoff in terms of quality and quantity of fresh food choices. The real benefit to a Milwaukee move is that you can truly save on home prices, which average $123,000. With great value for families of all stages, what's not to love?
Las Vegas, NV
Hear us out. You might never have considered this casino town as one worth moving to, but there are a variety of good reasons to think it over. Like Texas and Tennessee, Nevada has no state income tax. Better still, those costs don't boomerang back in property taxes either; the tourists and casinos largely fit that particular bill through sales and resort fees. And while you might not have pondered it for more than a bachelorette weekend, Vegas offers significant value for a long-term stay.
Average rent for a two-bedroom apartment is around $1,250/month, with a luxury spot on the strip coming in around $3,000 per month. Investopedia says that a move to Vegas is best with income around $50,000 per year, which would be a perfect hat trick for remote workers coming from higher cost-of-living areas. Moreover, Vegas has over 300 days of sunny weather. And with easy access to 10 Michelin-starred restaurants and world-class shows, you might come for the savings -but you'll stay for the lavish lifestyle.
Source: Read Full Article