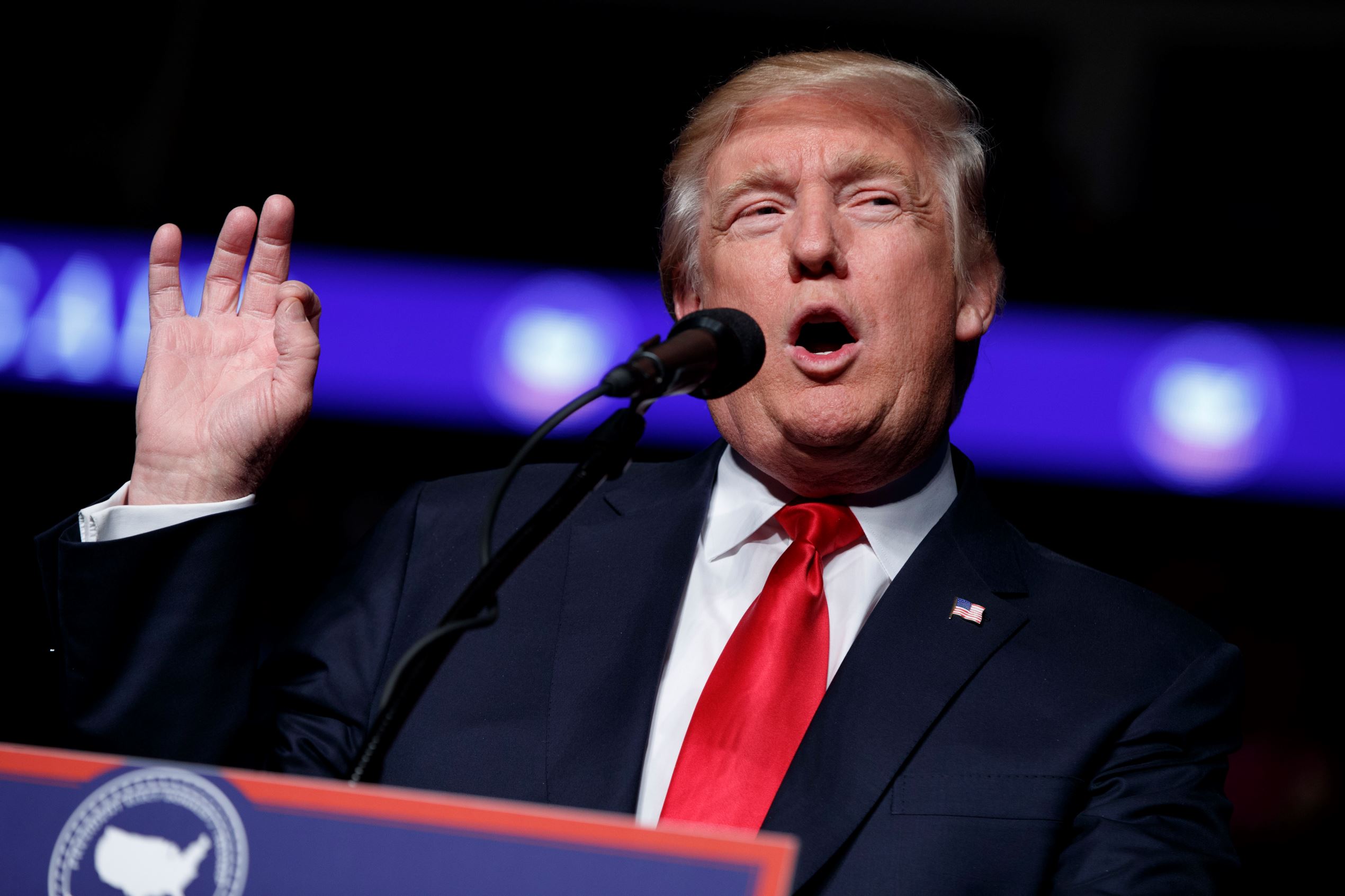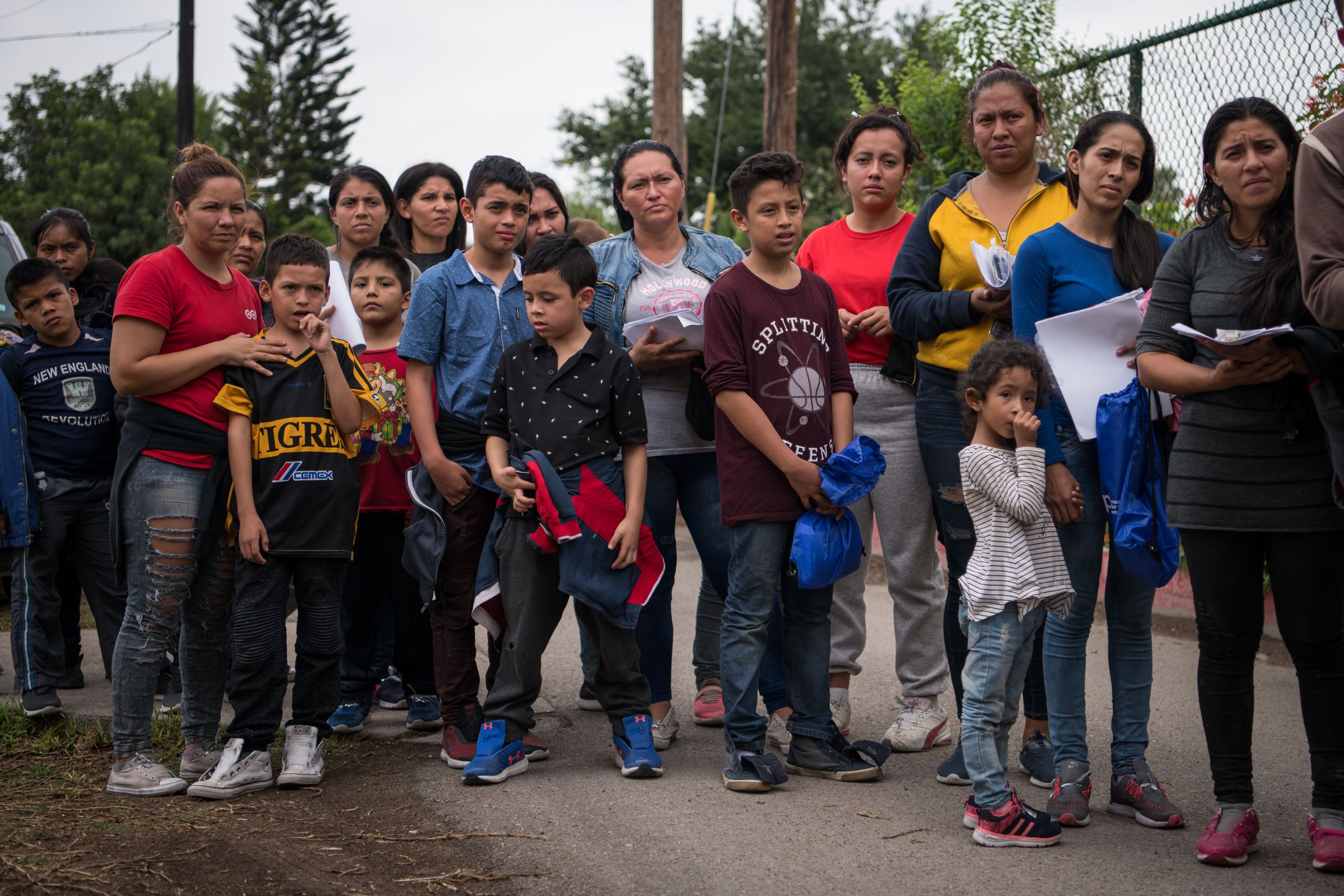 Whether you're a city-slicker or rural native at heart, it's near impossible for anyone to resist the undeniable charm of a quaint small town, be it the handful of mom-and-pop businesses that you can't find anywhere else or the completely idyllic scenery. And what most of these provincial paradises lack in size and population, they more than make up for in their quintessentially old-school main streets, some spanning several blocks in the heart of each mini metropolis. Lucky for you, we took a look at some of the best small town main streets in the U.S., each boasting picturesque ice cream stores, eateries, antique shops, bed-and-breakfasts, and even special annual events. Plan your next family getaway to any of these homey locales across the country-from Colorado to North Carolina and everywhere in between- because once you take a look at these cozy spots, you'll want to add them all to your travel bucket list ASAP.
Main Street in Galena, Illinois
Wake up each morning during your trip to Galena in Abbey's High Street Bed and Breakfast, an 1850s mansion with "breathtaking views," according to the Visit Galena website. Spend your day picking up fresh produce from the Galena Farmers Market, which takes place every Saturday from May to October. Stop by one of the many antique shops before sitting down to a homemade pasta dinner from locally owned Vinny Vanucchi's "Little Italy."
BOOK NOW
Thames Street in Fells Point, Maryland
Take a break from the hustle and bustle of Baltimore and visit Fells Point, one of the city's oldest neighborhoods. Arrive in style on a water taxi, which is a great way to see the area. After checking out local record shop, The Sound Garden, shuck some fresh oysters at Thames Street Oyster House, which hosts a popular happy hour Monday through Friday.
BOOK NOW
Main Street in Callicoon, New York
Settled by the Dutch in the 1600s, this art-imitates-life Main Street reads more country western than east coast (especially with the 1852 inn-and-supper club, the Western Hotel). Sling back tuna melts and crab cakes on the patio of Matthew's on Main as you recount memories from yesteryear and plot your day's adventures. As you wander through vintage shops and pass by old train tracks, mighty mountains infuse your view with vivid greens in one of the Sullivan Catskills' finest undiscovered gems.
BOOK NOW
Downtown Mall in Charlottesville, Virginia
Get your day started on Charlottesville's eight-block row lined with restaurants, shops, and mighty oak trees. The architecture of the buildings found on the Downtown Mall is charming with a distinct southern and historic feel, in a region that several of our Founding Fathers have called home (Thomas Jefferson, James Monroe, and James Madison). For tantalizing eats try Brasserie Saison, The Fitzroy, or Draft Taproom (which offers 60 taps with self-serve pouring).
BOOK NOW
Ocean Avenue in Long Branch, New Jersey
On July 4th is Oceanfest, the biggest Independence Day celebration in the Garden State, with enough live music, fireworks, and carnival-like entertainment to make your head spin in summertime euphoria. Or, come to town for the Haskell Invitational, a major horse-racing event you won't soon forget. There's also adorably inviting shops, like Strollo's Lighthouse for homemade Italian Ice, and restaurants such as Avenue with a fun cabana scene and corn hole at the beach bar.
BOOK NOW
Old Salem's Main Street in Winston-Salem, North Carolina
Bring comfortable shoes, ladies and gents. Scope out the Moravian Book Shop, grab a bite at Winkler Bakery (where Moravian sugar cake, bread, cookies, and more still come to life in a 200-year-old, wood-fired oven), and indulge in a meal with staff donning traditional Moravian attire at The Tavern in Old Salem. Warning: drop us off at the incredible craftsmen shop, T. Bagge Merchant, and you may not get us back for a few hours.
BOOK NOW
Main Street in North Myrtle Beach, South Carolina
No trip to North Myrtle Beach would be complete without wandering Main Street and reliving that childhood vacation high on this nostalgia-imbued strip. Of course, there's also the adult version of fun: grabbing a blanket and holing up where road melds into sand and enjoying live music in the ban shell for Music on Main. The next day, you'll likely need some hair of the dog at Coconuts Tiki Bar and Grill and a burger from Pirate's Cove. Or, you know, a restorative dip in the ocean.
BOOK NOW
Main Street in Eastsound on Orcas Island, Washington
A Modern-Day Mayberry indeed. We're loving this coastal town's tree-studded Main Street that brimming with boutiques, galleries, and eateries perched over Fishing Bay. You're going to want to swing by Emmanuel's Labyrinth to steal a moment of blissful solitude and lush views. It's always a good time for sweets, so be sure to hit up Kathryn Taylor Chocolates for insanely delectable treats. For historic digs, check into Outlook Inn which has been operating for over 100 years.
BOOK NOW
Main Street in Boerne, Texas
Texas, you never let us down! Around 20 miles north of San Antonio, the "Hill Country Mile" stretch of Main Street is where it's at. Beeline to The Dienger Trading Company (a bistro, boutique, and bookstore tucked inside of a handsome historic building) followed by a visit to Cibolo Creek Brewing Co. And when you're hankering for a culture fix, check out Gallery 195 of Boerne and buy some treasure to bring your Hill Country memories home.
BOOK NOW
Main Street in Park City, Utah
Summer Sundays are practically made for the Park Silly Sunday Market where live music, craft artisans, and delicious food vendors abound. Loaded bloody mary in hand, explore the festival by foot on historic Main Street for a day that will linger in your memories fondly for years to come. If you're not in town for the market, the strip still bleeds with mountain town charm. Grab some grub on the year-round heated rooftop patio at No Name Saloon and then navigate your way through art galleries, cafes and boutiques. Shouting distance from Main Street is the famed Washington School House that still feels secluded from the bustling downtown thanks to its spectacular mountain views.
BOOK NOW
Main Street in Lafayette-West Lafayette, Indiana
It's hard not to fall in love with this under-the-radar prize. Sip on root beer at Triple XXX Family Restaurant (yes, that's it's name) or swing by the soda fountain at McCord Candies for a chocolate malt or lemon soda. Then, ride your sugar rush with a walk at the John T. Myers Pedestrian & Riehle Plaza, a riverfront walkway, pedestrian bridge, and airy plaza that's bordering the Wabash River. Art lover? Plan a June trip around TASTE of Tippecanoe, where you'll be spoiled with live art demonstrations, pop-up performances, fireworks, and more.
BOOK NOW
Main Street in New Iberia, Louisiana
Come for the Cajun food at Clementine's, stay for the plethora of historic shops and restaurants. Adequately stuffed, marvel at the art deco Evangeline Theater (now the Silman Theater, this spot is now on the National Register of Historic Places) before finding your way to Shadows On The Teche, a striking plantation home. In the core of Cajun Country, you'll find the fresh air and stunning views as revitalizing as the welcoming locals.
BOOK NOW
Market Street in Frederick, Maryland
There's more to this impressive avenue than Top Chef contestant Bryan Voltaggio's much adored restaurant, Volt (though do yourself a favor and book a reservation). On Market Street, you'll find everything from Pretzel & Pizza Creations to The North Market Pop Shop, which features 400 kinds of vintage soda that can be paired with locally-made ice cream for an unforgettable float. Bonus: Market Street connects to Carroll Creek Park, a linear park reminiscent of San Antonio's famed Riverwalk.
BOOK NOW
Main Street in Dahlonega, Georgia
You know a city's not joking around with its Main Street when it wins the 2016 award for Great American Main Street City from the National Trust for Historic Preservation. Between all the good shopping and eating, catch a show at the beautifully restored Holly Theater. Southern Appalachian charm chimes palpably here, too, with cool events throughout the year like the Gold Rush Days festival and the Southeast's largest bicycle event, Six Gap/Three Gap.
BOOK NOW
Colorado Avenue in Telluride, Colorado
As locals know, there's seriously no bad views in Telluride. And as you stand upon this sprawling thoroughfare that hangs below the Rocky Mountains' imposing peaks and wide open sky, it's hard to disagree. In the winter, enjoy seeing skiers walk along this road to nearby lifts. In the summer, block parties are a'brewin', with hits including a 4th of July parade and a New Orleans-style Second Line Parade for the Telluride Jazz Festival. Get to know some of the 2,369 warm and hospitable locals, and you'll see why this is a small town with a big reputation.
BOOK NOW
Main Street in Carmel, Indiana
Midwestern loveliness beams brightly here, in an area known as the Arts and Design District. Pose with the life-sized statues (there are 17 in total, ranging from a violinist to a policeman) for some fun photo opps and hop into Silver in the City for some quirky jewelry. Next up, chow down at Woody's, a library turned into a restaurant, and liquor up at Peace Water Winery, a tasting room that gives away half its profits to charity. Some of our favorite fests: Art of Wine, Artomobilia (a crazy-cool car show) and Late Night on Main.
BOOK NOW
White Mountain Highway in North Conway Village, New Hampshire
Once upon a time, you dropped us off at Zeb's General Store, and with its spectacular collection of New England specialty food, we decided we never wanted to leave. When you finally pry us away, we're moseying on over to Schouler Park and Conway Scenic Railroad, a fantastic old-timey station. Once you're done taking in the quintessentially New England white-steepled church and mountain scenery, sling back the fun at White Mountain Winery, where you select your favorite vino and create a custom label.
BOOK NOW
Main Street in Staunton, Virginia
We're more than a little jealous of folks who live in Staunton year round. As visitors, we love diving into a cup of gelato at The Split Banana, grabbing a coffee or beer and hanging in the garden at The By & By, and treasure hunting at Made: By The People. Come nightfall, Main Street hums with energy, thanks to spots like farm-to-table restaurant Zynodoa and Yelping Dog Wine Bar.
BOOK NOW
Main Street in Ellicott City, Maryland
After recovering from a massive flood, Ellicott City has rebounded and rebuilt their Main Street, reaching vibrant new heights. Running parallel to the Tiber River and cutting straight through the historic district, it's hard to decide where to start. Here are our picks: First, get your flow on at Main Street Yoga which places a strong emphasis on sustainable and green initiatives. Then, drool over the loot at Sweet Elizabeth Jane, a local vintage-inspired lifestyle store named for the owner's grandmother. If you need a pick-me-up delight in Tea on the Tiber, a Victorian tea room serving up a traditional high tea experience.
BOOK NOW
Main Street in Greenville, South Carolina
Y'all, we're totally obsessed with Main Street Fridays celebrations and the TD Saturday Market, both on this supremely happenin' street. Embrace childhood glee at Mast General Store, where the penny candy barrels certainly strike a chord with our heart. Or, get your crunch on at Poppington's, where the bloody mary and dill popcorn are both unreal. For some adult fun, the Dark Corner Distillery makes one heck of a moonshine-with a "Whiskey Girl Butterscotch" that hits the spot, too.
BOOK NOW
Main Street in Aspen, Colorado
Aspen may have big-city culture, but its old-timey Main Street exudes all the charms of country Western days of old. The Aspen Music Festival is an eight-week festival with more than 800 classical music students in town, teachers from Juilliard and other institutions, and some of the most renowned classical musicians in the world. There are more than 300 events during the festival, from opera to chamber to full orchestral to master classes.
BOOK NOW
Main Street in Rockland, Maine
Some of the perks of visiting this quaint street include Atlantic Baking Co, Art Loft for a paint night or jewelry workshop, and, of course, lobster at Claws, which has a fun deck scene that overlooks Rockland Harbor. No trip to Rockland would be complete without a visit to The Strand Theatre for a film, live music, or performance. And before your Main Street adventures conclude, a cold one at Rock Harbor Brewing is a must, especially at night when the pub typically has trivia, open mics, cribbage tournaments, or live music.
BOOK NOW
Main Street in Harwich Port on Cape Cod
Ah, there's nothing quite like the welcoming breeze and laid-back vibe of Cape Cod. Here, you can hit up all the mom-and-pop shops you want, get a scoop of some of the best ice cream in the country, and slurp up some stellar clam chowder at beloved staple, The Mad Minnow. Port Summer Nights on summer Wednesdays run through Labor Day and pulse with the energy of live music, lively vendors, stellar food, and that unmistakable strain of summertime magic on the Cape.
BOOK NOW
Broadway in Saratoga Springs, New York
After a dip in a rejuvenating mineral bath at Roosevelt Bath and Spa, your energy will be through the roof for scoping out this upbeat boulevard. Grab a pick-me-up at Saratoga Juice Bar before poking around Northshire Bookstore, an indie book shop with lots of stellar gifts. Even if you're not hungry-yet-grab a Tallulah to-go at Putnam Market and bike 20 or so minutes to Saratoga Spa State Park. There, you can plop down at a picnic table beside an awe-inspiring spring and read the afternoon away. Ready to call it a day? Retreat to the Geyser Lodge Bed and Breakfast, which is conveniently situated within walking distance of both town and the park.
BOOK NOW
Main Street in McCarthy, Alaska
Population? Oh, 28. Small town Main Streets don't get much better than this remote, former Alaskan mining town. Enjoy the allure of McCarthy at the picturesque Ma Johnson's Historic Hotel and The McCarthy Lodge. Wake up restored and ready to tackle a day stumbling into mom-and-pop shops on this central drag or exploring Wrangell-St. Elias National Park and Preserve, which the town is contained inside of. Once you're done hiking for the day, try The Potato for a celebratory beer and much-deserved garlic curly fries.
BOOK NOW
Source: Read Full Article