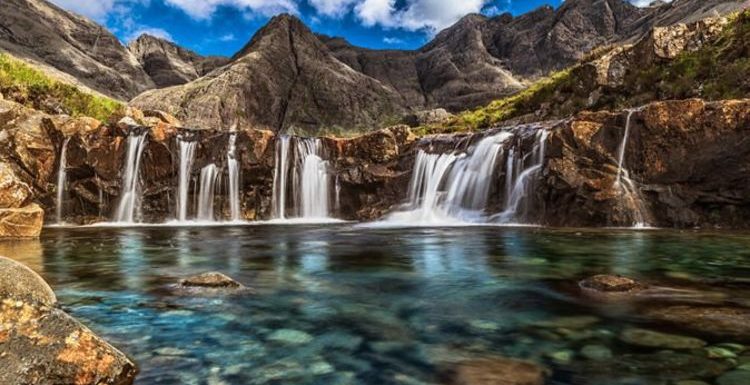 Coronavirus: Expert on 'virtual tours' of UK attractions
We use your sign-up to provide content in ways you've consented to and to improve our understanding of you. This may include adverts from us and 3rd parties based on our understanding. You can unsubscribe at any time. More info
Britons may be missing out on some of the biggest attractions in the country. A new study has revealed some incredible results, with Britons not visiting, or even having heard of some of the top UK attractions.
Locations used in popular films and TV shows such are Harry Potter (Lacock Abbey) and Sherlock Holmes (Cliveden House) are completely unknown to many.
Most Britons said they hadn't even heard of the attractions.
Every international tourist makes a beeline for the Tower of London and St Paul's Cathedral when they land in London.
But the majority of Britons have never been.
READ MORE: Most popular road trip in the UK named
Fifty-seven percent of Britons have not been to the Tower and 70 percent never visited St Paul's.
The research by global expert in family holiday rentals Vrbo® is surprising.
Less than a third of Britons have been to the British Museum, an attraction that draws in 6.2 million visitors a year from all over the world.
With six million visitors, Stratford-Upon-Avon is a very popular tourist destination.
But the birthplace of Shakespeare isn't high on Britons' list of places to go.
Only three in 10 made the trip.
A quarter Britons have been to Chester Zoo.
The zoo, however, is the third most visited paid attraction in the UK.
Even Harry Potter attractions are overlooked by Britons.
Lacock Abbey and its 'Hogwarts' corridors was the set of the first two Harry Potter films.
However, only 13 percent of Britons had heard of it.
One of the least popular, Titanic Belfast has only been visited by 4.9 percent of Britons.
Unknown by 84 percent of the population, Cliveden House was the setting for Sherlock Holmes and Meghan Markle even spent her last night as a singleton there before marrying Prince Harry.
Britons seem to crave the outdoors and have expressed a wish to see more of the country's natural wonders.
The Fairy Pools on the Isle of Skye in Scotland came out on top as the number one place Britons would consider adding to their bucket lists.
The Blue Lagoon in Abereiddy, Wales was another popular choice despite being the third least visited attraction in the UK.
Bucket list items also include Dorset's Jurassic Coast, the Cheddar Gorge Caves in Somerset and Lake Windermere in Cumbria.
Source: Read Full Article