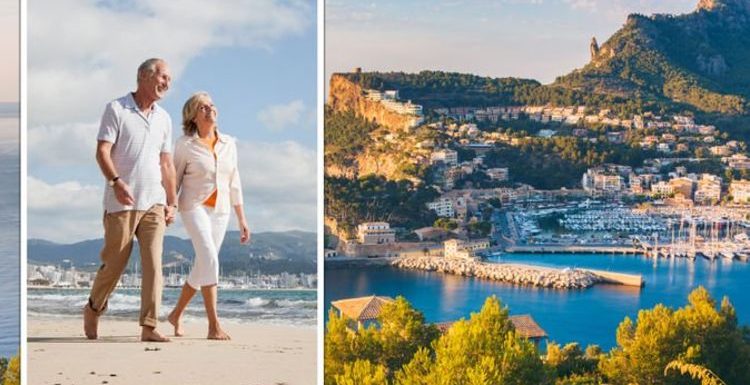 Spain: British expat questions enforcement of Covid passes
We use your sign-up to provide content in ways you've consented to and to improve our understanding of you. This may include adverts from us and 3rd parties based on our understanding. You can unsubscribe at any time. More info
Spain is popular with British expats, but the country has its sight set on Europe's retirees. With good weather and great facilities, the property market for retirees in Spain is booming.
Relocating to Spain is a popular option for British expats.
The prospect of sun, cheaper prices and a more relaxed lifestyle has made the country one of the best options for Britons looking to move overseas.
But the country has its sight set on retirees.
Retirement villages are hot property in Spain, with the market attracting foreign investors.
READ MORE: Benidorm faces 'Omicron tsunami' this winter
The Mediterranean coast is a popular location for residential communities for older people.
One company is planning to put "more senior resorts on the market in both coastal areas and in the city", reports El Pais.
Plans are already underway in Alicante province and Palma de Mallorca in the Balearics.
This is not the first time Spain has tried to attract retirees to its shores.
During the early noughties' real estate boom, Spain tries to become the "Florida of Europe".
The target was "international retirees in good health and with strong purchasing power".
One resort in Benidorm, Ciudad Patricia, has been running for 35 years.
It has become the reference for the rapidly growing niche of expat villages for retirees.
With five apartment blocks and a restaurant, bar, library, lounge room and beauty salon, the village has everything retirees could want right on the property.
However, residents do not own the properties they live in, but have a "lifetime-use" agreement.
The average cost is €170,000 (£141,900) and most of the residents are Britons or from the Netherlands.
The average age is 79 for men and 77 for women.
Properties for retirees are being planned all over the country.
With facilities closer to hotels than houses, they include healthcare assistance and social activities.
Nuria Béjar, national director of Healthcare and Senior Living at Savills Aguirre Newman, told El Pais: "Right now, there are more than 20 projects aimed at independent seniors in Spain."
One problem these resorts face is the lack of interest from Spanish seniors.
In Spain, people want to buy properties they can leave to their children.
For expats, however, the prospect of moving to Spain is popular.
And retirement in the sun is an attractive option.
Source: Read Full Article