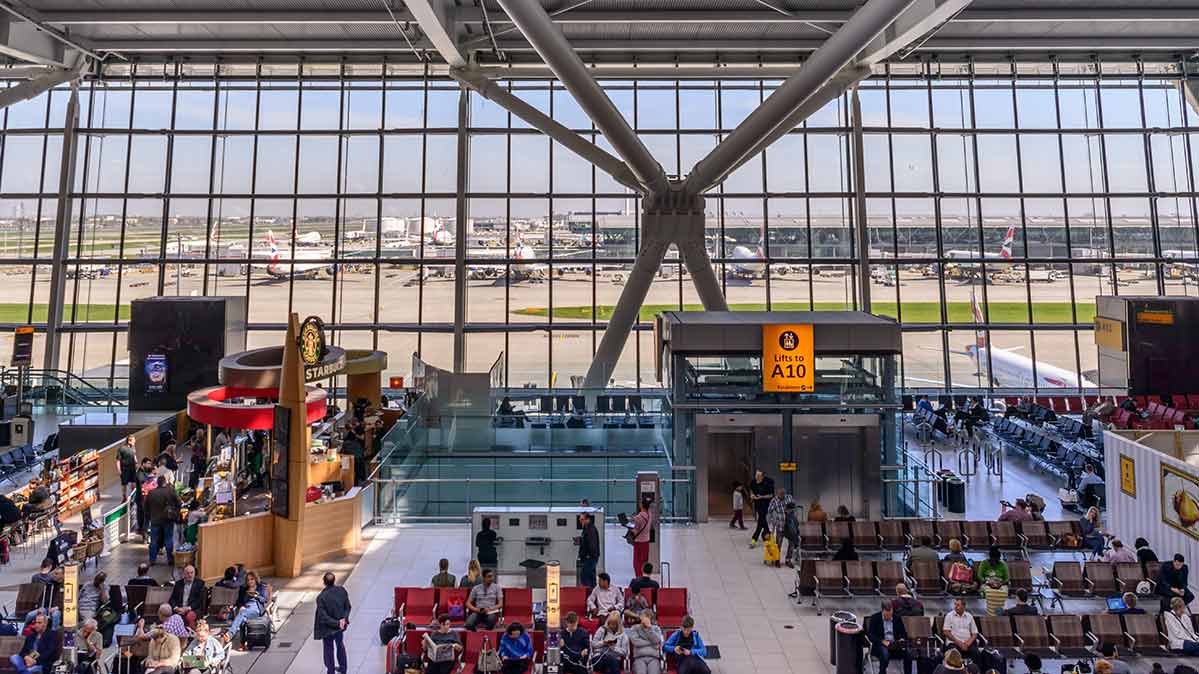 Consumer Reports has no financial relationship with advertisers on this site.
A strong dollar and a raft of new flights are making a trip to Europe an affordable choice for many Americans this spring and summer.
In fact, airfares are the lowest in three years, according to experts at the airfare tracking app Hopper, and the trend is expected to continue.
Still, research from Hopper and other airfare sites also shows that ticket prices can vary widely due to several factors, such as which European airport you're flying back from, regardless of how far you're actually traveling.
That's because European countries and sometimes individual airports impose different amounts of tax on departing passengers. (The U.S. has airport passenger taxes, too, but they tend not to vary by which airport you're traveling from.) Competition among airlines in European cities is another factor that can drive up costs.
Airfare is still likely to take the biggest bite out of your travel budget, so it pays to keep the following strategies in mind when arranging your trip.
Look for Lower-Cost Airports
Many consumers are unaware of passenger taxes at European airports because that cost, as well as other taxes, isn't broken out in the ticket prices shown online.
But they can be substantial. Great Britain, for example, has an air passenger duty, or APD, that has more than doubled since it was introduced in the 1990s.
It currently adds $103 to $223 to the ticket of every passenger who boards a long-distance flight from a U.K. airport depending on the class of service, with the exception of Northern Ireland.
"It's the highest rate of air-travel tax anywhere in the world, and on some routes can represent up to 50 percent of the total ticket price," says Anders Lindstrom, a spokesman for Norwegian Air, the low-cost carrier.
Germany's air-travel tax is about $40 per person for a trans-Atlantic flight. France levies a charge of about $40 for flyers at its nine largest airports. And Sweden's new aviation tax, enacted last fall, is about $44 for long-distance flyers.
Although the size of the tax isn't the only factor affecting the cost of a plane ticket, avoiding expensive airports can often help you save a substantial amount of money, especially if you're traveling with your family and buying multiple tickets. That's why it's important to shop broadly for flights geographically, and scour as many websites as you can to get the biggest range of fares.
Look for Where the Low-Cost Airlines Fly
Even if you're not flying on discount airlines, their presence in a market helps bring down the prices for everyone.
"The entrance of a low-cost carrier can have a pronounced effect on a market," driving down prices on major airlines by almost 20 percent, says Patrick Surry, chief data science officer at Hopper.
For bargain-minded vacationers headed to the U.K., London's Gatwick airport, which is farther from the capital than Heathrow, is often a better choice because it has flights on Norwegian and other low-cost carriers.
Farther afield, Manchester generally has lower fares than London due to the presence of European low-cost lines that fly there from the U.S., like Thomas Cook Airlines.
Condor and Eurowings may be cheaper than the traditional legacy airlines, and they often fly out of alternative airports like Cologne or Dusseldorf instead of a mega-hub such as Frankfurt.
Consider Creative Routings
A tactic recommended by frequent flyers on the Flyer Talk website is to fly to London, then fly back to the U.S. via another, lower-tax country such as Ireland. It may be less convenient, but the savings can be considerable. Many airline websites feature a multicity booking tab alongside the round-trip and one-way options.
Buying one-way tickets isn't necessarily more expensive, either, according to the research. It depends on where you go and which airline or airlines you're flying.
Flying home to the U.S. via Lisbon or Reykjavik, both destinations where the national carriers offer discounted fares and free stopovers, is a good way to shave dollars off an airfare.
There are other strategies to keep your airfare tab under control:
Pick a slower day of the week: Tuesday and Wednesday are generally the cheapest days to travel, and flights on Sunday are typically the most expensive, according to the website cheapair.com, which analyzed airfares in more than 8,000 markets in its 2018 Annual Airfare Study.
Flying midweek instead of on a weekend will save you an average of $76 per airline ticket, it says.
Look for newly launched routes: When an airline enters a market, it typically offers a promotional rate to generate interest. This summer a number of major U.S. and foreign airlines have new flights across the Atlantic.
Among the more notable ones this summer: American is launching nonstop flights from Philadelphia to Bologna, Italy; Virgin Atlantic is adding service from both Los Angeles and Boston to Manchester, England; Delta is starting service from Boston to Edinburgh, Scotland; and United is flying a seasonal route from Newark to Naples, Italy.
But even more important, says Surry, is to watch where the low-cost champs like Norwegian or Icelandair are flying, because they'll have a greater impact on fares.
Turkish Airlines, he adds, is another low-cost leader to many destinations on the continent, although you'll likely have to change planes in Istanbul, which would be convenient only if you're flying to, say, Athens, or Eastern Europe.
Beware of fees when you redeem awards for free flights: If you plan to cash in your miles for a "free" ticket, you may get an unpleasant surprise: a big bill for the taxes you'd fork over on a paid ticket, according to the Points Guy, a site that evaluates loyalty programs.
Again, this varies by location. If you're flying from London, you'll be walloped by the whole APD. Consider using awards on a flight to a country that doesn't ding passengers so heavily, such as Spain, Italy, or Belgium. You still may have to pay fees but you could save some money.
And last, the best advice for bargain-minded travelers is to be open to alternatives.
"What we recommend above all is flexibility," says Surry. "Instead of sticking to London, Paris, or Rome, look at smaller cities like Prague and Amsterdam."
Consumer Reports is an independent, nonprofit organization that works side by side with consumers to create a fairer, safer, and healthier world. CR does not endorse products or services, and does not accept advertising. Copyright © 2019, Consumer Reports, Inc.
Source: Read Full Article