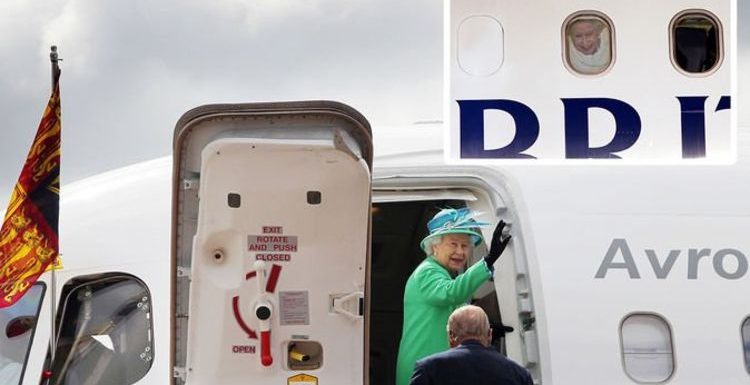 When you subscribe we will use the information you provide to send you these newsletters.Sometimes they'll include recommendations for other related newsletters or services we offer.Our Privacy Notice explains more about how we use your data, and your rights.You can unsubscribe at any time.
Queen Elizabeth has likely become something of an expert at travelling. The monarch has had to carry out a plethora of royal tours during her long reign. Many of these trips required long-haul travel.
So how did the Queen cope with travelling such great distances?
Jet lag is something that bothers many jet-setters – and the Queen is not immune to the condition either.
However, Queen Elizabeth has an unusual remedy for dealing with the classic travel problem.
She does not reach for sleeping tablets or any over-the-counter medication.
Instead, the Queen has a more traditional and natural technique to deal with jet lag.
According to The Independent: "For jet lag, she takes homoeopathic medicines and barley sugar."
Surprisingly, sugar is something that many experts recommend avoiding when trying to stave off the symptoms.
This is because it can cause a spike in blood sugar levels which will crash later, causing fatigue.
However, doctors always recommend seeing a GP first before trying any homoeopathic medicine in case it interferes with any other medication they may be on.
The Queen also makes sure she is well entertained during long flights.
Author Robert Hardman shared an insight into her inflight entertainment choices in his book Queen of the World.
It turns out that, just like many travellers, the Queen likes to settle in with a film.
"It is a general rule that when the Queen travels to one of the old dominions, they foot the bill," Hardman wrote.
"In 1995, as the Queen prepared to head for New Zealand, [Former Prime Minister of New Zealand, Jim] Bolger's government suggested that she might like to fly on a scheduled flight.
"Officials at the Foreign Office in London tried to scupper the idea, arguing that the Queen does not take scheduled flight, 'for security reasons.'
"However, as the Queen's staff at the Palace had to remind the British government, all things relating to a tour of New Zealand were a matter for her New Zealand government.
"On October 30, 1995, she duly boarded Air New Zealand Flight NZ1 for the long journey from London to Auckland via Los Angeles.
"The Queen had First Class to herself (Price Philip was flying in separately from South Africa), undisturbed by the duty-free trolley and watched a Sam Neill film called Cinema of Unease.
"The Business Class cabin was occupied by twenty-six members of the Royal Household and 384 ordinary passengers filled economy, safe in the knowledge that their flight was not going to be delayed.
"Each received a commemorative pen."
Source: Read Full Article