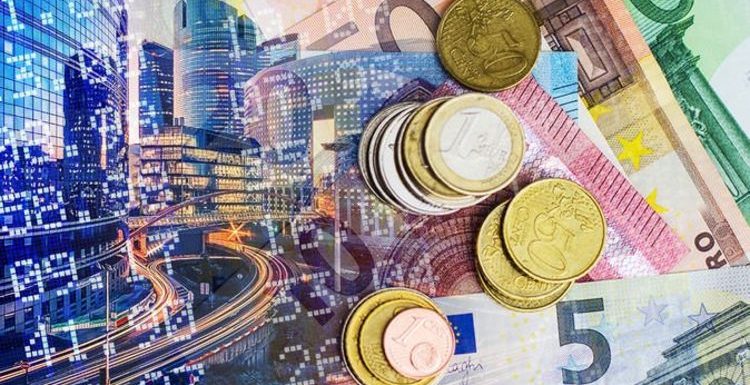 Holidays: Simon Calder gives 2021 travel advice
The pound to euro exchange rate traded "within a tight range" on Thursday, experts say. It comes as the new, third lockdown in the UK got well underway this week, dashing anyone's travel plans. There is little "impetus" to shift the pound euro rate.
What's more, experts predict this lack of movement is likely to stay today.
The pound is currently trading at 1.1074 against the euro, according to Bloomberg at the time of writing.
Michael Brown, currency expert at international payments and foreign exchange firm Caxton FX, spoke to Express.co.uk regarding the latest exchange rate figures this morning.
"Sterling remained within a tight range against the euro yesterday," said Brown.
We will use your email address only for sending you newsletters. Please see our Privacy Notice for details of your data protection rights.
"The pair still lack fresh impetus to move out of the recent trading band.
"Given the quiet calendar that awaits today, this range is likely to remain in play."
So what does all this mean for your holidays and travel money?
Post Office Travel is currently offering a rate of €1.0624 over £400, €1.00778 for over £500, or €1.0834 for over £1,000.
Frustratingly for countless Britons, holidays have to now be put on hold.
It's unlikely travellers will be looking to exchange holiday money in the coming weeks.
What's more, they are urged to keep hold of any currency they may have to prevent being caught out by exchange rates twice.
"If you have got hold of foreign currency in cash, I'd recommend keeping it in a drawer if you can afford to do so," said James Lynn, co-CEO and co-founder of travel debit card Currensea.
"The exchange rate has already hit the pound badly because of the third lockdown and if you go on a holiday later in the year you'll be hit again converting your money back into the currency you need."
"This could mean you lose 10 to 20 percent of the value due to fees."
Luckily, planning ahead and booking a holiday for Spring onwards is now possible as the vaccine is rolled out across the experts.
Some experts even say jet-setters can book from as early as March onwards – as long as they book with a reputable travel company that offers flexibility, should the worst happen.
Holidaymakers should always make sure they are adequately protected – with travel insurance playing a major part here.
Tommy Lloyd, MD of Medical Travel Compared said: "The first piece of advice I would give to anyone affected by the latest announcement is to check that their travel insurance covers them for coronavirus related incidents."
He continued: "This ever-developing situation is a good example of why it is essential to purchase travel insurance at the time of booking a trip anywhere, even if it is a staycation.
Lloyd added: "However, your holiday provider and/or airline should provide you with a refund as FCDO (Foreign, Commonwealth and Development Office) advice is now in place and claims should be pursued through them in the first instance. Travel insurance is a hugely important part of a holiday and is often overlooked or an afterthought."
Source: Read Full Article