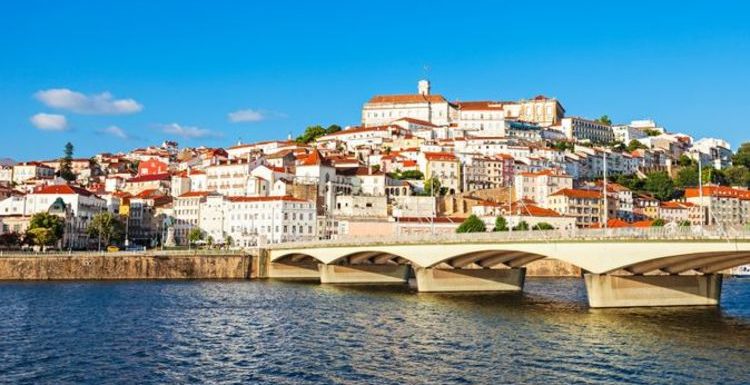 British expats discuss shop opening times in France
We use your sign-up to provide content in ways you've consented to and to improve our understanding of you. This may include adverts from us and 3rd parties based on our understanding. You can unsubscribe at any time. More info
From the Algarve's beaches to historic cities there are many fantastic destinations for Britons in Portugal. There are over 45,000 Britons living in Portugal according to the Portuguese Chamber of Commerce.
Cascais
The top destination on the Lisbon coastline, Cascais is an idyllic fishing town which was once the summer retreat of wealthy Portuguese.
Expats can expect a charming historic centre and a bar district that comes alive at night.
Cascais has many beautiful beaches on the Portuguese Riviera while keen surfers can catch waves on the Serra de Sintra coastline.
Cascais is just a short train ride from Lisbon and is very conveniently located for access to the airport.
Coimbra
The capital of medieval Portugal, seductive Coimbra is a fantastic destination for British expats.
Home to Portugal's oldest and most prestigious university, Coimbra offers a historical centre and busy nightlife.
The riverside city is famed for Coimbra fado, a form of traditional Portuguese music often played at pubs and cafes.
Coimbra is just a one hour drive from the charming city of Porto where expats can sample some of Portugal's best wines.
Braga
While many British expats are chasing better weather, not everyone is looking for endless sunshine.
Braga in northern Portugal might not have the sunshine of the Algarve but is a fantastic destination for British expats.
Sometimes known as the Rome of Portugal for its many churches, many tourists visit the lively city to uncover its history.
One Tripadvisor user said: "A beautiful, amazing, exceptional place" while another added: "A delightful location."
Portimão
Located in the Algarve region, Portimão is a fantastic choice for expats who want to experience bustling city life and have easy access to award winning beaches.
Relaxed and low-key, Portimão has excellent shopping options and a scenic waterfront to stroll along.
Portimão is just three kilometres from the Praia da Rocha tourist area which has many stunning beaches.
Expats can also enjoy one of the many seafood delicacies such as fresh sardines from Portimão's traditional restaurants.
Faro
Endless sunshine and azure waters, it's not hard to see why Faro is one of the top destinations for British expats.
Britons who can't speak Portuguese will find it fairly easy to get by in Faro as many venues cater to tourists.
Expats will likely find a more affordable lifestyle in Faro and will have easy access to an international airport.
One reviewer on Tripadvisor said: "Superb bars, restaurants and cafes to enjoy whilst sitting in the sunshine, watching the world go by."
Source: Read Full Article