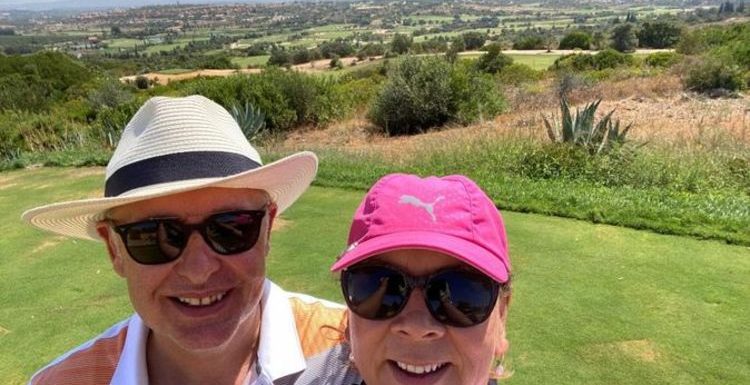 Influencer shows incredible views from her Dubai hotel bathroom
We use your sign-up to provide content in ways you've consented to and to improve our understanding of you. This may include adverts from us and 3rd parties based on our understanding. You can unsubscribe at any time. More info
The 2021 International Living Global Retirement Index ranked Portugal as the best country in Europe for retirement. The Algarve's perfect combination of golf, sun and sea makes it a great spot for potential retired expats.
A study by money.co.uk found that Portugal was the fourth most googled retirement destination in the world.
International Living said: "Vibrant cities full of Old World charm, miles of golden sandy beaches, green rolling hills, some of the best healthcare in the world, low cost of living, and safety."
Portugal has a low cost of living compared to most Western European countries and groceries are very affordable.
British retirees, Ann and Kevin Hudson, shared why they decided to retire to the Portuguese Algarve.
The couple were attracted by Portugal's many golf courses and decided to buy a property on the Amendoeira Golf Resort.
They said: "We were really well looked after and made to feel very welcome. We loved both golf courses and found everyone very friendly."
The Amendoeira Golf Resort where the Hudsons own a three bedroom villa is owned and operated by Kronos Homes.
The retired couple have a private swimming pool and beautiful gardens with fabulous golf course views.
Outside of golf, the resort has football pitches, tennis courts, padel courts and communal swimming pools.
The couple said: "It has great golf courses, the facilities are wonderful, it's close to lovely beaches, restaurants and shopping, it's perfect for retirees."
Faro airport has many flights to major UK airports making it an easy trip back to Britain for retirees to visit family.
Alda Filipe, sales and marketing director of Kronos Homes, said: "The region's excellent connectivity has attracted an international community of retirees to the Algarve.
"There's so much here in terms of the beautiful natural environment and the plentiful cultural and leisure activities.
"The fact that English is so widely spoken can also be a great help for those still getting to grips with the local language as they settle in.
"All told, Portugal has a huge amount to offer to retirees. It's perfect."
Golf course properties are extremely popular with British expats, both in Portugal and other European destinations, such as Spain.
On top of the excellent leisure facilities, expats will normally have 24 hour security onsite and services such as laundry.
July is the hottest month of the year in the Algarve when the average temperature is 28 degrees.
Even in January, temperatures can reach 16 degrees, and the region is rarely cold.
Top destinations for British expats in the Algarve include Lagos, Faro, Tavira and Albufeira.
Kronos Homes: Amendoeira Golf Resort
Source: Read Full Article