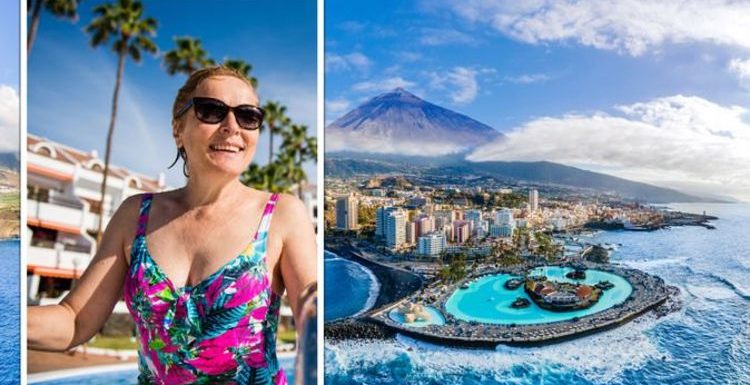 Simon Calder discusses cancelled holidays over Christmas
We use your sign-up to provide content in ways you've consented to and to improve our understanding of you. This may include adverts from us and 3rd parties based on our understanding. You can unsubscribe at any time. More info
Britons in need of a holiday will no doubt be starting the year dreaming of far-flung countries. Travel, however, is still largely uncertain and holidaymakers may be tempted to leave their bookings to the last minute.
Andrius Remeikis, Senior Business Development Manager at booking specialist and hospitality tech provider Profitroom, said: "The ebbs and flows of the pandemic have been a nightmare for travellers.
"They have been liable to having their hopes dashed by new Covid restrictions at the last minute if booking early or missing out due to high levels of demand if biding their time."
With the past couple of years marred by travel dreams dashed at the last minute, it would make sense for holidaymakers to be cautious in 2022.
Andrius continued: "The unfortunate truth is that holiday plans are very much beholden to Government guidance and the latest case numbers.
"In late autumn of last year, for instance, Christmas bookings looked a fairly safe bet, with most people banking on the success of the vaccine rollout to see hospitality through the winter.
"However, the latest variant put paid to that, with many bookings cancelled and the industry reeling.
"Thankfully though, there was no enforced lockdown, which meant, by and large, those who were confident enough were able to carry on with their plans."
Andrius had hope for this year and said: "Based on the latest Government indications and with Omicron cases starting to level out, it seems there's no immediate threat of a lockdown now or indeed in the next few weeks/months."
Britons should feel a bit more confident this year and may want to book early to avoid the "last-minute scramble" for a summer holiday.
Andrius said: "This year, the signs seem a lot more promising – which should give guests the confidence to book earlier.
"The benefit of this, is that there are deals to be had if guests are willing to take a degree of risk – with the earlier you book often securing the best price."
Speaking of price, Andrius had some tips for holidaymakers who were looking for a bargain.
He said: "One key thing for holidaymakers to bear in mind is, wherever possible, to book directly via a hotel's website.
"This is where you'll secure the best price, as the hotel will be keen to avoid the associated costs of Online Travel Agents such as Booking.com, Expedia and Hotels.com.
"In addition, most resort, golf and spa properties will also have interesting packages available which may include spa treatments or other leisure activities bundled up with the room rate.
"It's also worth messaging the hotel directly to see if there are any extras or a better price available – especially if you're looking to book now with things still somewhat up in the air.
"Hotels are still forecasting a busy summer, so going with the earlier the better will help you secure both the dates you want and the best price."
Britons still unsure about when to book should be put at ease, with "many hotels still offering flexible cancellation rates", meaning "the risk is greatly reduced".
Andrius advice was simple: "Book as early as possible, but maybe just wait a couple more weeks until the Omicron wave has settled – unless you find flexible cancellation rates.
"In which case, pick a destination and get booking."
Source: Read Full Article