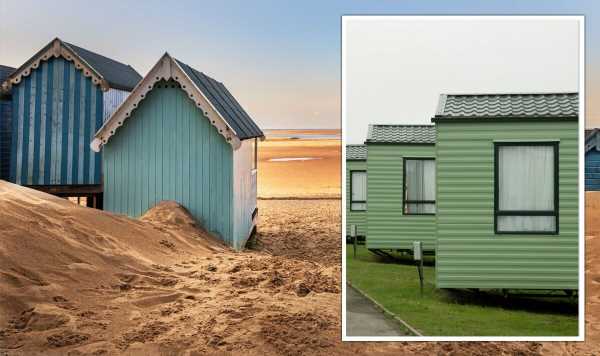 Travel chaos: Simon Calder says to only take hand luggage
We use your sign-up to provide content in ways you've consented to and to improve our understanding of you. This may include adverts from us and 3rd parties based on our understanding. You can unsubscribe at any time. More info
Norfolk is becoming an increasingly popular tourist destination and is already a favourite of the Royal Family. However, one councillor has said too much tourism could cause "deprivation".
Michael de Whalley, a member of West Norfolk Council, expressed fears about tourism at a recent council meeting.
He said: "We have had concerns about holiday park developments, which have not proved popular with residents.
"There are concerns that they only provide lowly-paid jobs.
"There are concerns that, during times of downturn, there is risk of them becoming effectively shanty-towns, or areas of deprivation."
However, other councillors said Norfolk was "blessed" to be a popular tourist destination.
According to one Labour councillor, just under 20 percent of jobs in the area are related to tourism.
Holiday parks often offer a budget holiday experience and are popular with British families.
Despite the positives, De Whalley gave Jaywick Sands in Essex as an example of an area that has suffered due to tourism.
A couple of miles from Clacton-on-sea, the area has been described as the most deprived in Britain.
Jaywick Sands was originally built as a second home complex but following the war many Londoners moved to the homes permanently.
As the homes were only constructed as holiday lodgings many of the structures were unsound.
Several buildings have been left derelict while many are in a bad condition.
De Whalley said he feared there was a risk to Norfolk if it became "over enthusiastic" about holiday developments.
Tourism in the UK boomed during the pandemic staycation craze and many areas have seen a rise in the number of tourists.
While tourists can bring additional income to an area, many destinations struggle to maintain it during low season.
Tourism can also drive up house prices and force residents to leave their hometowns.
Cornwall has proposed a register on second homes to try to control the housing crisis in the area.
Other popular regions such as the Peak District have complained of the pressure on parking during peak season.
Wales is currently discussing the implementation of a tourist tax to help pay for essential infrastructure.
While some residents believe tourists should help pay for essential services they use, others think a tax would put visitors off.
Source: Read Full Article