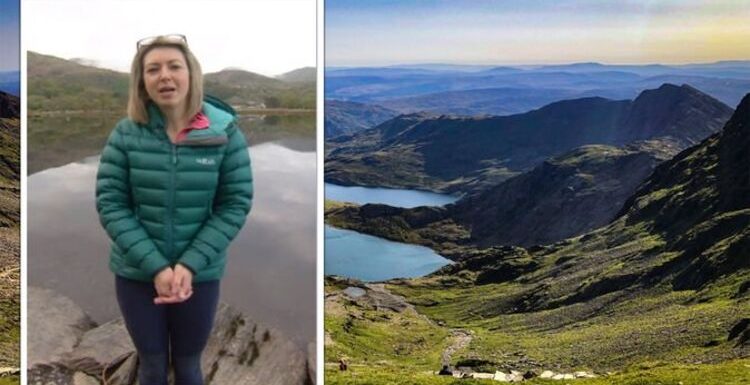 Snowdon guide caught someone 'going to the toilet' on railway
We use your sign-up to provide content in ways you've consented to and to improve our understanding of you. This may include adverts from us and 3rd parties based on our understanding. You can unsubscribe at any time. More info
Gemma Davies, a mountain guide at Snowdon, said: "We'd gone up for a sunrise hike and I noticed the extent of litter walking up. But as we got to the top, there was faeces and human waste underneath the stones.
"As we were coming down, I did actually catch someone going to the toilet on the railway, which wasn't a pleasant sight.
"We had to walk past the gentleman and as we reached the halfway house, again there was human waste in paper cups which again was a bit of a shocking sight to see."
The stunning mountain is one of the UK's top attractions with many walkers attempting the summit each year.
Gemma said: "You do need to go (to the toilet), I completely understand that. To go up to the top of the summit, you're looking at a six to eight hour hike.
"I feel that regular walkers are self sufficient but we're talking about mass tourism."
During peak periods, such as the Easter bank holiday weekend, people often travel to Snowdon from around the world.
Gemma added: "Even the facilities that we do have, the toilets aren't open, they're not open today. I did check.
"People are not aware of what's required when they're walking up."
BBC presenter Dan Walker added that the cafe wasn't open when he walked up on the weekend.
He joked: "I was there on the Bank Holiday weekend. I didn't do any of that. We took everything with us.
"I promise you. There were lots of witnesses."
Gemma was leading a group of tourists when she came across the unpleasant human excrement.
She said: "It wasn't good. I had to apologise on numerous occasions to my group. They were Europeans, they hadn't been to the area before.
"It's such a beautiful place and to have to apologise and explain to them to 'mind the poo' is not ideal.
"It wasn't ideal and it was upsetting and embarrassing."
Snowdonia Mountain Authority told the BBC that Snowdon is a mountain not an attraction and it was up to people to take their own waste.
However, Gemma said she felt the mountain was a tourist attraction and there should be more facilities for visitors.
The Countryside Code tells visitors to the British countryside to "leave no trace of your visit".
It states: "Remember to bring a bag with you and take your rubbish and food waste home, use public bins or recycle if possible.
"Litter spoils the beauty of the countryside and can be dangerous to wildlife and livestock.
"Dropping litter and dumping rubbish are criminal offences."
It could also be a good idea to visit the toilet before attempting the tricky Snowdon climb this year.
Source: Read Full Article