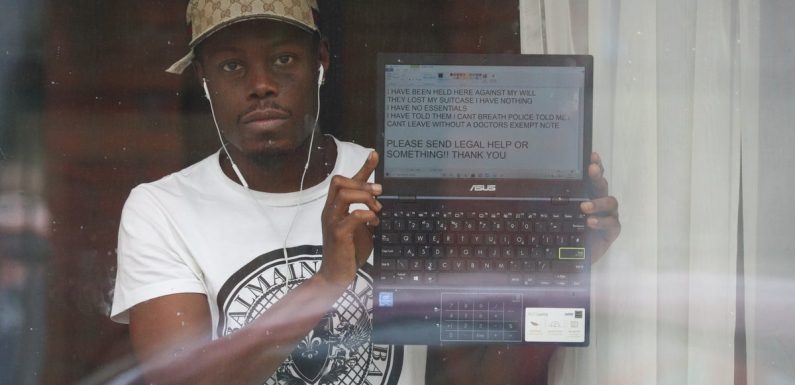 A traveller stuck in a quarantine hotel claims he is being "held against his will".
Anthony Pium, who had flown into the UK from Brazil, said hotel quarantine was the "the worst experience of my life" and staff had become "forceful" when he tried to leave for some fresh air.
He has been staying at the Heathrow Radisson Blu Edwardian, one of the hotels chosen for the government's mandatory hotel quarantine scheme.
From 15 February, travellers from 33 "red list" countries – including Portugal, the UAE and most of South America – have to quarantine for 11 nights in a designated hotel at one of five English airports, at a cost of £1,750 per passenger.
The aim of the scheme is to stop Covid variants from spreading in the UK.
Travellers must self-declare that they have been in one these high-risk countries, or risk a £10,000 fine at the border.
Read more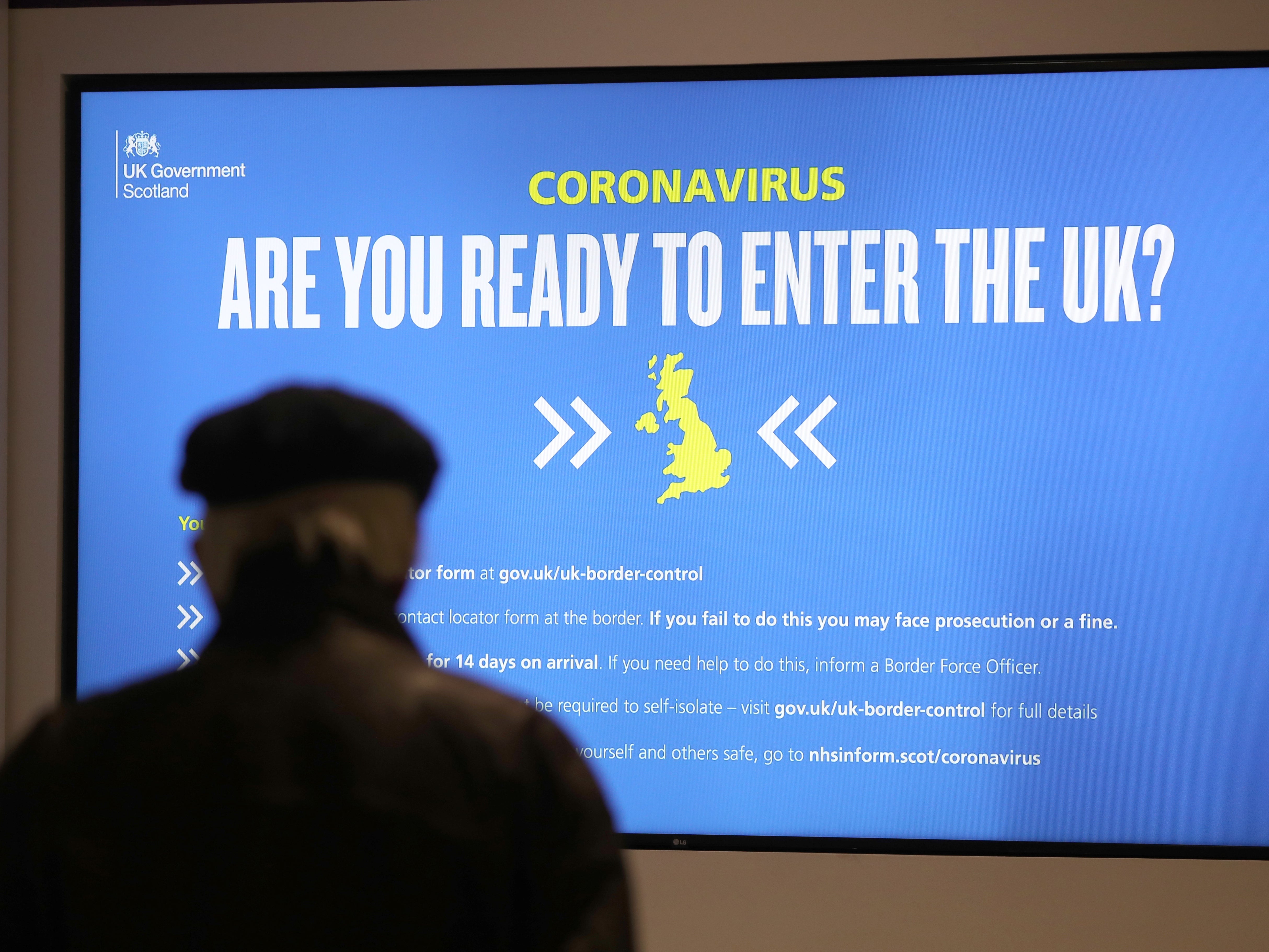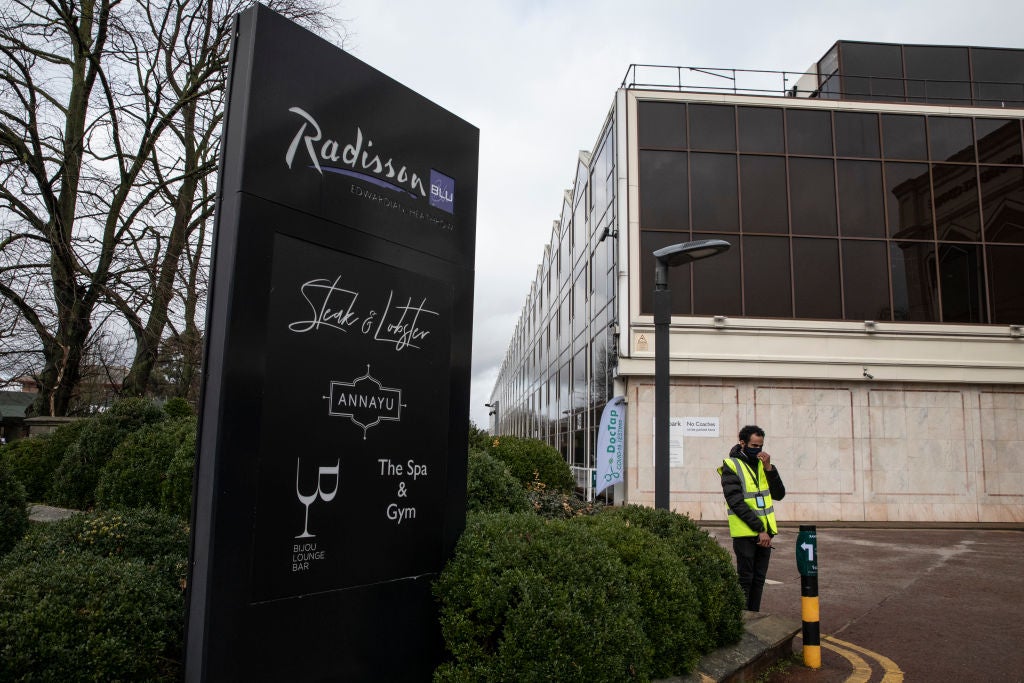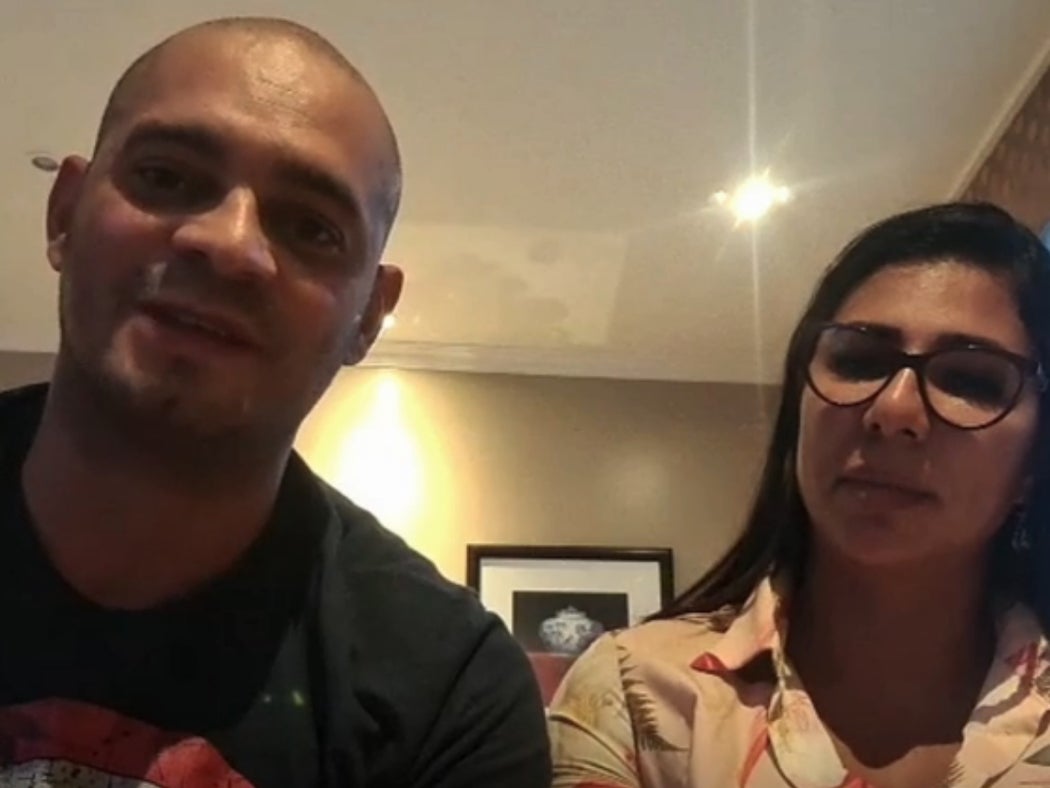 The rules of hotel quarantine dictate that travellers, who have to present a negative Covid PCR test at the border as well as undergo additional tests on day two and eight, are not allowed to leave the room.
INDY/
GO Weekly Newsletter
TIME TO TRAVEL!
Read our full mailing list consent terms here
INDY/
GO Weekly Newsletter
TIME TO TRAVEL!
Read our full mailing list consent terms here
Mr Pium, who had been in Sao Paulo for work, was pictured holding up a laptop to the hotel window saying "I have told them I can't breath [sic]" and "please send legal help".
He told Press Association that his luggage had been lost at the airport, leaving him without essentials or a change of clothes.
"I'm really upset, I'm really frustrated, and I feel like this is changing my view on how the police and the government help people in this crisis," he said.
"They already know coronavirus affects people mentally and I've been away from my family for two months.
"Now coming back to my own country feels worse than when I was in Brazil.
"They're trapping me in my room and, to be honest, it's the worst experience of my life."
Source: Read Full Article