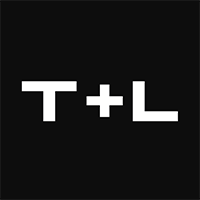 A man was arrested over the weekend after climbing onto the wing of an Alaska Airlines plane at Las Vegas McCarran International Airport.
The aircraft was on the tarmac, full of passengers and about to take off for Portland on the Saturday afternoon when a man started walking towards it. Pilots spotted the man and called law enforcement, but they did not arrive in time to stop him from climbing onto the plane's wing. 
When he fell off the winghttps://t.co/yIOaReDefu
#LasVegas #alaskaairlines #alaskaflight1367
"Our first reaction was, 'Uhhh, who is this guy? Is this a terrorist type of activity?'" Erin Evans, a passenger on the plane, told ABC News on Sunday. "The flight attendant told me in the 30 years that she's been a flight attendant nothing like this happened before."
Video captured by passengers shows the man walking along the airplane wing, taking off his shoes and socks for better traction, and sitting down. Cabin crew instructed passengers to remain in their seats during the incident. 
Video: 'The Original Wingman': Man Climbs Wing of Grounded Airplane at Las Vegas Airport (Storyful)
Another Mysterious 'Monolith' Discovered in South of England

Storyful


LeBron James Spotted in Porsche on Los Angeles Freeway

Storyful


Australian Brushturkey Tries to Take Dog For a Walk on Sydney Property

Storyful


'Heaven's Gate': Hot Water Freezing Creates Magical Effect in Snow-Covered Alaska

Storyful


Vintage Santa's Ski Slope Christmas Tree Decoration Goes Viral

Storyful


Woman Swerves to Avoid Wrong-Way Driver on Highway in British Columbia

Storyful


Remote Austrian Village Becomes 'Winter Wonderland' After Heavy Snowfall

Storyful


Waterspout Swirls Near Coast of Australia's Northern Territory

Storyful


Trump Disputes Election Result at White House Hanukkah Party

Storyful


'It Came Down Too Hard': Bystanders React as SpaceX Rocket Explodes

Storyful


Wall of Cracked Ice Forms Near Shoreline at Leech Lake

Storyful


Crowd Removes Mysterious Monolith From Outside San Diego Shopping Center

Storyful


Elf Leaves Shelf to Take Drone Ride Through Snowy Pennsylvania Sky

Storyful


Record-Breaking Snowfall Blankets Ski Resort in Austria

Storyful


London Apartment Tour Reveals Back-Door Staircase Hidden Beneath Kitchen Cabinets

Storyful


Hidden Cellar Door Revealed in Netherlands Kitchen

Storyful

Another Mysterious 'Monolith' Discovered in South of England
Another monolith was discovered in Dartmoor National Park, England, this week, the latest in a series of similar structures in the UK and around the world. Local media reported the "stainless steel monolith" was approximately 2.5 meters tall, and was discovered near Throwleigh, about half a mile from the nearest road. Dartmoor National Park told Devon Live that it had removed the object. "We know people may think these types of things are an interesting talking point, but it must be remembered that Dartmoor is a protected landscape for its importance for wildlife, nature and archaeology," a representative told the news site on December 10. Sarah Clarke, who filmed this video on December 10, told Storyful: "The video was taken as proof of the monolith appearing on Dartmoor as many people didn't believe it was there." Credit: Sarah Clarke via Storyful


Storyful


LeBron James Spotted in Porsche on Los Angeles Freeway
NBA champion LeBron James was spotted driving down the San Diego Freeway in Los Angeles, looking stylish in his Porsche 918 Spyder. LeBron, sporting a face mask, spotted Alexander Herz recording, and shared a friendly "shaka" gesture before zooming off. Herz said he was "randomly driving on the 405 freeway" when he "happened to notice the one and only Lebron James driving in his rare million-dollar Porsche." Credit: Alexander Herz via Storyful


Storyful


Australian Brushturkey Tries to Take Dog For a Walk on Sydney Property
An Australian brushturkey tried its best to take its four-legged friend for a walk in Sydney, Australia. Joanne Righetti filmed this funny video showing the turkey pulling her dog's lead with its beak in an attempt to make the pooch move. The dog, Chilli, appeared more than happy to chase the turkey back. Righetti told Storyful that the bird lived in her neighbour's garden and liked following her and Chilli's walk every morning. "The turkey follows us and when we get home he likes to grab the lead. My dog is very tolerant and looks a bit bamboozled by his actions," Righetti said. The Australian brushturkey is a protected species that can be found in New South Wales and Queensland. Credit: Joanne Righetti via Storyful


Storyful

WINGMAN: New video from inside an Alaska Airlines flight shows a man who climbed onto the wing of the plane during takeoff at Las Vegas' McCarran International Airport, with the man eventually falling onto the tarmac and taken into custody. https://t.co/drjbNRfxk0 pic.twitter.com/fmszhERFKD
The man was on the wing of the plane for about 45 minutes until law enforcement used the emergency exits from the cabin in order to apprehend him. The man walked towards the edge of the wing and slipped off onto the tarmac, where Las Vegas police met him. 
"Our guests and employees are safe and we are working with law enforcement. The plane returned to the gate for a full inspection," Alaska Airlines said in a statement to Travel + Leisure on Monday.
The man was taken to University Medical Center, where he was treated for minor injuries, and then booked into Clark County Jail for trespassing and disregard for public safety. 
Police suspect that the man jumped a fence at the airport in order to gain access to the tarmac. The investigation by Las Vegas police is ongoing. 
Cailey Rizzo is a contributing writer for Travel + Leisure, currently based in Brooklyn. You can find her on Twitter, Instagram, or at caileyrizzo.com.
Source: Read Full Article