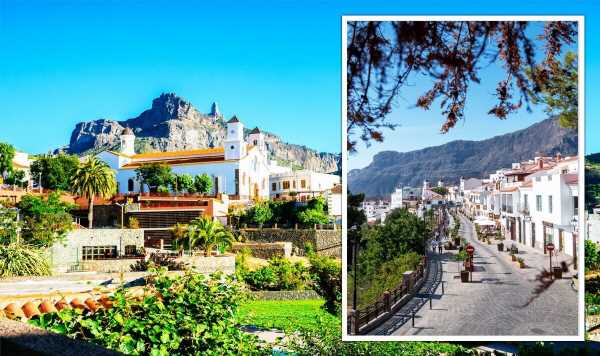 Simon Calder offers travellers fast track advice
We use your sign-up to provide content in ways you've consented to and to improve our understanding of you. This may include adverts from us and 3rd parties based on our understanding. You can unsubscribe at any time. More info
The Los Pueblos Más Bonitos de España campaign found some of Spain's prettiest villages. To make the list, villages have to be some of the most beautiful and authentic in the whole country.
One of this year's prettiest villages is Tejeda on the stunning Canary island of Gran Canaria.
Tejeda is in the centre of the island and is located in one of the largest volcanic calderas in the archipelago.
One visitor to the town wrote on Tripadvisor: "Lovely place! Beautiful village with views over the mountain ranges.
"Many fine well-marked hiking tracks of different difficulty and duration can be found in this area."
Another said: "The town is well worth a visit for the views. The twisty roads to get there are part of the fun."
The charming village is 1,050m above sea level and offers incredible views of the surrounding mountains.
Tourists who want a challenge could attempt to cycle to the top of Pico de las Nieves which is considered one of the hardest climbs in Spain.
Visitors can also see the Roque Nublo, an enormous 70m stone which was formed due to volcanic activity.
A visit to Tejeda wouldn't be complete without sampling some of the town's excellent wine at the Bodegas Bentayga vineyard.
The winery offers stunning views and guided walks of the vineyard as well as tourist tastings.
Tejeda is also one of the best places to take a deep dive into the archaeological mysteries of Gran Canaria.
Tourists can visit the Centro de Interpretación del Roque Bentayga in Tejeda to discover more about the curious rock formations.
Known as an almond town, every traditional dessert in Tejeda is centred around the tasty nut.
Tourists can sample some of the town's famous sweet treats at the local bakery, Dulceria Nublo.
One tourist wrote on Tripadvisor: "This bakery offers the most delicious sweets and pastries.
"Highly recommended to make a short stop and taste all the delicious products."
Another said: "We ordered a couple of items and nearly went back to buy more. Ate them outside on a bench with a beautiful view."
The town is also known for its marzipan which used to be made to celebrate the Christmas season.
In February, the town even hosts an Almond Blossom Festival to herald the arrival of spring on the island.
Britons can fly direct to Gran Canaria from most major UK airports with budget flights available.
Source: Read Full Article