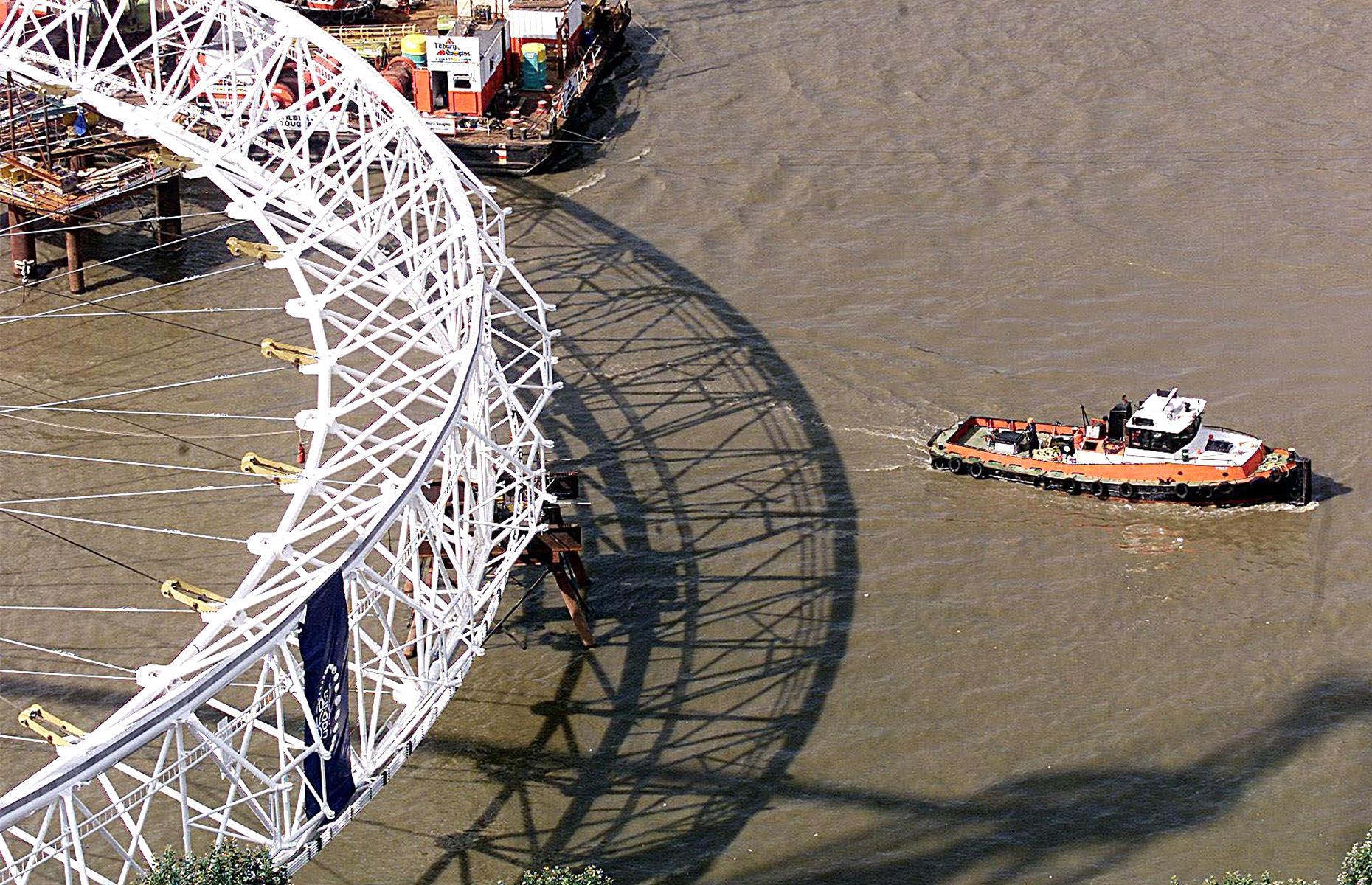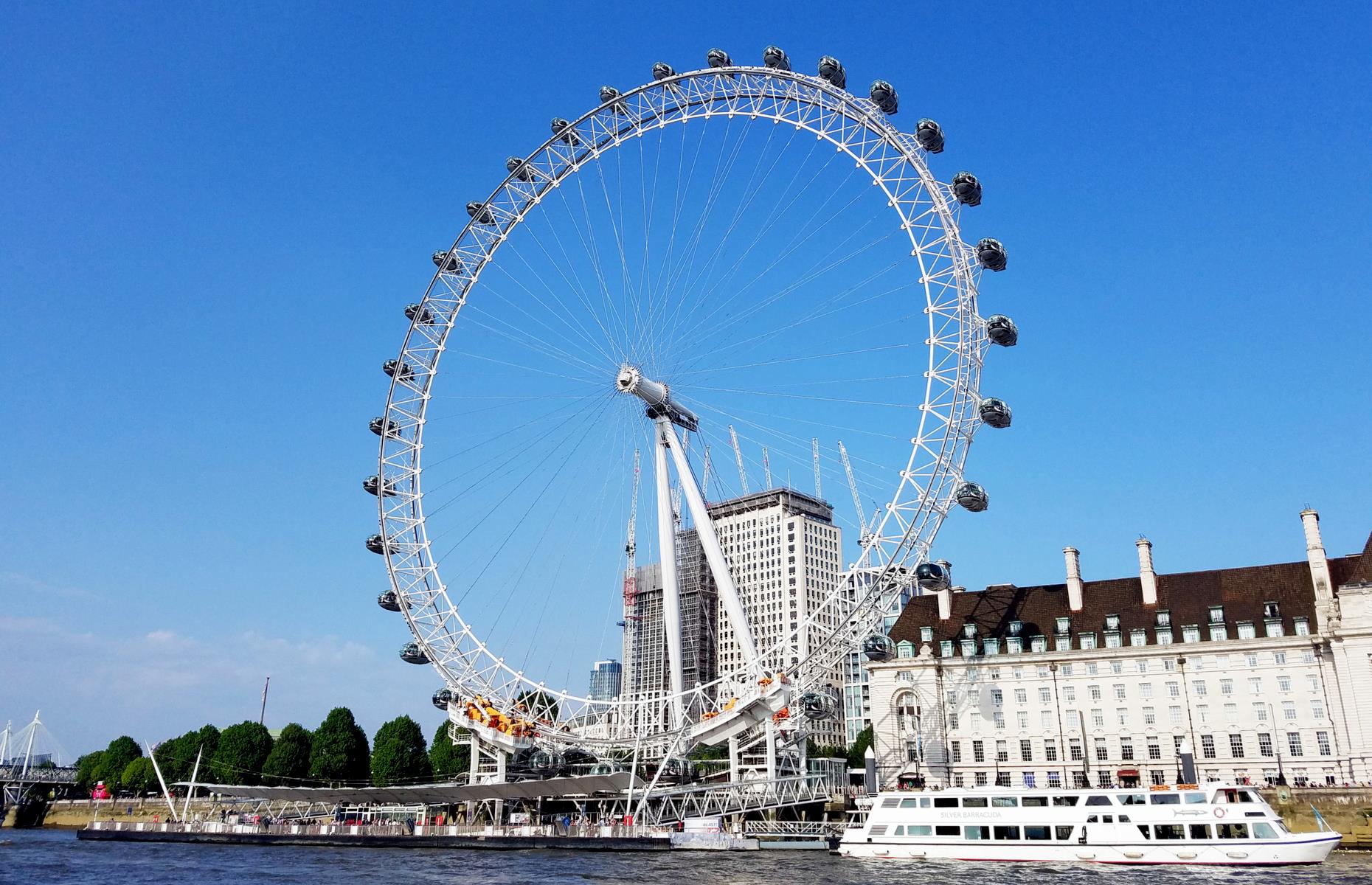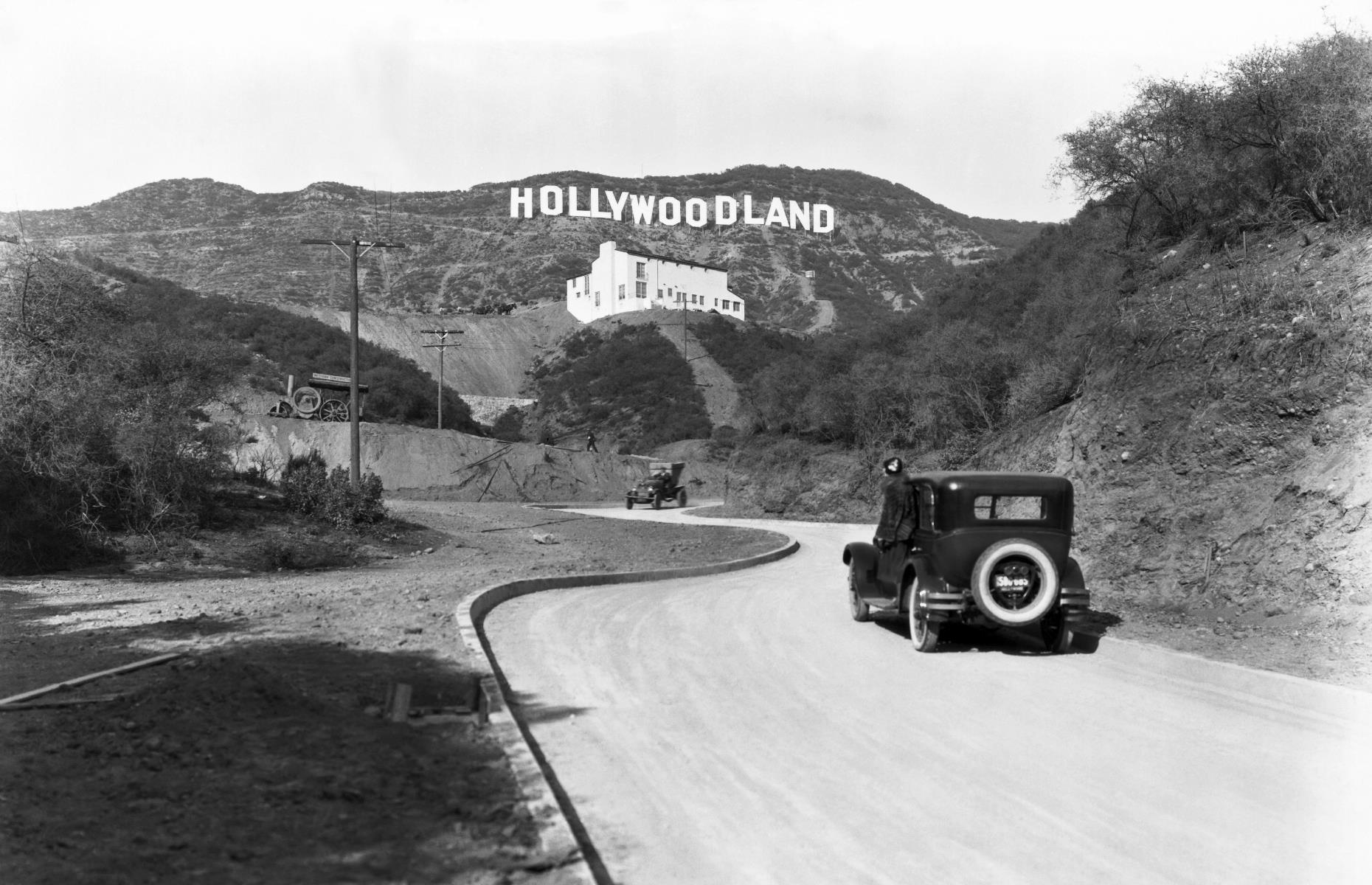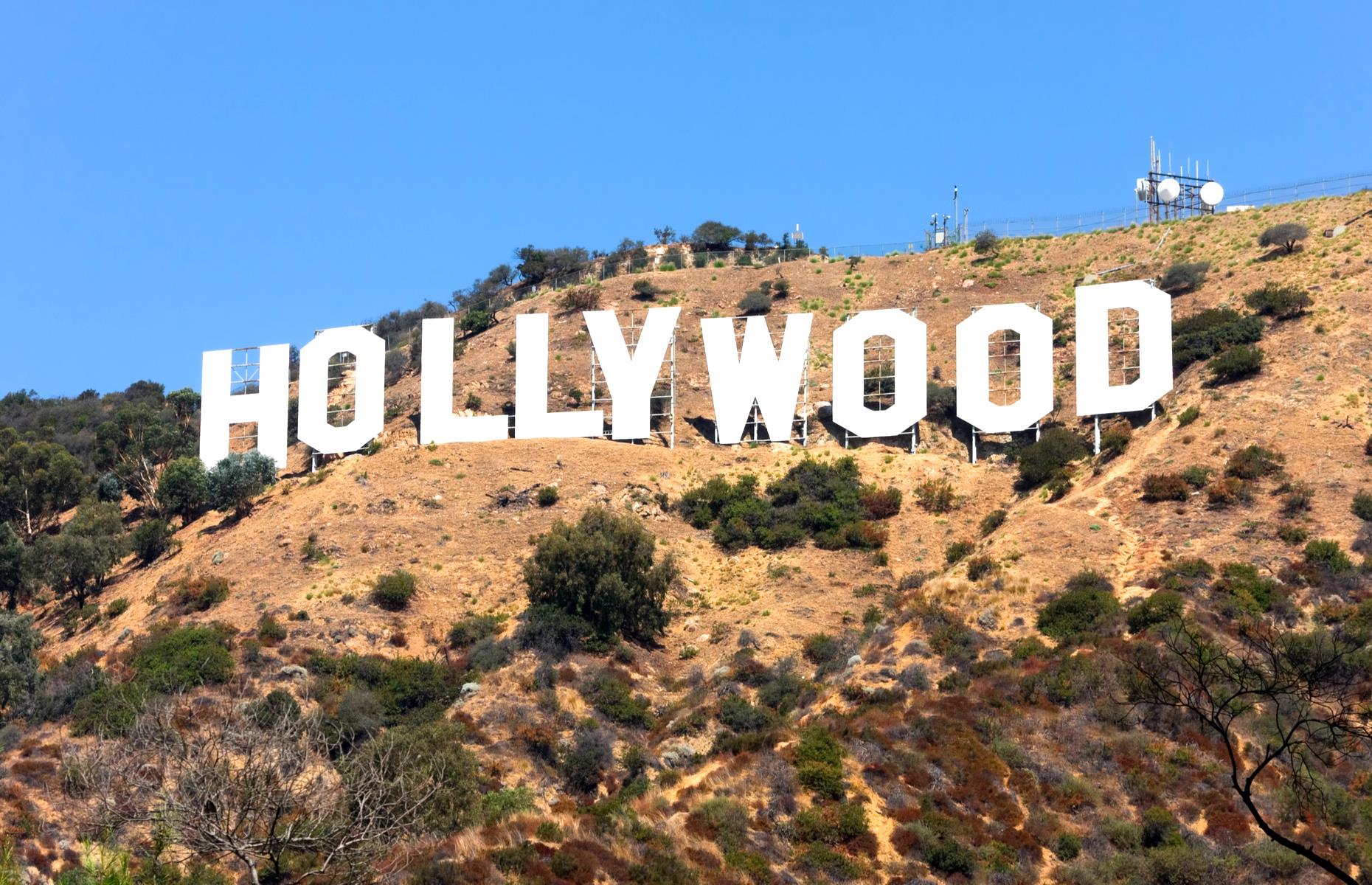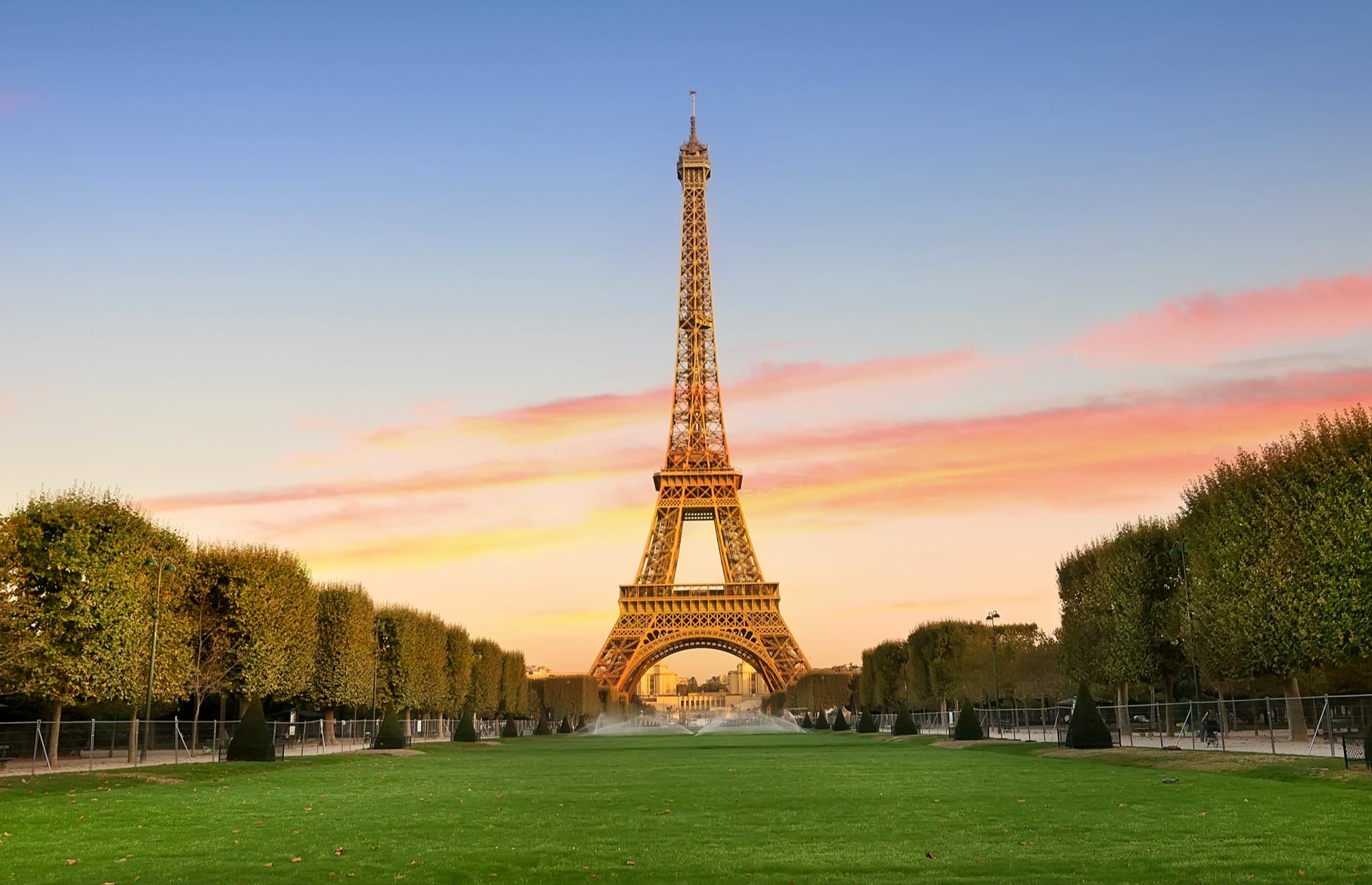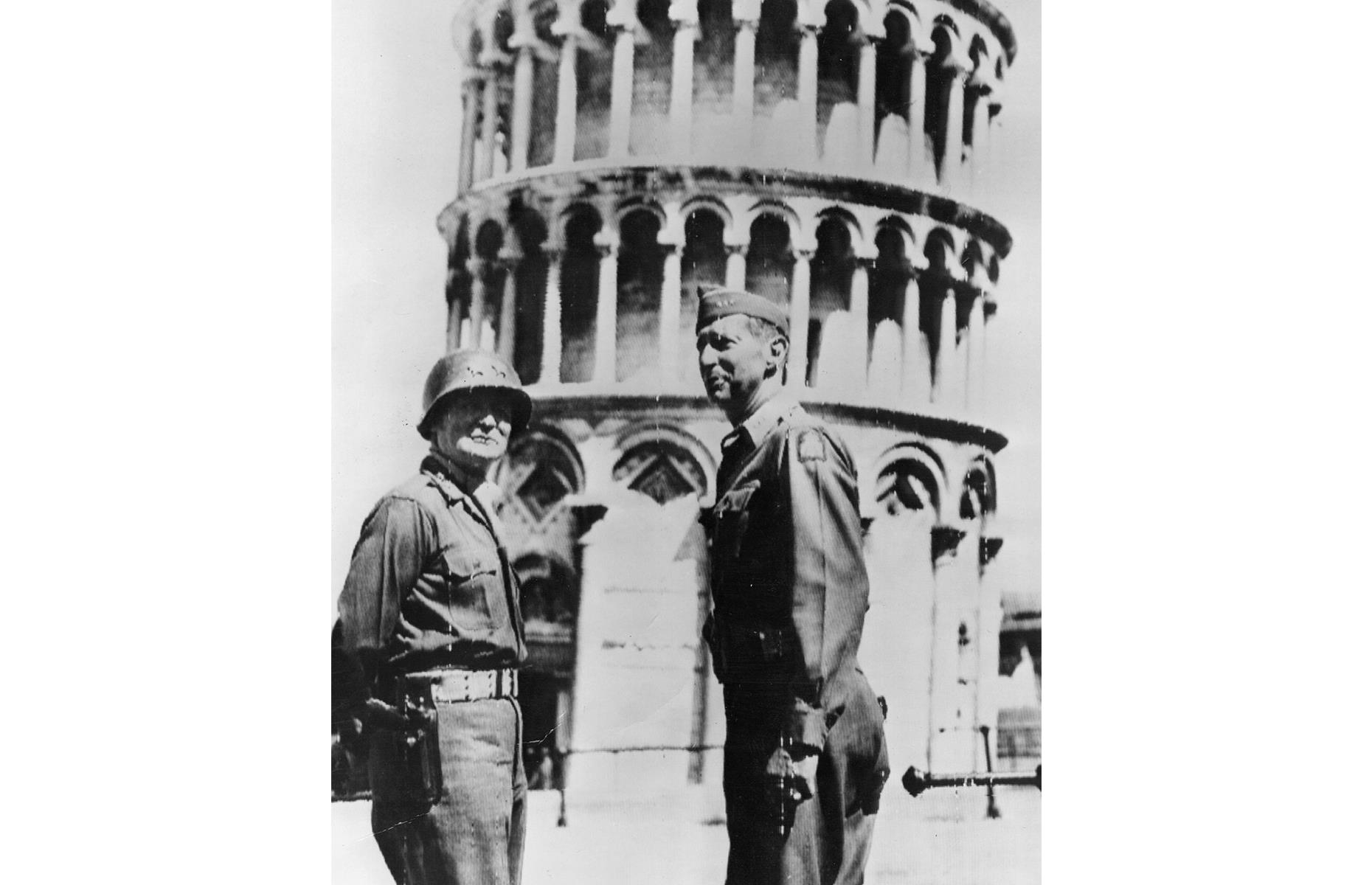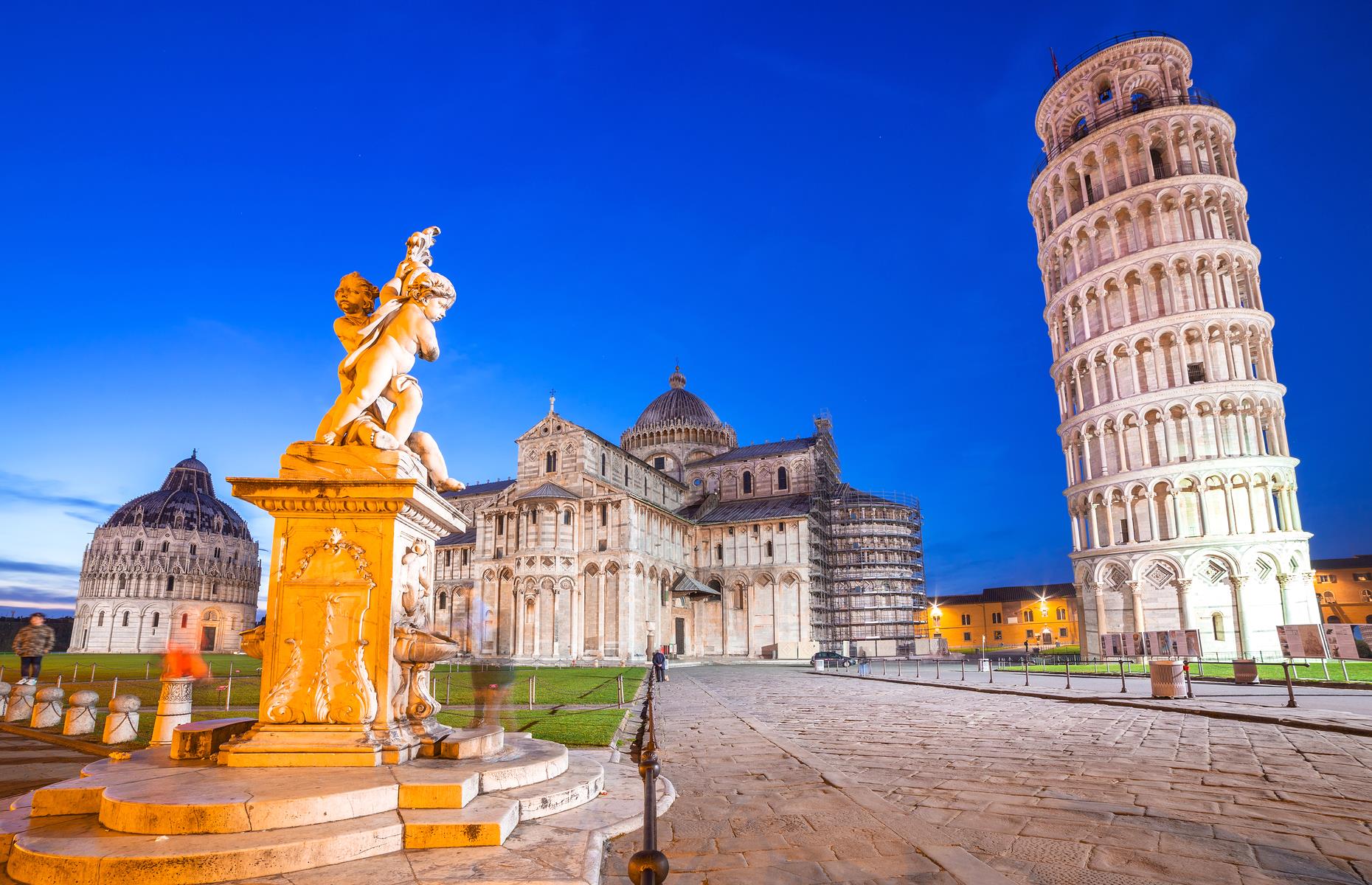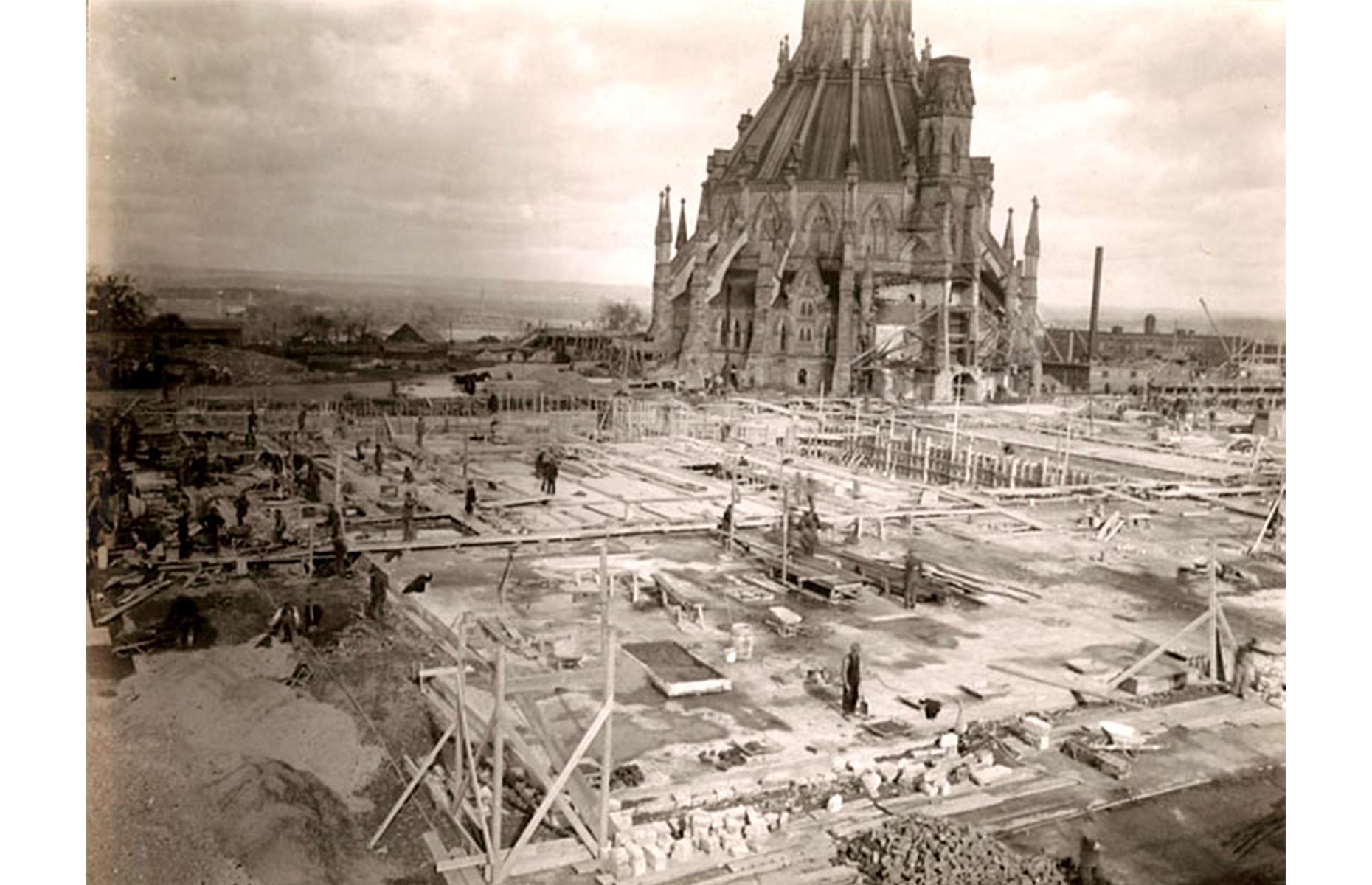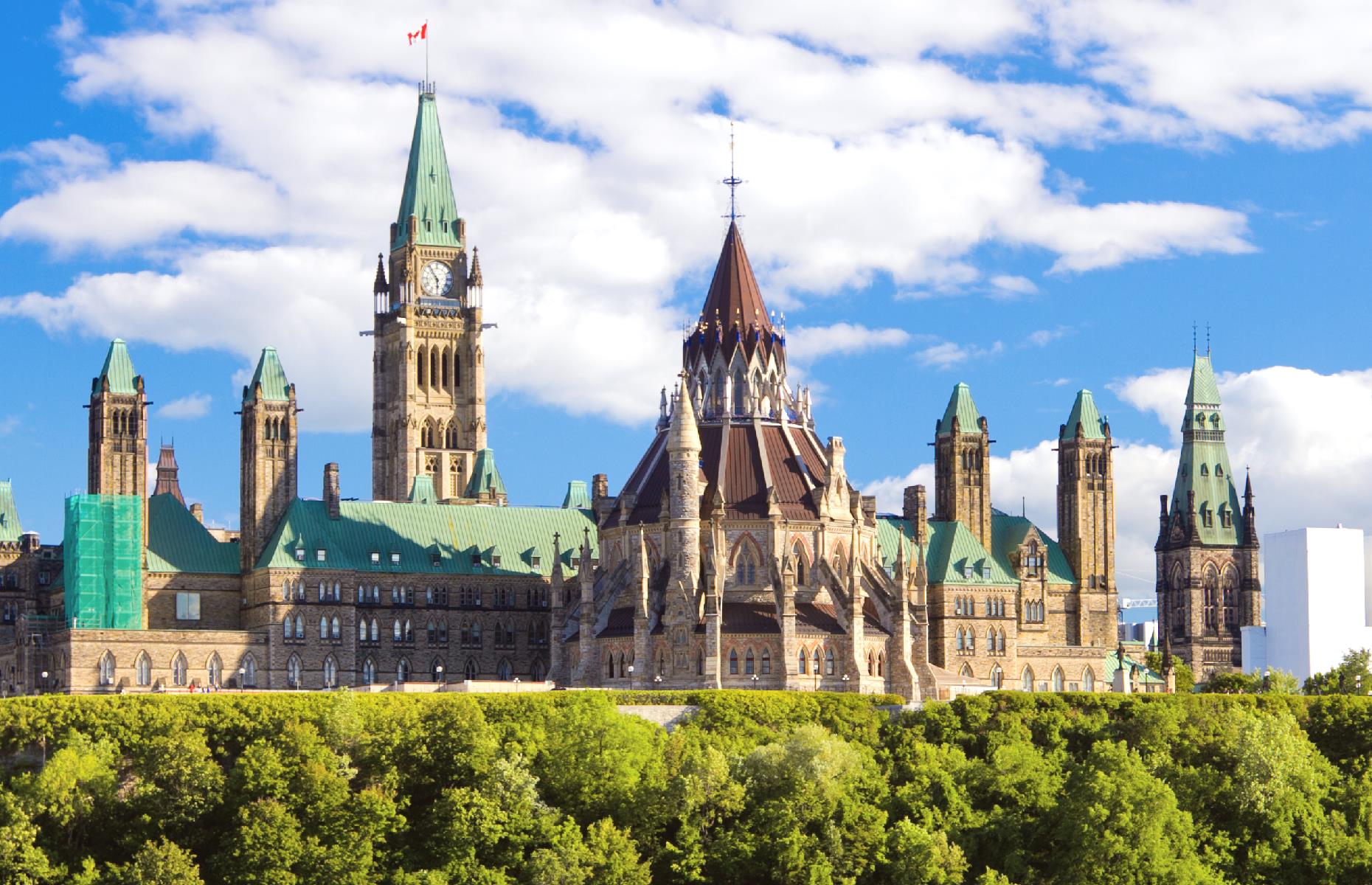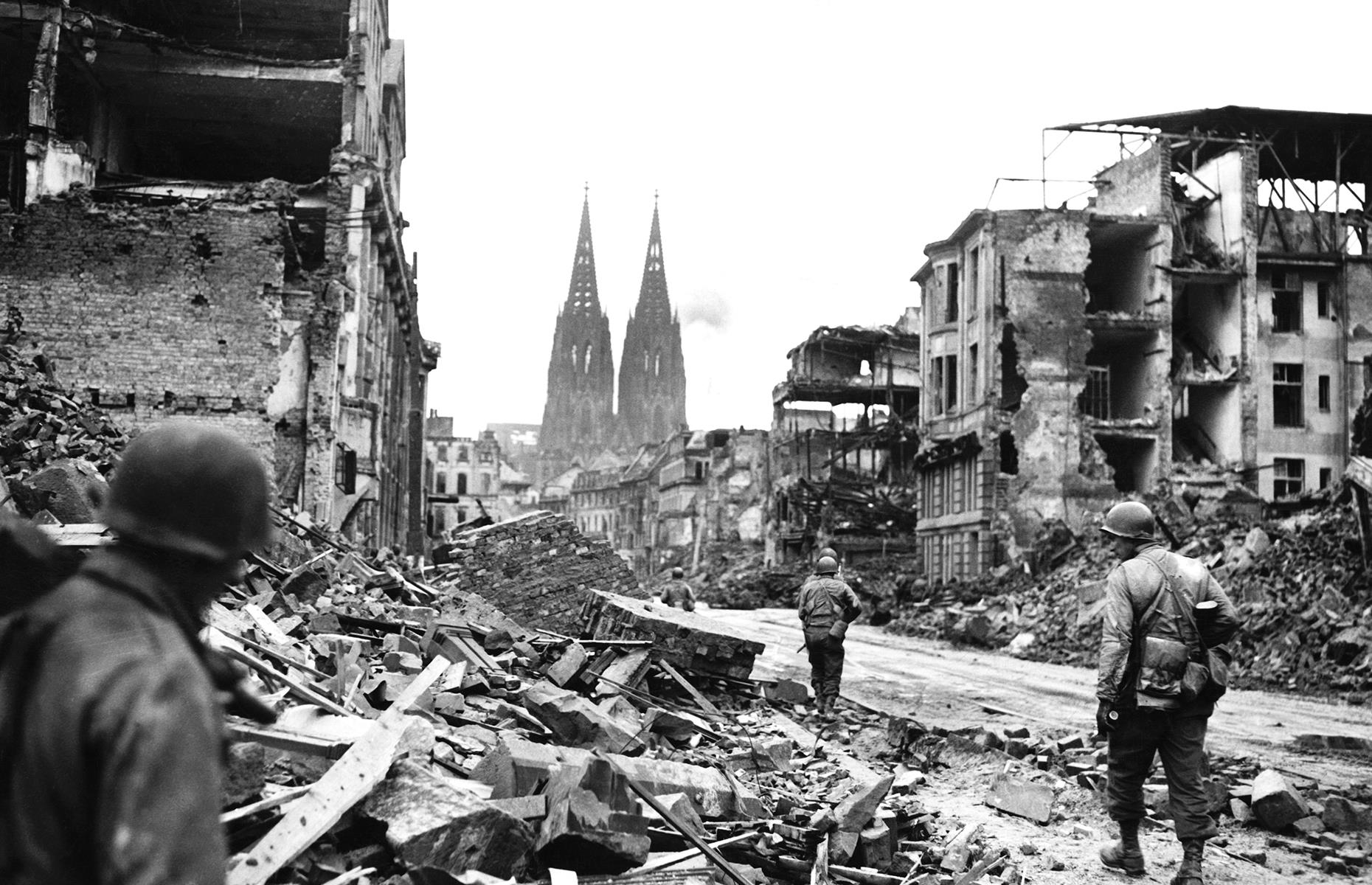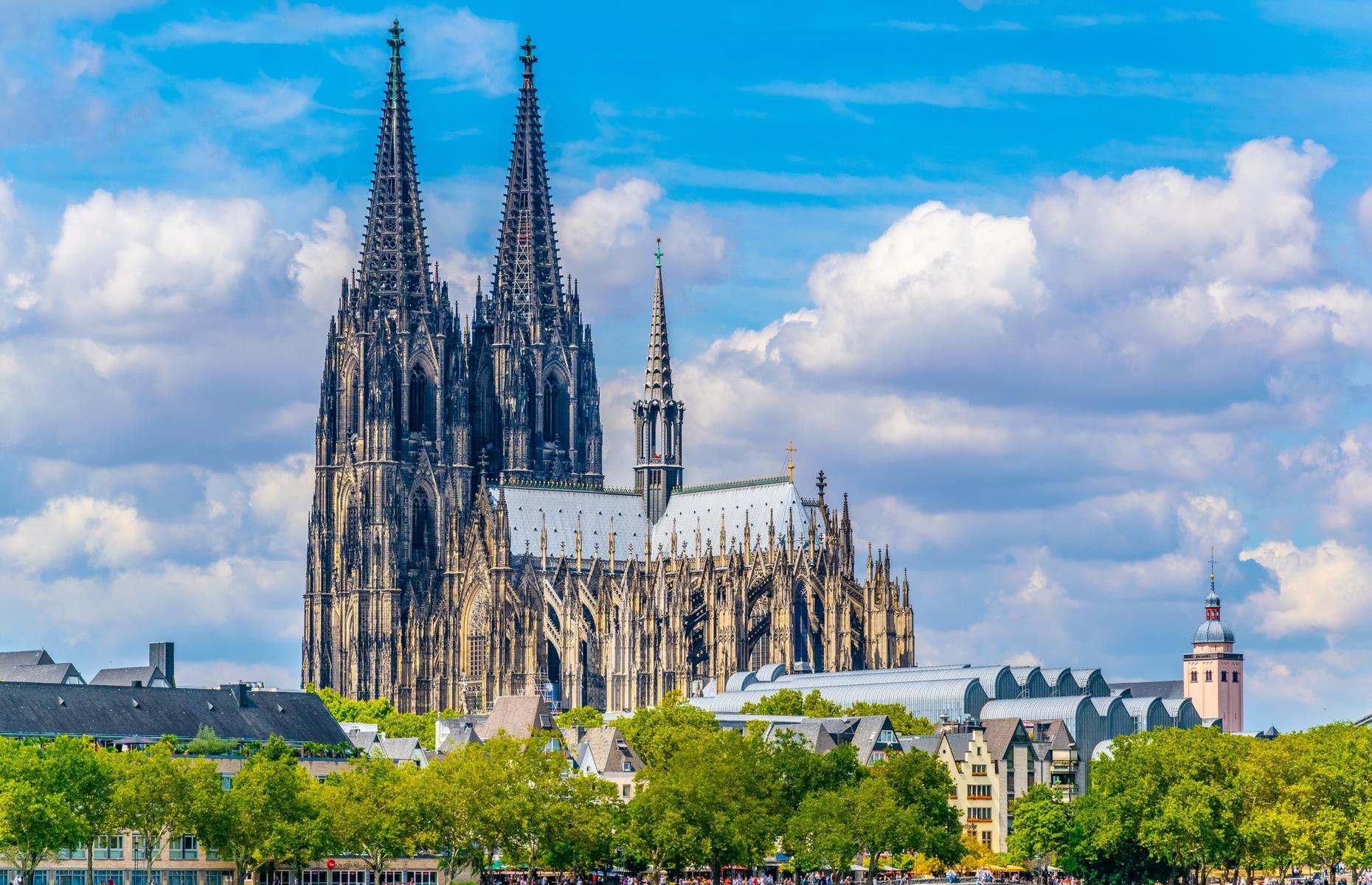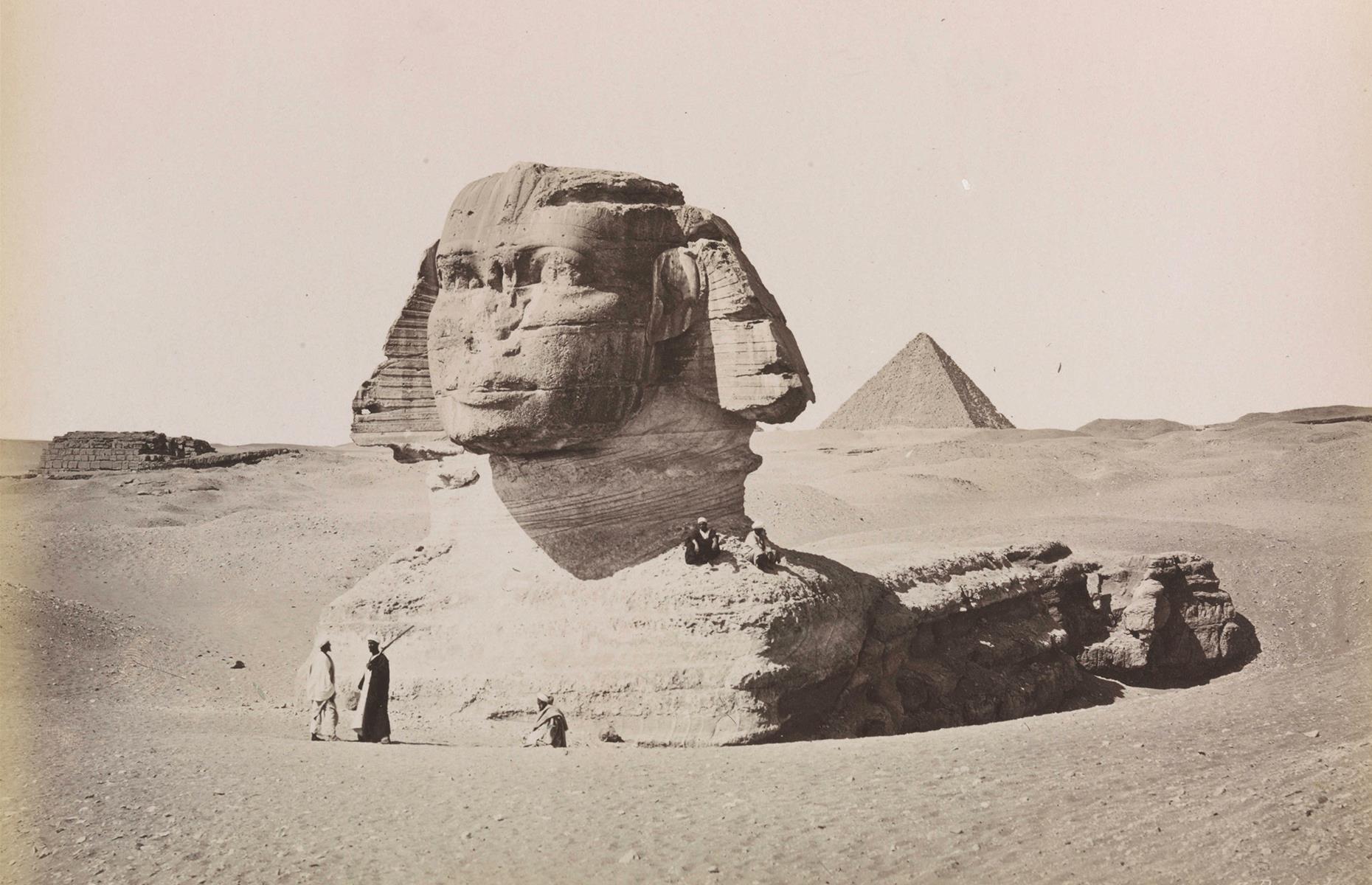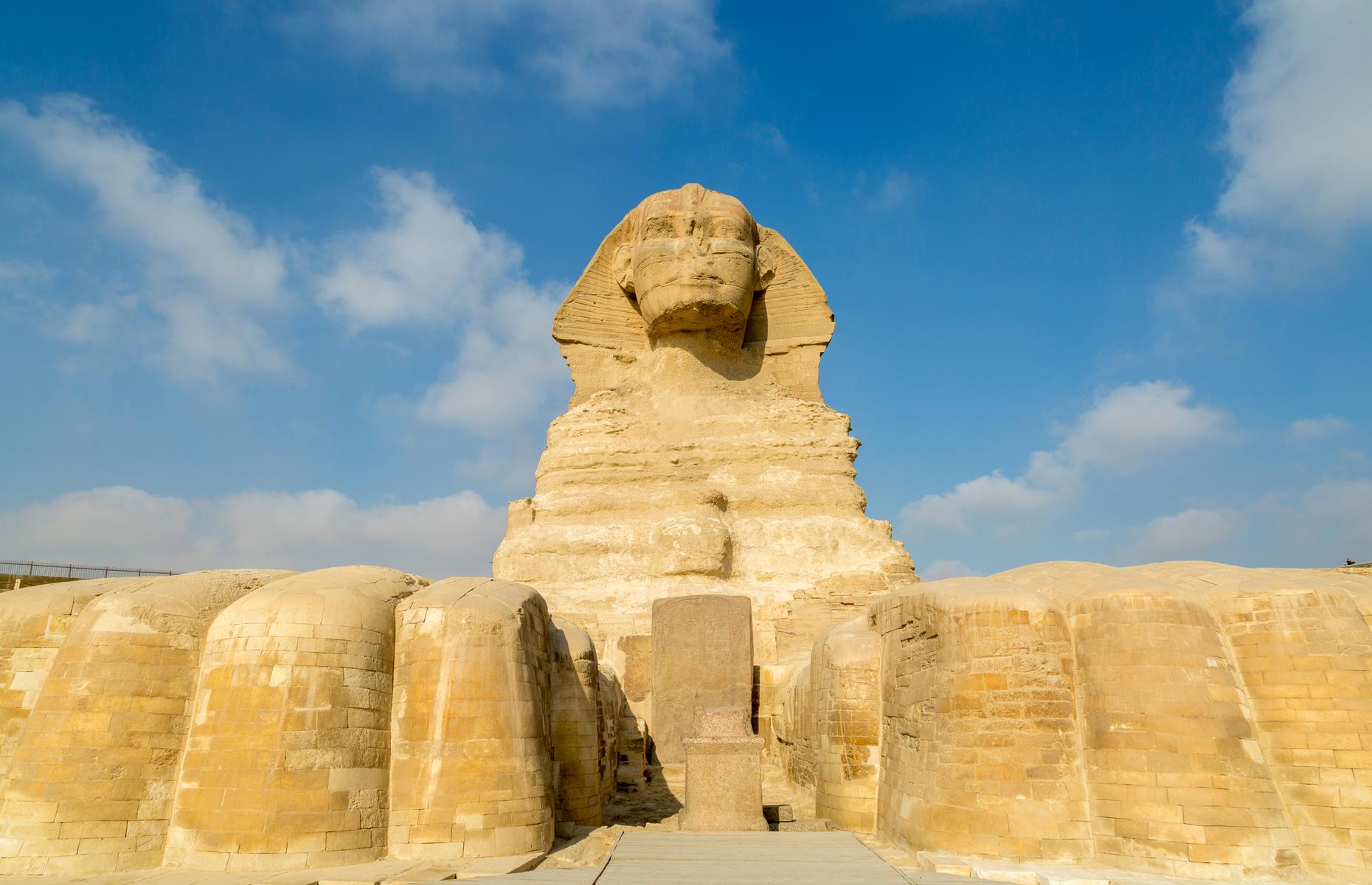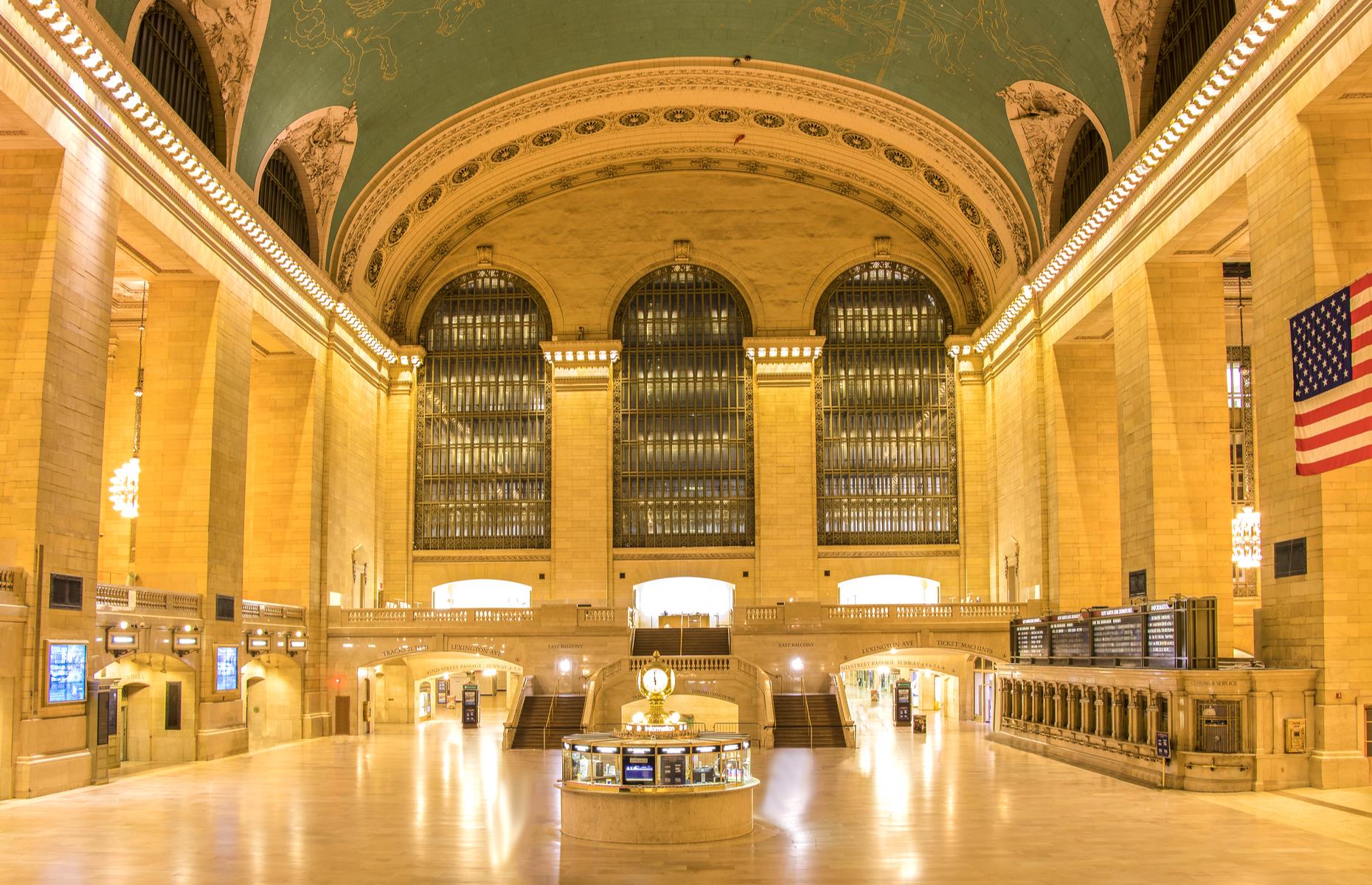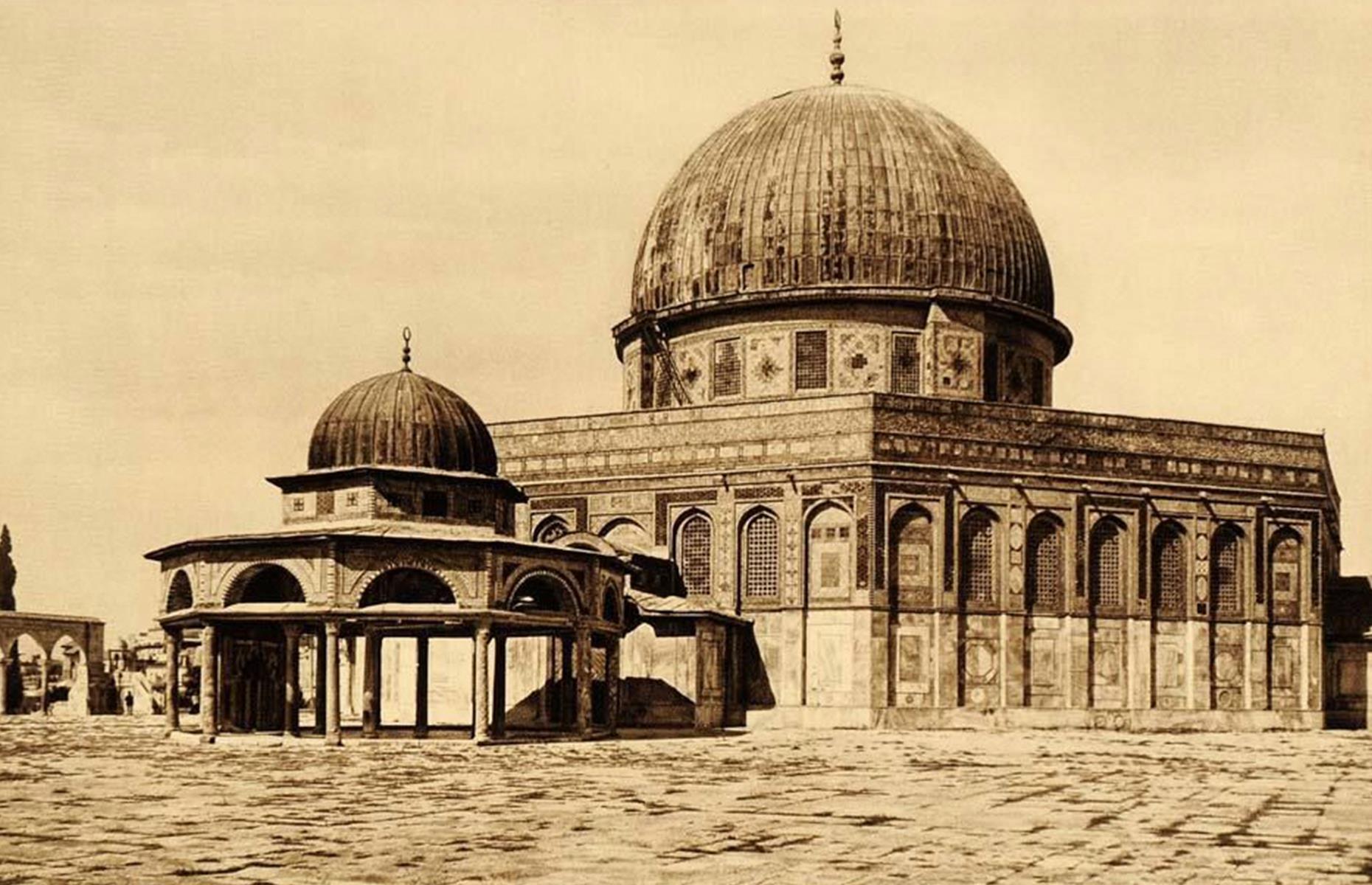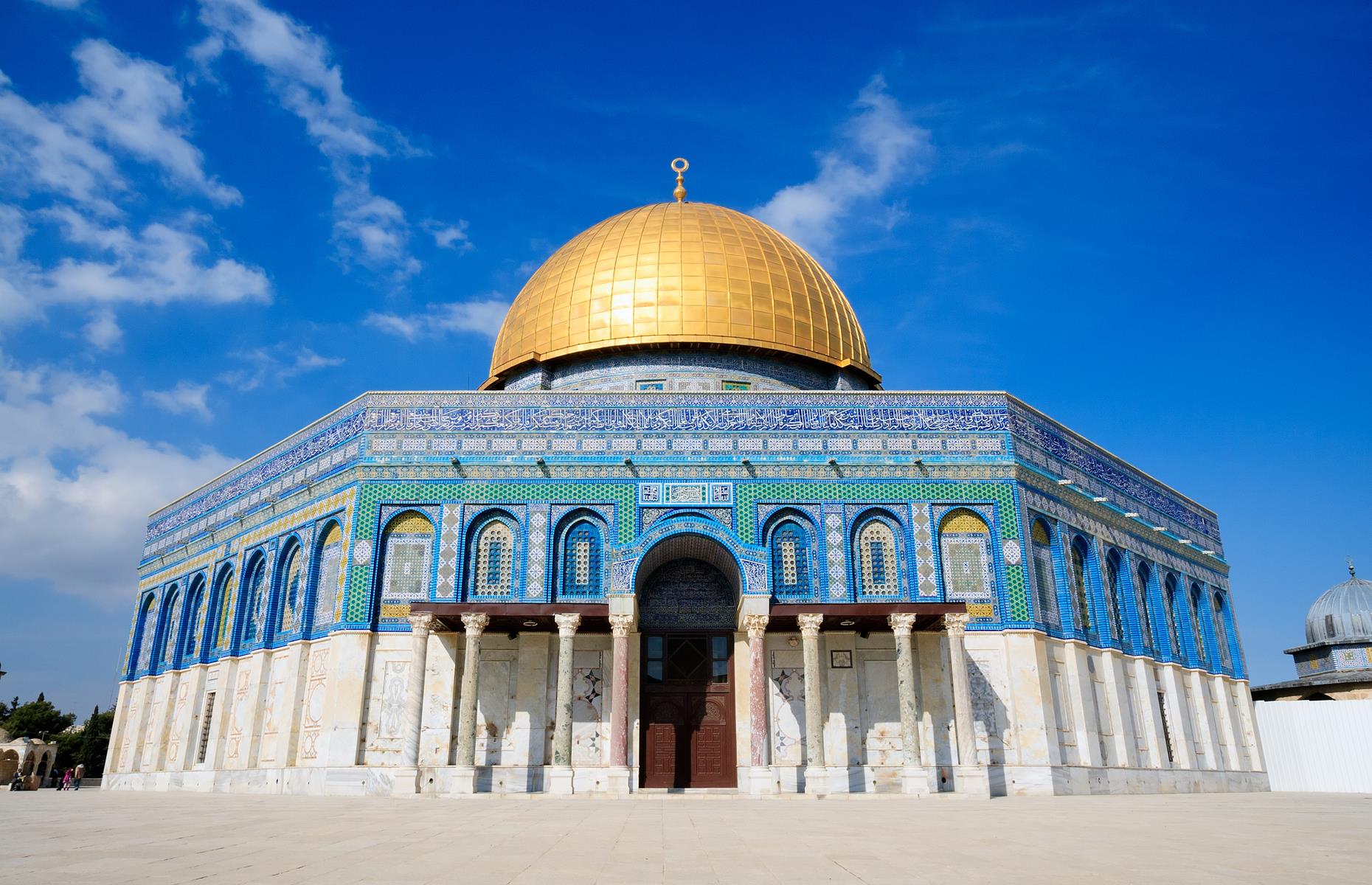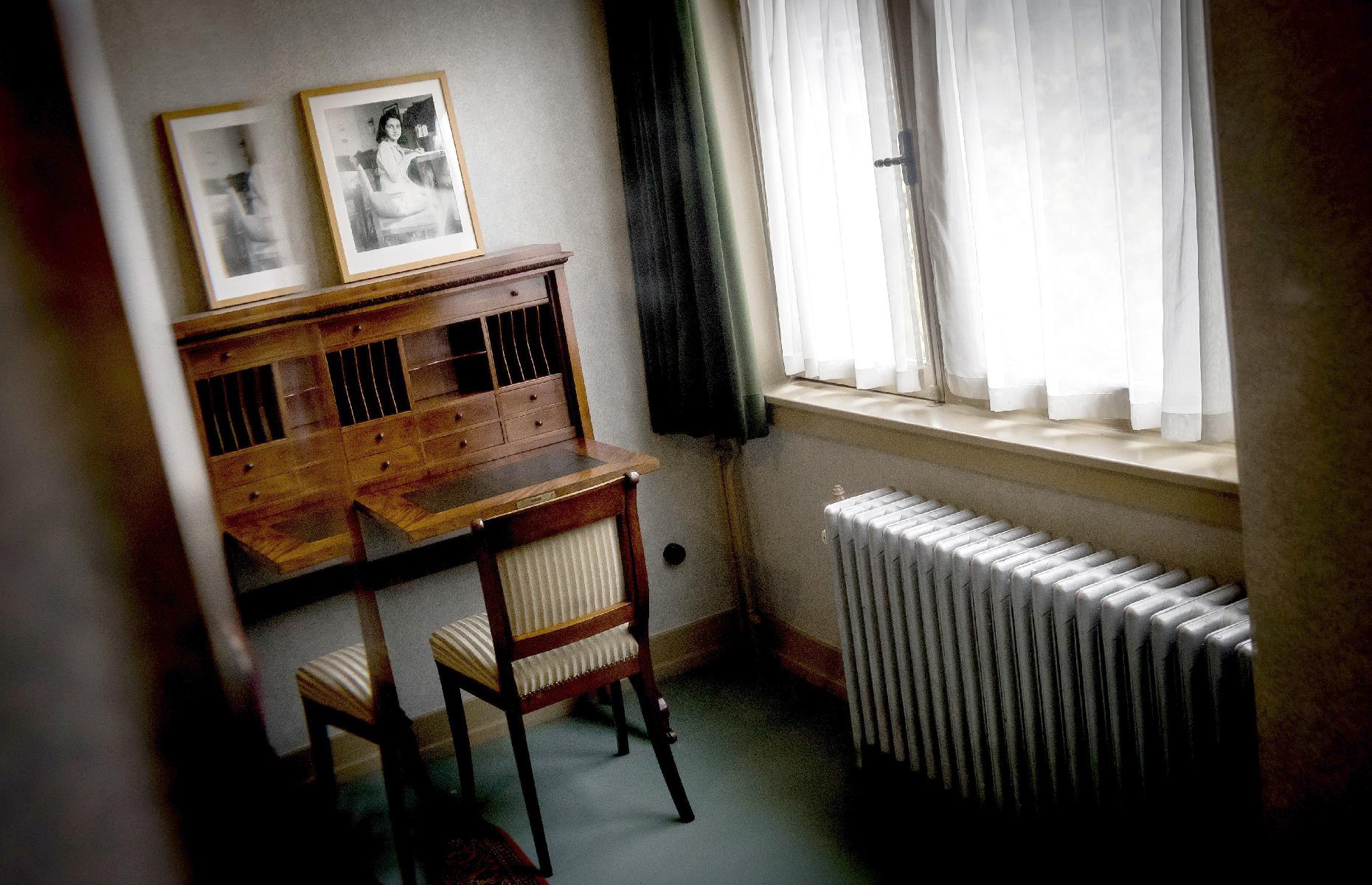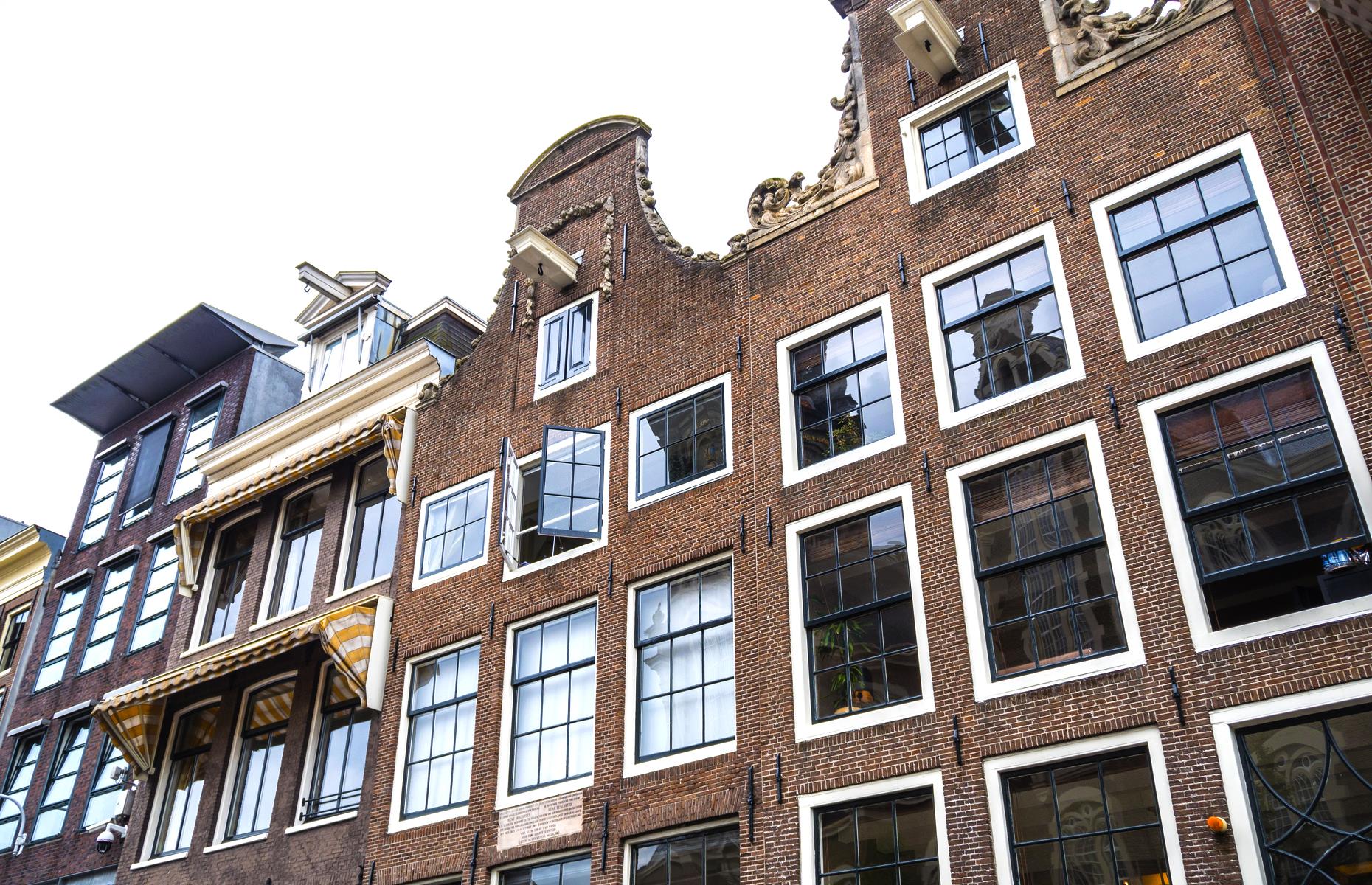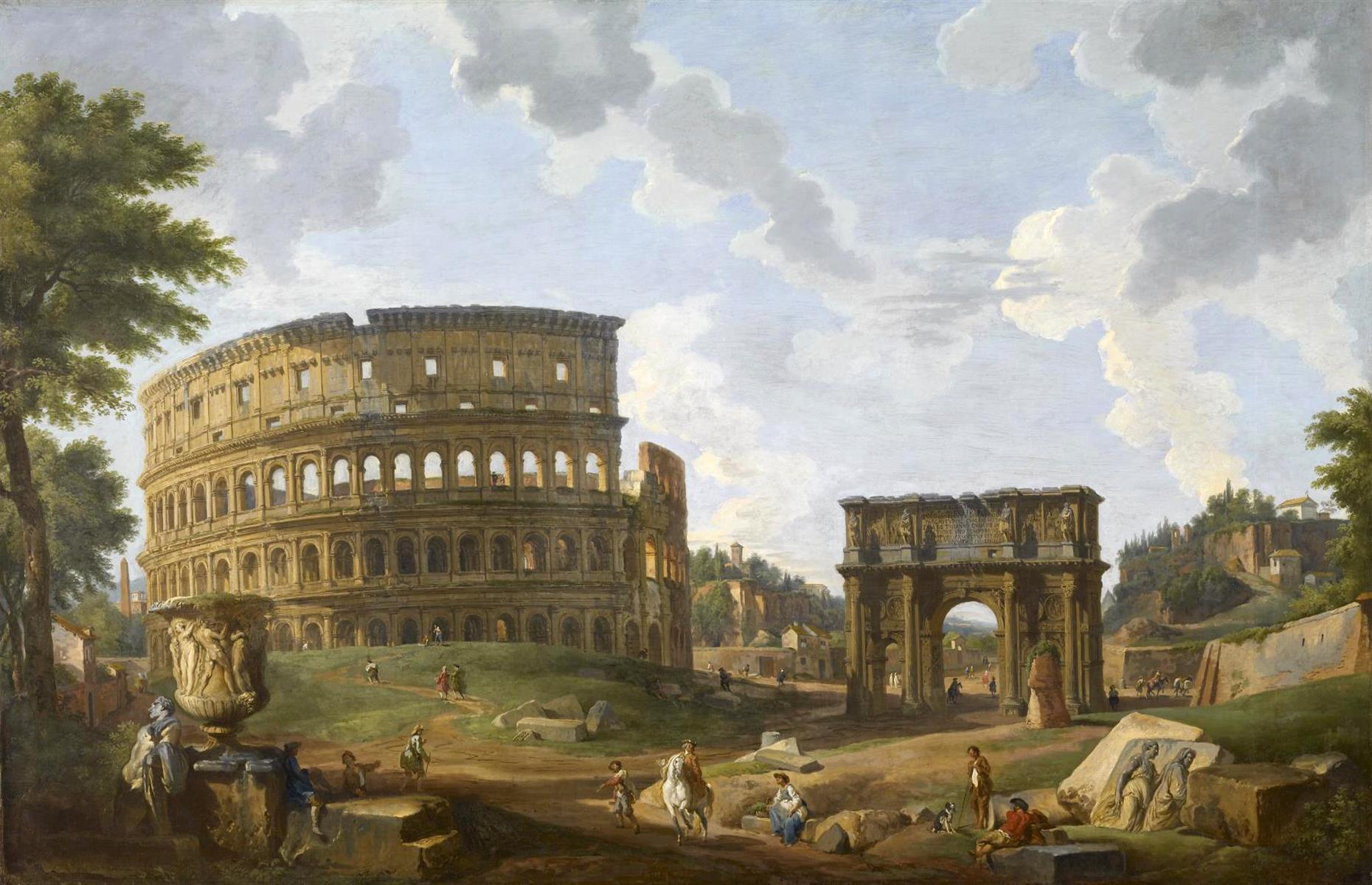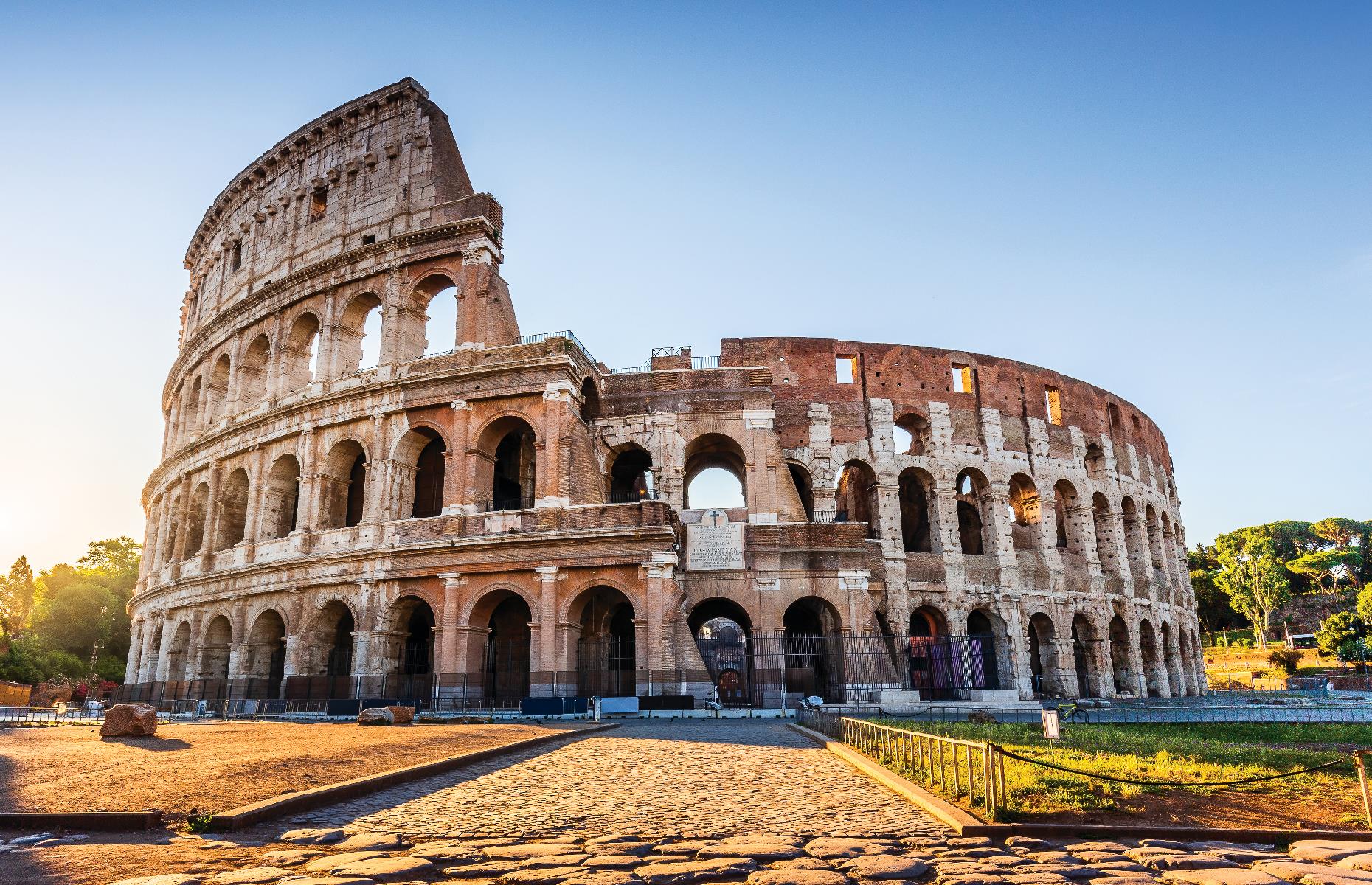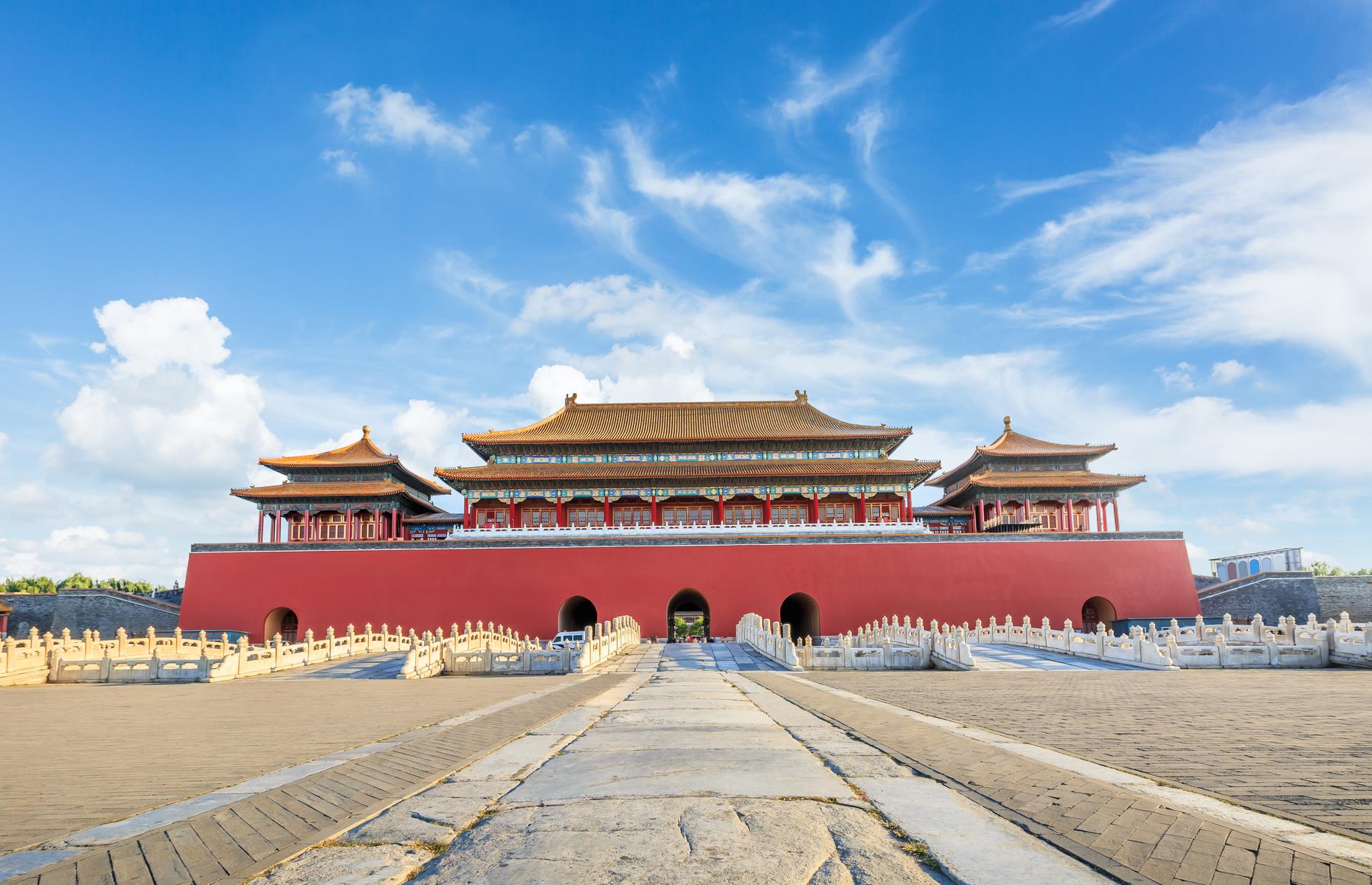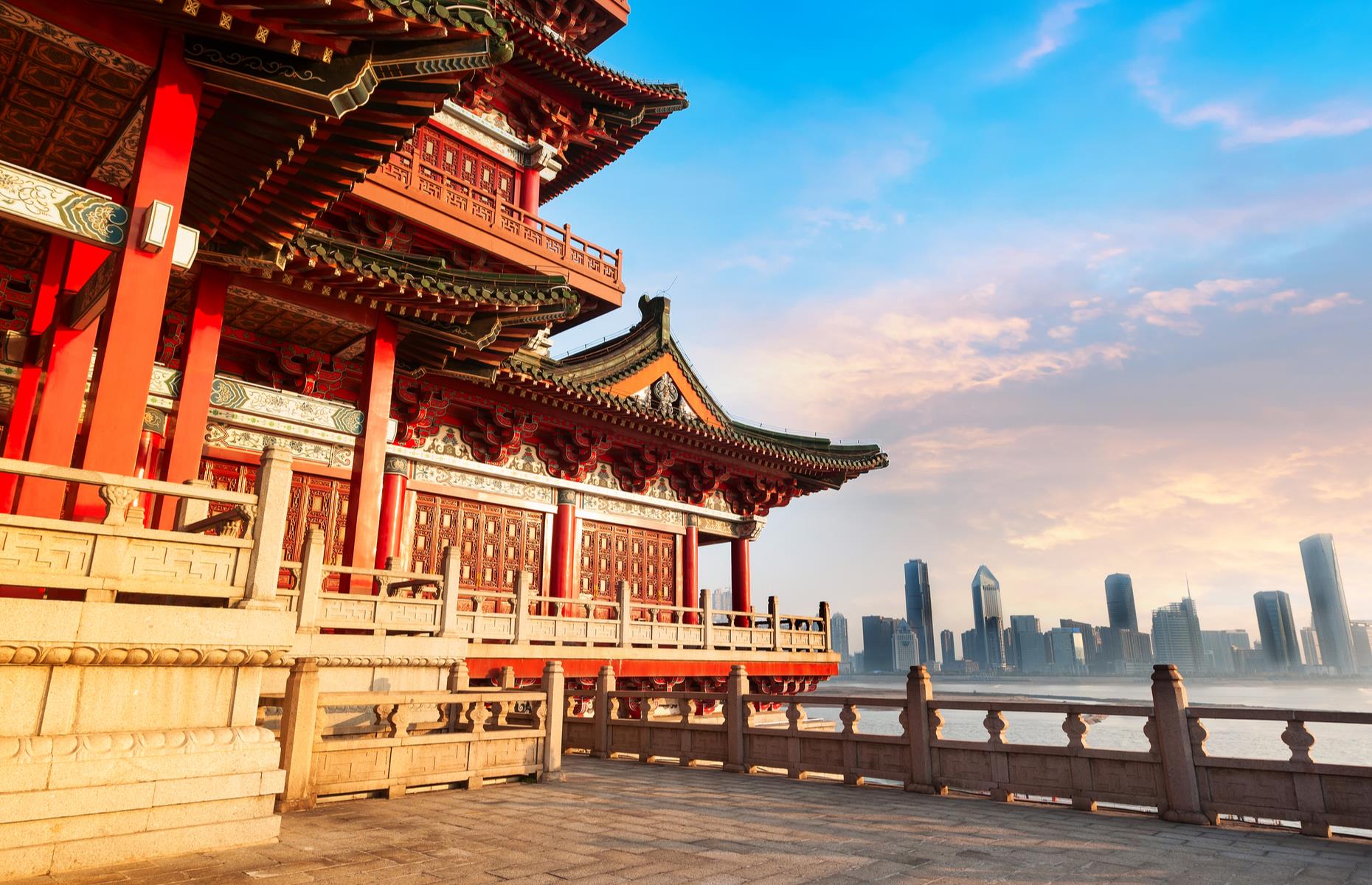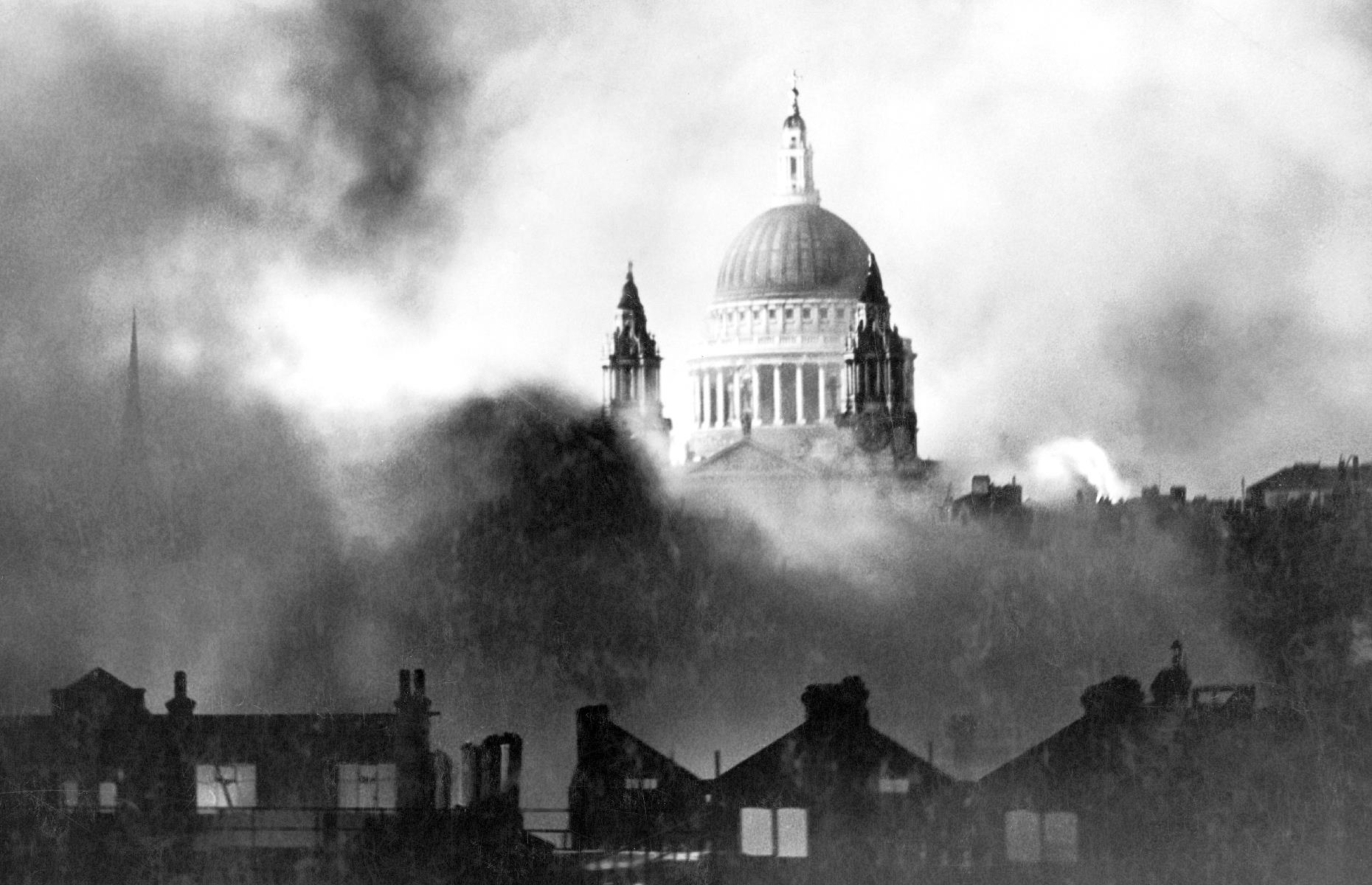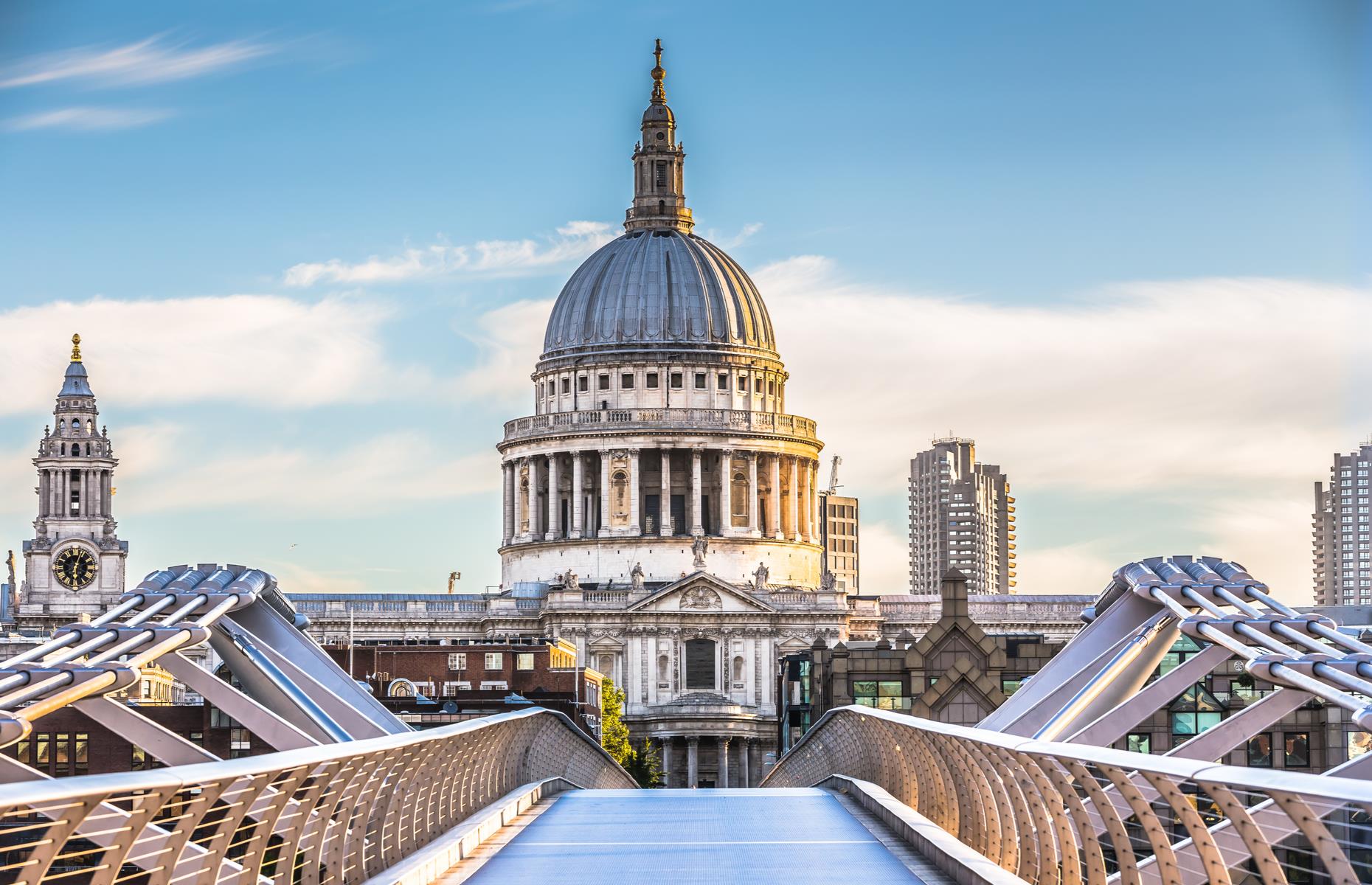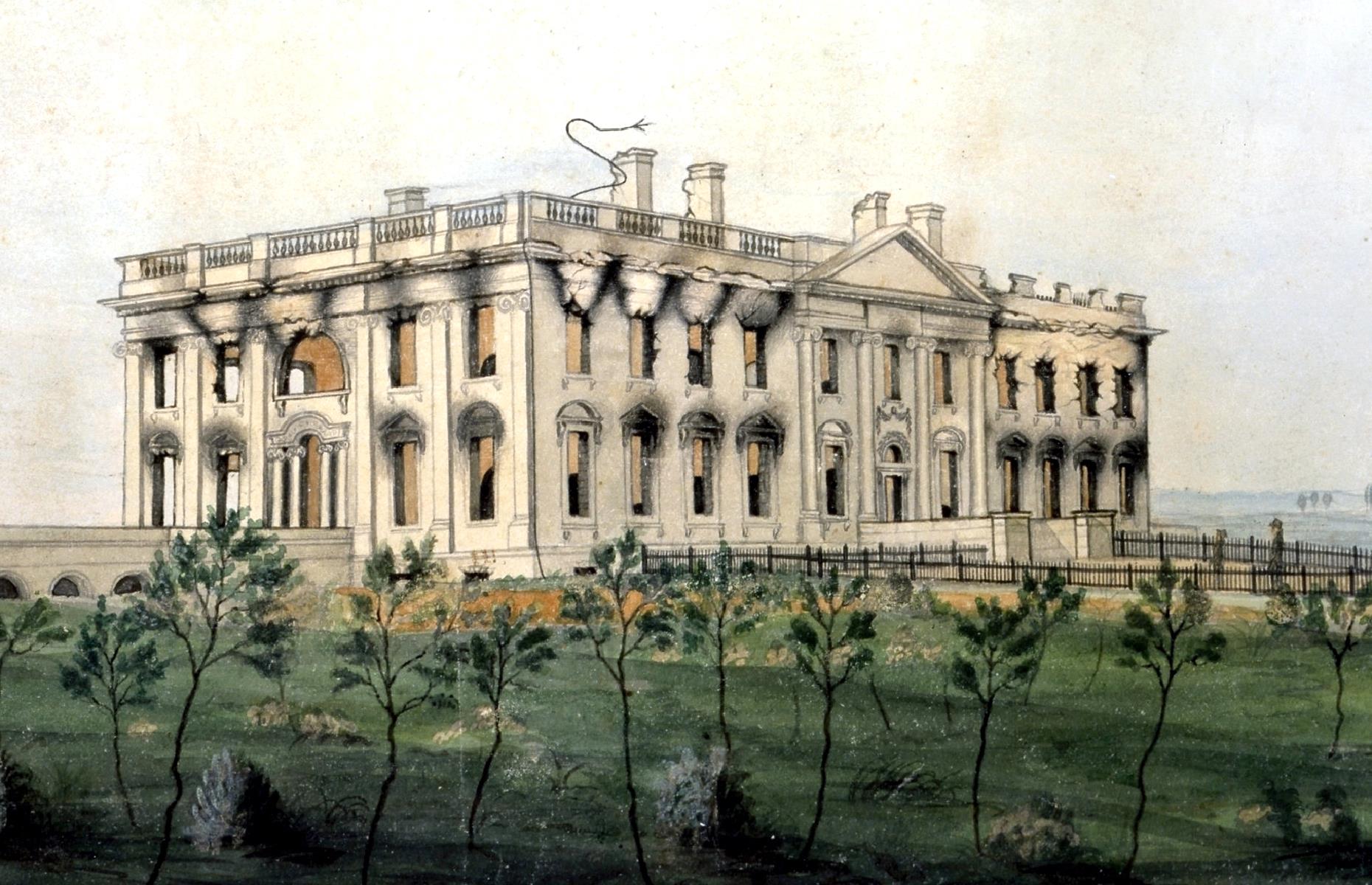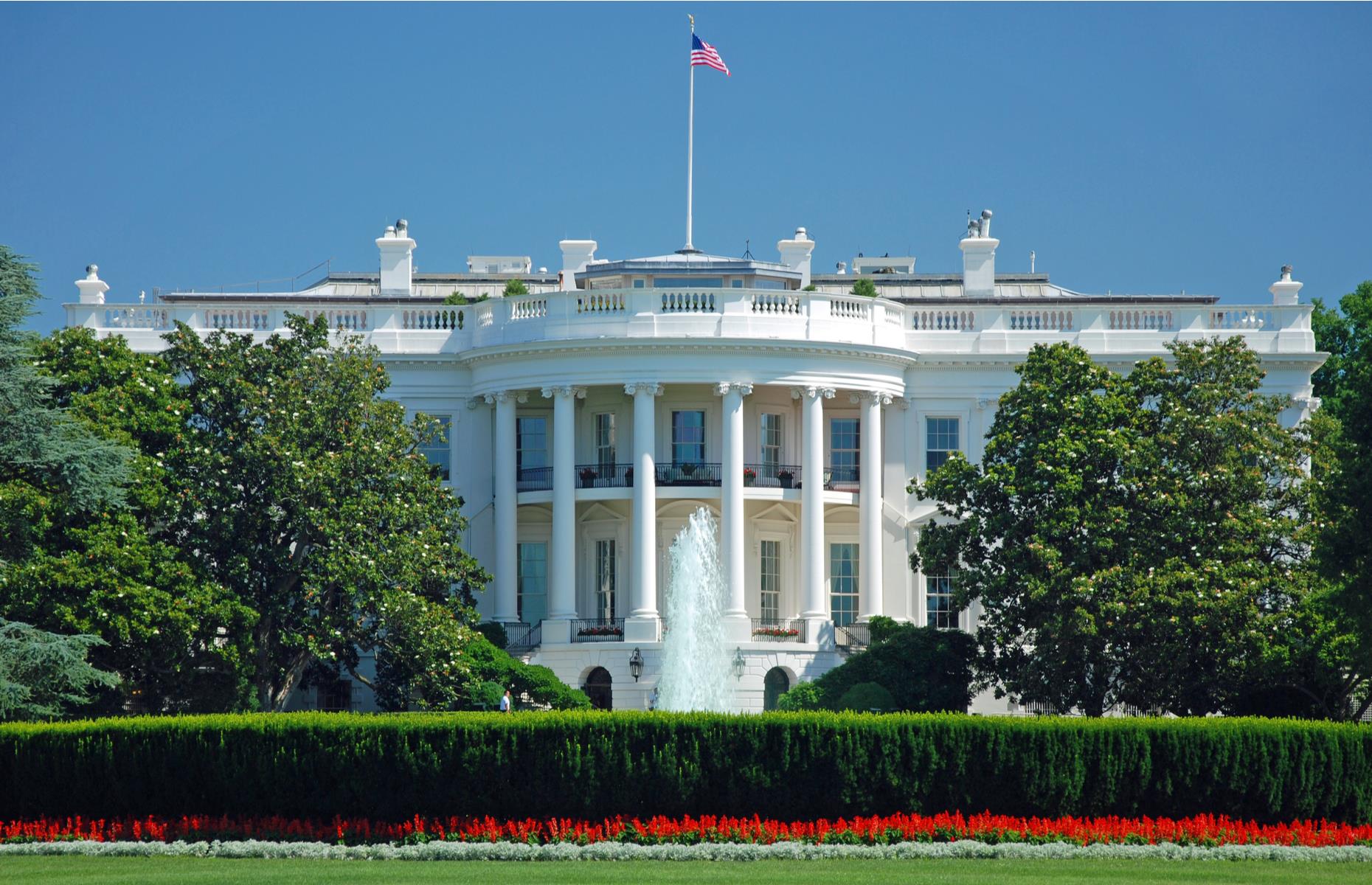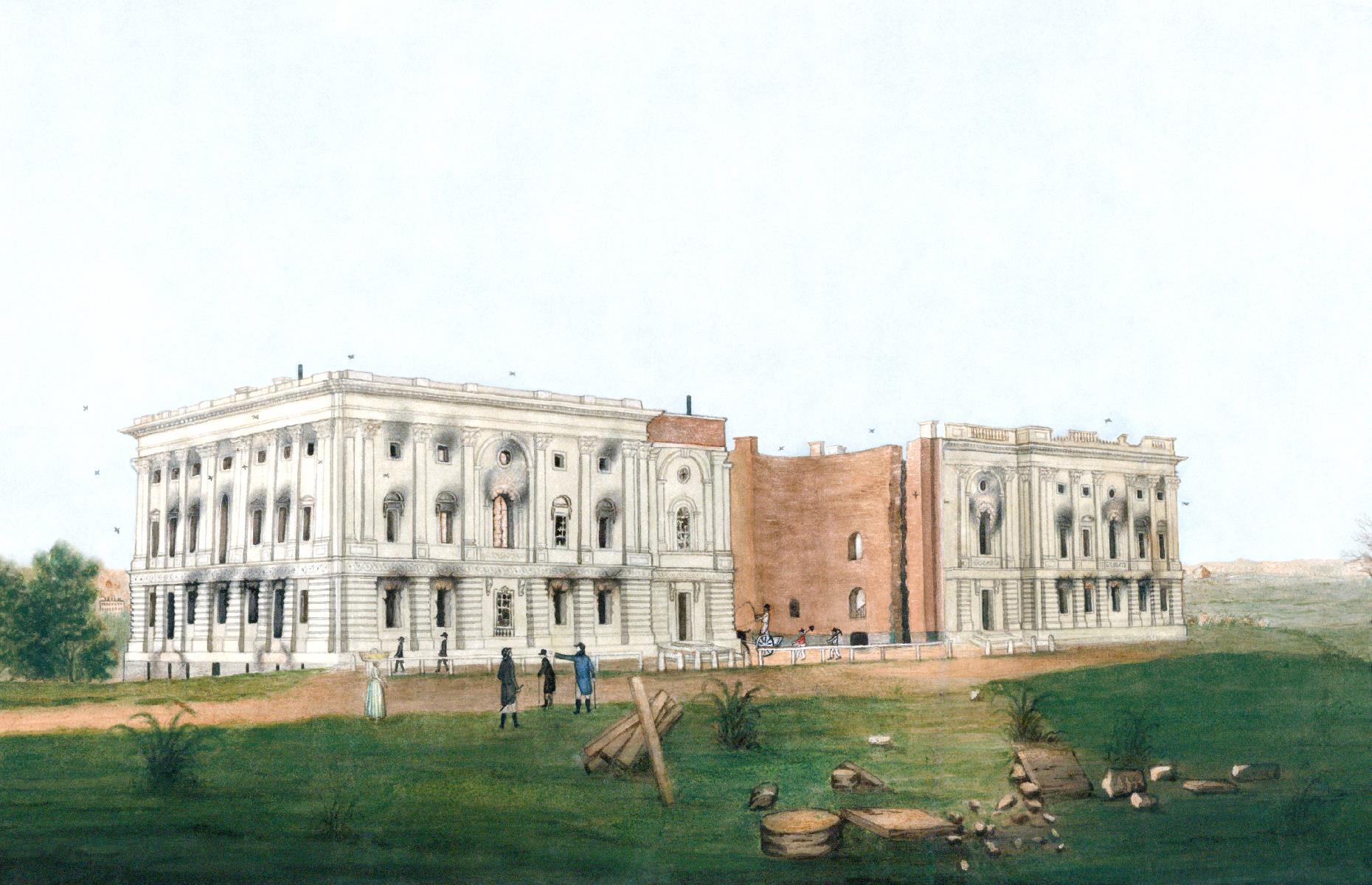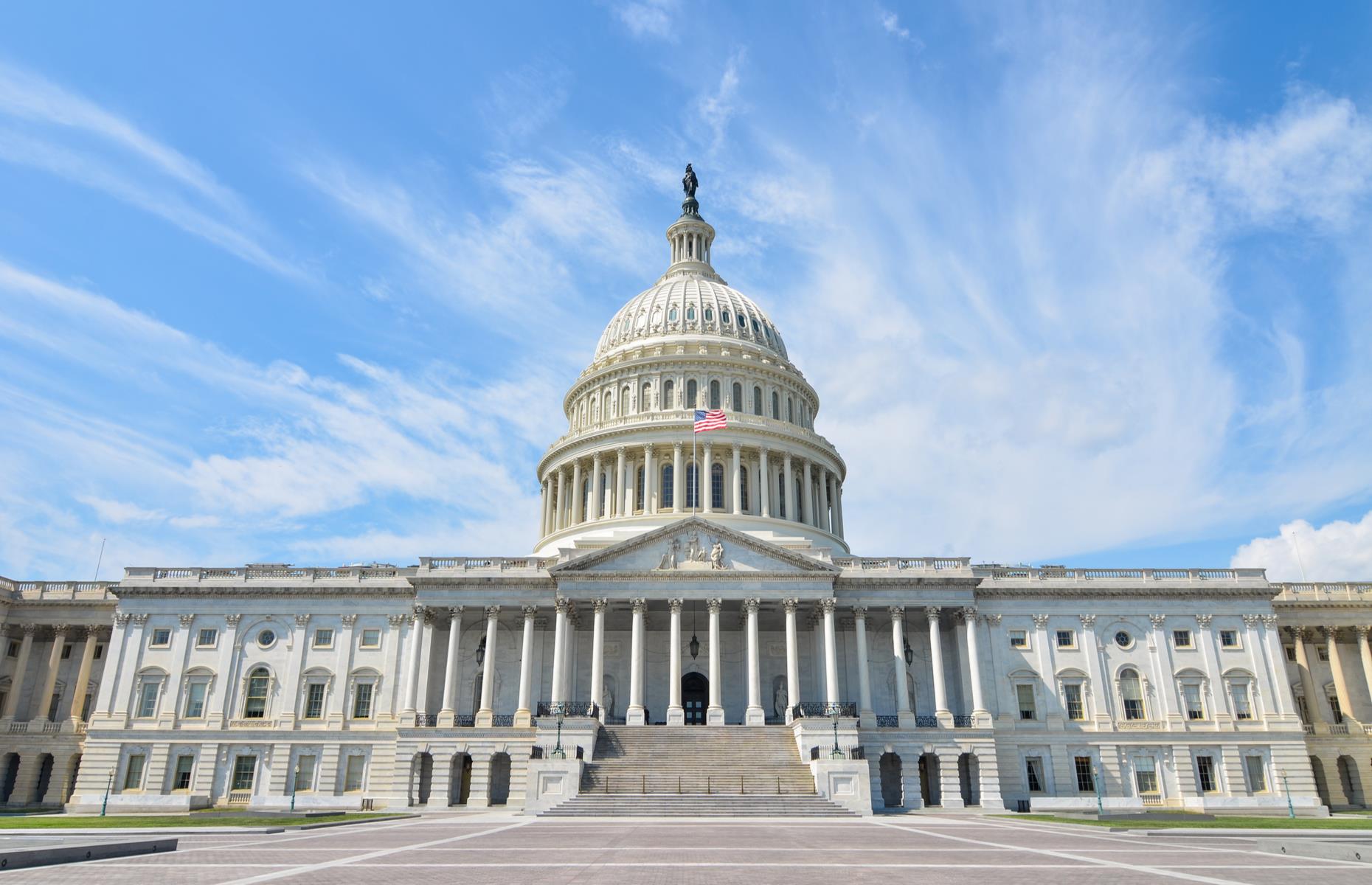 Top spots that were almost destroyed
London Eye, London, England
London Eye, London, England
The landmark opened to the public in 2000 and quickly became a beloved fixture of the London skyline and one of the capital's top attractions. But the observation wheel was only intended to be temporary and was due to be dismantled five years after it was installed. However, such was its appeal that Lambeth Council granted permission for the wheel to become a permanent attraction. Now more than three million people take to its revolving pods each year. Find our guide to London here.
Hollywood Sign, Los Angeles, California, USA
The Hollywood Hills might look rather bare without their world-famous sign but the ginormous white letters were only meant to be a temporary instalment. The sign originally read "Hollywoodland" and was erected to mark a brand new housing development in the 1920s. Its creators intended it to stand over the swathe of swanky real estate for a year and a half. Take a look at America's historic attractions in their heyday.
Hollywood Sign, Los Angeles, California, USA
Almost 100 years later, the Hollywood Sign remains one of California's most distinctive landmarks. Having become a glittering symbol of the area after its instalment, the sign was left up but neglected, and it soon suffered serious damage. The forgotten landmark continued to deteriorate right up until the late 1970s when it was finally replaced and reborn. Now it's almost impossible to envisage Los Angeles without these proud letters watching over town. Take a look at America's top tourist spots from every decade.
Eiffel Tower, Paris, France
Eiffel Tower, Paris, France
In a bid to save the tower, architect and civil engineer Gustave Eiffel waxed lyrical about the landmark's potential uses in the fields of science, technology and meteorology. He described it as an "observatory" and a "laboratory the likes of which has never before been available to science". The city eventually conceded and the tower was indeed used for meteorological and astronomical experiments. Today, of course, it's an iconic tourist attraction visited by millions each year. Check out our guide to Paris here.
Leaning Tower of Pisa, Pisa, Italy
Leaning Tower of Pisa, Pisa, Italy
Upon reaching the target, Weckstein was captivated by the tower. In fact, he was so entranced that he found he could not go ahead with the orders to demolish it. In his memoir, Through My Eyes, Weckstein writes, "The tower, the neighboring cathedral and baptistry, were too beautiful". As he stood enraptured, German shells began to fall, the American soldiers fled and the tower was spared.
Library of Parliament, Ottawa, Canada
Crowning Ottawa's Parliament Hill, this rotund Gothic building dates back to 1876 when it was built as part of the Parliament of Canada's sprawling Centre Block. The stunning library has stood the test of time, surviving a blaze that ravaged the rest of the parliamentary complex. In 1916, a fire, started by sparks in a wastepaper basket, swept through the buildings, destroying everything in its wake. Here it's shown in the background of a photograph from 1916, rising from the wreckage as construction work begins on the rest of the complex.
Library of Parliament, Ottawa, Canada
Cologne Cathedral, Cologne, Germany
Cologne Cathedral dates right back to the 13th century, although much of it was constructed during the 1800s. But the striking sacred building almost didn't survive the 20th century. Cologne was hit hard in the Second World War, with buildings razed to the ground and the city center devastated. The cathedral wasn't spared either. It's thought it took 14 bomb hits during the war, its lofty spires a useful reference point for the Allied Forces. Here US soldiers stand among the rubble in 1945, with sizeable holes in the vaulted ceiling. 
Cologne Cathedral, Cologne, Germany
Cologne Cathedral, Cologne, Germany
Much of the artwork and sacred relics that existed within were protected after the war too, and the cathedral was eventually restored. Today it's one of Germany's most-visited attractions and, with its soaring twin spires, still held up as one of Europe's most impressive cathedrals. Discover more of the world's beautiful cathedrals here.
Great Sphinx of Giza, near Cairo, Egypt
Great Sphinx of Giza, near Cairo, Egypt
At some point during its long history, the Sphinx was abandoned. Early attempts to excavate the landmark were unsuccessful and its figure had suffered serious erosion. It wasn't until the 20th century that the ancient monument was finally completely excavated, saving it from further damage and revealing it as one of the largest monolithic statues in the world. Take a look at more of the world's landmarks under threat from climate change.
Grand Central Terminal, New York City, New York, USA
Grand Central opened in 1913 and has been a beloved Midtown Manhattan landmark for more than a century. It serves as both a railroad terminal and a shopping and dining complex, and is known for its elegant four-faced clock and buzzing main concourse. It's pictured here during its construction in 1912. Today it attracts hundreds of thousands of people per year, but it almost didn't last past the 1960s. Check out other incredible images of famous tourist attractions under construction.
Grand Central Terminal, New York City, New York, USA
Long-distance rail travel took a hit after the Second World War and the station fell into decline. Neglected and decaying, the once opulent building faced the wrecking ball in the 1950s and 60s. However, it was eventually saved by campaigners, including former First Lady Jackie Kennedy Onassis, and was granted landmark status by 1976. In the decades that followed, the moldering monument was restored and once again took on the glittering shape we see it in today. Check out our guide to New York here.
Dome of the Rock, Jerusalem
Dome of the Rock, Jerusalem
Anne Frank House, Amsterdam, Netherlands
Anne Frank House, Amsterdam, Netherlands
After the war, the building faced an uncertain future and it looked likely that it would be demolished in order to make room for a factory. However, campaigners fought to preserve the building on account of its important wartime history and, happily, they were successful. By the mid-1950s the house had been saved. In the 1960s, it opened as a public museum, as it remains today. Discover more attractions to visit in Amsterdam with our guide.
Colosseum, Rome, Italy
One of the world's most famous Roman monuments almost didn't survive into this century. The life of this giant amphitheater, famed for its bloody gladiatorial battles during the Roman era, has spanned around two millennia. But major earthquakes over the centuries have threatened to pull this ancient landmark to the ground. One in 1349 caused its south side to collapse. In 1703, the landmark was rocked again by another earthquake that affected the Abruzzo region – it's captured here in a 1747 painting, several decades after this second disaster.
Colosseum, Rome, Italy
More recently, in 2016, a devastating earthquake struck Italy once again, forming further cracks in this fragile ancient landmark. But for now, the amphitheater still stands tall against the odds, drawing visitors in their millions each year. Discover our guide to Rome here.
Forbidden City, Beijing, China
Forbidden City, Beijing, China
St Paul's Cathedral, London, England
St Paul's Cathedral, with its titanic dome and elegant columns, took its present shape in the 17th century, designed by lauded English architect Christopher Wren. Earlier iterations had already been destroyed by Viking Raiders and later Cromwell's cavalry during the English Civil War of the 1600s. Work on the cathedral had lasted from 1675 right up until 1710. But it was almost destroyed once again during the Second World War. It's pictured here surrounded by smoke in 1940.
St Paul's Cathedral, London, England
The famous cathedral took several direct hits as bombs shook London during the Blitz but it miraculously stayed standing, becoming an emblem of resilience and wartime resistance. Once the devastating conflict was over, St Paul's was restored to its pre-war glory and was a site of post-war celebration. Now the cathedral attracts millions of visitors per year and has played host to important events, including preaches by Martin Luther King Jr and the marriage of Prince Charles and Diana.
The White House, Washington DC, USA
The White House, Washington DC, USA
United States Capitol, Washington DC, USA
The Capitol Building suffered a similar fate during the War of 1812. It too was set alight by the British during the Burning of Washington in 1814, and was left almost completely devastated. This painting by American artist George Munger shows the mighty building in the aftermath of the blaze – you can make out the blackened walls and the hollow shell of the rotunda without a façade or a roof. Take a look at 50 of America's most important landmarks here.
United States Capitol, Washington DC, USA
At the time of the fire, the Capitol Building was still only partially completed but, luckily, the use of fireproof materials prevented the landmark's complete collapse. One of the building's original architects Benjamin Henry Boneval Latrobe was rehired to restore it in 1815 (he was eventually succeeded by Charles Bullfinch) and work would take around four years. The building we see today took shape in the mid-1800s when its mammoth cast-iron dome was erected on top. Find our guide to Washington DC here.
Source: Read Full Article