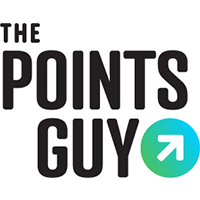 When it launched in 2014, JetBlue's Mint business class rocked the industry.
With transcontinental fares starting at $500 each way, the New York City-based carrier disrupted the legacy pricing strategy on the nation's most-premium routes. It also debuted one of the first fully enclosed suites in the world, along with new flight-attendant training designed specifically for Mint service.
More than six years later and JetBlue's not resting on its laurels. (The carrier has won two TPG Awards for the best domestic biz.)
Despite the pandemic, the carrier launched a sweeping overhaul of the Mint "soft" product (this refers to the variable aspects of a flight experience that aren't essential to the aircraft) on Nov. 18; everything but the award-winning seats have improved.
I've personally been a fan of Mint since its inception, so I knew I had to try Mint 2.0, as it's referred to internally. What follows are my impressions of the new and improved experience from my recent transcon hop.
For more TPG news delivered each morning to your inbox, sign up for our daily newsletter.
The food has (surprisingly) improved
It's hard to pin exactly which carrier offers the best premium transcon experience; the competition is fierce, especially when you factor in American's Flagship First on the Airbus A321T.
But Mint 2.0 takes the experience to a whole new level, starting with the food offerings.
Upon boarding, there's a new teal-colored menu made from thick card stock waiting at your seat. Though the fan-favorite tapas-style service is still on offer, the actual food has improved substantially. And that's saying a lot, considering that Mint has long offered some of the best food in the skies over the U.S..
The carrier is now partnering with New York City-based Delicious Hospitality Group (DHG), the company behind NYC restaurants Charlie Bird, Legacy Records and Pasquale Jones.
Orders were taken after we crossed through 10,000 feet.
The menus alternate frequently and vary depending on your direction of travel and departure time. (You can find the full listing before your flights on JetBlue's website.)
While you still pick three from five small-plate options, there are now three cold options and two hot ones. (In the "original" Mint, there were traditionally two cold options and three hot ones.) The new dishes are larger and more substantial than the previous ones, though.
The lunch and dinner service on my New York (JFK) to Los Angeles (LAX) began with a welcome snack of packaged nuts (post-pandemic, expect a nicer presentation).
Of the 16 Mint seats, just seven were occupied on my flight. The friendly lead flight attendant, James, suggested I try all five small plates. The things I'll do for a review!
Within minutes, James brought out the main meal, and I was immediately wowed at the new presentation. The upgraded crockery is certainly the trendiest of U.S. carriers, and easily some of the nicest in the world.
The food itself was incredibly tasty and a notch above what I've come to expect on legacy carriers, and even in Mint 1.0.
The salads were fresh and the burrata had a perfect consistency.
Plus, the presentation (after I manually removed the plastic coverings) was certainly restaurant quality. As part of the refresh, all food is now plated by the crew in the galley, as opposed to being packaged in a catering facility hours before the flight.
Do note that I've heard reports of service taking longer than before, as flight attendants are still learning the new service flow. On my flight, however, the crew was visibly excited about the refresh, continually explaining the new service elements to some of the other long-time Mint flyers.
Though I rarely add salt or pepper to my food, I appreciate that JetBlue didn't gloss over the small details. Condiments were served in a classy gold-colored cup, filled with Maldon salt flakes, Tutto Calabria chili oil and a small bottle of olive oil.
The dessert — vanilla gelato with apples and caramel crumble — was the perfect way to end an already indulgent meal.
Though I partook in the "traditional" meal service, the upgraded Mint experience now includes two new dining options. There's "deferred dining", allowing you to eat at your convenience. There's also an "express" option featuring the two cold options, served immediately after crossing through 10,000 feet.
If you're still peckish after the meal, you can choose from one of JetBlue's traditional snacks. For now, that's limited to chocolate chip cookies, Cheeze Its and Popcorners.
Finally, as you begin the descent, you'll now receive some chocolate-covered cashews from NYC's trendy and health-focused Hu Kitchen. Depending on your taste buds, this could be considered a downgrade from the Milk Bar cookie from Mint 1.0.
All in all, however, the new food service is a big improvement from JetBlue's prior offering, making this carrier the transcon champ when it comes to the gastronomic experience.
The drinks are better than ever
DHG isn't just partnering with JetBlue for the food service. The drink menu has been curated by Ada's Place and Parcelle, two of DHG's other well-known NYC establishments.
JetBlue's new cocktail menu puts its competitors to shame. With 2.0, the carrier now offers two signature drinks — a gin-based Mint Condition and an innovative maple-infused take on the traditional Old Fashioned. (Long-time readers will remember that I'm a big fan of the On the Rocks Old Fashioned that United serves on its transcons.)
Cocktails are mixed in the galley and poured at your seat, a luxurious, first-class touch. Since the cocktails aren't pre-made, they can also be served without alcohol.
Both were well-balanced and flavorful. I used to enjoy the Mint Limeade, but the new Mint Condition is even better.
In addition to the mixed drinks, there's a selection of rotating beers on offer. Blue Moon and Stella Artois were catered on my flight, but the flight attendants have seen Bud Light and Truly Hard Seltzer, among others, on previous rotations.
The wine list received an upgrade as well, but the basic format — two reds, two whites and one sparkling wine — remains.
JetBlue didn't just improve its alcoholic offerings, though.
The espresso options have changed, and the teas are now from Teapigs. On red-eye flights, flyers can enjoy cold-pressed juice and bottled La Colombe cold brew in the morning.
For those in touch with the latest wellness trends, the most exciting news will likely be that JetBlue now serves oat milk onboard.
Those who've flown Mint before might remember that the flight attendants usually greet you with a handwritten welcome note and beverage.
That's now been changed.
The service begins on the ground with a printed card with a virtual introduction to the cabin. The reverse side of the card lists all the anti-coronavirus measures JetBlue has deployed.
Just before landing, the flight attendants distribute the thank-you notes that used to be delivered as you were settling in.
Amenity kits for every mood
JetBlue has also updated its amenity kits.
Gone are the Hayward-branded bags. Now, the airline offers a rotating selection of four recyclable kits created in partnership with Wanderfuel.
You'll find different amenities tailored specifically based on the route and timing of your flight.
For instance, on Caribbean flights, the kits include anti-aging serum, SPF lotion and oxygen mist, perfect companions for a beachside vacation. You'll find the Awake kit on red-eyes, featuring a mint breath spray, collagen creamer and repair cream.
My transcon hop had the Flow kit, designed to "keep you in your flow from takeoff to post-flight."
Though I recognized some of the brands in the kit, like Lumion and Ursa Major, the others were too trendy for me. Fortunately, the amenity kit included a handy guide detailing how you were supposed to use the products.
Overall, the kits contained some useful items, like a lip and face balm, body butter, facial mist and socks. I can't vouch for whether the three-day sample of Hum's Flatter Me dietary supplement worked — I tend to shy away from supplements.
The one real disappointment, though, was the socks. Some Mint fans, myself included, have come to love the Basic/Outfitters low-cut JetBlue-branded socks. Sadly, the quality of the new socks has decreased substantially.
It's much easier to sleep
Unless it's a red-eye, I rarely try sleeping on transcons. But, the new Mint makes a great case for catching some Z's, even during the day.
That's because JetBlue has partnered with Tuft & Needle, a well-regarded mattress brand, for its new sleep-focused gear.
The new memory foam pillow is significantly more comfortable and durable than the previous one.
The blanket is longer, wider and plusher than before.
Plus, it features four snap buttons, allowing you to create an enclosed sock for your feet or a wrap around your neck, making it easier than ever to get cozy.
The traditional sleep gear — eyeshade, earplugs and toothbrush — are no longer in the amenity kit. Instead, you'll find them in a new Tuft & Needle-branded snooze pouch, available on request.
Audio boost
Last but not least, the airline has also invested significantly its audio gear, adding in JetBlue-exclusive Master and Dynamic MH40 over-ear headphones, offering noise reduction and an aviation-inspired design.
Though the market for over-ear, noise-reducing headphones is quite saturated, I found the audio quality and noise isolation to be well above average, and even better than my trusty AirPods Pro.
Over the coming months, JetBlue plans to brand the headphones in its signature blue color. For now, the headphones are the same as you'll find online for $199.
What hasn't changed
For now, the hard product — the seats, televisions, tray tables, storage areas and such — haven't changed. And that's not necessarily a bad thing.
The 16 Mint seats are arranged in an alternating 2-2, 1-1 configuration, with the latter offering a retractable door for added privacy.
Flying in a "suite" is perhaps the single best and most private way to fly commercially within the country.
While Mint looks the same for now, that's about to change. The carrier is gearing up to launch transatlantic flights to London in late 2021, which will feature a new hard product.
JetBlue has been mum so far on details, but we expect to learn more in the coming months when the carrier takes delivery of its first Airbus A321LR — the plane that will fly the carrier's European flights.
Bottom line
For years, JetBlue Mint has been one of the best domestic biz products.
With its latest refresh, the carrier has improved on nearly every aspect of the journey, except for the seats themselves.
Between the innovative food and beverage offerings, updated amenity kits, comfortable sleeping gear and new headphones, Mint just keeps getting better.
And now, it's poised to disrupt the fiercely competitive transatlantic market just like it did Stateside several years ago.
All photos by Zach Grif/The Points Guy
SPONSORED: With states reopening, enjoying a meal from a restaurant no longer just means curbside pickup.
And when you do spend on dining, you should use a credit card that will maximize your rewards and potentially even score special discounts. Thanks to temporary card bonuses and changes due to coronavirus, you may even be able to score a meal at your favorite restaurant for free. 
These are the best credit cards for dining out, taking out, and ordering in to maximize every meal purchase.
—
Editorial Disclaimer: Opinions expressed here are the author's alone, not those of any bank, credit card issuer, airlines or hotel chain, and have not been reviewed, approved or otherwise endorsed by any of these entities.
Source: Read Full Article