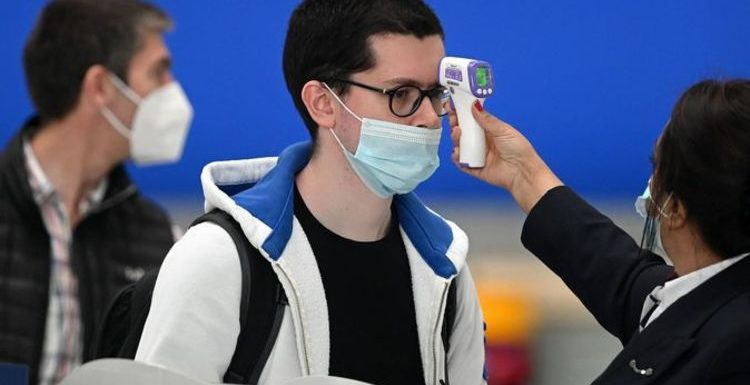 Travel: Border force warn against 'fake passes'
When you subscribe we will use the information you provide to send you these newsletters. Sometimes they'll include recommendations for other related newsletters or services we offer. Our Privacy Notice explains more about how we use your data, and your rights. You can unsubscribe at any time.
India became the red list's latest entrant today due to concern about the country's sky-high infection rate. With more than 200,000 cases per day, India's totals are the world's highest and may come from a local variant. The decision to add it to the red list has wide-ranging implications for both Indian and British residents.
Is travel to India banned?
India's case rate led the Prime Minister to cancel a prearranged trip earlier this week.
And, just a few days later, it was added to the UK's red list, with a string of rules added to prospective travel arrangements.
The rules came into force from 4am today after the announcement on April 19.
Residents attempting to enter the UK from red list countries face several roadblocks.
Only British, Irish, and third-country nationals with residence rights may land in the UK.
The Government has barred anyone else from entering the country via India.
Direct flights may continue, but the Government has urged people to double-check plans before their departure.
The rules include anyone who has spent time in India over the last 10 days.
Those permitted to make the trip will have to abide by quarantine rules.
A mandatory "managed quarantine stay" is required, with regular testing.
Travellers must take one on days two and eight of their quarantine, without recourse to shorten their 10-day stay.
DON'T MISS
Caravan scam warning: How to 'spot and avoid' fake holidays – EXPLAINER
St George's Day POLL: Should April 23 be made into a national holiday? POLL
Holidays 2021: The 8 countries Brits may be able to visit from May 17 – ANALYSIS
Travelling into India depends on the purpose and local Covid arrangements.
The Government has made all non-essential travel abroad illegal for the time being.
The rules should prevent India's caseload from significantly multiplying in the UK.
But experts have warned the decision to impose them may have come "too late".
A local variant has contributed to the surge in cases with two "mutant" qualities.
These increase its infectiveness and allow it to bypass protections afforded by the vaccine.
Otherwise known as B1617, the virus has already spread to the UK.
Authorities have detected a total of 132 so far, raising concerns and prompting further testing.
Source: Read Full Article