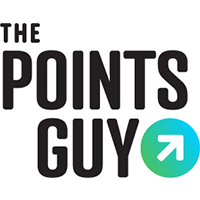 The holiday travel season is in full swing. Of course, as with everything this year, the 2020 edition looks starkly different.
From packing your own sanitizer to avoiding crowded planes, it's important to have a game plan to travel as safely as possible. And a COVID-19 testing strategy may be one of the most critical parts of the equation.
For more TPG news delivered each morning to your inbox, sign up for our daily newsletter.
Our full guide to COVID-19 PCR testing for travel is a great place to start. But know that things can change — and they can change fast. With each passing day, there are new testing policies and travel restrictions to consider. Regardless of why you're getting a COVID-19 test, you may find it's more difficult to get one, as wait times for testing slots stretch for hours and appointment availability is booked ahead for days. Once you get a test, you may find you're waiting twice as long as expected for results.
After my own five-hour-long experience to get tested, here are four tips I can share if you also plan on getting a COVID-19 test this holiday season.
In This Post
Plan ahead
To be clear, COVID-19 cases have been surging across the country and the U.S. Centers for Disease Control and Prevention (CDC) has explicitly advised against holiday travel. But the fact remains that millions of people are still traveling — and regardless of your reason for seeking a test, you'll need to plan as far in advance as possible, because there's so much demand for tests right now.
In the months before the holiday season, I had been able to easily schedule appointments for a COVID-19 test in the New York City area a day or two in advance. The service I was using through NYU Langone Hospital in New York was incredibly effective. In fact, results for a COVID-19 PCR nasal swab test were delivered well within 24 hours. And this wasn't a paid premium service, either.
Data points from TPG readers during the summer and early fall months showed that tests were fairly accessible, even if wait times for results varied significantly.
Related: Here's what to do if you may cancel your travel plans
That all began to change in the weeks leading up to Thanksgiving — and it may not improve any time soon. With an escalating COVID-19 case count in the U.S. that also coincides with holiday travel, there is pent-up demand for testing.
In my case, I wasn't able to schedule an appointment for a COVID-19 test for at least a week. Since I wanted to get tested immediately, I decided to wait in line through a New York City-run service several days before Thanksgiving.
That's why it's important to know more than one testing facility near your home or destination. But if I had scheduled an appointment farther in advance, that may not have been necessary.
Related: Traveling soon? Here's where you can quickly get a COVID-19 PCR test for travel
Expect the unexpected
It's not just enough to have one COVID-19 testing plan. Instead, you should make several and be flexible, just in case. For instance, while TPG senior associate Martha Sheridan managed to secure a COVID-19 test appointment, the facility ran out of rapid tests.
Your local testing facilities could be overwhelmed this holiday season and knowing multiple locations — and the expected wait times at each — is crucial.
Related: What a shorter quarantine recommendation from the CDC could mean for travelers
Pack your patience
With more people getting tested during the holidays and COVID-19 cases surging, expect to wait, especially if you don't have an appointment. Locations may also be shortening their hours for testing.
For my test, I arrived within 30 minutes of the facility's opening time on a weekday morning. But hundreds of people had the same intention, and a sprawling line stretched from inside the facility, out the door and around the block.
Because there was no appointment system, I didn't know how long the wait would be. In total, I waited over five hours from the moment I entered the line to the time I left the testing facility (a New York City Health + Hospitals location). Additionally, with a shortage of tests, no one could enter the line after 11 a.m., a full three hours before the facility closed.
Related: Are rapid COVID-19 tests the way to get everyone traveling again?
Even if you do have an appointment, you may still have to wait. TPG senior editor Benet Wilson had a four-hour-long wait even with a scheduled testing slot in Baltimore.
TPG reader Cathy J. anticipated the delays and brought a folding chair and laptop to her testing location in the Upper East Side of New York City. She, too, had an hours-long queue for a test the weekend before Thanksgiving.
If you need to get a COVID-19 test right now be prepared to wait: Bring the essentials, such as a fully charged phone, a bottle of water and comfortable shoes to stand in. You may even want to bring a snack, a laptop or book and extra layers if you anticipate waiting outside in the cold.
Related: Hawaii is open to visitors — here's everything you need to know
Account for delayed results
Even after patiently waiting in line for a test, know that your results may come back slower than usual with the increased demand.
For instance, TPG reader Kimberly K. told us that she "didn't have to wait to get a test but was on the fourth day of waiting for results." Previously, she had tested at the same New Jersey site and received results in less than 48 hours.
And TPG's senior travel editor, Melanie Lieberman, was told at one urgent care clinic in Jersey City, New Jersey, that test results would normally take three to five days, but were taking between and five and eight days because of the crush of samples being sent to the lab.
Bottom line
If you're trying to get a COVID-19 test during the holiday season, you may face extremely long delays (for both the test and the results) and, in some cases, shorter hours at testing facilities and clinics.
Five-hour-long waits similar to what I experienced aren't out of the question, especially in busier urban areas. Be prepared to wait, have a backup plan (or two) plan accordingly for delayed results. Now, more than ever, it's not just good to be flexible — it may be a requirement.
Related: This TPG staffer got a positive COVID-19 test in the middle of a trip. Here's what happened.
Featured photo by Michael M. Santiago/Getty Images.
SPONSORED: With states reopening, enjoying a meal from a restaurant no longer just means curbside pickup.
And when you do spend on dining, you should use a credit card that will maximize your rewards and potentially even score special discounts. Thanks to temporary card bonuses and changes due to coronavirus, you may even be able to score a meal at your favorite restaurant for free. 
These are the best credit cards for dining out, taking out, and ordering in to maximize every meal purchase.
—
Editorial Disclaimer: Opinions expressed here are the author's alone, not those of any bank, credit card issuer, airlines or hotel chain, and have not been reviewed, approved or otherwise endorsed by any of these entities.
Source: Read Full Article