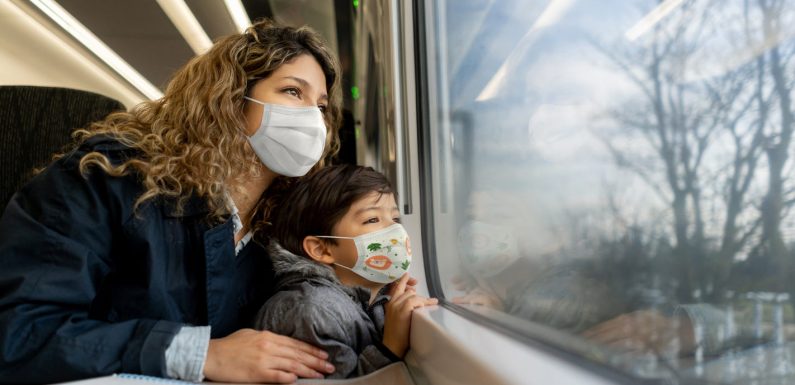 For most people, lockdown hasn't been easy, but at least the choice to stay home was clear. But as people start thinking ahead to traveling again, deciding when and how to go back out into the world is less clear.
And for families that may soon include COVID-vaccinated adults and not-yet-vaccinated kids, things can feel even more confusing. Will there even be such a thing as relatively safe family vacation ideas this summer?
"Even people with identical circumstances and risk tolerances can feel reasonable drawing different conclusions on how safe they might feel with various vacation scenarios," says Dr. Dean Blumberg, Chief of Pediatric Infectious Diseases at UC Davis Medical Center in Sacramento, California. 
The Centers for Disease Control and Prevention says Americans who are fully vaccinated against COVID-19 can resume travel at low risk to themselves, but the agency is still not recommending travel given rising COVID case counts.
A $750 car rental for three days? Don't wait to book a rental car and other tips to avoid sticker shock
Fourth of July weekend: Airbnb restricts one-night bookings, adds summer COVID-19 safety measures
How you travel will matter
Even in pre-pandemic times, travelers understood that some family vacation activities came with more inherent risk. Getting a cold from the germy surfaces on an airplane was always a possibility. Buffets have a reputation as a potentially risky meal choice on a family cruise. And you'd be hard-pressed to find cautious travelers engaging in high-risk activities like bungee jumping. 
Thinking about traveling this summer requires the same types of safety calculations that travelers have always made. And not all travel is the same when it comes to risk. 
Source: Read Full Article