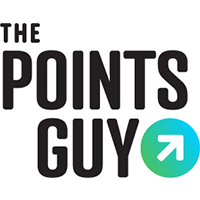 I've been chasing points and miles for nearly 15 years and I've had my share of enviable redemptions — from first-class flights on Cathay Pacific and ANA to a hotel room in Paris with knockout views of the Louvre.
But I'm about to pull off the most important redemption of my life. I'm going to use points and miles to make sure my Italian ancestors are never forgotten to time. Let me explain.
My grandfather was born 118 years ago in a small village at the foot of Monte Cassino, about two-thirds of the way between Rome and Naples. The close-knit community of contadini (peasant farmers) felt lucky to live in such a beautiful valley with the storied Benedictine Abbey of Montecassino holding a place of pride at the top of the hill.
It wasn't always a peaceful place though. During the French Revolution, Napoleon's troops ran roughshod here and, during World War II, the British accidentally bombed the abbey.
Much of the abbey and countless works of art were destroyed. The bombing demolished most of the town too, killing civilians and obliterating all vital civil records as well as church records, such as baptismal and marriage certificates. And that's where my story really begins.
For more TPG news delivered each morning to your inbox, sign up for our free daily newsletter.
Starting the dual-citizenship journey
TPG staffer Andrew Kunesh recently wrote about how he gained dual citizenship:
The complete guide to dual citizenship
How to get dual citizenship by descent
The benefits of dual citizenship and how to use it when traveling
Andrew's stories were the push I needed to gather my documents to apply for jure sanguinis: Italian dual citizenship.
I had my grandfather's original handwritten birth certificate — a decaying piece of paper stamped with the town's official seal. But that wasn't enough, I needed a newly printed copy certified by the comune. And that's when I hit a very serious snag.
A potential roadblock
Every single civil record the town held was destroyed during World War 2 and the reconstruction of those records didn't begin until the early 1950s — 30 years after my grandfather had set sail from Naples to find a new life in America.
His record was never reconstructed — probably because his mother had died before the war and she would have been the likely candidate to go to the town with the information needed for reconstruction. Her records are among the missing too.
My great-grandfather had remarried and had additional children by this point and I'm sure he and my grandfather's brothers and sister were busy with their own lives. This task probably never crossed their minds.
I'm lucky that I have many original documents that prove my grandfather's existence. The Italian consulate is likely to approve my citizenship application even without a new certified copy of my grandfather's birth. But, there's been a pit in my stomach ever since receiving the letter of "no persons" from the comune — confirming there is no trace of my grandfather in the town where he was born and raised. That just doesn't sit right with me.
So, once COVID-19 is in our rearview, I will head to Italy with a very specific purpose: to file an application and provide documentation to the comune to start the process of finally reconstructing my grandfather's birth record.
I do not want him forgotten to time and, from a genealogical perspective, I feel it's important that the town's records are as complete and accurate as possible. I want future generations to be able to find their ancestral records much more easily.
Visiting my ancestral homeland
My grandparents and parents are long gone but I'll share this trip to Italy with my brother and sister and their families. We'll be a group of 11.
The plan is to fly to Rome, stay a few days, and then head to the town where our family was born. We'll visit with relatives and explore the villages around Monte Cassino for a few days before returning to Rome for another night or two and the flight back to our respective home cities.
I'm consulting some TPG resources to begin Italy trip-planning:
Best ways to use points and miles to get to Rome
An overview of Italy's best destinations for tourists
How to have a budget vacation in Italy

Rome hotels on points for families of 4
There are a few options for us when we fly to Rome. My husband and I prefer United Polaris business class for longer flights so we'll use our MileagePlus miles to book round-trip flights from Newark (EWR) to Rome (FCO). Dates in November 2021 are going for 60,000 miles plus $5.60 one-way.
I've also got plenty of American Airlines AAdvantage miles so that's how I'll book my family members. They'll fly in economy since I have to stretch those miles to accommodate brothers, sisters, nieces and nephews. Those seats in November 2021 are going for 22,500 AAdvantage miles plus $5.60 each.
All-in, the flights will cost 405,000 American Advantage miles, 240,000 United MileagePlus miles and $123.20 in taxes and fees.
To make the most of my miles and points, I'm consulting these guides:
How to maximize the United MileagePlus program
Maximizing redemptions with American Airlines AAdvantage
How to maximize your Chase Ultimate Rewards points
Accommodations in Italy
All of the families traveling to Italy have a nice stock of World of Hyatt and/or Chase Ultimate Rewards points, which instantly transfer to Hyatt's program at a 1:1 ratio.
There are several very nice properties in Rome under World of Hyatt's umbrella that go for 25,000 points per night. They include the Palm Suite, Hotel D'Inghilterra, Barbuino 181 and Hotel De'Ricci.
However, we may be better off renting an apartment or two via Airbnb or other vacation rental company and paying cash. I'm researching that avenue now with the help of these resources:
Everything you need to know about Airbnb
How to find the perfect Airbnb
6 things to know about Homes and Villas by Marriott
Staying near Monte Cassino is a different story. This part of Italy isn't known as a tourism hot spot so there are more agriturismo-type bed-and-breakfasts and apartment-style Airbnbs than hotels or resorts.
However, there is the Best Western Hotel Rocca. I could sign up for the Best Western Rewards® Premium Mastercard® for the 80,000-point welcome bonus after spending $3,000 in the first three billing cycles after the account is open. (The card also rewards another 40k points after you spend $5,000 every 12 billing cycles but I don't think I'd invest that much in this card.)
The information for the Best Western Rewards® Premium Mastercard® has been collected independently by The Points Guy. The card details on this page have not been reviewed or provided by the card issuer.
Since rooms at the Best Western Hotel Rocca are only 16,000 points per night, we could book five rooms to accommodate our entire travel party for one night for just this credit card's $89 annual fee. (I would have spent that $3,000 on everyday expenses anyway so I don't feel there's a monetary impact there.)
If three of us get this credit card, we'd have enough points to cover five rooms for three nights. That will allow for time to explore the Cassino area and abbey as well as nearby Sant'Elia Fiumerapido and San Vittore del Lazio from which other branches of our family hail.
Bottom line
While my family isn't comfortable traveling now, I'm happy to have a trip-planning project that has real meaning. We'll visit Italy as a family. We'll meet relatives we've only ever spoken with via email and letters. We'll see what it was like to grow up in my grandfather's village and we'll start the process to reconstruct his birth record so it is once again enshrined in his homeland. In my mind, that will be an incredible use of points and miles.
Featured image by sborisov/Getty Images
SPONSORED: With states reopening, enjoying a meal from a restaurant no longer just means curbside pickup.
And when you do spend on dining, you should use a credit card that will maximize your rewards and potentially even score special discounts. Thanks to temporary card bonuses and changes due to coronavirus, you may even be able to score a meal at your favorite restaurant for free. 
These are the best credit cards for dining out, taking out, and ordering in to maximize every meal purchase.
—
Editorial Disclaimer: Opinions expressed here are the author's alone, not those of any bank, credit card issuer, airlines or hotel chain, and have not been reviewed, approved or otherwise endorsed by any of these entities.
Source: Read Full Article