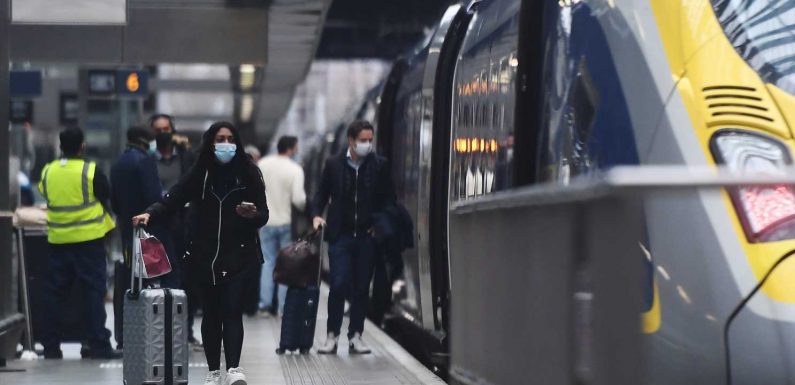 EXPA/AFP/Getty
Meals are delivered to the hotel room. In some cases, alcohol is available, but in many settings it is not.
Security guards are often deployed to try to ensure that quarantinees comply with the rules, and in some destinations hefty fines are levied for those caught breaking them.
Could it work in the UK?
Currently hotel quarantine certainly could. The swathe of restrictions, from a ban on leisure travel for all UK residents to the blanket quarantine requirement, means that almost nobody is travelling at present.
Total daily arrivals to the UK are down from tens of thousands at the start of the year to a few thousand. Heathrow, the main access point to the UK, is surrounded by hotels, almost all of which are near-empty or closed due to lack of custom.
Other airports also have plenty of hotel capacity, with occupancy typically down to single-figure percentages.
Dover and Folkestone have plenty of hotels near the port and Eurotunnel terminal respectively. London St Pancras, the arrival point for Eurostar, has a hotel at the station and many more very close.
Who would pay?
The traveller. A rough estimate of the cost is around £1,000 for 10 days in self isolation. For couples together it might be slightly less, for single travellers slightly more.
The test-to-release scheme, which reduces quarantine in England, is likely to be suspended just weeks after it was introduced.
Any other measures?
Yes. Ministers are also considering tracking the phones of arriving travellers, to ensure they are complying with the rules, or establishing a system of daily registration with a central data base.
Source: Read Full Article