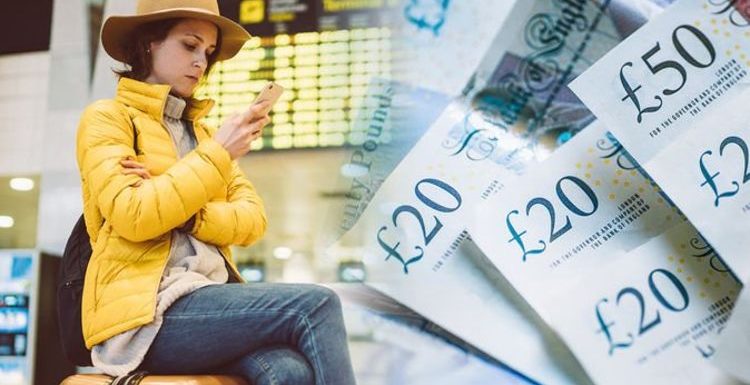 This Morning: Simon Calder discusses summer holidays
When you subscribe we will use the information you provide to send you these newsletters.Sometimes they'll include recommendations for other related newsletters or services we offer.Our Privacy Notice explains more about how we use your data, and your rights.You can unsubscribe at any time.
From next week, foreign holidays will be illegal under drafted legislation which runs until June 30. People who try to travel abroad without a reasonable excuse could face a hefty £5,000 fine if the law is passed. MPs will vote on the new regulations in a Commons vote on Thursday.
When will holidays abroad resume?
People are already not allowed to travel for non-essential reasons under the current lockdown rules.
However, per the Prime Minister's roadmap, the 'Stay at Home' measures are expected to ease on March 29.
So the new ban on foreign travel and associated fine is being implemented to prevent people from travelling abroad as lockdown measures begin to lift.
While the legislation will run until the end of June, in theory the date foreign travel can resume could be moved forward.
Sources told the Times newspaper that the legal ban on holidays until June 30 was for "legislative convenience".
The Government's review on when to restart travel is due on April 12, 2021.
The roadmap states May 17 could be the date foreign travel could restart, however the PM has stressed any easing of lockdown measures will be based on "data, not dates".
Can you book a holiday now?
In recent days, ministers have advised people not to book holidays abroad at the current time.
Health minister Helen Whately told BBC Breakfast: "I know everybody feels like it is time for a holiday, we all need that.
"It just so happens that when I was on holiday last August, I in fact booked my next holiday, which is a UK holiday, for later on in the summer.
DON'T MISS:
Holidays: France, Italy, Spain, Greece & Portugal FCDO latest advice [ANALYSIS]
Newlywed suffers life-changing injuries in freak fall on TUI holiday [INSIGHT]
Boris Johnson urged to adopt 'traffic light system' to protect Summer [VIDEO]
"But my advice would be to anybody right now just to hold off on booking international travel.
"The Prime Minister launched a taskforce looking specifically at international travel that will be reporting back shortly and it just feels premature to be booking international holidays at the moment."
The Government has stressed foreign travel cannot resume until more is known about the risk of Covid variants being brought into the UK.
Health Secretary Matt Hancock told Sky News this weekend: "We'll look at the rates both here and abroad and the impact of new variants to understand whether it's safe to make that move."
How do you get a refund if your holiday cannot go ahead?
If a holiday is cancelled, MoneySavingExpert outlines the customer should receive a refund.
MoneySavingExpert explains: "As a general rule, if you've paid for a trip and then the travel firm cancels, you should be due a refund.
"Yet that hasn't always proved easy with cancellations due to the pandemic."
Several holiday companies are offering customers refunds and the option to rebook for holidays cancelled over the coming weeks.
Holiday operator TUI has confirmed it will not be operating any holidays or flights from the UK on or before May 16, 2021, and customers will have the option to rebook or get a refund.
The TUI website explains: "We're working as quickly as possible to contact all impacted customers and are continuing to work through bookings in departure date order.
"You should have received an official cancellation email from us by March 5, explaining the different options available to you.
"These include changing your booking to a new holiday with a rebooking incentive, receiving a refund credit note with an additional rebooking incentive, or the ability to simply cancel your booking and receive a full cash refund within 14 days."
Source: Read Full Article