Hours before their flights to the sun are due to take off, thousands of customers of Thomas Cook still do not know if they will be travelling on Monday morning.
At 5am, a pair of Airbus A321 jets belonging to Thomas Cook Airlines are due to depart from Manchester airport to the Greek island of Corfu and the Bulgarian resort of Bourgas.
Later in the morning, bigger Thomas Cook planes are scheduled from Manchester to Jamaica, Mexico, Florida and New York.
We'll tell you what's true. You can form your own view.
From
15p
€0.18
$0.18
USD 0.27
a day, more exclusives, analysis and extras.
But the travel dreams of the 5,000-plus Thomas Cook passengers booked to fly from Manchester on Monday – as well as many thousands more with tickets from other airports – depend on high-stakes negotiations taking place in the City of London.
Thomas Cook, the original package holiday company with a history stretching back to 1841, is one of the biggest travel firms in Europe.
With over 20,000 employees, it operates in 16 countriesa and sends almost 20 million people on holiday each year – with revenues approaching £10bn.
But it faces bankruptcy if an extra £200m in financing cannot be found to cover potential losses during the winter.
The largest shareholder in Thomas Cook, with 18 per cent of the equity, is the Chinese conglomerate Fosun. In return for injecting £450m, it is due to take 75 per cent of the company's tour operating and retail travel business.
Meanwhile a consortium of lenders, led by RBS, would pump in an additional £450m in return for a a 75 per cent stake in Thomas Cook Airlines.
But late on Thursday 19 September, the banks demanded that Thomas Cook arrange an extra £200m financing facility to see the firm through what is expected to be an extremely tough winter for the UK travel industry.
Thomas Cook has been unable to find an outside investor, and the government has refused to underwrite the deal.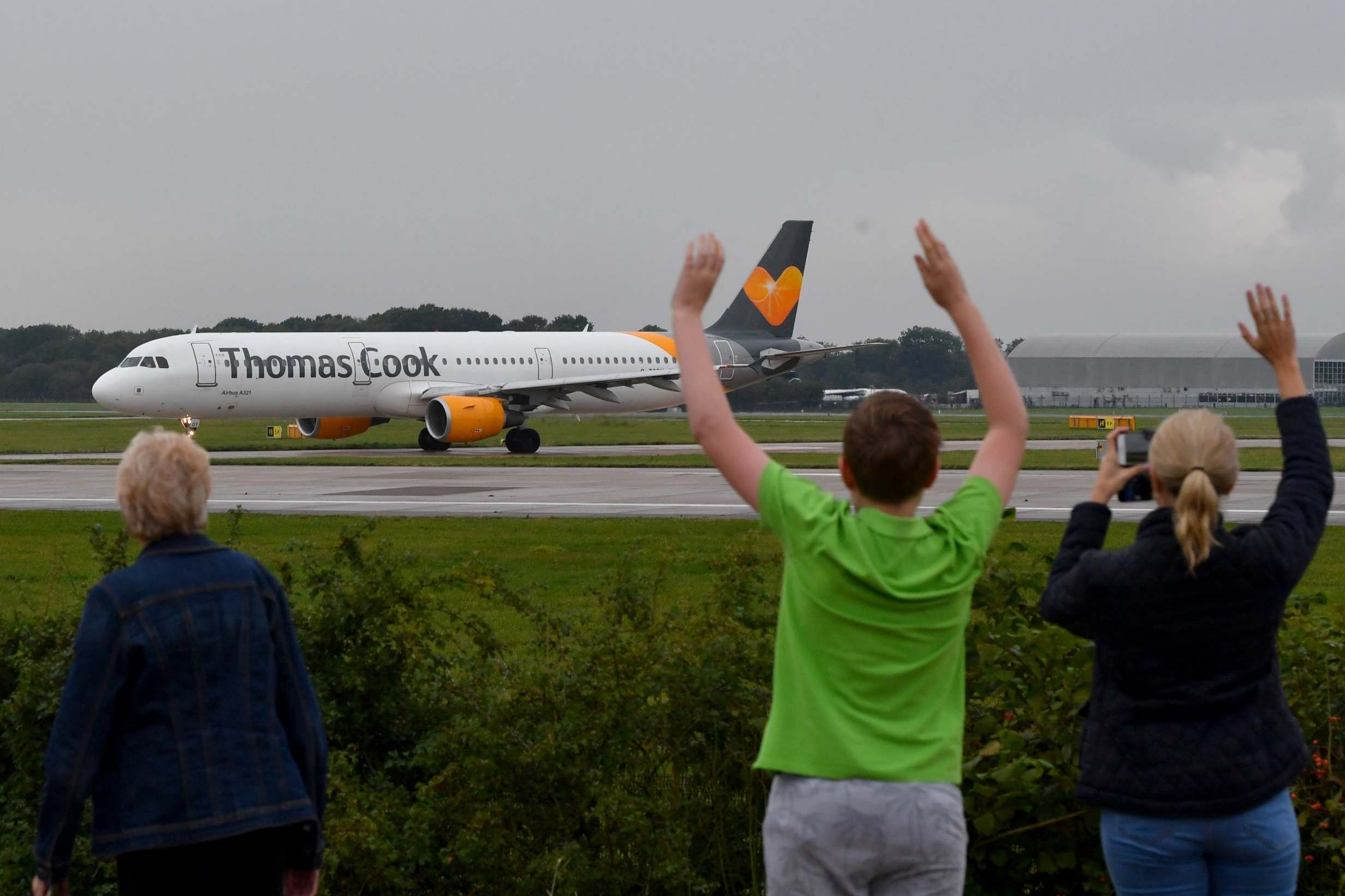 The foreign secretary, Dominic Raab, told the BBC's Andrew Marr: "We don't systematically step in with the taxpayers' money when businesses are going under unless there's a good strategic national interest."
The shadow business secretary, Rebecca Long Bailey, insisted: "The government must consider stepping in and taking an equity stake to avoid this crisis."
Manuel Cortes, general secretary of the Transport Salaried Staffs Association (TSSA), which represents a number of head-office and travel agency staff at Thomas Cook, said: "It is incumbent upon the government to act if required and save this iconic cornerstone of the British high street and the thousands of jobs that go with it."
Talks between the holiday firm, the banks and Fosun continued through Sunday at the City of London offices of a law firm, Latham & Watkins.
While one insider close to the negotiations indicated it was a "good sign" that the talks had continued for so long, as it signified a deal could be close, the meeting ended at 5.30pm.
Peter Fankhauser, chief executive of the Thomas Cook Group, declined to comment as he left the building.
Meanwhile Thomas Cook continued to offer cheap holidays for remainder of the summer season. One-week packages including flights, transfers and accommodation to Greece or Turkey were available for travel in early October for under £200.
At resorts across Europe – and in the Caribbean and US – Thomas Cook holidaymakers were wondering when they would fly home.
The government has vowed to repatriate the estimated 150,000 British travellers on holiday with Thomas Cook if the firm closes down.
The Civil Aviation Authority (CAA) is organising an airlift involving dozens of aircraft chartered from a range of airlines – reportedly including an Airbus A380 "SuperJumbo" belonging to Malaysia Airlines.
But it is the passengers who have yet to travel who face the greatest stress. They are powerless, and anyone who books an alternative flight to gain certainty risks losing money if Thomas Cook reaches a deal and continues as normal.
Until the fate of the company is settled, they must plan to head for the airport as normal – and hope that they do not get a text message or email in the early hours of Monday morning announcing their dream trip has been cancelled.
Source: Read Full Article