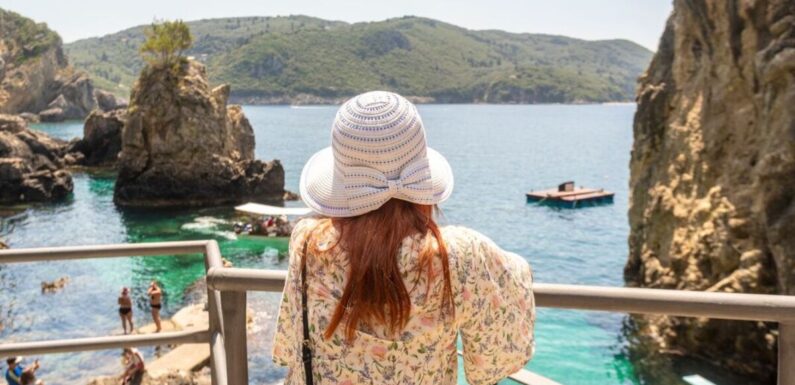 The port city of Heraklion is the capital of Crete and one of Greece's most popular holiday destinations.
However, a holiday in the desirable city comes at a price and a family of four could expect to spend over £5,000 on a week's holiday according to research by M&S Travel Money.
The team found that a family could save over £2,000 if they swapped Heraklion for another gorgeous Greek destination.
A week's holiday in nearby Corfu would set a family back £3,127 according to the team's research, making it a far more affordable choice.
The breathtaking island has a huge range of activities to suit all the family and also has a very special royal fan.
Situated off Greece's northwest coast on the Ionian Sea, Corfu has the perfect blend of rugged mountains and breathtaking coastline.
The island is thought to be one of King Charles III's favourite holiday destinations and he has spent time there with Queen Camilla.
The King's father, Prince Philip, was born on the island and it holds a special place in Charles' heart.
Don't miss…
Cruise guest describes 'cruise from hell' where 'so many bad things happened'[CRUISE]
Fire breaks out on cruise ship as guests have to evacuate cabins[FIRE]
The UK destinations where seagulls are most likely to steal chips[SEAGULLS]
Corfu's top-rated attraction on Tripadvisor is Paleokastritsa Beach, an incredible cove with restaurants nearby.
One tourist, Michele J', wrote on the review platform: "Gorgeous cove with spectacular views. Well worth the trip!"
Tourists can also unwind in the island's charming Old Town or explore the historic Old Fortress.
Albania's underrated beaches are just a short ferry ride away from Corfu and can easily be explored on a day trip.
Nic Moran, from M&S Travel Money, said: "We understand how important it is that families make the most of their holiday budget this half-term and our research shows that by making some simple swaps, families could save thousands, while still enjoying the culture and cuisine they are looking for, in the country they would like to visit."
The team also recommends looking at airports slightly further away from a holiday destination to see if it could save tourists valuable money on flights.
Source: Read Full Article