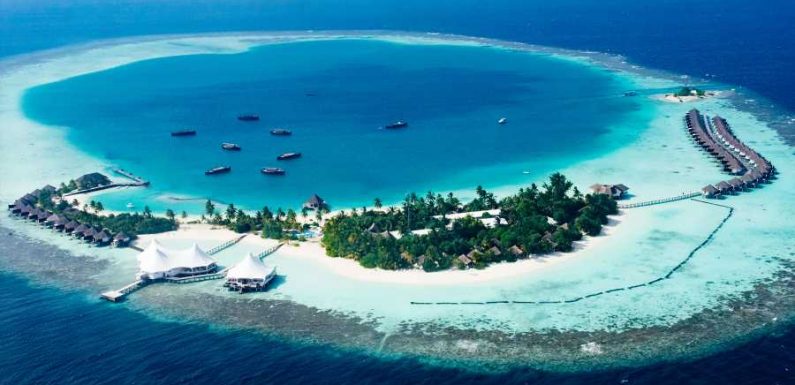 Over our 50 years, Travel + Leisure has been proud to bring you countless stories covering every corner of Earth — and beyond. Our writers, editors, photographers, and videographers are constantly on the move searching for the stories that connect us, no matter how far apart we may be physically. From travel news like hotel openings and new flight routes to first-person essays and photo journeys, it's always been our goal to inspire and guide our readers, offer a new perspective, and at times, to just simply get lost in the beauty of this planet that we share. 
It's not lost on us that our 50th anniversary comes in the middle of a global pandemic that has changed travel as we know it. This time has allowed us to take a step back and evaluate what it even means to travel in the first place, what responsibility travelers have, and what the future of travel will and should look like. It's also given all us time to lean into armchair travel, getting lost in the stories and images of somewhere else, anywhere else, while we've been cooped up at home. 
Now, as the world slowly opens up and we wait to see how, when, and where we can travel again, we've pulled together 50 stories to keep inspiring you. From a list of European-style cities you can road trip to in the United States to a reflection on one editor's trip fly fishing with her dad, a mom's reasoning to pulling her kids out of school to travel, and the story of the first Black woman to visit every country, this is just a taste of what we do, and will continue to do, over the next 50 years.
General Travel
From hotels changing hotels for the better to beautiful looks at what makes a city a city, these stories will help you remember the joy of going, offer practical tips, and help you feel like you're somewhere else for a moment.
How Public Transportation Shows You the Real Heart of a City
Why Bartering Will Make You a Better Traveler
What I Learned Tindering My Way Across Europe
Why I Take My Kids Out of School to Travel
Why You Should Take a Fly-fishing Trip With Your Dad — Even If You Don't Know How to Fish
I Took the World's Longest Flight Twice in 4 Days and This Is What I Learned
Why You Should Always Fly With a Tennis Ball
These Hotel Concierges Will Help You Take a Custom Beer Tour, Track Your Genealogy, Join a Songwriting Session and Much More
Central Perk, Stars Hollow, and 12 Other Fictional Places You Can Visit in Real Life
11 Travel Photographers Share the Photos Helping Them Take a Mental Vacation Right Now
Our own backyard
From a journey to as far as U.S. public transportation will take you to the secret home of Santa Clause, here's are stories to help you travel within the United States.
New York's Best-kept Secret Is This Castle Resort That's Straight Out of a Fairy Tale
11 of the Best Small Towns in America
Unalaska Is As Far West As You Can Go Using U.S. Public Transportation — Here's What's There
The Most European Cities Across the U.S.
20 of the Most Populous Cities in the U.S. — and the Native American Tribes That Lived There First
This Stunning Ranch Resort in West Texas Has 13,000 Acres of Land to Spread Out in Luxury
America's Most Beautiful Lake Has a Sunken Forest Beneath Its Crystal-clear Waters
This Adorably Festive Town in Indiana Is Where All Your Letters to Santa Go
How to Travel Through Time: Inside Maryland's Renaissance Festival
7 Beautiful Remote Airbnbs in the U.S. to Relax and Unplug
Beyond our borders
International travel may be a standstill in many places, these articles offer a temporary escape and planning tools to visit European cities, tropical islands, and once-in-a-lifetime destinations.
8 Michelin Stars, 3 Restaurants, 3 Hours: What It's Like Dining at the Four Seasons Hong Kong
What It's Like Running in the World's Most Northern Marathons
This Book-filled Hotel in Cambridge, England, Is the Ultimate Getaway for Bibliophiles
A Summer of Searching in Montreal
India's 'Palace on Wheels' Is One of the Most Luxurious Train Rides in the World 
On the Migrant Trail: A Journey Into Europe's Unfolding Crisis
The Best Greek Island You've Never Heard Of
5 Trips to Visit Antarctica, From Photography Journeys to Luxury Ships
Hoi An Is the Best City in the World — and the Street Food Is Only the Beginning
Going On a Tiger Safari in India Is More Than Just a Chance to See the Majestic Animals — It's a Chance to Help Save Them
How Scientists Are Restoring The Great Barrier Reef
This Photographer Walked Nearly 900 Miles Around Italy — Here's What She Learned About Her Country, the People, and Herself
A New Vision for Safaris: One That Puts African Stories First
The 16 Most Luxurious All-inclusive Resorts Around the World 
From Dive-in Suites With Pizza Delivery to Luxury Rooms Surrounded by Fish, These Are the Best Underwater Hotels
These Luxury Hotels in Dubai Are More Stylish and More Comfortable Than You Could Possibly Imagine
10 Places to Visit That Prove Buenos Aires Is One of the Trendiest Cities in Latin America
Every Cheese Lover Should Visit the Parmesan Cheese Trail in Italy — Here's How to Do It Right
White Truffle Macarons and Living History: Why You Should Take a Disney River Cruise in France for Your Next Trip
Return to Provence
Better Together 
Travel + Leisure is committed to sharing the diverse and unique voices that make up all travelers. Here, a collection of stories from people that proving what it means to be a traveler in the first place.
10 Travelers on What It Really Means to Be a Traveler of Color
America's National Parks Through the Eyes of a Gay Couple on an RV Journey to See Them All
The Past, Present, and Future of Pearl River Mart: An Institution in New York City's Chinatown
What It Means to Be a Black Traveler
This Inspiring Traveler Conquered Machu Picchu in a Wheelchair — and He Let Us Come Along
Get to Know Jessica Nabongo, the First Documented Black Woman to Travel to Every Country in the World
How a New Generation of Black Travelers Is Breaking Boundaries
Olympic Fencer Ibtihaj Muhammad on Traveling the World in a Hijab
This Latina Outdoorswoman Is Hiking Her Way Around the World and Proving There's No One Type of Adventurer
'Pose' Star Indya Moore on the Realities of Transgender Travel and How You Can Help LGBTQIA+ Travelers
Bonus: The list that has all 
If the articles above weren't enough wanderlust for you, here is our highly curated list of the very best places to travel. Traditionally a list highlighting locations around the world, this list has been adapted for the untraditional year we're living in with domestic destinations that should be on your radar.
The 50 Best Places to Travel in 2021
Source: Read Full Article