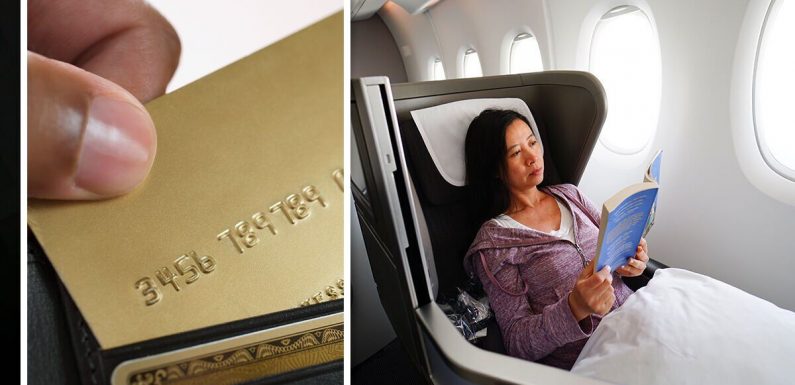 First class travel: How do people get upgraded?
We use your sign-up to provide content in ways you've consented to and to improve our understanding of you. This may include adverts from us and 3rd parties based on our understanding. You can unsubscribe at any time. More info
Although free flight upgrades do happen, the reality is that they are very rare. However, an airline worker and a frequent flyer have both shared two specific occasions when travellers might find themselves being bumped up to business class.
Sharing to a dedicated Reddit forum, a British Airways (BA) frequent flyer admitted "free upgrades are hard" but revealed loyalty is often the key.
They said: "I live in the UK and fly British Airways fairly regularly for work. [I am a] gold frequent flyer).
"I can't speak for the American carriers where upgrades seem to be the norm, but with BA, and many other carriers, they operate on an operational-upgrade policy.
"That means essentially the only time they offer up upgrades is if they have oversold the cabin.
"Your chance of getting upgraded is based on some secret voodoo magic behind the scenes but likely there will be a correlation between the fare you bought (fully flexible refundable ticket versus ultra-discount nonrefundable ticket) and your frequent flyer status with the carrier, and probably the time you checked in for your flight.
"Again, this is based on my experience with European carriers where premium cabins are generally reserved for those that paid for the product, US carriers may differ."
So far, the traveller said this has happened to them on three separate occasions.
They explained: "I've flown Toronto-London a few times and been upgraded to business on each leg of three round trips because it's a popular flight and frequently oversold, but more often I fly short-haul throughout Europe and on those routes, it's not uncommon to see a completely empty business class section."
DON'T MISS
Suitcase packing: The 'folding' method to 'carry more' in your bag [COMMENT]
Flight attendant shares 'life-changing' packing tip [REVEALED]
Suitcase packing method to save 'a lot more room' than rolling [INSIGHT]
An airline worker backed up the theory, pointing out that upgrades tend to go to those with the highest-ranking member card or most loyalty.
They said upgrades were typically decided "based on who has member cards – first with their own company, then their airline ground, for example, star alliance gold."
The worker continued: "Assuming there are no member cards on the flight then it goes to looking at fare classes.
"Next time you book a ticket, even if you only book economy, there are different subclasses.
"'Y' [ticket code] is usually full fare economy on all airlines.
"Different airlines use different classes but full fare economy isn't much more expensive than lowest class business or premium economy, so the loss for the airline isn't that much." [SIC]
How to get an airline frequent flyer card
You can become a frequent flyer by signing up for an individual airline's frequent flyer program.
Each airline will provide have its own specific rules for obtaining a loyalty card.
For airlines such as British Airways, passengers can get an Executive Club card depending on how often they fly.
Different flights are worth different amounts of points.
There are three elite levels in the Executive Club program: Bronze, Silver and Gold.
For Bronze, either fly BA twice and earn 300 Tier Points or take 25 BA flights.
To get Silver, either fly BA four times and earn 600 Tier Points or take 50 BA flights.
To reach Gold, fly BA four times and earn 1,500 Tier Points.
Under British Airways rules, upgrades tend to be reserved for Gold members only.
Source: Read Full Article