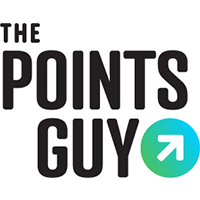 How are cruise lines going to lure us back to cruising?
With freebies, it seems.
As cruise companies look ahead to a wider restart of cruising in 2021, they are rolling out a smorgasbord of promotions that include free drinks, gratuities, shore excursions and other "value add" items that are making their fares more all-inclusive.
For more cruise news, reviews and tips, sign up for TPG's new cruise newsletter.
In many cases, the offers are temporary. A flurry of "throw in the kitchen sink" Black Friday deals announced in recent days only extend for a week or two. Other similar offers in recent months also have had a finite end date. But, a few lines are making the extra perks permanent.
In just the last few weeks:
Celebrity Cruises has begun including unlimited drinks (cocktails, wines by the glass, beer and sodas), unlimited Wi-Fi and daily gratuities in its base fare as part of a new Always Included fare structure that it says is a permanent change.
Mostly all-inclusive luxury line Silversea announced it would get even more all-inclusive with the addition of free round-trip air and transfers, and at least one complimentary shore excursion in every port of call, as standard perks for all passengers. The change will be effective for sailings in 2022 and beyond.
Start-up "luxe-adventure" line Atlas Ocean Voyages said it would include a shore excursion in every port for passengers in its fares as part of its new All Inclusive All the Way commitment. Scheduled to debut in July with a single ship (the 196-passenger World Navigator), the line also recently said it would throw in emergency medical evacuation insurance for all passengers as part of its base fare.
"We are consistently seeing a trend for cruise lines to offer more-inclusive pricing to provide optimal value for customers," Vicky Garcia, the COO and co-owner of Cruise Planners, a large travel agency network, told The Points Guy.  The Cruise Planners network includes more than 2,500 travel agents in all 50 states.
"If cruise lines aren't already offering all-inclusive or more inclusive offerings, we foresee them starting to consider it an option," Garcia said. "These packages are a wonderful way to lure existing customers back and bring on new clients, since the cruise lines aren't just competing with each other, they are also competing with other vacation options, many of which offer inclusive amenities."
Related: The best credit cards for booking cruises
The trend to more inclusive offers has been building for several years, even before the new coronavirus brought cruising to a halt. Cruise lines in recent years have been loath to discount rates to move unsold inventory, preferring to throw in "value add" perks such as free Wi-Fi and gratuities to boost sales. But some of the all-inclusive offers that lines have been touting recently suggest a longer-term change.
"Certainly, some such initiatives have been tactical and others are indeed long-term strategic changes," David Harris, CEO of Ensemble Travel Group, a consortia of 700 independent travel agencies in the U.S. and Canada, told The Points Guy. "Drinks, gratuities, internet and excursions are all on the list of considerations – and no doubt (there are) more, like some portion of airfare and even pre/post hotel accommodation for certain more-luxury product offerings."
Among the lines that have been offering short-term promotions lately that throw in a lot of freebies with new bookings are Holland America and Norwegian Cruise Line.
A Black Friday Sale announced Monday by Holland America brings a free Wi-Fi package, beverage package, specialty dining package and prepaid gratuities with new bookings. It continues through Dec. 1, with a secondary promotion that includes all the above except free Wi-Fi available through Dec. 8. The offers are good on all sailings except Grand Voyages departing through spring 2022.
Related: How to plan a cruise with points and miles
In addition, as part of the Black Friday Sale, Holland America also is giving cruisers who purchase a $500 gift card an additional $50 bonus gift card. The gift cards can be applied to new bookings made during the Black Friday Sale.
A Norwegian Cruise Line sale for Black Friday unveiled Tuesday offers a similar array of perks. The line is offering a free open bar, free specialty dining, a shore excursion credit and a Wi-Fi package with every booking, as well as discounted rates for friends and family. The perks are available on all departures, all itineraries and all published voyage dates through 2023.
"All-inclusive packaging appears to be the alternative solution to driving down prices," Garcia said.
Garcia said she didn't expect cruise lines to drop their base pricing for 2021 sailings, in part because passengers holding credits for cruises that were canceled this year are rebooking for next year. That's driving up demand for 2021 sailings and allowing lines to hold the line on pricing.
But lines are using and will use value-add promotions to incentivize people to book.
Ensemble's Harris said it's unclear, for now, whether some of the recent moves to more all-inclusive pricing are here to stay.
"One thing about trends is that they can either be temporary or more lasting," Harris said. Whether we see some of the latest all-inclusive offers sticking around for the long term might "depend on whether there is market contraction or not."
Related: 21 tips and tricks to make your cruise go smoothly
"If cruising returns strongly and safely, I would view these initial tactics as more temporary – then again, consumers may not be happy with (the lines) rescinding such benefits as they are typically very well-received by the consumer market," Harris said.
"Ultimately, it could depend on pricing strategies – e.g., some lines would prefer to race to the bottom on price as historically most consumers understand price," Harris added. "The more savvy operators will build the value proposition around price, and while both approaches have merit, consumers will ultimately drive the results."
Planning a cruise? Start with these stories:
The 5 most desirable cabin locations on any cruise ship
The 8 worst cabin locations on any cruise ship
A quick guide to the most popular cruise lines
21 tips and tricks that will make your cruise go smoothly
15 ways cruisers waste money
12 best cruises for people who never want to grow up
What to pack for your first cruise
Featured image courtesy of Norwegian Cruise Line
SPONSORED: With states reopening, enjoying a meal from a restaurant no longer just means curbside pickup.
And when you do spend on dining, you should use a credit card that will maximize your rewards and potentially even score special discounts. Thanks to temporary card bonuses and changes due to coronavirus, you may even be able to score a meal at your favorite restaurant for free. 
These are the best credit cards for dining out, taking out, and ordering in to maximize every meal purchase.
—
Editorial Disclaimer: Opinions expressed here are the author's alone, not those of any bank, credit card issuer, airlines or hotel chain, and have not been reviewed, approved or otherwise endorsed by any of these entities.
Source: Read Full Article