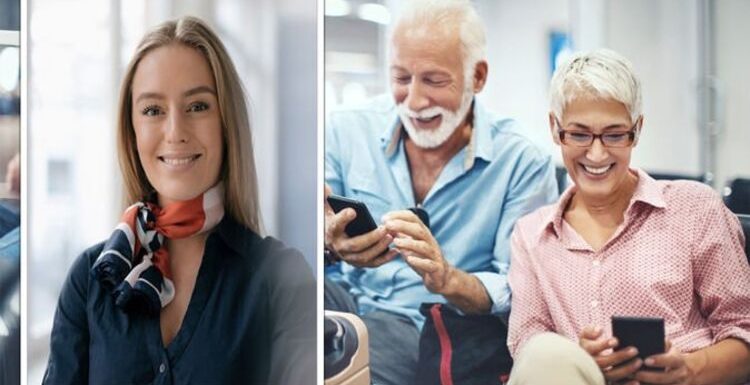 First class travel: How do people get upgraded?
We use your sign-up to provide content in ways you've consented to and to improve our understanding of you. This may include adverts from us and 3rd parties based on our understanding. You can unsubscribe at any time. More info
Jonathon Owen is CEO of LoveitCoverit. He shared his top tips for older passengers with Express.co.uk.
Jonathan told Express.co.uk: "Check what assistance is available ahead of your flight.
"Extra support is available with most airports and airlines. Contact the airport you're departing from or the airline you're flying with."
Jonathan recommends that older travellers do this at least 48 hours before their scheduled flight.
He said to tell them about "any accessibility requirements or assistance needed to make your trip as stress-free as possible."
Most airports and airlines will offer assistance for elderly travellers but it is always better to book in advance.
This could include a wheelchair, transport to the gate and more assistance from cabin crew to improve an elderly travellers' experience.
Jonathan added: "Check in early. Tick one thing off your to-do list before you arrive at the airport and check in to your flight early online if possible.
"Or ask a family member to do it for you.
"This will give you more time to rest and relax at the airport and ensure your experience is smooth sailing."
Nearly every airline offers passengers the chance to check in online before travelling to the airport.
Some airlines will even charge passengers if they don't check in ahead of time and have to do it at the airport.
As Jonathon suggests, elderly travellers who don't feel confident could ask a family member or friend for help.
Most major airlines will also have a customer service phone line which should be able to help passengers with check-in issues.
Jonathan told Express.co.uk: "Use hydrating skin care products. High altitude causes the air in the plane to be very dry and can leave skin feeling tight and dehydrated.
"Ensuring you have a very moisturising skin and hand cream or a hydration mist on hand will help keep your skin supple and holiday ready."
Planes can have very dry air which can impact passengers' skin so a moisturiser should help to keep skin soft.
If elderly passengers are concerned about travelling on a plane, they can also let the cabin crew know they are anxious.
Flight attendants will then be able to do everything possible to help the passenger such as checking up on them.
It's also a good idea to carry a water bottle to fill after security at a fountain to stay hydrated.
Packing snacks and a blanket is also a great idea which will help to keep elderly travellers comfortable.
Source: Read Full Article