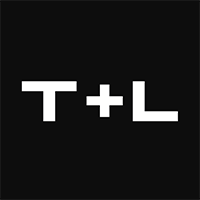 Airlines throughout the world offer incredible amenities from flying nannies and afternoon tea, to high-tech options like live TV and free WiFi, but calling people on the ground isn't one of them. And now, thanks to a new ruling by the Federal Communications Commission, it won't be anytime soon.
The FCC had been considering a proposal to allow in-flight voice calls from cell phones since 2013, but dropped it last week among "strong opposition" from pilots and flight attendants, according to the agency. The proposal would have allowed passengers to make calls above 10,000 feet, which Bloomberg noted is more common in other places, including Europe.
"The record is insufficient to determine any reasonable solution that would strike an appropriate balance of competing interests," the FCC wrote in its ruling, issued on Friday. "There is strong opposition to the Commission's proposals from many commenters in this proceeding, including our nation's airline pilots and flight attendants, who argue that it 'fail[s] to address significant safety and national security concerns.'" 
To potentially alleviate those safety concerns, the FCC noted "rigorous technical studies based on U.S.-specific standards remain necessary" but for now "it would not serve the public interest or be a wise use of the agency's limited resources to continue to pursue this rulemaking proceeding."
Video: Congress faces government shutdown deadline, stalled Covid relief talks (NBC News)
How hospitals are preparing for mass Covid-19 vaccinations

NBC News


Rescued boater found clinging to capsized boat speaks out about experience

NBC News


5 killed in SUV attack on German crowd

NBC News


Biden formally announces economic team

NBC News


'My life changed': Fauci reflects on World AIDS Day

NBC News


FDA chief called to White House as states come up with Covid-19 vaccine plans

NBC News


CDC advisory panel votes on who should get Covid vaccine first

NBC News


'This has to stop': Georgia election official condemns threats of violence

NBC News


A Postcard from the Field: The Historic Dayton House

NBC News


Fed Chair Powell says businesses 'may need more help' than a vaccine to recover

NBC News


McConnell on bipartisan plan for Covid relief: 'We just don't have time to waste time'

NBC News


'This is a crisis': Bipartisan group of lawmakers introduce coronavirus relief plan

NBC News


Another mysterious monolith appears – this time in Romania

NBC News


Seattle Police make arrests after demonstration leads to damage

NBC News


AIDS victims remembered by loved ones in World AIDS Day tribute

NBC News


Pandemic changes visits with Santa and kids' Christmas wish lists

NBC News


How hospitals are preparing for mass Covid-19 vaccinations
Staff at Holy Name Medical Center in Teaneck, New Jersey are making room for vaccines in their ultra cold freezers and are training others to give shots so nurses can continue caring for Covid patients.


NBC News



Rescued boater found clinging to capsized boat speaks out about experience
Stuart Bee was found on Sunday clinging to his mostly submerged boat 86 miles from the Florida shore. He described experience as "dire" and expressed his appreciation for the crew that saved him.


NBC News



5 killed in SUV attack on German crowd
Police arrested a man that they say used his SUV to speed into a crowd. The youngest victim is just nine months old. Police say it is not a terror attack.


NBC News

This ruling on in-flight phone calls (which many worried would result in a seatmate babbling on the whole flight) has been in the works for years with FCC Chairman Ajit Pai saying he wasn't a fan back in 2017.
While travelers may not be able to make phone calls from 40,000 feet, they can still pretend with United Airlines' Zoom backgrounds with several options from above the clouds.
And travelers can be prepared for when airplane mode is turned off on their next international vacation (whenever that may be) with a variety of portable hotspots and international cell phone plans.
Alison Fox is a contributing writer for Travel + Leisure. When she's not in New York City, she likes to spend her time at the beach or exploring new destinations and hopes to visit every country in the world. Follow her adventures on Instagram.
Source: Read Full Article