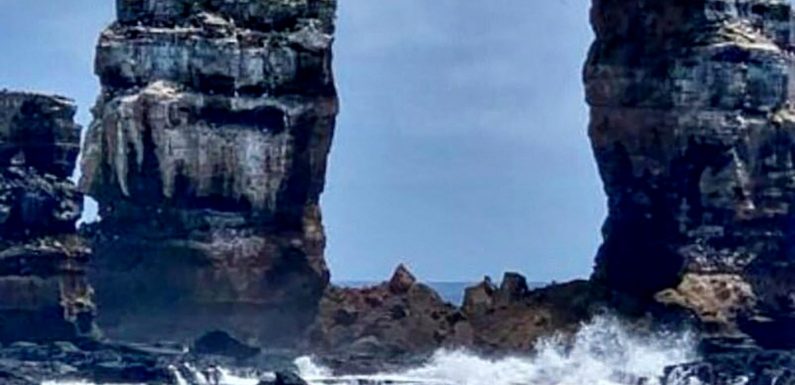 Darwin's Arch, a famous natural rock formation off the coast of the Galapagos Islands, collapsed on Monday, and Ecuadorian officials blame erosion.
Ecuador's environmental ministry, located 600 miles east of the islands, posted on Twitter the news of the archway's collapse.
"This event is a consequence of natural erosion. Darwin's Arch is made of natural stone that at one time would have been part of Darwin Island, which is not open to visits by land," officials said.
The tourist boating group Aggressor Adventures said Monday evening the collapse happened around 11:20 a.m. local time and a tourist boat witnessed the "once in a lifetime event."
Endangered baggage: Galapagos Islands airport staff discover 185 baby tortoises wrapped in plastic inside suitcase
Book now, pay later: The new trend that's reshaping travel during the pandemic
Source: Read Full Article