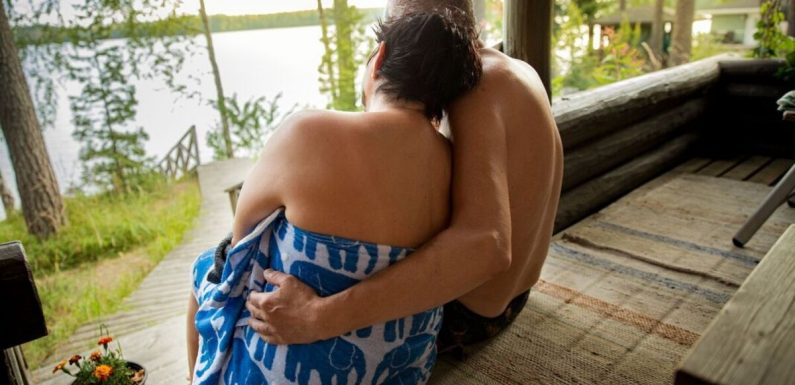 Simon Calder warns Britons about Christmas flights
We use your sign-up to provide content in ways you've consented to and to improve our understanding of you. This may include adverts from us and 3rd parties based on our understanding. You can unsubscribe at any time. More info
Finland is one of the world's top destinations for British expats as it is very safe with excellent healthcare. But life in Finland isn't without problems.
The InterNations Expat Insider survey asked expats around the world to rate their home based on several key factors.
Over 30 percent of expats said they found it a struggle to get used to the local culture in Finland.
Just over one in five expats also thought that the local population was unfriendly to newcomers.
An expat said: "They took introversion to a whole new level. I met someone who has lived here for 40 years and said it took her neighbour 14 years to talk to her regularly."
Expats may find it harder to get to know the local population in Finland as people may be more introverted at first.
Small talk isn't common in Finland and local residents are unlikely to chat to people they don't know.
Finnish people often place a high value on personal space and don't like to bother strangers in public areas.
Unfortunately almost 40 percent of expats were unhappy with their social life in Finland which over 30 percent had no personal support network there.
Although almost 70 percent of expats thought it was easy to get by in Finland without speaking the language, it could help foreigners settle in.
One expat said: "English is widely spoken and Finnish is hard. But if you live here for a long time without learning it, you start living in a bubble."
Finland has two official languages, Finnish and Swedish, as well as several official minority languages including Sami.
Although Finnish may be hard to grasp at first, it could help expats settle into society and make local friends.
However, there is still plenty that expats appreciate about life in Finland. More than nine in 10 expats enjoyed fast internet access.
Almost 90 percent of expats were satisfied with the Government's online services and cashless payment options.
Many expats found it easy to get around on foot or by bike and almost 90 percent thought public transport was very good.
Nearly eight in 10 expats thought Finland's healthcare was affordable while over three quarters said it was good quality.
Another expat felt that the Finnish lifestyle was quite relaxed, saying: "Life is less fast paced with less stress overall."
The Finnish sauna is an essential part of the country's culture and many Finns have their own.
Even in winter, Finnish people can be seen swimming in cold water before running to warm up in the sauna.
The country also has a beautiful natural environment which is particularly stunning during the winter months.
Source: Read Full Article