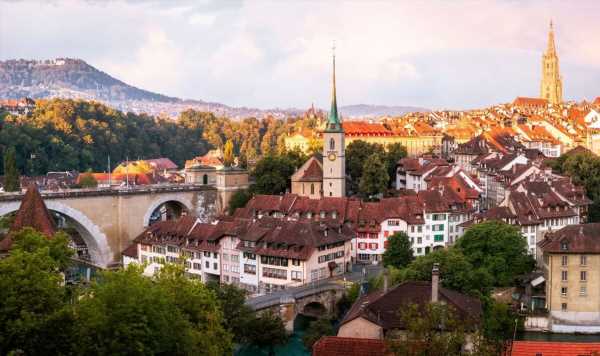 We use your sign-up to provide content in ways you've consented to and to improve our understanding of you. This may include adverts from us and 3rd parties based on our understanding. You can unsubscribe at any time. More info
Switzerland is a popular expat destination as it offers a high quality of life. However, according to some expats, there are a few aspects of life that might take some getting used to.
The InterNations Expat Insider survey asked expats around the globe to rank their home based on several important factors.
Although Switzerland has a high quality of life, the good standard of living can come at a price.
Over 40 percent of expats said that it was hard to find housing in the country while almost 60 percent found it hard to afford.
An expat from France said: "Buying a flat is almost impossible and renting is very expensive."
A Cost of Living Survey by consulting firm, Mercer, found that Switzerland was one of the world's priciest countries.
Although Hong Kong topped the table of expensive cities, Zurich, Geneva, Basel and Bern were close behind.
According to InterNations, nearly 60 percent of Switzerland's population rents rather than owns their property.
It is easier for expats to purchase property in the Swiss countryside, although the majority need to live in the city.
Competition for rental properties can be very fierce and expats will need to move fast if they see something they like.
In Geneva, the average price for a one-bedroom apartment can be as much as £1,900 per month.
Expats also found it difficult to settle in Switzerland with one in four describing the local population as unfriendly.
Over half of the expats surveyed found it hard to make local friends in Switzerland, with over 30 percent saying they were unhappy with their social life.
Around 45 percent of people said they were mainly friends with other expats rather than local residents.
An expat said: "It can take years to get into Swiss social life. Most of my contacts were with other expats at first."
The culture in Switzerland can be quite formal at first, which may be tricky for some expats to get used to.
However, when it came to career prospects, many expats were very satisfied with over 70 percent of people saying they were happy in their job.
Expats also thought there were fantastic travel opportunities in Switzerland and almost everyone thought it was easy to get around on foot.
Nearly nine in 10 expats thought the country was excellent for sport, with one saying: "Anyone interested in outdoor activities has endless opportunities here."
However, over a quarter were unhappy with Swiss cultural and nightlife options while over 20 percent weren't happy with the range of restaurants.
Switzerland was considered extremely safe and almost 95 percent of expats were happy with their personal safety.
Source: Read Full Article