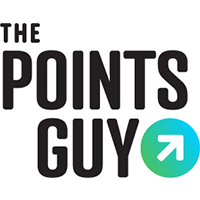 Staying loyal to Seabourn brings some big rewards.
The luxury cruise line has one of the most generous frequent cruiser programs of any line, offering its most loyal passengers such truly stellar perks as free cruises upon hitting certain milestones.
Dubbed the Seabourn Club, the six-tier program also rewards frequent cruisers with discounts on cruises, shore excursions and premium wines, and it offers such alluring freebies as complimentary massages at onboard spas. The more you sail, the more you get.
For more cruise news, reviews and tips, sign up for TPG's new cruise newsletter
The Seabourn Club program is particularly notable when compared to the loyalty programs of many rival luxury lines. Typically, luxury lines (and other small cruise lines) have relatively modest loyalty programs, if they have a loyalty program at all. Many luxury lines have a loyalty program with just one tier. So a six-tier program with a robust array of perks for a line such as Seabourn is impressive.
That said, some of the perks that Seabourn doles out at the various tier levels of its loyalty program are things that other luxury lines already offer customers for free. For instance, Seabourn awards free internet time as a perk in its loyalty program. Unlimited internet time is something that all passengers on luxury line Regent Seven Seas Cruises' ships already get for free. Passengers in many cabin categories on the ships of luxury line Silversea also get unlimited free internet time, and unlimited internet also is a standard feature of Viking ships.
Ways to earn
The Seabourn Club point-earning system is relatively straightforward. In most cases, members earn one point for every day they sail on a Seabourn vessel. The only exception is for passengers staying in top penthouse and premium suite accommodations, who earn two points for every day they sail. In addition, members earn one point for every night they are on one of the line's pre- or post-cruise land-based excursions known as Seabourn Journeys.
There also is one final, bonus way to earn points. Members will get one additional point for every $500 they spend in onboard or pre-cruise online purchases for things like spa treatments. The number of extra points that members can earn this way is limited to one for every day they sail.
Program tiers and benefits
There are six tiers to the Seabourn Club program:
Member (1 to 19 points)
Silver Member (20 to 69 points)
Gold Member (70 to 139 points)
Platinum Member (140 to 249 points)
Diamond Member (250 to 649 points)
Diamond Elite Member (650-plus points)
Typically, lower tiers of cruise line loyalty programs offer few valuable rewards. But the Seabourn Club loyalty program brings one great perk for all members right from its very first tier: A 5% discount on cruises when booked onboard a ship. Given that many Seabourn accommodations can cost $1,000 a day or more, this is a perk that can save you hundreds of dollars even on a relatively short cruise.
The Seabourn Club's initial tier, the Member tier, also brings special savings on select voyages, advance communication of special offers, and invitations to special events and receptions onboard ships, plus a few more minor things like members-only luggage tags.
Related: How to plan a cruise with points and miles
The valuable perks just get better from there. Upon reaching the Silver Member tier, members will get the choice of one of the following perks on every sailing:
10% discount on shore excursions
10% discount on premium wine and spirits
Two hours of complimentary internet
20 minutes of complimentary telephone
A complimentary Signature massage
A complimentary day in the Spa Serene area
A complimentary bag of laundry
Upon reaching the Gold Member and Platinum Member tiers of the program, members get two or three of the above perks, respectively. And some of the perks are enhanced. The savings on premium wines and spirits jumps to 15% and 20%, respectively, at the Gold and Platinum level, for instance. The shore excursion discount rises to 15% at the Platinum tier.
At higher tiers, the internet and telephone minute allowances also rise.
At the Platinum level, members also get access to a dedicated Seabourn Club concierge in advance of their sailing who can help with arrangements. They also get a 15% discount on luggage shipping services (Gold members, too, get a shipping services discount — of 10%).
Reaching the first few tiers of the program isn't all that difficult. It takes just one cruise to reach the initial Member tier. Reaching the Silver Member and Gold Member tiers would take just a handful of cruises if you do a few longer cruises or stay in top suites.
Related: A beginner's guide to cruise line loyalty programs
With a requirement of 140 points, the Platinum tier is a bit harder to reach. It would take 20 seven-night cruises to reach Platinum assuming you spend no extra money on your sailing (to get those bonus points) and don't stay in top suites. That said, many Seabourn cruisers gravitate to voyages that are longer than just seven nights. If, like many Seabourn cruisers, you book a mix of sailings that are 10 to 20 days or more, and spend a modest amount onboard for extras, you could hit the Platinum tier in fewer than 10 cruises even without staying in top suites.
The elite level that makes a difference
We are big fans of the Seabourn Club at all its tier levels. This is a very solid cruise loyalty program. But the tier level that really starts knocking it out of the park is the Diamond Member level.
At the Diamond Member level, members get all the above perks on every cruise, and in many cases, the perks are even further enhanced. Plus, there are a couple of all-new perks at the Diamond Member level. Specifically, Diamond members will receive:
15% discount on shore excursions
25% discount on premium wine and spirits
Unlimited complimentary internet
40 minutes of complimentary telephone
A complimentary Signature massage
A complimentary day in the Spa Serene area
Complimentary laundry and pressing
Daily delivery of preferred newspaper
Priority embarkation
In addition, Diamond members get access to a dedicated Seabourn Club concierge in advance of their sailing who can help with arrangements and a 20% discount on luggage shipping services.
The breadth of all the above is one reason we give high marks to the Seabourn loyalty program.
Related: The best credit cards for booking cruises
The only downside of the Diamond Member level of the Seabourn Club program is that it can take quite some time for a member to attain it. With a requirement of 250 points, the Diamond tier is a level that would take 36 seven-night cruises to reach assuming you spend no extra money on your sailings (to get those bonus points) and don't stay in top suites.
That said, as noted above, many Seabourn cruisers opt for longer sailings, and with some extra onboard spending thrown in (which will get you those bonus points) and a few stays in suites, you could reach Diamond level after far fewer voyages.
Best elite perk
The very best elite perk that Seabourn offers its Seabourn Club members, by far, are the free cruises that come with achieving certain milestones in total number of days sailed with the line. But we'll have more on that in a moment. It's not something that is a part of the tier system that we have been discussing above, and it is such a huge reward offering that it deserves its own section.
As for the best elite perk that is within the Seabourn Club's regular tier structure, we are partial to the disembarkation/embarkation transfer to and from the ship that comes with the program's top Diamond Elite Member tier. Assuming you are within a 50-mile limit, the line at this tier will send a car to pick you up and bring you to your ship, and then take you from your ship to wherever you are going at the end of a cruise. What a nice touch.
At the Diamond Elite Member level, members also get a $100 spa credit every time they sail, complimentary dry cleaning and a few other perks in addition to all the rewards that come with Diamond Member-level status.
Related: Inside the most expensive luxury ship ever 
Just be warned that reaching Diamond Elite Member status takes a lot of cruising with the line. With a requirement for 650 points, it would take you 93 seven-night sailings to reach Diamond Elite Member status, assuming you don't spend much on board when sailing and don't book top suites.
Note that, as is often the case with cruise line loyalty programs, Seabourn customers do not have to requalify for status each year. Seabourn Club members keep their points at the end of each year and continue to accrue points indefinitely. That means that someone who hits Diamond Elite Member status will remain at that top tier level forever (or until Seabourn makes a change to the program).
Such "forever status" is one of the great allures of cruise line frequent cruiser programs. Most airline frequent flyer programs, by contrast, require loyalty members to requalify for status each year.
Milestone Awards
In addition to all the perks of the six-tier loyalty program discussed above, Seabourn rewards its most loyal passengers with what it calls Milestone Cruise Awards. These are free cruises that the line offers members for every 140 to 250 days they sail with the line.
This is how it works: For each day you sail on a Seabourn ship, you will earn one "sailed day" with Seabourn, and the line will keep track of these in your account. Once your account reaches 140 sailed days, you can redeem them for a complimentary cruise of up to 7 days. Alternately, you can continue to accrue sailed days until you reach 250 and redeem them for a complimentary cruise of up to 14 days.
Once you redeem sailed days for a complimentary cruise, they are removed from your account. But you can continue accruing more sailed days toward another free cruise in the future.
Seabourn is one of just a handful of cruise lines that offers free cruises to its most loyal customers. Royal Caribbean and Norwegian Cruise Line are two others.
In addition to free cruises, Seabourn's Milestone Awards program also brings recognition in one other very classy way. As Seabourn regulars hit various milestones in total days sailed, they are recognized at a special onboard event with a gift from Tiffany & Co.
The onboard recognition comes at the following milestones:
100 sailed days
200 sailed days
500 sailed days
1,000 sailed days
1,500 sailed days
2,000 sailed days
2,500 sailed days
Bottom line
Seabourn treats its most loyal customers right. The more you sail with the line, the more you will be rewarded with truly valuable perks. There is no cruise perk that we can think of that is more valuable than a free cruise, and Seabourn hands free cruises out to its most loyal customers at regular intervals. That's something nearly no other line does (Royal Caribbean is one of few others that makes this a habit; Norwegian Cruise Line only awards a free cruise to top customers once, when they first hit the top Ambassador level).
We also love the little touches that Seabourn extends to its most loyal customers, like the Tiffany & Co. milestone gifts. Bravo, Seabourn.
Planning a cruise? Start with these stories:
The 5 most desirable cabin locations on any cruise ship
The 8 worst cabin locations on any cruise ship
A quick guide to the most popular cruise lines
21 tips and tricks that will make your cruise go smoothly
15 ways cruisers waste money
12 best cruises for people who never want to grow up
What to pack for your first cruise
Featured image of courtesy of Seabourn 
SPONSORED: With states reopening, enjoying a meal from a restaurant no longer just means curbside pickup.
And when you do spend on dining, you should use a credit card that will maximize your rewards and potentially even score special discounts. Thanks to temporary card bonuses and changes due to coronavirus, you may even be able to score a meal at your favorite restaurant for free. 
These are the best credit cards for dining out, taking out, and ordering in to maximize every meal purchase.
—
Editorial Disclaimer: Opinions expressed here are the author's alone, not those of any bank, credit card issuer, airlines or hotel chain, and have not been reviewed, approved or otherwise endorsed by any of these entities.
Source: Read Full Article