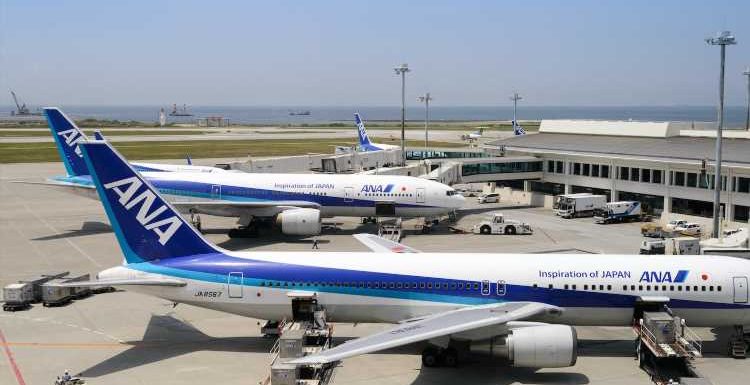 Load Error
ANA Mileage Club has long been one of the best ways to redeem American Express Membership Rewards points for Star Alliance flights. It offers redemption rates that are often half the price of other Membership Rewards partners like Avianca LifeMiles and Air Canada Aeroplan.
That said, the program flies under the radar because of its quirks and not-so-great online interface. With so many good deals to be found, it's worth learning. So in this article, we'll walk you through everything you need to know about the ANA Mileage Club program, including how to earn and redeem miles, as well as a quick overview of the airline's elite status program.
For more TPG news delivered each morning to your inbox, sign up for our daily newsletter.
In This Post
ANA Mileage Club overview
ANA is one of two major airlines in Japan. It operates an extensive flight network within Japan and to international destinations. ANA is a Star Alliance member, so you can use miles to book tickets on carriers like Air Canada, United and Lufthansa. Despite its clunky online interface, it's one of the most accurate Star Alliance search tools, so you'll rarely run into phantom award space when you're redeeming miles for a ticket.
Better yet, ANA still publishes a standard award chart, so you always know how much you'll pay for a ticket. That said, there are a few quirks you need to know about before you book a ticket — don't worry, we'll walk you through them later in the article. For now, let's focus on how to earn ANA miles.
Related: The ultimate guide to Lufthansa First Class
How to earn ANA Mileage Club miles
There are a few different ways to earn ANA miles in the U.S., many of which don't require getting on an airplane. Let's take a look at some of the best options.
Earn Mileage Club miles with credit cards
The easiest way to earn ANA Mileage Club miles is by transferring points from American Express Membership Rewards. These points transfer at a 1:1 ratio and take 48 hours to post. While this is longer than other Amex transfer partners, ANA will hold award tickets for you if you call to book over the phone.
Here's a look at some of the best credit cards for earning Membership Rewards points, alongside their welcome bonuses and bonus earning rates:
The Platinum Card® from American Express:
75,000 Membership Rewards Points after you spend $5,000 on purchases within the first 6 months of account opening. Earn 10x points on eligible purchases on your new Card at U.S. Gas Stations and U.S. Supermarkets, on up to $15,000 in combined purchases, during your first 6 months of Card Membership. Plus, the card earns 5x Membership Rewards points on airfare booked directly with the airline (starting Jan. 1, 2021, earn 5x points on up to $500,000 on these purchases per calendar year). It also includes lounge access and other benefits; ($550 annual fee; see rates and fees).
American Express® Gold Card
Earn 60,000 Membership Rewards® points after you spend $4,000 on eligible purchases with your new Card within the first 6 months. The card also earns 4x Membership Rewards points per dollar spent on dining at restaurants worldwide and U.S. supermarkets (up to $25,000 per year; then 1x) and 3x on airfare booked directly with the airline; ($250 annual fee; see rates and fees)
American Express® Green Card
Earn 30,000 bonus points after you spend $2,000 on purchases in your first three months of card membership. The card also earns 3x Membership Rewards points per dollar spent on travel (including flights, hotels, transit, taxis, tours, and ridesharing services) and restaurant purchases worldwide. ($150 annual fee; see rates and fees)
The information for the Amex Green Card has been collected independently by The Points Guy. The card details on this page have not been reviewed or provided by the card issuer.
Do note that ANA has a cobranded credit card in the U.S., but it isn't particularly useful. The ANA Card U.S.A. is issued by First National Bank of Omaha and earns 1 ANA Mileage Club mile per dollar spent on all purchases. Additionally, the card offers a couple of unique benefits like a 25% mileage bonus on ANA flights, a lower requirement for earning low-tier Bronze elite status and priority check-in.
Unfortunately, the card has a $70 annual fee and a small welcome bonus of 5,000 miles that's awarded after you make your first purchase. With that in mind, we don't recommend applying for this card — you'll get a far better return on everyday purchases with an American Express Membership Rewards-earning card.
Earn Mileage Club miles by flying with ANA
You can earn Mileage Club miles when flying on ANA and its Star Alliance and non-alliance partner airlines. The number of miles you'll earn on each flight depends on how long your flight is and the fare class you're booked in. You'll earn the most miles on long-haul premium cabin flights.
ANA has two earning charts for its own flights: One for domestic flights and one for international flights. The domestic award chart is based on the type of fare you book; each fare type is assigned a different name that you'll see when you book a ticket or pull up a reservation on the airline's website.
For example, if you booked a Super Value ticket from Tokyo-Haneda to Osaka (ITM), you'd earn 75% miles flown while a Super Flex ticket would earn 100% miles flown.
The international earning chart is based on your fare class — each class is assigned a letter, and you can find the earning rate on ANA's website. Do note that there are a few classes that don't earn miles: O, I, R, X. If you're booked in one of these classes, check with other Star Alliance carriers and see if they award miles for these booking classes.
If you were flying New York-JFK to Tokyo-Haneda in D fare business class, you'd earn 8,465 Mileage Club miles on your booking since the fare class earns 125% miles flown. The math looks like this: 6,772 * 1.25 = 8,465.
Related: 7 great airline mileage programs for booking Star Alliance awards
Earn Mileage Club miles by with partners
Earning ANA Mileage Club miles with partners works similarly to earning with international ANA flights — you'll earn miles based on your fare class and length of your flight. Each partner has its own earning chart, which you can find on the ANA website.
To calculate your earnings, find your partner's earning page and match your fare class to the percentage listed to the left of the fare class. Then, calculate the length of your flight (in miles) by the percentage.
For example, if you were flying from Newark (EWR) to London-Heathrow (LHR) on United Airlines in Q fare economy class, you'd earn 2,551 miles as the fare class earns 70% miles flown. Here's the calculation: 3,645 * 0.70 = 2,551.
Related: The 7 best ways to redeem points and miles for flights to Europe
Earn ANA miles with ANA Global Hotels
ANA operates its own hotel booking platform called ANA Global Hotels. You can earn miles whenever you book hotels through the platform, with more expensive hotels generally earning more miles. Miles are earned on a nightly basis, with most hotels earning at least 300 miles per night.
There are a couple of things to keep in mind when using this portal: The first is that you won't earn hotel points or get elite status benefits when you book hotels through ANA Global Hotels. Second, you may end up paying more. Always make sure to cross-check prices you find on ANA Global Hotels with other Online Travel Agencies (OTAs) and booking direct. If the prices match up, consider whether you value ANA Mileage Club miles more than hotel points and your elite status benefits before you book.
Transfer points from Marriott Bonvoy
You can transfer points from Marriott Bonvoy to ANA Mileage Club at a 3:1 ratio. As with all Marriott airline transfers, you'll get 5,000 bonus miles when you transfer 60,000 Marriott Bonvoy points. However, transfers can take up to four days to process, so you'll want to put your award on hold before you initiate a transfer.
Whether you should transfer Marriott Bonvoy points to ANA is a different story. It may be worthwhile to transfer points if you have a specific high-end ANA redemption in mind. However, you may want to skip the transfers if you can get more value by booking hotels with your Marriott points instead.
Related: How I earned 491,257 points (mostly) in quarantine
Shop with the ANA Global Mileage Mall
Like many airlines, ANA has its own shopping portal that lets you earn miles with select merchants. To earn miles with the portal, head to the ANA Global Mileage Mall website, sign in and select your region at the top of the screen. Then, find the merchant you'd like to shop with and click the "shop now" button to be redirected to the merchant. You can make your purchase as usual and the miles will be credited to your account within a few weeks.
This is a great way to get rewarded for everyday purchases and keep your miles from expiring.
Things to know before redeeming ANA miles
As discussed in the intro, ANA Mileage Club is one of the best programs for booking for Star Alliance awards. It has an incredible award chart that's almost always miles cheaper than other Star Alliance award charts from a mileage perspective, so we think it's the first place you should look when booking a Star Alliance award ticket.
Unfortunately, there are a few downsides to booking with ANA that you should be aware of before booking a ticket. I'll walk you through the quirks of booking with Mileage Club and show you some of the program's sweet spots.
You can't book one-way awards
Let's get the bad news out of the way first. The first downside to booking with Mileage Club is that you can't book one-way award tickets. Instead, all tickets must be booked as round-trip awards, which can be inconvenient if you're building out a longer itinerary and want to mix-and-match miles.
You can book open-jaw tickets with a stopover
Thankfully, though, you can book open-jaw tickets. This means you could books something like Chicago-O'Hare (ORD) to Frankfurt (FRA) on United Airlines and return on a flight from Munich (MUC) to Newark.
Better yet, you can add a stopover to a round-trip ticket too! So you could add a Frankfurt to Munich leg to your itinerary for no additional miles. This is a huge cost saver and largely offsets the inconvenience of not being able to book one-way tickets.
ANA fuel surcharges
While ANA removed fuel surcharges for awards on its own metal, the airline does pass on fuel surcharges for award tickets on some of its partners. Some of the highest surcharges are imposed by airlines like Austrian, Asiana and Lufthansa, to name a few.
On the other hand, ANA doesn't levy fuel surcharges on tickets operated by a handful of Star Alliance partners, including:
Air Canada
Air China
Air New Zealand
Avianca
Copa Airlines
United Airlines (except to/from Asia)
In some cases, it may make sense to pay fuel surcharges if the points cost of your award is significantly cheaper than booking with another transfer partner. This depends solely on how much you value your points and miles, so do the math and figure out what works best for you.
Booking award tickets for other passengers
Unlike most airline loyalty programs, ANA has restrictions on who you can book award tickets for. You can only book tickets for your spouse and relatives within two degrees of kinship. This includes your parents, grandparents, cousins, aunts and uncles. Unfortunately, your best friend, third cousin, or great-grandmother is excluded.
On the bright side, ANA does have a family pooling service that you can use to pool your family's ANA Mileage Club miles into one account. The program costs 1,000 miles to enroll in, and you can include anyone within two degrees of kinship.
Related: Do this before booking award tickets for your family
Redeeming ANA miles
Of course, no good deal comes easy. It's important to understand that ANA has four different award charts for award bookings, including:
ANA international award chart: A seasonal, region-based award chart used for pricing international award tickets operated wholly by ANA.
ANA domestic award chart: A seasonal, distance-based award chart for pricing flights that take place wholly within Japan and are operated by ANA.
Partner award chart: Non-seasonal award chart used for pricing all partner awards operated by Star Alliance and non-alliance airline partners.
Around-the-world award chart: Non-seasonal, distance-based award chart used for pricing around-the-world tickets operated by a combination of ANA and its partners.
When booking flights to and from the same region, the most important award charts to know are the ANA international award chart and the partner award chart. However, the around-the-world chart can also be helpful — it offers one of the best ways to book multi-stop tickets on Star Alliance carriers. We'll show you how to price awards using each of these award charts and then dive into actually booking them.
Pricing international flights on ANA
There are two things to keep in mind when pricing an ANA international award ticket: where you're departing from and the season in which you're departing. Since the award chart is zone-based, you'll have to find your flight zones and then find the corresponding award calendar to determine the price. You can find your origin city's zone by using the chart on the ANA international flight awards page.
Scroll down the page and find the "seasonality chart" for your respective zone. For this article, let's look for the seasonality chart for a flight from Zone 6 to Zone 1. This will help us determine how many miles we need for New York-JFK to Tokyo-Haneda. Next, we'll check if our travel date falls into low, regular or high season.
Now, find the mileage required by locating the award chart for your zone pair at the bottom of the page. Look for your class of service and match it with the season you're set to fly. In the case of my New York to Tokyo ticket, I'm planning to book in business class during the low season. This would cost an incredible 75,000 miles round-trip.
There's no doubt that this is an incredible deal. Even booking during peak times would cost just 85,000 miles round-trip, which is by far the best way to book business class flights from the U.S. to Japan. First class costs 150,000 miles round-trip during the low and regular season, but 165,000 during high season. Though expensive, this is still an incredible value — especially considering United MileagePlus charges at least 110,000 miles each way.
Related: Your guide to around-the-world award tickets
Pricing domestic flights on ANA
ANA's domestic award chart works similarly, but with a few small differences: Awards price based on the distance of your flight. ANA awards start at 5,000 miles for a one-way economy ticket up to 300 miles in length during the low season. This includes flights like Tokyo to Osaka (ITM) and Sapporo (CTS) to Akita (AXT), as well as many other city pairs.
You can view the complete domestic ANA award chart on ANA's website. The airline lists out city pairs that fall into each mileage category too, so it's easy to see how much you'll need for a domestic award ticket.
Pricing flights on Star Alliance partners
Pricing Star Alliance award bookings is surprisingly easy. The airline operates a standard, zone-based award chart for these bookings, so just find the zone that both your origin and destination fall into, locate the award chart for your origin and you can price out your award. Here's a quick look at which countries and regions fall into each zone — you can find this on ANA's partner award page.
Towards the middle of the ANA partner page, you'll find an award chart for each zone. Look for the zone that matches your origin, and you can price out awards to all other zones. Here's a look at the award chart for flights departing North America:
The award charts are broken down by class of service (economy, business and first). Remember, these prices are all for round-trip award tickets. For example, a business class itinerary from the U.S. to Europe costs just 88,000 ANA miles round-trip. This is about what most Star Alliance carriers charge for a one-way ticket, making it one of the best ways to fly to Europe on points and miles. We'll dive deeper into the best ANA Mileage Club redemptions in a little bit.
How to book ANA awards online
You can book almost all ANA award tickets on the airline's website. The website is a little bit clunky to use, but the search results are extremely accurate. Additionally, the process is the same for booking ANA domestic, ANA international and partner awards — here's a look at how to do it.
First, head to the ANA website and sign in to your Mileage Club account. Then, click the blue "Award Booking" button on the left-hand side of the homepage.
Enter your search criteria at the center of the screen. If you'd like to book an open-jaw ticket, you can click the "Open-jaw" button towards the top of the screen. We recommend selecting the "Compare seat availability +/- 3 days" box, too — this will show you a week's worth of award space with one search.
If you select the compare-seat-availability option, you'll be presented with a calendar that shows you availability three days before and after the date you searched. Click on the date you'd like to book to continue.
Scroll to the bottom of the page and you can see all of the different award options available. Click on the flights you'd like to book and look towards the bottom of the screen for mileage and fees — if you like what you see, click the Next button and follow the on-screen prompts to book.
Pricing and booking around-the-world awards with ANA Mileage Club
Finally, we have ANA's incredible around-the-world award chart for multi-stop itineraries. ANA prices these awards based on distance and — much to our surprise — they're very reasonable. Here's a copy of ANA's around-the-world award chart at the time of writing:
You can book around-the-world itineraries using a mixture of ANA, Star Alliance and non-alliance partner flights. However, there are a few restrictions to keep in mind. These may seem like a lot on paper, but they're not too bad in practice:
Mileage is calculated based on distance flown for the entire itinerary. Thankfully, this excludes ground transportation you book yourself, so if you take a bus from Prague to Berlin, it won't be counted.
You must cross the Atlantic and Pacific Oceans once.

You must travel east-to-west or west-to-east.
Backtracking is not allowed.

You can book a maximum of twelve flight segments and four ground transfer segments on the same ticket.
Up to eight stopovers are permitted between the departure point and the final return point.

Three stopovers are permitted within Europe
Four stopovers are permitted within Japan.
Your return date must be at least 10 days after the departure date of your first international flight.
Transfers between airports in the same city also count as ground transfer segments. This means that a transfer from Paris-Charles De Gaulle (CDG) to Paris-Orly (ORY) counts as one of your four ground transfers.
Mixed cabin bookings are allowed but you'll be charged at the rate of the highest booking class. However, domestic first in the U.S. will not raise the cost of a business class award.

Additionally, your itinerary must touch all three of ANA's around-the-world "areas" and return to the same zone in which you departed. Chances are you'll do this without trying as the areas a very open-ended, but it's worth keeping in mind as you plan your trip.

Even with these rules in place, ANA's around-the-world awards are pretty easy to price out. The only rule that's easy to break is no backtracking.

We recommend using a route mapping tool like GCmap to see if your desired route meets these conditions and calculate the entire mileage flown. Here's a bookable sample itinerary we built out:

Chicago-O'Hare (ORD) to San Francisco on United Airlines (Stopover #1)
San Francisco to Tokyo-Haneda (HND) on ANA (Stopover #2)
Tokyo to Taipei (TPE) on EVA Air (Stopover #3)
Taipei to Hong Kong (HKG) on EVA Air (Stopover #4)
Hong Kong to Frankfurt (FRA) on Lufthansa (Stopover #5)
Frankfurt to Lisbon (LIS) on TAP Air Portugal (Stopover #6)
Lisbon to Sao Paulo (GRU) on TAP Air Portugal (Stopover #7)
Sao Paulo to Panama (PTY) on Copa Airlines (Stopover #8)
Panama to Chicago on Copa Airlines

We verified that this award doesn't break any rules by counting the number of stops and looking at the "initial heading" on the GCmap website to ensure none of the routes backtracked east.

In the end, this itinerary came out to 26,083 miles total, meaning that it costs 120,000 miles in economy, 170,000 in business and 260,000 in first class. Business class is the sweet spot — it's only 50,000 miles more than economy but significantly cheaper than first.

Booking an ANA around-the-world award

Unfortunately, you cannot book ANA around-the-world award tickets online. Instead, use your favorite Star Alliance search tool to find award space and take notes of the dates and flight numbers you'd like to book. Then, call ANA Mileage Club to book the ticket — in our experience, the ANA team has been super helpful, so you shouldn't have a hard time pricing these out.

Keep in mind that ANA does tack on fuel surcharges for many of its partner flights. You'll get a quote before you book the ticket, but if you're trying to save money, book with carriers that don't add fuel surcharges.

Related: The cheapest ways to get to Croatia using points and miles

Mileage Club redemption sweet spots

ANA's award chart has some amazing deals, especially for long-haul business and first-class tickets. Here's a look at a few of our favorite Mileage Club redemptions — note that all of these awards depart from the U.S.

United Polaris business class to Europe (88,000 miles round-trip)

Feeling a trip to Europe? Book a round-trip ticket in United Polaris business class for just 88,000 miles round-trip with minimal taxes and fees. Make sure to stop by the Polaris lounge at the airport, too!

ANA business class to Japan (75,000 miles round-trip, off-peak)

You can use just 75,000 miles to fly round-trip from the U.S. to Tokyo in ANA's new business class product. Better yet, ANA recently eliminated fuel surcharges on its own flights, so taxes and fees will be minimal.

ANA first class to Japan (150,000 miles round-trip)

You can fly ANA's excellent first-class product from the U.S. to Japan for just 150,000 miles round-trip during the low and regular seasons. This isn't quite as cheap as booking ANA first class with Virgin Atlantic Flying Club, but it may be a safer option given Virgin Atlantic's poor financial outlook.

Business class to Africa (104,000 miles round-trip)

At just 104,000 miles round-trip, ANA offers the cheapest business class award to Africa of all the major loyalty programs. Star Alliance partners Brussels Airways, EgyptAir, and Ethiopian Airlines all have extensive African route networks, so study their route maps and plan your next big trip. You can also fly on United's new Newark to Cape Town (CPT) to save on fuel surcharges.

Around-the-world trips (varies)

As discussed in the last section, ANA's around-the-world pricing is second-to-none. It's one of the best ways to book a multi-stop itinerary in a premium cabin, so we highly recommend booking one if you have a stash of Membership Rewards ready to transfer to Mileage Club.

ANA elite status

ANA offers three elite status tiers: Bronze, Platinum and Diamond. You'll qualify for ANA elite status by earning Premium Points — these are awarded when you fly on ANA and its partner airlines and are separate from redeemable miles.

Qualifying for ANA elite status

The number of Premium Points you'll earn on a flight is calculated by multiplying your flight's distance by the accrual rate for your fare class and then multiplying that number by your flight's Route Ratio. Route Ratios offer a bonus on domestic Japanese flights and Inter-Asia flights — here's a look:

2x Route Ratio: Japan Domestic Flights
1.5x Route Ratio: ANA operated flights on routes between Japan and destinations in Asia, Oceania, Vladivostok, Russia
1x Route Ratio: All other ANA and Star Alliance routes — 1x Route Ratio

Some domestic fares and all ANA and Star Alliance partner flights that earn more than 100% miles flown will also earn up to 400 Boarding Points per flight. These points are added to the number of Premium Points you earn for your flight, giving you an extra boost towards elite status.

Here's a look at the Premium Points equation: Flight distance × Fare accrual rate × Route Ratio + Boarding Points. You can also use ANA's Premium Points Calculator to see how many you'll earn on a given flight.

To qualify for a status tier, you must meet or exceed the number of Premium Points required to earn your desired status tier in a given calendar year. Here's a quick look at each tier's benefits and qualification requirements.

Bronze

Bronze is ANA's lowest status tier. It requires earning 30,000 Premium Points in a year, 15,000 of which must be on ANA Group-operated flights. You'll enjoy the following benefits with Bronze status:

Up to 55% bonus Mileage Club miles on flights
Early reservations for domestic flights in Japan
Premium Member Service Desk
Free checked luggage on all flights
Free advanced seat reservations
Lounge access for a fee
Priority baggage and check-in
Star Alliance Silver benefits

Platinum

ANA's mid-tier Platinum status requires earning 50,000 Premium Points in a single calendar year, 25,000 of which must be on ANA Group-operated flights. This status tier includes all Bronze benefits as well as the following:

Up to 105% bonus Mileage Club miles on flights
Lounge access on all ANA Group and Star Alliance flights
Priority security
Priority reservations for international award tickets and upgrades
Pre-boarding on all ANA Group flights
Star Alliance Gold benefits
Complimentary valet parking at Tokyo-Narita airport
A dedicated parking lot at Tokyo-Haneda airport
Priority baggage claim

Diamond

Top-tier Diamond status requires earning 100,000 Premium Points in a given calendar year, 50,000 of which must be earned on ANA Group flights. You'll enjoy all Bronze and Platinum benefits and the following:

Up to 130% bonus Mileage Club miles on flights
Concierge service at Tokyo-Narita and Tokyo-Haneda airport
Waived change fees on international flights.

A quick overview of Upgrade Points

Each of these status tiers can also earn Upgrade Points which you can use for guest passes to ANA lounges, seat upgrades, and more. You'll earn these points based on how many Premium Points you earn in a calendar year — see ANA's website for a breakdown of how many points you can earn.

Bottom line

ANA is one of the most lucrative airline loyalty programs out there. It has an excellent award chart and offers a great deal on true around-the-world itineraries, so be sure to consider it the next time you need to book a Star Alliance award ticket.

For rates and fees of the Amex Platinum card, click here.

For rates and fees of the Amex Gold card, click here.

For rates and fees of the Amex Green card, click here.

All screenshots courtesy of ana.com

Feature photo by TungCheung/Shutterstock

SPONSORED: With states reopening, enjoying a meal from a restaurant no longer just means curbside pickup.

And when you do spend on dining, you should use a credit card that will maximize your rewards and potentially even score special discounts. Thanks to temporary card bonuses and changes due to coronavirus, you may even be able to score a meal at your favorite restaurant for free. 

These are the best credit cards for dining out, taking out, and ordering in to maximize every meal purchase.

—

Editorial Disclaimer: Opinions expressed here are the author's alone, not those of any bank, credit card issuer, airlines or hotel chain, and have not been reviewed, approved or otherwise endorsed by any of these entities.

Source: Read Full Article