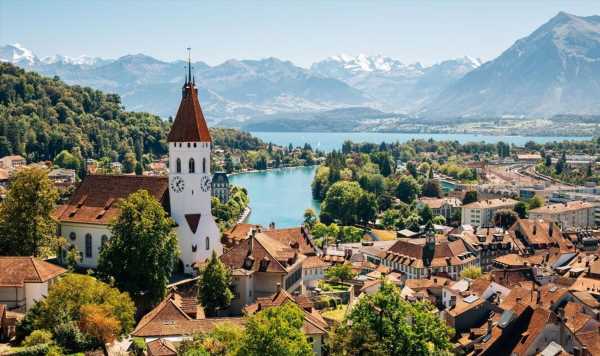 A new study by Gamblino.com revealed that Switzerland is the safest place in Europe for a summer holiday after studying the number of homicides, assaults, road fatalities, natural disaster risk and global peace index in each European country.
Safest destinations in Europe:
Switzerland
Iceland
Norway
Denmark
Luxembourg
Finland
Ireland
The Netherlands
Austria
Sweden
Switzerland
According to the research, Switzerland is the safest place in Europe for a holiday with very low homicide, assault and road fatalities.
British travellers will definitely feel very safe in the country plus it has a very low risk of natural disasters and one of the lowest levels of corruption perception in Europe.
Switzerland is the perfect destination for a winter or ski holiday, but also for a scenic summer break.
Some of the most beautiful cities to visit in Switzerland are Zurich, Zermatt, Geneva and Basel.
Zurich, for instance, has a charming old town that has been described as "one of the most beautiful places in the world" by a Tripadvisor user.
The visitor explained: "You have Switzerland and you have Zurich. Arriving by train at the Central Station is quite an experience.
"Just go immediately to the Bahnhofstrasse and by the end cross one of the bridges to the other side of the city. Incredible views and buildings everywhere."
Iceland
Iceland, with its "dramatic landscapes, gorgeous glaciers and cascading waterfalls," was named the second safest destination in Europe.
The country has a very low number of robberies and homicides per 100,000 people and also ranks as one of the most peaceful nations. 
Norway
Another Scandinavian country came third as the safest nation in Europe. In Norway, travellers can enjoy the beautiful scenery, including the breathtaking Norwegian fjords and the northern lights.
It is also a very peaceful nation, with a very low rate of robberies and homicide as well as only two traffic accidents per 100,000 people.
Denmark
Denmark has been reported to be one of the happiest countries in the world, the travel experts explained, as well as the fourth safest in Europe as the nation has very low levels of assault and road fatalities.
A spokesperson from Gamblino.com commented: "When choosing great travel destinations, it's important that travellers are well informed on the countries they are travelling to, including how safe a place is.
"Europe offers incredible opportunities for travellers who wish to see the diverse landscapes, architecture, ecosystems and cultures that exist across the continent."
However, he warned "it's important to remain vigilant while travelling anywhere, as tourists can often be targeted by criminals".
"So, whether you are travelling alone, with friends or family, it's imperative to be aware of any potential dangers and do what you can to remain safe," the expert added.
Source: Read Full Article