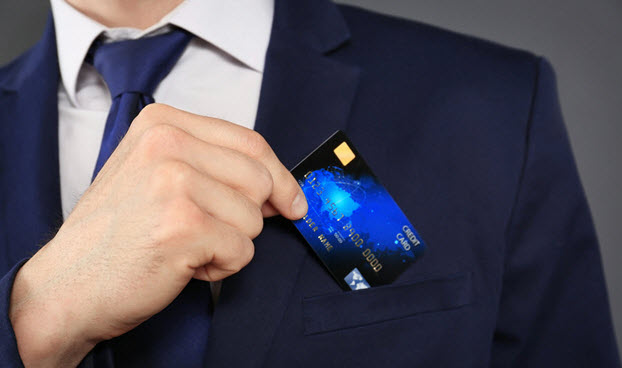 The holiday season can be a lot of fun, but it can also just be … a lot. You're either dealing with the hassle of getting to your destination when everyone else is on the road, or you're dealing with everything that comes along with hosting people at your home. Both scenarios can be stressful and draining. Why not get out of dodge altogether and avoid that whole experience? We've found some vacation destinations where you can start some new holiday traditions.
Braemar, Scotland
If sprawling landscapes is what you're after, book your flight to Braemar now. The historic village is a stone's throw from Cairngorms National Park and home to The Fife Arms, a restored Victorian coaching inn that basically looks like the setting of a Hallmark Christmas movie. It's also your chance to live like a royal.
Where to Stay: The Fife Arms
Austin, Texas
There's no better way to counter the stress that the holiday season can bring on than with an all-inclusive spa getaway. Venture to the coolest city in the Lone Star State and check in at Miraval so you can check out for a bit.
Guests at the resort are encouraged to focus on themselves and spend their time doing activities that will help them find their bliss. The resort's device-free policy helps to ensure that. It's a solid (and luxurious) way to cap off the year and start fresh in the new one.
Where to Stay: Miraval Austin Resort & Spa
Dhaalu Atoll, Maldives
If you're looking for the complete opposite experience of having to host all of your loved ones for the holidays and cook a giant meal, then opt for escaping to paradise and having a butler pamper you for a few days.
Whether you're traveling as a pair or have the whole family in tow, the St. Regis resort will keep you busy (and well-fed) during your stay. There's also the option of doing nothing but laying on the beach all day until the it's time to watch the most gorgeous sunset you've ever seen in your life.
Where to Stay: St. Regis Maldives Vommuli Resort
New Paltz, NY
The best way to experience this trip is to spend one night enjoying Manhattan during the holiday season before escaping the craziness of city life for the tranquility of upstate New York.
New Paltz is a charming college town with plenty of little shops to explore before you settle in at your ultimate destination, Mohonk Mountain House. This all-inclusive resort has been in business for over 150 years, so it's pretty safe to say that they have the whole hospitality thing figured out.
It's a breathtaking place any time of year, but you have to see it decked out in Christmas lights.
Where to Stay: Mohonk Mountain House
Tuscany, Italy
Most travel bloggers would advise that the most affordable way to see the world is to plan your trips during off-season months. Don't be put off by the term "off-season." It just means you get to enjoy the places you want to see when they're less crowded and cheaper to visit.
People flock to Tuscany from spring to fall, but the winter months offer a serene getaway with the same magical experience that makes people fall in love with Italy.
Where to Stay: Rosewood Castiglion del Bosco
Miami, Florida
Give yourself the ultimate gift by spending the holidays on a beach with a frozen cocktail instead of your parents' living room with a glass of egg nog that you pretend to like just because it's festive. Miami is about the beach life and the nightlife, which is all you really need to end up with a top-notch vacation.
Where to Stay: The Confidante Miami Beach
Peninsula Papagayo, Costa Rica
Here's a thought: Tell everyone on your holiday shopping list to toss their lists away and just spend the money on an epic vacation together.
That's not Santa's sleigh flying overhead … it's your sister-in-law on a zip line. Sorry, had to do it! But seriously, spending time in the rainforest of Costa Rica will likely create more memories for your family and friends than whatever gift you can wrap up in a box.
Where to Stay: Four Seasons Resort Costa Rica at Peninsula Papagayo
Denver, Coloradoa
Wake up in a winter wonderland by making your way to Denver. Spend your day at one of the local ski resorts, then hit the town at night. Denver offers the perfect balance of urban exploration and outdoor adventure. The foodie scene is also worth missing the traditional holiday meal.
Where to Stay: Moxy Denver Cherry Creek
Dijon, France
You're doing France all wrong if Paris is your only destination. The City of Lights has plenty to offer, but Dijon is the kind of picturesque city that'll feel like you're walking through the Christmas village that sits under your tree every year. It's also the capital city of the Burgundy region, which means the wine is plentiful.
Where to Stay: Grand Hotel La Cloche Dijon MGallery Collection
San Jose del Cabo, Mexico
Throw on "Feliz Navidad" to keep things festive as you kick back in an infinity pool overlooking the Pacific in Cabo. You're unlikely to get a white Christmas here, but the beach cabanas at Las Ventanas al Paraíso should more than make up for that.
The resort even transforms into a holiday wonderland (complete with a visit from Santa) for guests who aren't looking to totally disregard the spirit of the season.
Where to Stay: Las Ventanas al Paraíso (A Rosewood Resort)
Source: Read Full Article