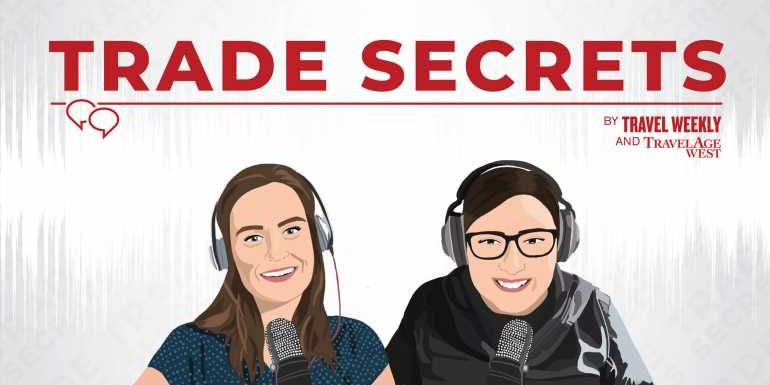 To charge, or not to charge? Fees, that is — it's a topic that's gotten more and more attention among the travel agency community during the pandemic. Advisors make commission on the products they sell, but should they also charge clients for their services on top of that?
This week, join co-hosts Emma Weissmann and Jamie Biesiada as they explore the ins and outs of the topic with two veteran advisors, Jamie Jones, president of WhirlAway Travel in West Chester, Pa., and Susanne Hays, president of Fairytale Journeys Travel in Alexander City, Ala. One charges fees (Jones) and one doesn't (Hays), but both are confident in their business model.
Tune in to learn more and hear them answer some listener questions, including how to avoid feeling like a client owns you if you charge a fee.
Sponsor:
This episode is sponsored  by Historic Highlights of Germany.
In this episode:
1:23 – Meet our guests, Jamie and Susanne, two veteran travel advisors
2:34 – Susanne's agency, Fairytale Journeys Travel, doesn't charge fees. Why?
3:35 – On the flip side, WhirlAway Travel was one of the first agencies in West Chester to charge fees, and still does today. Jamie tells us more.
4:51 – The Disney agency space – where Susanne operates – is very crowded. Does that mean fees aren't feasible?
7:09 – Are hobbyist agents on the upswing?
8:11 – Jamie's main teaching points for new agents (spoiler: consultation and confidence)
11:19 – More advisors are gravitating toward charging fees; what are Jamie and Susanne noticing among their peers?
15:40 – Would either Jamie or Susanne consider flipping their stance on charging fees?
17:38 – Julie Lanham, owner of Vacations to Remember, just started charging fees, and it's been a great experience. But she's concerned about the future: Will her clients feel like they own her once they've paid her fee?
20:37 – Donna Wolfe, an advisor with Plaza Travel, wonders: How do you ask longtime clients to start paying a fee?
24:21 – Disney agencies often advertise that booking with them won't cost consumers any more than booking directly. Learn how that plays into Susanne's strategy.
Further resources:
WhirlAway Travel 
Fairytale Journeys Travel
Website
Facebook
Instagram
TikTok
A journey through travel history, fees included
A travel advisor guide to charging service fees
Advisors getting comfortable with charging fees
How travel agencies are rethinking fee structures
Need advice?
Call our hotline and leave a message: 201-902-2098
Email us: [email protected]  
Theme song: Sock Hop by Kevin MacLeod
License
See omnystudio.com/listener for privacy information.
Source: Read Full Article