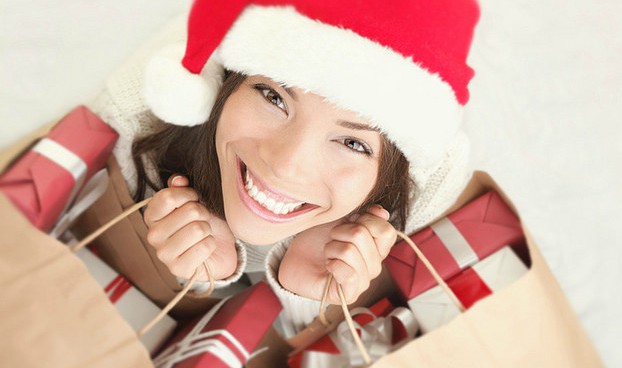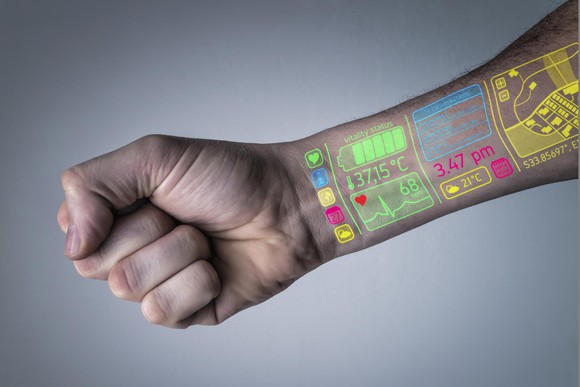 Some Light Entertainment
Driving around to view Christmas light displays is a time-honored tradition for many families. Here's a roundup of some of the most extravagant in every state that are worth a visit. Just be thankful you're not paying the electric bills, which one homeowner estimated at hundreds of dollars a month. Got room in your holiday calendar for more than one festive outing? Check out The Most Christmas-y Towns in All 50 States.
Huntsville, Alabama
The Huntsville Botanical Garden offers an annual Galaxy of Lights, a glimmering 2.5-mile course that features more than 200 light displays that change yearly, as well as hot chocolate and coffee tents. Drive-through nights continue through Dec. 31, and admission is $20 or $25 per car depending on the night. Guests may walk the lights Nov. 21-26 for $10-$12 adults, and $5-$5 for kids 3 to 15. 
Anchorage, Alaska
The Alaska Botanical Garden is hosting its second annual Holiday Lights in the Garden in 2019. Wednesdays through Saturdays, Nov. 29-Jan. 11, visit the gardens from 5-8 p.m. to experience glittering light displays, ice sculptures, live music, model trains, warm drinks, and even bonfires on select nights. Admission is $5 for members, $7 for non-members, and kids 6 and younger get in free.
Gilbert, Arizona
In this desert city, households on the 3600 block of Comstock Drive join forces to produce a huge daily show of lights and music — 110,000 lights and 300-plus strobe lights connected by more than 50,000 feet of wire — from Dec. 1 to Dec. 30. The residents have been known to invite guests for hot chocolate, caroling, and marshmallow roasting on some days, and donate contributions to the local Make-A-Wish Foundation branch.
Batesville, Arkansas
In Arkansas this holiday season, head to Batesville, northeast of Little Rock. During December, Batesville's Christmas Tour of Lights illuminates downtown and Riverside Park with about 1 million Christmas lights, as well as animated displays and a 32-foot snowman. The event's Facebook page promises "lots and lots of new lights on the way" this year. Activities also include a temporary ice skating rink in the park and holiday parade.
Los Angeles, California
Homeowners around the intersection of Oxnard and Lubao streets in L.A.'s Woodland Hills neighborhood have coordinated every year since 1952 to hold an informal "Candy Cane Lane" competition for outdoing one another with Christmas displays starting the second Saturday of December and lasting through the end of the year. Elsewhere in the state, the Fabulous Forties in Sacramento (bounded by 40th and 48th streets and J Street and Folsom Boulevard), Eucalyptus Avenue in San Carlos, Thompson Avenue in Alameda; and "Christmas Card Lane" in San Diego all have their fans.
Castle Rock, Colorado
Denizens of the Meadows neighborhood in Castle Rock, halfway between Denver and Colorado Springs, channel "National Lampoon's Christmas Vacation" by holding an annual Winter Night Lights Home Lighting Contest. Guests can drive through the community from 5:30 to 8 p.m. Dec. 19 to see the creative, over-the-top designs of homeowners trying to top their neighbors — after picking up a map and free cookies and hot chocolate.
Hartford, Connecticut
A 2-mile drive through "Holiday Light Fantasia" at Goodwin Park in Hartford uses more than 1 million lights and displays to celebrate cross-cultural festivities, with sections devoted to Hanukkah, New Year's, and Three Kings Day, along with Christmas. Unlike most other displays on the list, this one charges for entrance: $15 per car. Proceeds benefit the local Channel 3 Kids Camp.
Lewes, Delaware
The annual Winter Wonderfest is held at Hudson Fields from 5 to 10 p.m. through the end of the year. There's a trail of lights, a Christmas village, and an ice rink, as well as carnival rides and hay rides. Admission for vehicles is $15 in advance, $20 at the gate. 
Mulberry, Florida
Professional lighting designer Don Weaver is up to more than 110,000 animated lights at 3832 Marquise Lane since starting the tradition about a decade ago. But it's the use of music that makes the display stand out: He's spent about 170 hours making sure the lights and music sync up and hundreds of dollars buying the rights to songs, so visitors can post videos without copyright worries, he once told a local paper. He's promised several changes and new songs for 2019's display. 
Rock City, Georgia
The Enchanted Garden of Lights is an annual holiday tradition in this town just south of the Tennessee-Georgia border. Visitors can see Santa, decorate cookies with Mrs. Claus, and wander through six holiday-themed zones illuminated by more than a million lights. Admission for adults is $17 to $30; kids are $9 to $16. The venue is open Nov. 22 through Jan. 4.
Keaau, Hawaii
Stan Oshiro once told a local newsletter he spends five months of the year on his Punalights display at 15-2053 18th St. in Keaau, using vacation time for some of the 21 eight-hour days needed for the most intensive work. He has reported collecting thousands of pounds in food donations and thousands of dollars for charity.
Boise, Idaho
Boise residents take their holiday lights seriously. In several neighborhoods, there are longstanding Christmas light displays that draw crowds year after year. The Boise Christmas Lights Facebook page contains information on participating homes throughout the city.
Aurora, Illinois
In this city west of Chicago, the residents of Lehnertz Avenue join forces to offer a religious Christmas experience. Visitors can drive through the neighborhood to see displays focusing on New Testament stories (enter from the west to get the story chronologically) with each house narrating a different part of the story and playing Christmas music.
Fishers, Indiana
There are lots of options for glitzy Christmas light displays in the Hoosier State. One of the best is A Merry Prairie Holiday/Reynolds Farm Equipment Christmas Lights at Conner Prairie. The display is open on select days between Nov. 29-Dec. 31, and gate admission is $20 for guests, $10 for members. 
Keokuk, Iowa
Keokuk hosts a "City of Christmas" attraction in Rand Park that runs through Dec. 26 and features a village devoted to religious and non-religious aspects of the holiday. Keokuk has put on this festival for three decades.
Wichita, Kansas
There are about a dozen homes in Wichita that are truly something to see each Christmas. Take a tour around town and keep warm with this map of the best Christmas light displays and nearby coffee shops.
Louisville, Kentucky
Go Christmas caving at the Louisville Mega Cavern. Between Nov. 15 and Jan. 4, this tourist attraction is transformed into an enormous holiday light display. The half-hour drive through "Lights Under Louisville" spans 17 miles and features more than 2 million lights and 850 illuminated characters. Visitors must pay $27 per carload. Or take an open-air "Christmas Express" tram tour Nov. 16-Dec. 23 that lasts for 30 minutes and runs $20-$26 per person. A coupon is available for $5 off the driving tour on certain days.
Natchitoches, Louisiana
The historic city of Natchitoches, the oldest settlement within the 1803 Louisiana Purchase area, has thrown a Christmas Festival for more than 90 years. The iconic festival was even featured in the film "Steel Magnolias," and its charm makes it easy to see why. Residents use more than 300,000 lights and around 100 set pieces to decorate their homes and properties along Cane River Lake, and visitors can tour the displays free Nov. 23-Jan. 6. Some special events cost a few dollars per person.
Wells, Maine
Locals love the Norton Lights display at 213 Canterbury Lane, begun in 2006 when brothers Jon and Stan competed to see who could make the best yard display. Now family members run Christmas and Halloween light shows using computerized animation and radio syncing. 
Baltimore, Maryland
Known as "Christmas Street," West 34th Street in the Hampden area of Baltimore has made a tradition of glitzy displays for more than 70 years. The online real estate brokerage Redfin has repeatedly named it one of the country's top displays, noting that visitors will find the most lights at the 700 block between Keswick Road and Chestnut Avenue Nov. 30-Dec. 31.
Boston, Massachusetts
New England's biggest Christmas tree is at Boston's Faneuil Hall Marketplace, and it lights up to the tunes of the Boston Pops and other performers Dec. 3 through Jan. 1. Called Blink!, the free shows use more than 350,000 LEDs on and around an 85-foot Norwegian pine tree from New York state — hardly the only out-of-town visitor to stop by the shopping destination this holiday season.
Rochester, Michigan
This city's downtown gets almost surreal with its Big, Bright Light Show, which drapes more than 1 million lights over a long stretch of buildings nightly from Nov. 25-Jan. 5, serving as a focal point for events such as the kickoff Lagniappe celebration.
St. Paul, Minnesota
It's hard to pick the best of the best local displays, but the holiday lights on York Avenue in St. Paul — with the Schultz Family Lights at 1526 York Ave. at the center — feature 11 yards decorated with Christmas figures and more than 60,000 lights choreographed to music at 91.5 FM, "The Rockin' Rudolph." The households show the lights from 5 to 10 p.m. daily through Dec. 31.
Madison, Mississippi
The Richardson Light Show is a family-oriented drive-by Christmas display that got its start nearly two decades ago. The Richardson family displays more than 250 inflatables, over 100,000 LED lights, hundreds of lighted wireframe characters and messages, a 23-foot animated tree, and more from Nov. 29-Dec. 27. The lights are synchronized to music and the music is broadcast by radio at 99.9 FM.
Billings, Montana
In Billings, Christmas lights are a neighborhood affair as families throughout the city try and outdo one another with their displays. You can find the latest news on the Billings Christmas Lights Facebook page and plan your visit the map that will be posted here.
Wentzville, Missouri
On Dec. 2, you can stroll through Rotary Park's Holiday Night Lights display in this town northwest of St. Louis, or wait to drive through any other night through Dec. 29. The event will also include live reindeer, a Santa photo booth , cookies, hot chocolate, carolers. sleigh hay rides and — new this year — carriage rides. Admission is $3 in advance, $5 at the gate, and some activities cost extra. 
Ponca, Nebraska
Gene Watchorn and Julie McDowell take their Christmas light display at 58960 882nd Road very seriously. The couple, who won ABC's 2018 "The Great Christmas Light Fight," have more than 100,000 lights and 90 inflatable displays in their annual holiday setup.
Las Vegas, Nevada
The Strip isn't the only place in Sin City that glitters this time of year. The annual Glittering Lights show features more than 3 million lights and 500 animated displays. This year, the show at the Las Vegas Motor Speedway runs until Jan. 5. Admission is $20 per car during the week and $30 on weekends.
Loudon, New Hampshire
The Gift of Lights at the New Hampshire Motor Speedway gets rave reviews for its elaborate decorations and setting. This is a drive-through light show with more than 1 million lights stretching over two miles. The event is in gear through Jan. 5, and admission is $25 per car.
Jackson, New Jersey
Six Flags Great Adventure celebrates the holidays with Holiday in the Park, open weekends through Jan 1., 2020. The entire park will be decked out in colorful lights and decorations, plus there are special shows, fire pits for making s'mores, and even pygmy goats. And don't forget the rides! Tickets start at around $50 when bought in advance.
Santa Fe, New Mexico
Lots of magical events transpire in New Mexico in December, but at the top of the list is Glow, the holiday light extravaganza at the Santa Fe Botanical Garden. There is live music on select nights and Santa visits for photos. Admission for the event (weekends, Nov. 30-Dec. 31) is $12 or less.
New York, New York
The Christmas tree at Rockefeller Center is an icon that Big Apple visitors can enjoy for free, but the outer boroughs have holiday spectacles, too. In Brooklyn, Dyker Heights puts on a neighborhood extravaganza (83rd to 86th streets between 11th and 13th avenues) that inspired a PBS documentary called "Dyker Lights." The Pelham Gardens area of the Bronx is the site of the strange and wonderful home of the Garabedian family, collectors of dolls, nativity scenes, and curios stylized as a holiday soiree since 1974 at 1605 Pelham Parkway North at Westervelt Avenue.
McAdenville, North Carolina
With a nickname like "Christmas Town USA," McAdenville, a small town outside Charlotte, had better deliver on holiday decor — and it does. This town's massive winter overhaul, begun in 1956, involves 375 lit trees and hundreds of thousands of lights maintained by local volunteers, including most of the area's 650 or so residents. The free display (Dec. 2-26) draws some 600,000 visitors a year.
Fargo, North Dakota
The "Holiday Lights in Lindenwood Park" features more than 65 displays along the park's Roger Maris Drive. Sponsored by a local civic group, the event runs until Dec. 31, with viewing from 5:30 to 10 p.m. Admission is $7 per car or van or $6 with a donation of canned goods.
Fairview Park, Ohio
Impressive options abound throughout the state, but Seabury Avenue in Fairview Park, outside Cleveland, takes the fruitcake. This street is the epicenter of Christmas cheer, but some 700 homes throughout the town are expected to be decked out in holiday lights this year. 
Oklahoma City, Oklahoma
A display on the 2100 block of North Markwell Avenue in Oklahoma City has spread across several houses, while the Downs family strings up more than 18 miles' worth of lights at 2900 72nd Ave. SE. Both are synchronized to music that plays on car radios.
Portland, Oregon
Peacock Lane in Portland has earned fans for a street-decorating tradition dating to the 1920s with lights, trees, nativity scenes, Santas, and more — along with record-breaking crowds that sometimes cause police street closures — from Dec. 15 to Dec. 31. The street of Tudor houses has been named a National Historic District.
Philadelphia, Pennsylvania
The 1600 block of 13th Street in South Philadelphia, called the "Miracle on South 13th Street," has most residents participating in decking out the block with lights, inflatable characters, and all sorts of festive decor from late November and into January.
Warwick, Rhode Island
Residents in the Providence area can find pockets of holiday joy throughout the region. In Warwick, the Lewis and Picozzi families both put on exceptionally elaborate displays, with synchronized lighting and music. Both collect donations for charities.
Charleston, South Carolina
The Holiday Festival of Lights, hosted by James Island County Park, is a driving tour of lights, a sand sculpture, dancing trees, and you can get out of your car for an "enchanted" walking trail. But the event, from Nov. 15-Dec. 31, involves much more. There will be Santa visits, a train, a carousel, marshmallow roasting, plenty of sweet treats and hot chocolate, and more. Admission is $15 per vehicle on weekdays and $20 on the weekends. 
Sioux Falls, South Dakota
Falls Park on the Big Sioux River may merit a visit any time of year, but the holiday season adds a particular enchantment. Besides hanging more than 350,000 lights and decorating hundreds of trees and landmarks, the park brings in live reindeer and sets the mood with holiday music for car radios at 97.7 FM. Entrance remains free during the Winter Wonderland (through Jan. 5).
Chapel Hill, Tennessee
Christmas lighting enthusiasts in the Nashville metro area used to unite for massive residential displays in two locations: Sparrow Street in Spring Hill and Old Charlotte Pike in Franklin. This year, for the first time, the two events have been combined into one massive computerized display, Hoover Lights. Viewing is free, but donations are requested to benefit the nonprofit GraceWorks Ministries. 
Austin, Texas
The Texas capital city offers residents a Trail of Lights, a 1.25-mile tunnel made of lights leading to holiday activities such as a Ferris wheel and carousel; all told, 40 displays of 2 million lights up from Dec. 10 to Dec. 23 in Zilker Park. It's free to enter until Dec. 12. It's also free Dec. 15-18. Other days, general admission is only $5.
Draper City, Utah
Many homes fall far short of putting up 65,000 lights, but Draper City hits that mark on a single tree in its Draper City Park. The Tree of Light Holiday Lights attracts people seeking a stunning selfie or landscape shot throughout the holiday season. The lights stay on from the Monday after Thanksgiving through Jan. 1.
Essex Junction, Vermont
Essex Junction has a charming free event Nov. 29-Jan. 2 that invites visitors to walk through Maple Street Park enjoying lights and winter songs and participating in a scavenger hunt to spot ornaments hidden in the trees.
Virginia and Washington, D.C.
Sure, the folks at 1600 Pennsylvania Ave. throw up some pretty decent holiday decor. But the residents of the surrounding suburbs give them a run for their money. The website Holly's Tacky Christmas Lights features some of the biggest spectacles, as well as some professional displays, in Fairfax and beyond.
Stanwood, Washington
Billed as "The Largest Christmas Festival in the Pacific Northwest," The Lights of Christmas is about an hour north of Seattle and takes place on select days from Nov. 29-Dec. 29. It features more than 1 million lights in dazzling displays, as well as live entertainment, children's activities, shopping, snacks, and more. Admission ranges from $13 to $18.
Bluefield, West Virginia
For a spectacular lights display, visit the Holiday of Lights at Bluefield City Park. More than 1.2 million lights decorate more than 100 acres of the park and a 1.5-mile driving path. Walking tours are also available on Dec. 1, 8, 15, 22, and 29. Admission to the Holiday of Lights is free, but the park will accept cash donations for operational costs and canned goods for the Bluefield Union Mission.
Madison and Green Bay, Wisconsin
Madison's Olin Park hosts the free "Fantasy in Lights," a 30-year tradition open dusk to dawn through Jan. 4, while the Green Bay Botanical Garden hosts the WPS Garden of Lights, where there are 300,000 lights in amazing variety, Santa, and a campfire to warm up by. Advance admission is $10 for adults and $5 for children up to 12, and $2 more at the door. 
Cheyenne, Wyoming
Cheyenne hosts a slew of holiday events, including a Holiday Lights Tour Dec. 12-24 where visitors can catch a trolley spotlighting the most lavishly decked out houses in town. Buy tickets in advance ($12 for adults, $6 for children) for evening tours leaving from the west end of Frontier Mall.
Source: Read Full Article