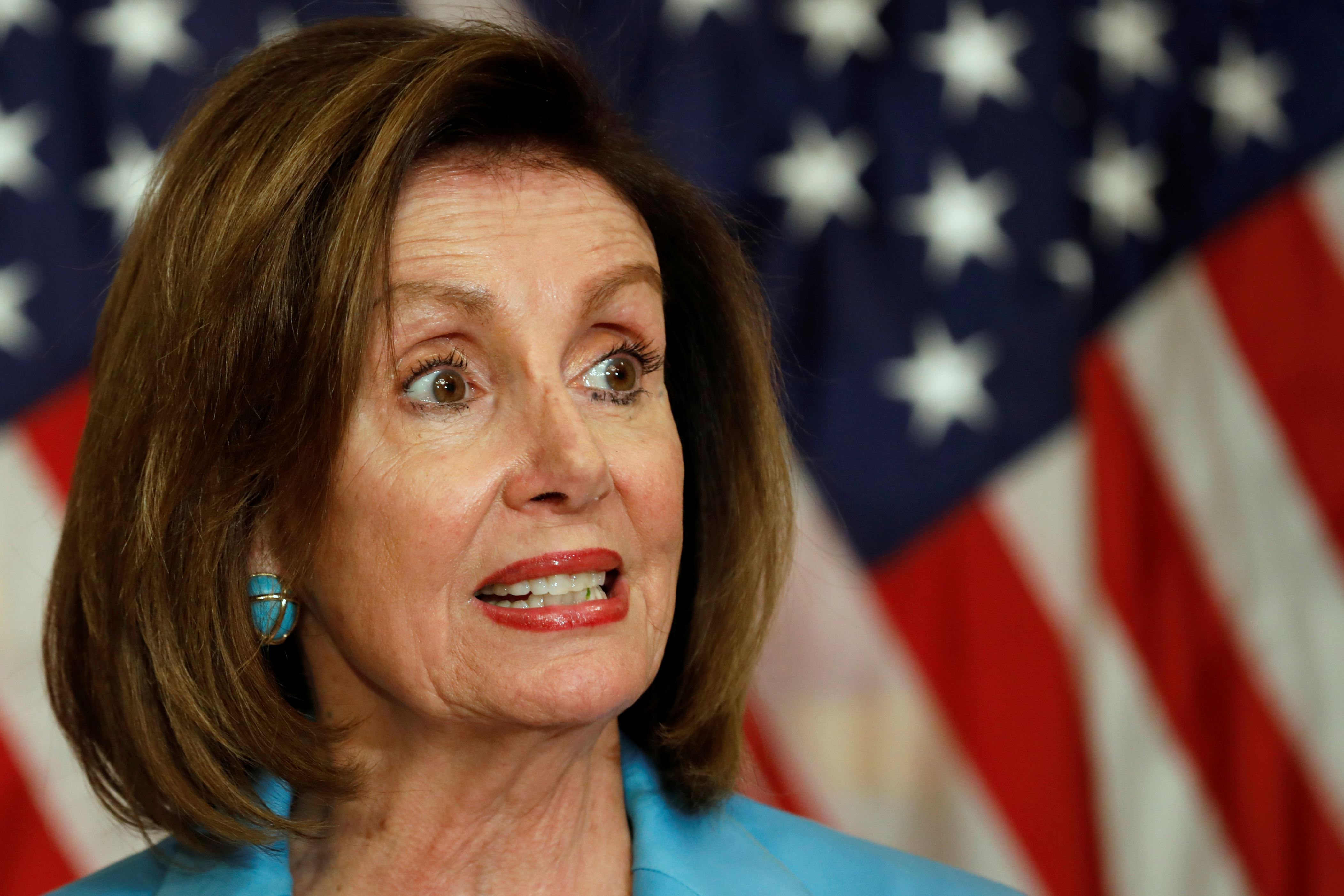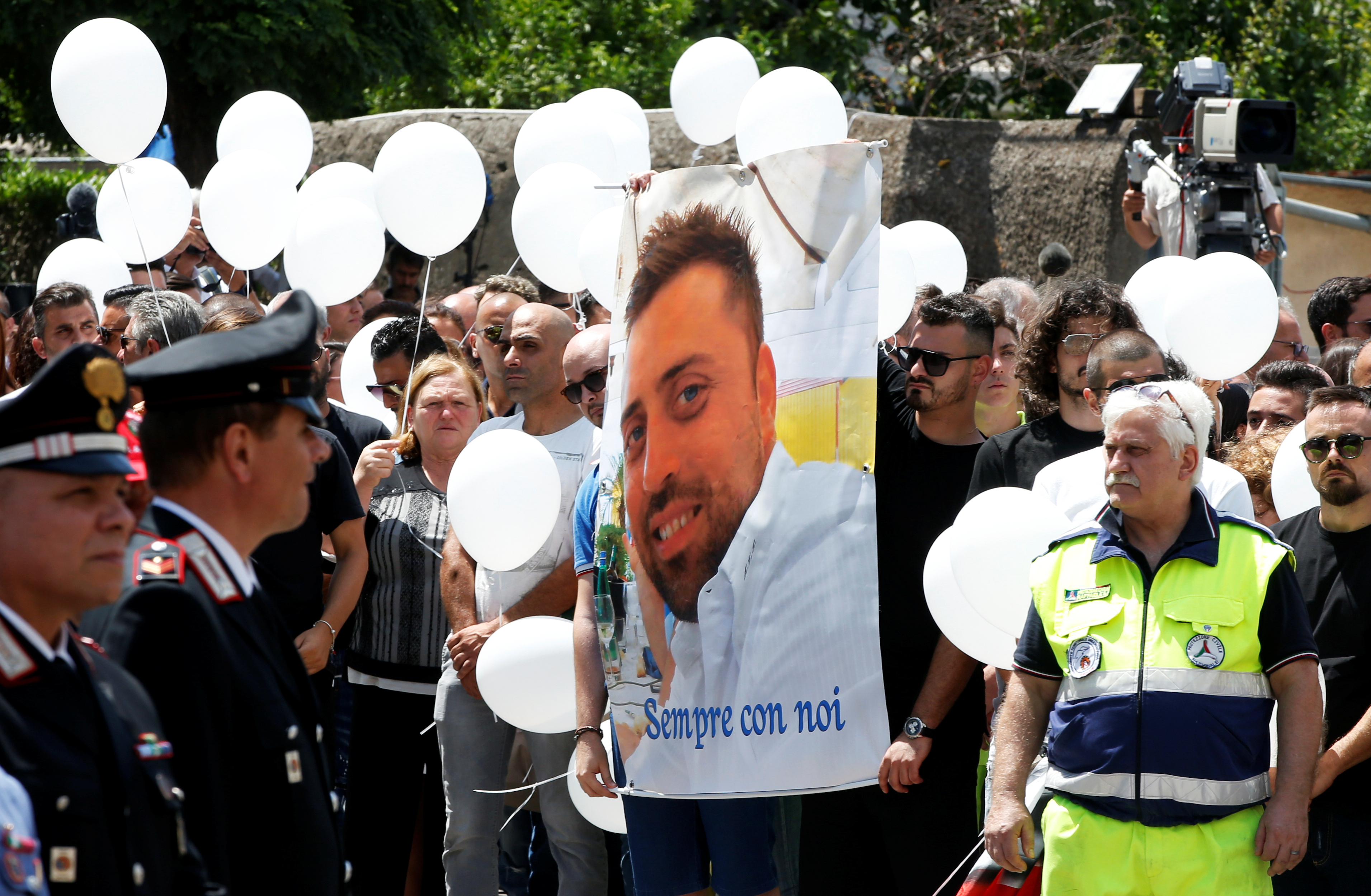 If you're anything like us, you have an ever-growing list of must-visit travel destinations. Yeah, some of them might be the tried and true gems; the Romes of the world, so to speak. But the absolute beauty of travel is that there's always another hotspot emerging — from lesser-known European cities like Lisbon and Cardiff to more far-flung spots like South Korea and Australia — that'll make you want to pack your bags ASAP. So get that suitcase ready, because we've rounded up a few up-and-coming travel destinations you'll want to visit before they become a little too popular.
Kansas City – Missouri
One of the most talked-about new additions to Kansas City — and recognized as a 2019 hotspot by National Geographic — is Crossroads, a boutique hotel housed in a former Pabst bottling plant. Highlights include a rooftop bar called Percheron (with a bocce court) and Lazia, a modern Italian steakhouse. The Fontaine and 21c Museum Hotel are other hotels of note, and, of course, while you're there, you need to indulge in authentic KC barbecue and catch live jazz.
Ambergris Caye – Belize
Haven't been to Belize? This small up-and-coming Central American country has lush rainforests, Mayan ruins, and stellar snorkeling around Ambergris Caye island. Virgin Atlantic founder and global adventurer Richard Branson is planning a personal submarine expedition to the bottom of the Blue Hole, a massive offshore sinkhole, and the island has upscale beach resorts, such as the plantation-style Victoria House.
The Catskills – New York
The Catskills, in upstate New York, has quietly become a hipster hangout, with high-quality restaurants and revamped inns. The restaurant at the 14-room DeBruce in Livingston Manor has been named one of the best in the country by Esquire.
Other hotspots include Scribner's Catskill Lodge, Hotel Dylan, the Red Rose Motel and Tavern. In August, the region celebrates the 50th anniversary of Woodstock (a concert is in the works!).
Singapore
On the heels of the success of Crazy Rich Asians, Singapore is poised for a continued growth in tourism. The country will celebrate its bicentennial with a slew of special events and programs, plus, the country's most iconic hotel, The Raffles, will reopen in August after a meticulous head-to-toe makeover. You can also dine in award-winning restaurants like Odette, which holds two Michelin stars.
Sofia – Bulgaria
Add up-and-coming Eastern Europe cities like the Bulgarian capital of Sofia to your travel list. The gold-domed Alexander Nevsky Cathedral is a must for architectural buffs (there are also Roman ruins right in the city center!), and Vitosha Boulevard is the prime shopping street.
Be sure to take a day trip to Rila Monastery, a UNESCO World Heritage Site, two hours from Sofia. Also, the city of Plovdiv, approximately 3 hours from the capital, will serve as 2019's European Capital of Culture.
Houston – Texas
Named by Lonely Planet as one of its best value cities in its Best in Travel 2019 list, Houston will celebrate the 50th anniversary of the lunar landing this July — the Space Center Houston will offer numerous Apollo-themed exhibits and events. Other top attractions include The Menil Collection museum (free admission) and the 445-acre Hermann Park, home to gardens, lakes, and the zoo.
Santiago – Chile
Peru gets most of the attention, but Chile is the South American country to keep your eye on. In the capital of Santiago, stylish hotels like Luciano K have sprung up, the Barrio Italia – with its boutiques and design shops – is the hip new neighborhood, and cutting-edge restaurants like Boragó have received global accolades. The city is also the launching point for eco-adventure trips to the Atacama Desert.
Lake Lucerne – Switzerland
With the recent opening of the Bürgenstock Resort, Lake Lucerne in Switzerland is once again on travelers' radars. The complex, once a jet-set resort in the 1950s, has been totally transformed. Set on a bluff, it offers breathtaking views of the lake and the surrounding mountains, and it features four hotels, 12 restaurants, a golf course, and a state-of-the-art spa. The jewel in the crown is the recently opened Bürgenstock Hotel, featuring 102 rooms and the Spices Kitchen & Terrace.
Vail in Summer – Vail, Colorado
Vail is a top ski resort, but summer is quite the up-and-coming season. Trade your skis for boots to take a guided trek with llamas or tackle backcountry trails. Mountain biking, fly-fishing, and whitewater rafting are also available. Hop on the Eagle Bahn Gondola for gorgeous alpine scenery and to take part in the Epic Discovery adventure program (summer tubing, rope courses, etc.).
The Vail Craft Beer Classic takes place in June, with events like beer pairing lunches in restaurants like White Bison. There are free concerts in an amphitheater, culinary hotspots like Sweet Basil, and cocktails at Root & Flower. A top place to stay is Hotel Talisa, a new luxury Rocky Mountain retreat on Gore Creek near Vail Village.
Seoul – South Korea
Urban renewal projects like Skygarden, a highway transformed into a High Line-like linear park, are adding some much-needed green space in the South Korean capital. There's also the ultra modern Dongdaemun Design Plaza mall, as well as the 14th-century Gyeongbokgung Palace. The trendy Insadong area has craft shops, tea houses, and Korean barbecue and kimchi restaurants.
Hamburg – Germany
There's a lot happening in Hamburg, Germany's second-largest city. The striking Herzog and de Meuron-designed Elbphilharmonie concert hall is making waves with its ultra modern design. Museum-wise, you can visit the traditional Kunsthalle, or see a contemporary exhibit at the Deichtorhallen, housed in two restored 19th-century market halls. Plus, the upcale Fontenay hotel on Lake Alster recently opened its doors.
Cardiff – Wales
If you haven't been to Wales yet, you're definitely missing out. In the capital of Cardiff, 2 hours by train from London, you can visit Cardiff Castle and the futuristic-looking Wales Millennium Centre, an arts complex in the redeveloped Cardiff Bay area.
Dine in restaurants like Clink, the Potted Pig, and the new steakhouse from top British chef Marco Pierre White in the Hotel Indigo.
Muscat – Oman
This sultanate on the Arabian peninsula is poised to garner more attention this year. In the capital of Muscat, there's the new National Museum of Oman, as well as the Royal Opera House and the Sultan Qaboos Grand Mosque (open to non-Muslims). The Al Bustan Palace is still one of the world's most lavish hotels, and a new coastal resort from Kempinski just opened.
Adelaide – Australia
Though not as known as Sydney and Melbourne, there's much to recommend in the coastal town of Adelaide, the capital of South Australia. In terms of hotels, there's the swanky Mayfair, and a Sheraton and Sofitel in the pipeline.
Dining-wise, Orana, from chef-owner Jock Zonfrillo, is garnering top honors across Australia, as are other culinary hotspots like Africola and Penfolds Magill Estate in nearby Magill.
Detroit – Michigan
Motor City is definitely getting its groove back. New hotels have opened, including the Shinola Hotel (read about its gorgeous design here), as well as the Foundation Hotel, housed in the old Detroit Fire Department headquarters (its Apparatus Room is helmed by Michelin-starred chef Thomas Lents).
Plus, farm-to-table restaurants and craft breweries like Urbanrest Brewing Co. are popping up all over town.
Todos Santos – Mexico
If you like Los Cabos, but want something a little more laid-back, then Todos Santos just might be the place for you. This bohemian beach town (an hour north of Cabo on the Baja California peninsula) has art galleries, craft shops, and great surfing strands. Stay in the Hotel San Cristóbal, a stylish 32-room boutique hotel on Punta Lobos beach from hip Austin-based hotelier Liz Lambert.
Abu Dhabi – United Arab Emirates
While often overshadowed by Dubai, Abu Dhabi is poised to attract plenty of global attention, especially after the recent opening of a new branch of the Louvre museum. Designed by noted architect Jean Nouvel, the ultra modern domed building will showcase both ancient and contemporary art. Plus, Warner Bros. World, a huge indoor theme park on Yas Island, opened just last year.
Marrakech – Morocco
There's plenty to see in Marrakech, including the the medina, the famous Jemaa el-Fnaa square, and the recently opened Musée Yves Saint Laurent. Housed in a desert-hued contemporary building, the museum is dedicated to the history of the iconic fashion brand, and it honors founders Yves Saint Laurent and Pierre Bergé. Visitors can expect plenty of couture garments and accessories on display.
Newfoundland – Canada
Nature lovers should put Newfoundland, one of Canada's Atlantic provinces, on their travel radars. March through June, massive ice floes can be seen in "Iceberg Alley" (from Greenland to the North Atlantic), and there's also whale watching, hiking, and bird-watching.
The top place to stay is the architecturally stunning Fogo Island Inn, and award-winning Raymonds is one of Canada's top fine dining restaurants.
Seville – Spain
Madrid and Barcelona get more love, but don't overlook Seville. Top attractions include the Seville Cathedral and Alcazar Palace, which appeared in Game of Thrones. You'll find contemporary works at the Andalusia Contemporary Art Centre, and the recently opened Mercer Sevilla, housed in a former Andalusian palace, is a gorgeous boutique hotel with modern interiors and a rooftop pool and bar.
Valletta – Malta
Fresh off its stint as European Capital of Culture for 2018, there's still lots of buzz centered around the capital city of Valletta. Visitors can take a tour of the recently opened MUZA, a new national art gallery and a new public square, Piazza de Valette. You can also check out the city's historic sites, which include the Saint John's Co-Cathedral, dating back to the 16th century.
Greenville – South Carolina
Greenville (a few hours from both Atlanta and Charlotte), is an up-and-comer known for its small-town charm and booming culinary scene. Stroll the downtown area, snap photos in Falls Park, see artwork from Jasper Johns and Andrew Wyeth at the Greenville County Museum of Art, and tuck into gourmet farm-to-table fare at The Anchorage and a branch of Sean Brock's Husk.
Antwerp – Belgium
One of Europe's most buzzed-about places is Antwerp, a gorgeous port city on the River Scheldt. Check into the hip Hotel Julien, lunch on moules frites and Belgian beer in the medieval Grote Markt (central square), shop in the flagship boutique of famed Belgian designer Dries Van Noten, and check out the Diamond District, the centuries-old area where the majority of the world's diamonds are cut and traded.
Auckland – New Zealand
Harbor cruises, bungee jumping, and seeing Maori-focused exhibits are some of the top things do in Auckland, New Zealand's largest city. The city straddles two harbors, so you're never far from the water, plus, the 1,076-foot SkyTower has jaw-dropping skyline views. Dine at the trendy Depot Eatery and Oyster Bar, and stay at SkyCity Grand Hotel. Plus, a new waterfront Sofitel debuts this fall.
Mendoza – Argentina
If you've been to Napa and want to see other wine regions around the world, head to the up-and-coming Mendoza region, which is the heart of Argentina's wine country. Spend your days sipping world-class malbecs and other robust red wines in scenic vineyards in the shadow of the Andes Mountains. Some of Mendoza's most popular wineries, called bodegas, include Lopez and Zuccardi.
Krakow – Poland
If you love grand architecture, Krakow is definitely worth a visit. In this up-and-coming city, you can explore the Old Town where you can take a tour of the 13th-century Wawel Castle, visit the Wawel Cathedral, and stroll the main square (the largest in Europe).
There are also plenty of cafes, plus beer bars serving both local and Europeans brews, and hotels like Copernicus and the Sheraton Grand, featuring a rooftop bar overlooking the castle.
Richmond – Virginia
If you're a foodie, you might have heard rumblings about Richmond, Virginia. Well, the rumors are true: Richmond has one of the country's fastest-growing culinary scenes.
Check out hotspots like L'Opossum, Brenner Pass, and Pasture, and be sure to partake in the craft beer scene in the Scott's Addition neighborhood. Additionally, each November, the popular 4-day Fire, Flour & Fork Festival takes place.
Albuquerque – New Mexico
Santa Fe gets most of the love in New Mexico, but Albuquerque is poised to make a big splash due to recent openings, such as the 50-Mile Activity Loop, a multiuse trail and bikeway path, and the Hotel Chaco, a luxury boutique hotel in Old Town. Dine in its Level 5 rooftop restaurant, and try some craft beers at nearby Marble Brewery. And don't forget to take a Breaking Bad tour!
St. Kitts – Caribbean
Though not as well-known as some of the other islands in the Caribbean, St. Kitts is definitely having a moment. A dazzling new resort, the Park Hyatt St. Kitts, is attracting major buzz.
Located on Banana Bay, the 126-room resort has a pampering spa, a lagoon-style pool, and the Fisherman's Village restaurant with a seafood menu. Though hard to leave, you'll want to visit Brimstone Hill Fortress and take a ride aboard the 18-mile-long Scenic Railway.
Kyoto – Japan
Tokyo is a must-visit for any trip to Japan, but many are also adding a few days in Kyoto (especially during spring's cherry blossom season!). This former imperial capital is known for its temples and shrines and the Gion geisha district, but it also has a modern side. Browse among the contemporary works at the National Museum of Modern Art, and stay in a minimalist room at The Ritz-Carlton.
Source: Read Full Article