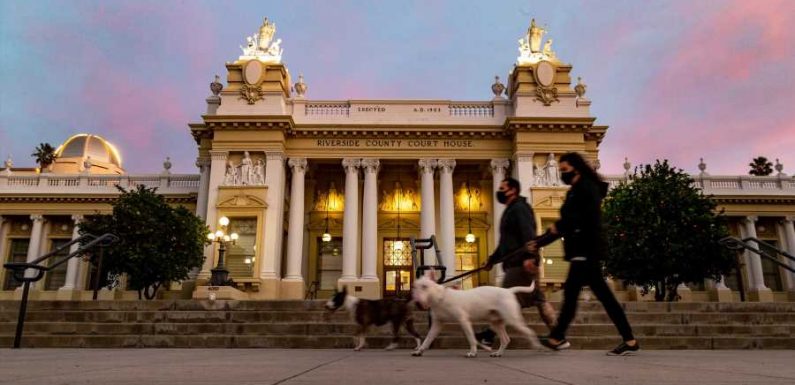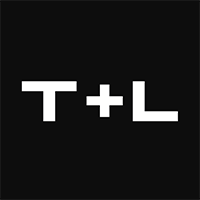 As the coronavirus pandemic continues to wreak havoc across the country, California's climbing numbers mark one of the nation's most dire situations. On Saturday, the Golden State reported a record 695 deaths in a single day, according to the Associated Press. 
In an attempt to curb the spread of COVID-19, the California Department of Public Health issued a new travel advisory on Jan. 6, restricting the radius that residents should travel. "Except in connection with essential travel, Californians should avoid nonessential travel to any part of California more than 120 miles from one's place of residence, or to other states or countries," the decree stated.
Additionally, nonessential travelers — defined as those whose travel is "tourism or recreational in nature" — from other states and countries are "strongly discouraged" from entering California. 
To date, California has had 2,717,862 confirmed COVID-19 cases and 30,004 deaths, with daily new cases continuing to trend upward, according to data from the Johns Hopkins Coronavirus Resource Center.
Video: LA doctor says hospital is 'dangerously' close to crisis standards of care (TODAY)
Arnold Schwarzenegger compares Capitol riots to Nazi Germany

TODAY


'Who can be quiet the longest?' (Not these 4-year-old twins!)

TODAY


Hero officer led mob away to save lives during Capitol riot

TODAY


Pope Francis says he will be vaccinated this week: TODAY's headlines

TODAY


Former homeland security secretary: Capitol riot 'could have been avoided'

TODAY


Graphic new images of Capitol Hill riot reveal violence, chaos

TODAY


Trump has been silenced on social media

TODAY


Impeachment: What's ahead for Democrats and Republicans

TODAY


House Democrats move forward with impeachment

TODAY


Melania Trump makes first comments on Capitol Hill riot

TODAY


Fans celebrate their birthdays with Sunday TODAY mugs

TODAY


Rep. Andy Kim helps clean up debris after Capitol riots

TODAY


Inside the online trail of conspiracy theories that led to riots at the Capitol

TODAY


Physician and civil rights activist Dr. H. Jack Geiger dies at 95

TODAY


Learn the real-life story behind 'Ma Rainey's Black Bottom'

TODAY


'The Marvelous Mrs. Maisel' star Rachel Brosnahan enters darker era in 'I'm Your Woman'

TODAY


Arnold Schwarzenegger compares Capitol riots to Nazi Germany
In a powerful video, Austrian-born actor-turned-politician Arnold Schwarzenegger compares last week's Capitol riot to violence that preceded World War II and takes direct aim at President Trump. NBC's Meagan Fitzgerald reports for TODAY.


TODAY



'Who can be quiet the longest?' (Not these 4-year-old twins!)
An Oklahoma mom whose 4-year-old twins wouldn't stop talking in the back seat tried the old "Who can be quiet the longest?" trick on them, and it worked – for about 5 seconds. TODAY's Hoda Kotb has your Morning Boost.


TODAY



Hero officer led mob away to save lives during Capitol riot
New details are emerging about the heroic effort of an officer to protect people inside the Capitol last week. Meanwhile, the colleagues of fallen officer Brian Sicknick paid him tribute, and Sicknick's 82-year-old father has spoken out. NBC's Kasie Hunt reports for TODAY.


TODAY

Hospitalization numbers started to mount in the state following surges on both Halloween and Thanksgiving, the AP reported, adding that there's a serious fear of even higher numbers stemming from those who gathered or traveled for Christmas and New Year's Eve celebrations — and that it could force hospitals to have to ration care. 
Nurse Yesenia Avila at Oxnard's St. John's Regional Medical Center, where the intensive care unit beds are full most of the time, told Ventura County Star, "We've never seen this much death before. I've been in health care for 22 years, and I've never been scared. Right now, I am…I fear for my children."
The health department says that intrastate travel "threatens to exacerbate community spread," adding that "travel itself (especially the use of shared conveyances in air, bus, or rail travel) can increase a person's chance of spreading and getting COVID-19." Those who do travel are told to self-quarantine for 10 days after arrival in California.
The statewide order also recommends "postponing travel" and "staying home," as the pandemic situation continues to grow more grave. "Avoiding travel reduces the risk of virus transmission, including by reducing the risk that new sources of infection and, potentially, new virus strains will be introduced to California."
While the 120-mile decree may be the first of its kind in the United States, the country's measures have been lax compared to other nations that have implemented countrywide lockdowns, including England, Scotland, and Italy. Meanwhile, the TSA screened a record 1.3 million passengers just last week on Jan. 3, the highest number since the pandemic. Since then, the nation has set a one-day record of deaths, with 4,085 people losing their lives to COVID-19 on Jan. 7 alone, NPR reported.
Source: Read Full Article