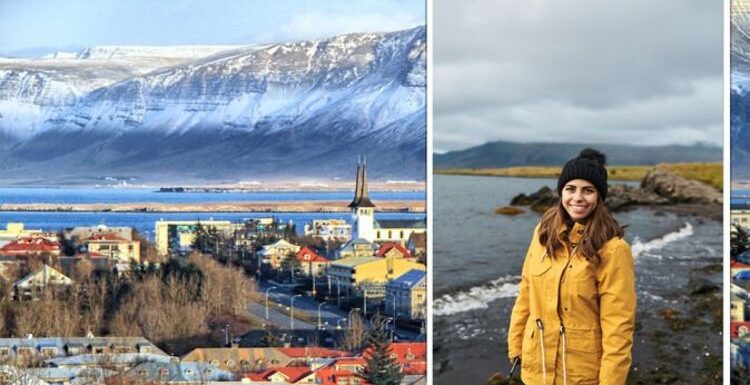 Hotel Benidorm: Show reveals surprising luggage facts
We use your sign-up to provide content in ways you've consented to and to improve our understanding of you. This may include adverts from us and 3rd parties based on our understanding. You can unsubscribe at any time. More info
Moving abroad is a huge decision and many British expats spend a long time planning before relocating. For many Britons, safety is a primary concern.
New research from Merchant Machine analysed OECD countries to find out how safe they were.
The research looked at theft rates, murder rates, kidnapping and imprisoment as well as average searches for cybercrime.
The study found that the safest country in the OECD zone was Iceland. The beautiful destination is also popular with tourists.
Iceland has a low theft rate and residents are unlikely to be at risk of violent crime or kidnapping.
More than 60 percent of Iceland's residents live in the capital city of Reykjavik, which is where many expats choose to settle.
The colourful city is packed with restaurants, bars and museums as well as plenty of saunas for relaxation.
Adventurous expats can swim in hot springs all year in Iceland. The volcanically heated pools are one of Iceland's top tourist draws.
Iceland is also one of the most eco friendly countries in the world and expats will enjoy clean air.
The second safest country in the OECD zone was the small Eastern European nation of Slovenia.
Beautiful Slovenia has a low theft and violent crime rate and also scores well on the Global Peace Index.
The charming capital, Ljubljana, translates as 'The Loved One' and was voted Europe's Greenest Capital in 2016.
Almost 60 percent of Slovenia is covered in forest, giving expats plenty of terrain to explore at the weekend.
Rounding out the top three and one of the world's safest countries was Japan. The Asian country has very low crime levels.
It can be difficult to move to Japan as a foreign citizen but many Britons live there on short term teaching or work contracts.
Japan has one of the world's highest life expectancies and has the 11th largest population in the world.
Public transport is extremely efficient although trains can get very crowded at rush hour which might take some Britons by surprise.
The next safest country in the OECD zone was Switzerland which was named the best country for expats in the world in 2021.
Crime levels are low in Switzerland and expats are also unlikely to have to deal with cybercrime.
Spain was named as the fifth safest country in the OECD in welcome news for the country's many British expats.
Safest countries for British expats in the OECD
Iceland
Slovenia
Japan
Switzerland
Spain
Ireland
Norway
Greece
Hungary
Finland
Source: Read Full Article