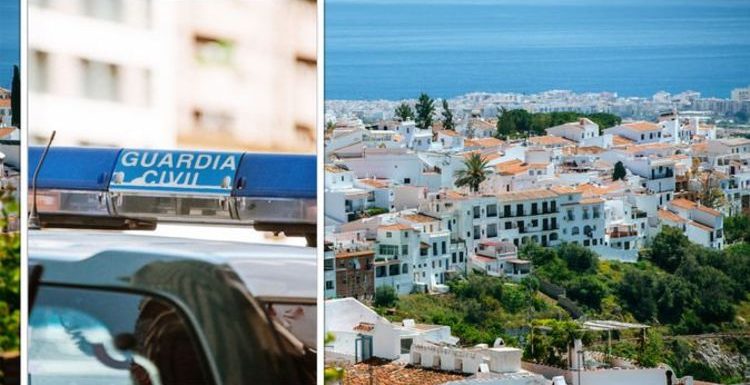 Hotel Benidorm: Staff say some Brits visit five times a year
We use your sign-up to provide content in ways you've consented to and to improve our understanding of you. This may include adverts from us and 3rd parties based on our understanding. You can unsubscribe at any time. More info
Ever since the Brexit extension period ended, British expats without Spanish residency can only stay in the country for 90 out of every 180 days. Some expats in Spain have said the new rule has had a big impact.
On the British expats forum, user DaveLovesDee said: "A fair number of those living in EU countries weren't complying with the few free movement rules by registering in their host country.
"And they expected that they could continue living 'under the radar' and avoiding those rules post-Brexit.
"Brexit brought new rules. Those are not so easy to circumvent and just wait until ETIAS gets added to the pot."
ETIAS is a fee that non-EU citizens will have to pay to travel to the EU. It is expected to be introduced in 2023.
Even before Brexit, expats should have registered in Spain but many were able to live "under the radar" without doing so.
Agree_to_disagree said: "I know one girl whose application for residency was rejected and she was given 15 days to leave Spain.
"She chose not to leave Spain. She now works for cash in hand and lives in constant fear of being stopped by the police.
"It could be a routine check the police are carrying out and they simply ask her for her ID. She would be detained on the spot and put on a plane back to her country of origin.
"She avoids busy areas which attract police on patrol. Not much of a life."
Another expat, NataHH said: "The only regret we have is that we cannot stay in our holiday home for 180 days but to be legal we have to split it into chunks of 90 days."
One expat said: "Since Brexit, Brits who overstay the 90 out of 180 day rules don't actually have the right to be there.
"That's a bit more than living under the radar and not meeting a few conditions, it's being illegal because you need official permission from Spain to even be there, which you don't have."
They added: "I think Brits are starting to take on board that rules do apply to them too."
While the rule has caused issues for some British expats, others said they didn't think it was a big deal.
'Stingychips' said: "I'd say most Brexit voters live in the UK. 90 days at a time is more than enough for the vast majority of them.
"It's better for them if British nationals have to stay in the UK and invest in the British economy instead of another country."
Another expat suggested that more young people might start moving to Spain as working from home becomes more normal.
However Moses 2013 said: "There will always be people who come and go but the majority of people can't work from home and everything is regulated.
"Apart from that, a lot of people just don't want to live in Spain and while we believe it's paradise, it's not for everyone.
"When you look at the house price to income ratio, Spain is not cheap either."
House prices have risen by 4.3 percent on average in Spain in the last year, according to valuation company Tinsa.
Source: Read Full Article